Society of Authors Herts Writers Group: Photoshoot at Waterstones Hitchin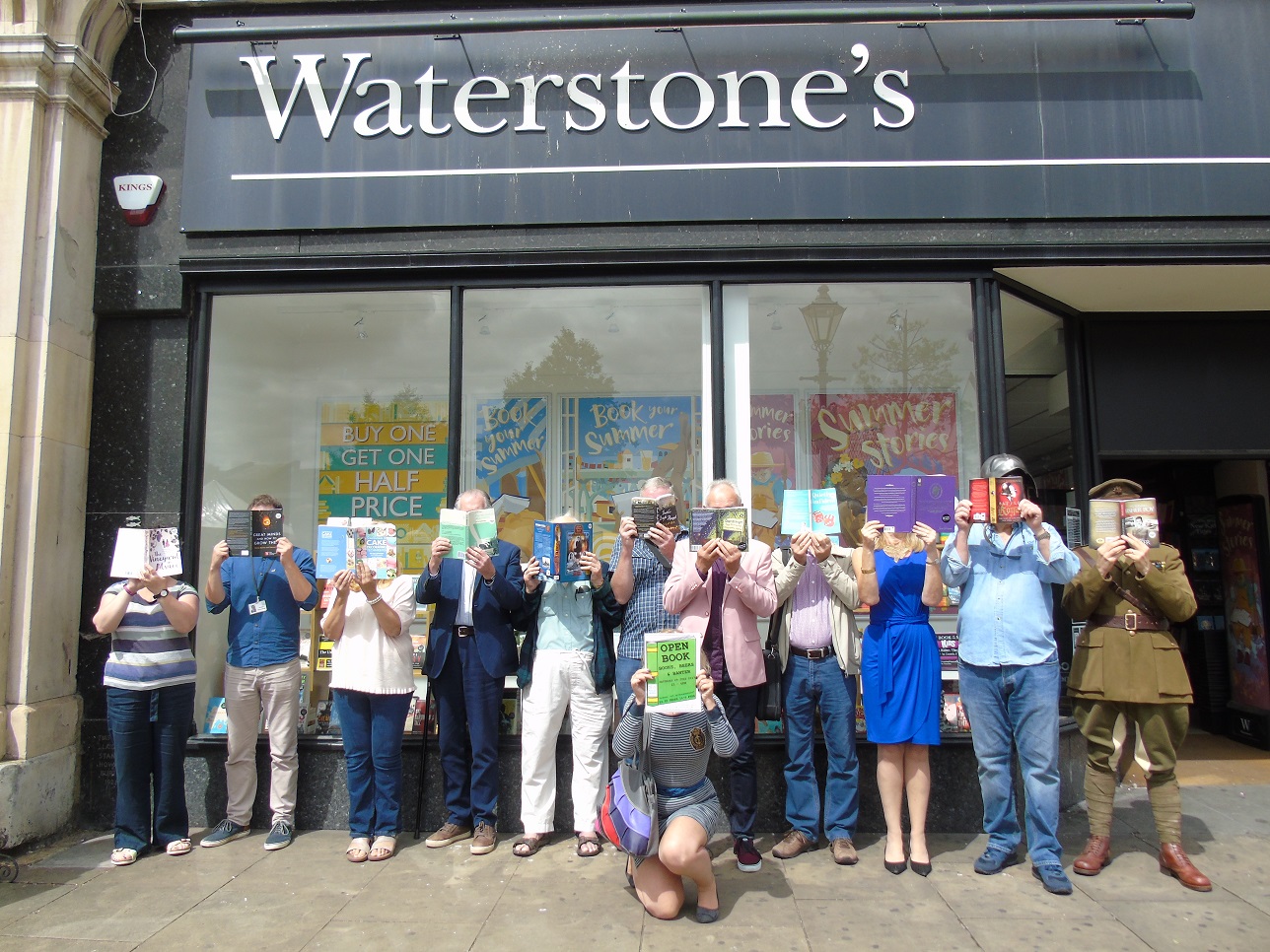 Much fun was had by participants and onlookers at the Society of Authors Herts group photoshoot at Waterstones Hitchin to publicise our event, 'Books, Beers & Banter', the OpenBook Literary Festival, which will be held from 12-6pm, Saturday 29 July at the British Schools Museum, Hitchin. The event forms part of the Hitchin Festival.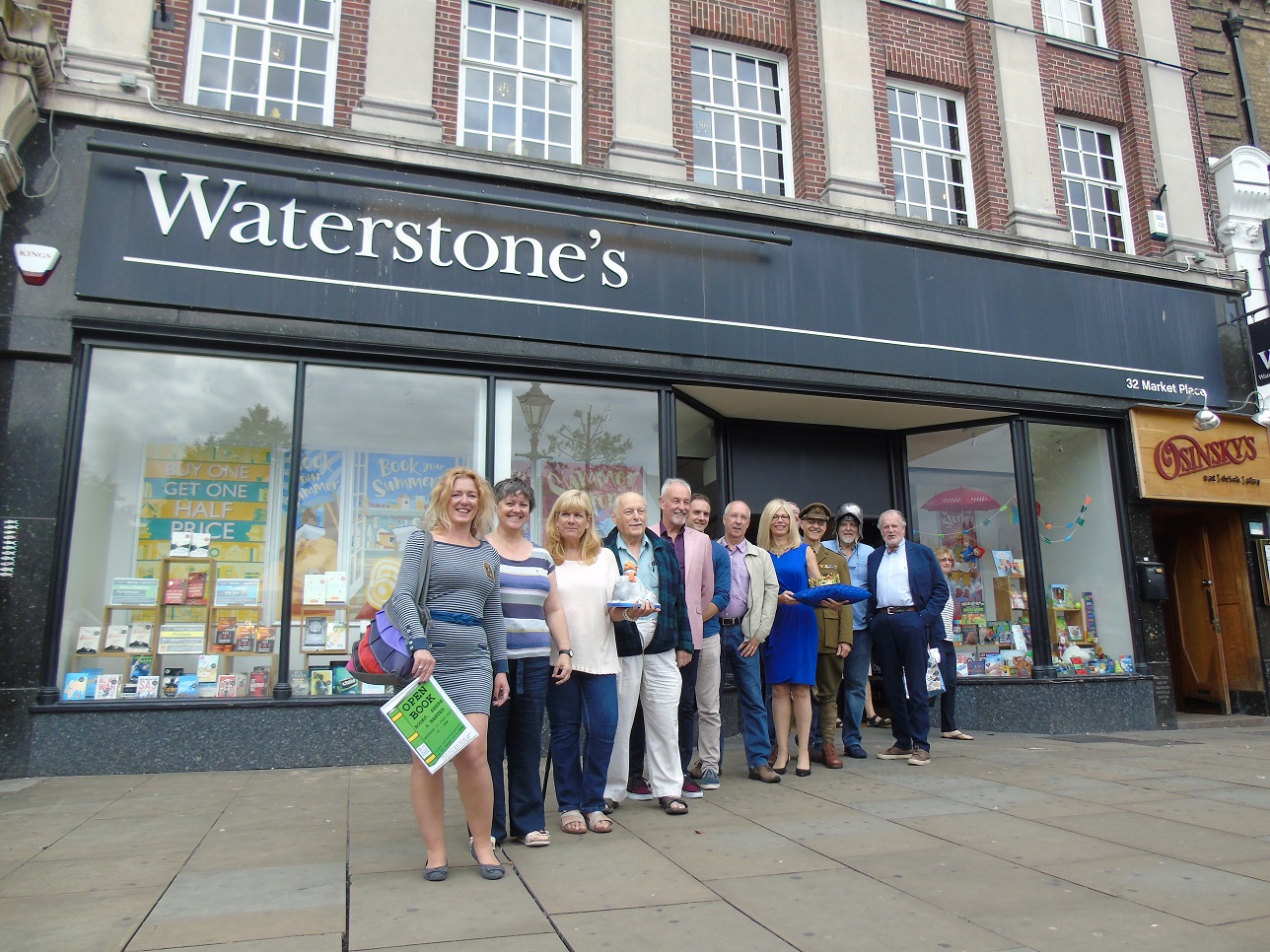 Twenty local authors will be giving talks and on hand to meet readers and sign books. I will be giving a talk entitled 'Writing, Getting Published and Beyond', describing the experience of taking my The Invisible College Trilogy from the original idea to publication.
In the meantime, the authors' books are on display and can be purchased from Waterstones, Hitchin.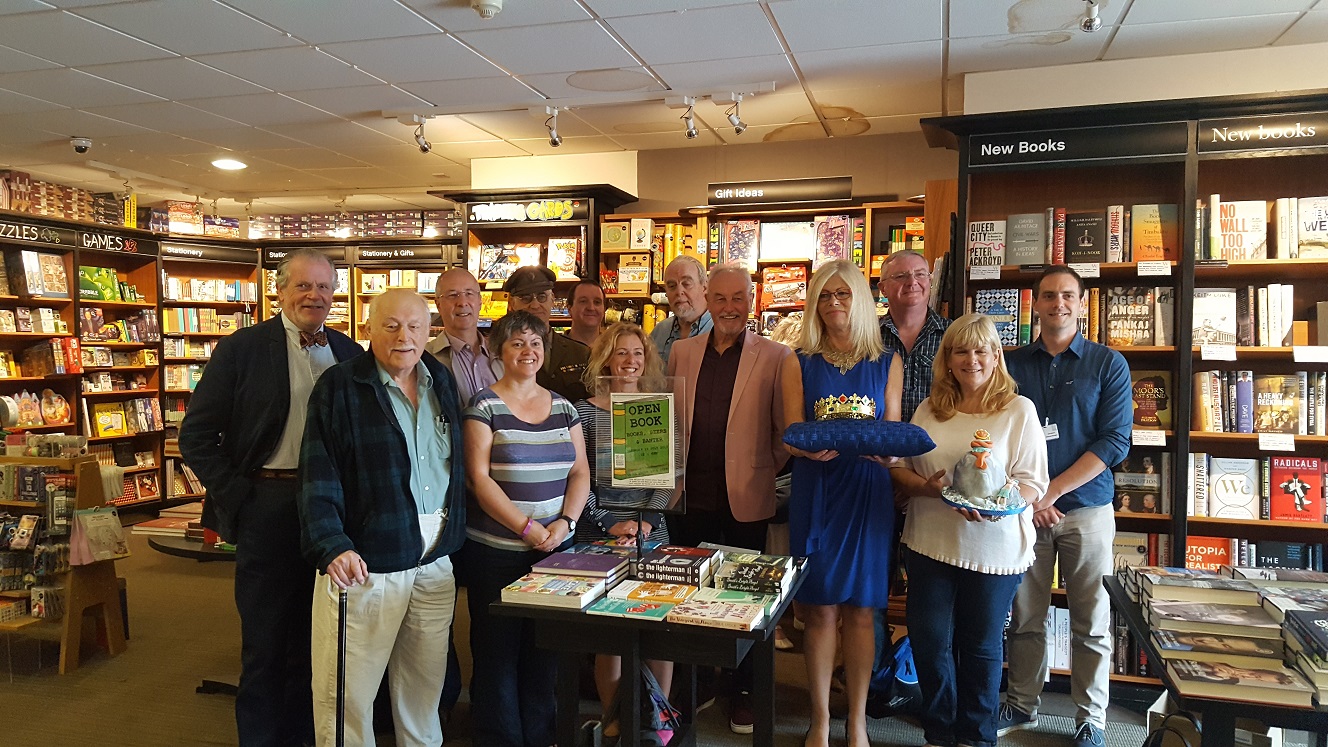 SaveSaveSaveSave
SaveSave
SaveSave
SaveSave