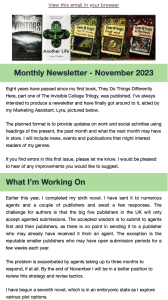 My New Author Newsletter Issue 1
After several years of procrastination, I've finally set up my monthly author newsletter. If you would like to subscribe, click on the newsletter link at the top of the page. A copy of the first edition appears below. Please note that these are photos and the links contained are not clickable.
more…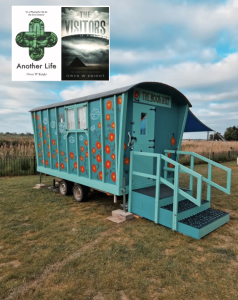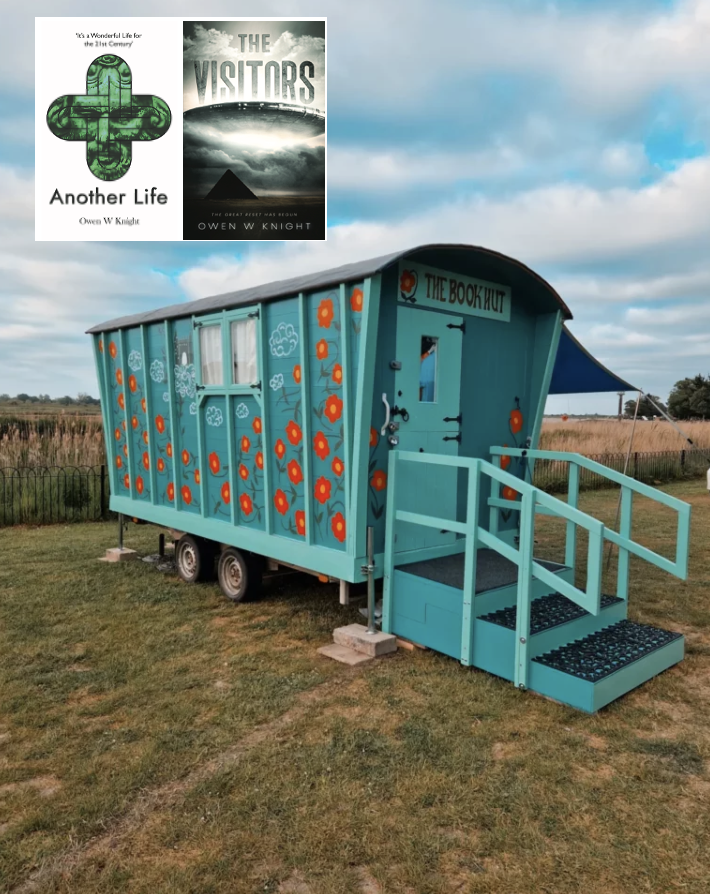 Book Signing at the Maldon Books Book Hut
On Saturday, 12th August, between 11am-1pm, I will be signing copies of my books at the splendid Maldon Books Book Hut in Promenade Park, Maldon, Essex. Do come along for a chat. Fine weather forecast. This event, originally scheduled for 5th August, was rescheduled owing to inclement weather on 5th.
more…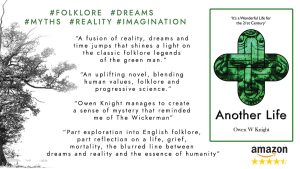 An Ideal Christmas Read
My previous book, Another Life, is a modern retelling of everyone's favourite Christmas film, It's a Wonderful Life. A tale of love, loss and redemption. Available from all good bookshops and online. For Essex readers, it is in stock at Maldon Books, The Wivenhoe Bookshop and Red Lion Books. Reviewed by the British Fantasy Society […]
more…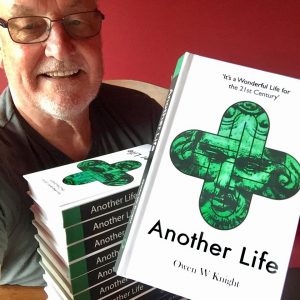 Looking Forward to Live Book Events
In common with other authors, with the imminent easing of lockdown, I am looking forward to live book events and meeting readers. Another Life, available in hardcover and paperback from all good bookshops, including Essex booksellers Red Lion Books, Wivenhoe Bookshop and Maldon Boanooks. Also available as a Kindle edition.
more…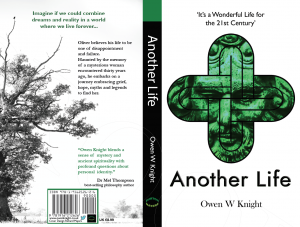 The Challenges Of Book Cover Design
The cover design of my latest novel, Another Life, has been praised by reviewers, bookshops and readers. Undoubtedly, most of the credit must go to my publisher, Burton Mayers Books, for their accurate interpretation of the story and creation of a compelling image. Cover design is both an art and a science. The objective is […]
more…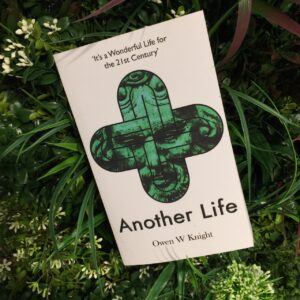 Promo Video for Another Life
I am delighted with this video, created by my publisher, Burton Mayers Books for my speculative fiction novel, Another Life, available in Essex from Wivenhoe Books, Maldon Books, Red Lion Books and from all good booksellers worldwide and online.
more…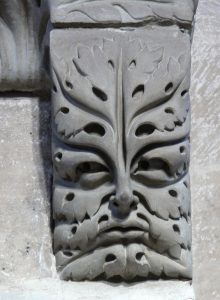 The Green Man Appears in Many Forms
I have discussed in earlier posts how the expressions of English representations of the Green Man changed over the centuries. They were sculpted at their jovial peak from around 1300, before declining through merry, smiling, serene, worried, distressed, tormented and finally to resignation. A distinctly menacing image can be found in Bamberg Cathedral, Germany, supporting […]
more…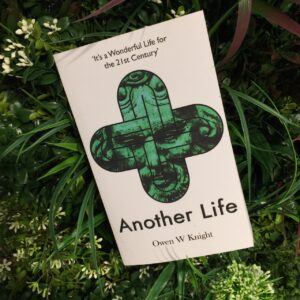 The Challenges of Writing Another Life
My speculative fiction novel, Another Life, combines themes of family life, myths and legends, a quest and cutting-edge science. These elements are introduced in a natural, uncomplicated way, avoiding technical explanations, so as not to alienate the reader. To bring these disparate elements together, I had to overcome several challenges, the biggest being how to […]
more…