The Green Man Appears in Many Forms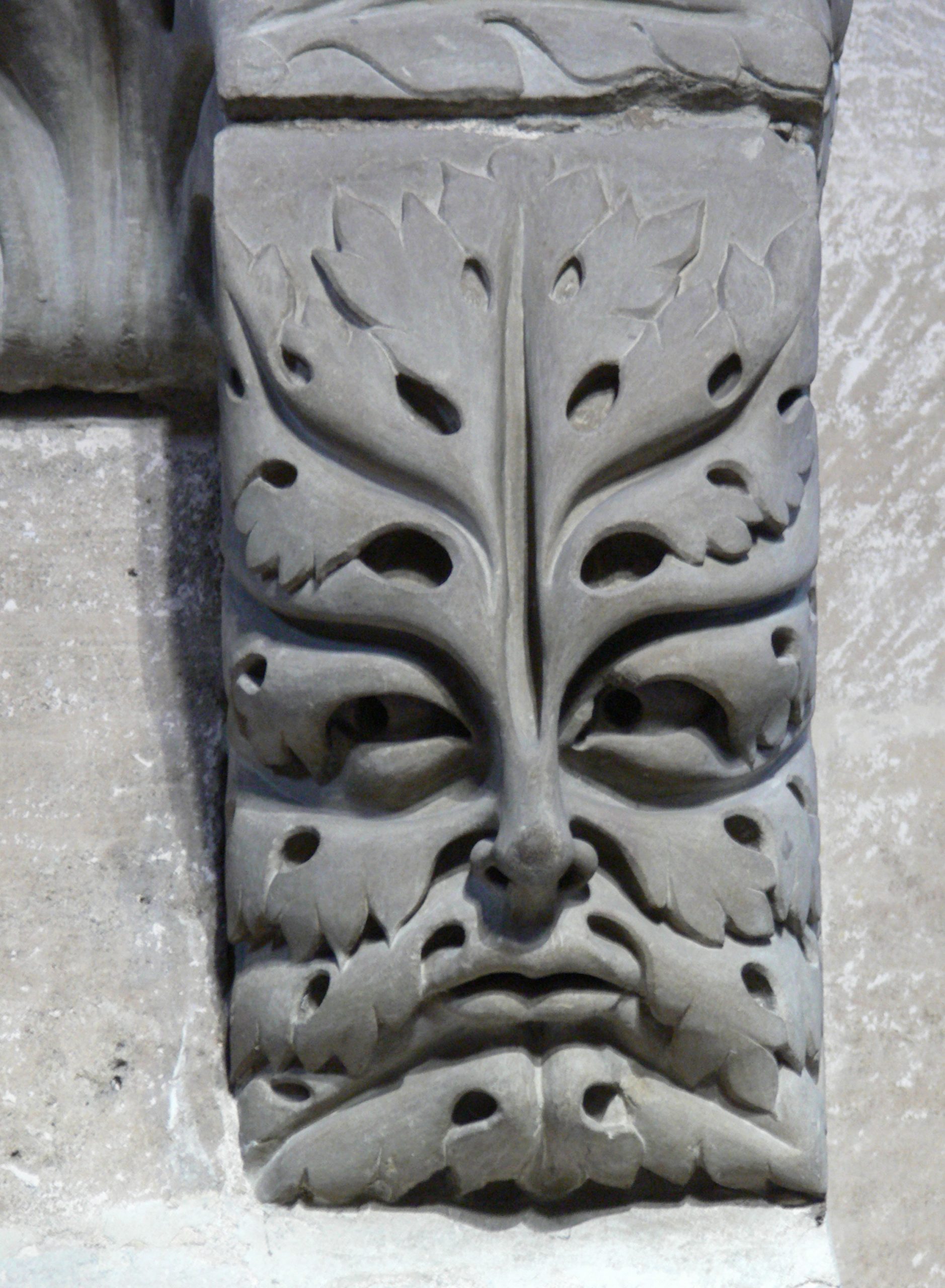 I have discussed in earlier posts how the expressions of English representations of the Green Man changed over the centuries. They were sculpted at their jovial peak from around 1300, before declining through merry, smiling, serene, worried, distressed, tormented and finally to resignation.
A distinctly menacing image can be found in Bamberg Cathedral, Germany, supporting the statue of a horseman. It is sinister, hinting of pagan powers. In her history of the Green Man, Katherine Basford describes this Green Man the 'dark counterpart' of the horseman.
This is the image I had in mind when writing my novel, Another Life.