Tag Archives: Speculative Fiction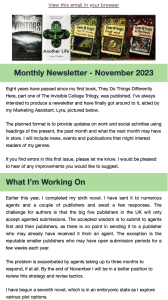 My New Author Newsletter Issue 1
After several years of procrastination, I've finally set up my monthly author newsletter. If you would like to subscribe, click on the newsletter link at the top of the page. A copy of the first edition appears below. Please note that these are photos and the links contained are not clickable.
more…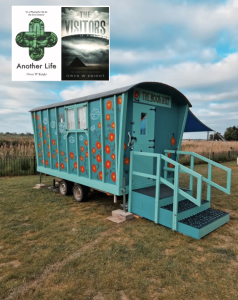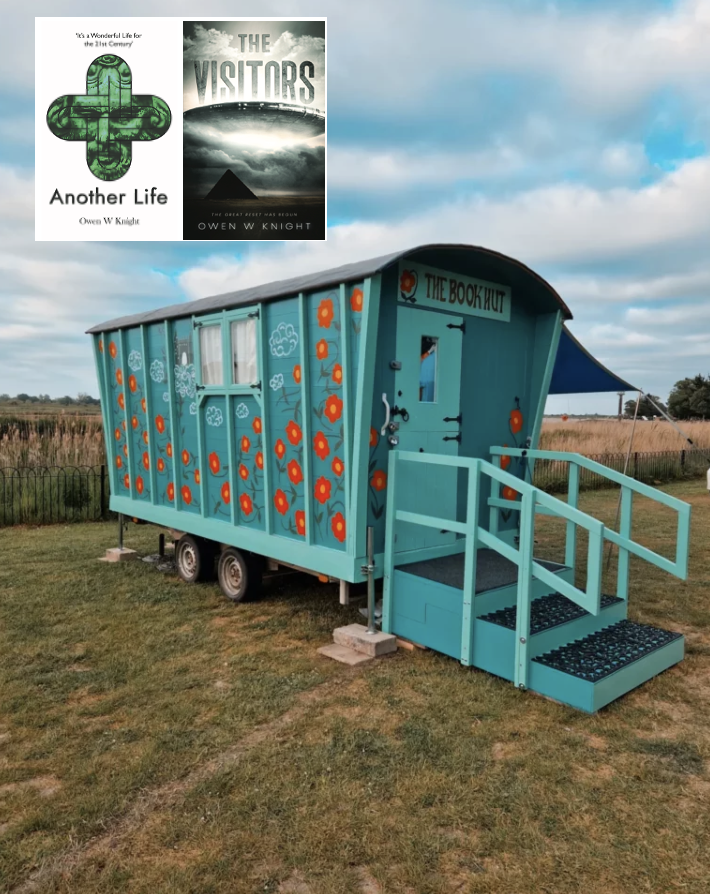 Book Signing at the Maldon Books Book Hut
On Saturday, 12th August, between 11am-1pm, I will be signing copies of my books at the splendid Maldon Books Book Hut in Promenade Park, Maldon, Essex. Do come along for a chat. Fine weather forecast. This event, originally scheduled for 5th August, was rescheduled owing to inclement weather on 5th.
more…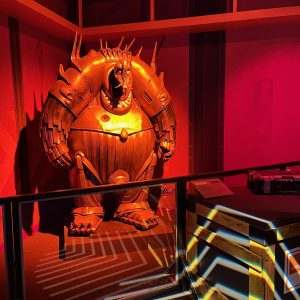 A First Look at the Capabilities of ChatGPT
AI is undoubtedly going to have an enormous impact on our lives. It seems a good idea to experiment with its capabilities to identify the positive and negative aspects. As a first step, I asked ChatGPT to provide me with original ideas for a speculative fiction novel. Here is my question and the response: 'Give […]
more…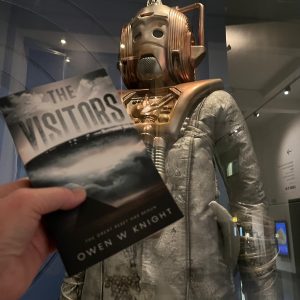 AI Chatbots: Friend or Foe?
A recent Observer article posed the question 'Could a bot be your best pal?'. This raises several interesting issues, positive and negative. The concept behind an AI chatbot is not new. It is a logical progression from talking dolls and teddy bears and the Tamagotchi of the 1990s. Since the beginning of time, people have […]
more…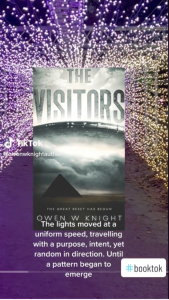 The Lights Moved at a Uniform Speed…
The lights moved at a uniform speed, travelling with a purpose, intent, yet random in direction. Until a pattern began to emerge… The Visitors. Grounded sci-fi addressing climate inaction and global conspiracy from. Available from all good and online.
more…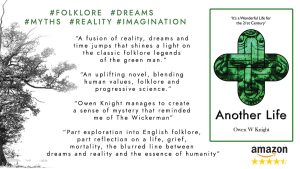 An Ideal Christmas Read
My previous book, Another Life, is a modern retelling of everyone's favourite Christmas film, It's a Wonderful Life. A tale of love, loss and redemption. Available from all good bookshops and online. For Essex readers, it is in stock at Maldon Books, The Wivenhoe Bookshop and Red Lion Books. Reviewed by the British Fantasy Society […]
more…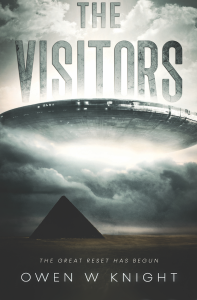 Goodreads Reviews of The Visitors
Latest Goodreads reviews for The Visitors
more…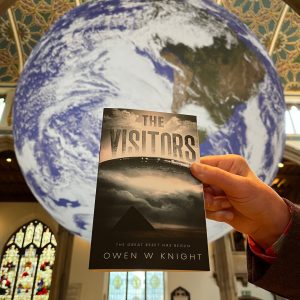 Shepherd.com – An Exciting Alternative to Goodreads
I have added my latest book, The Visitors, to Shepherd.com, a new alternative to Goodreads. The service is free to authors and readers and is growing each month. The site's income comes from referrals and a small amount of advertising, with value-added features planned for the future. The website owner provides authors with monthly updates […]
more…