Bibliography
Another Life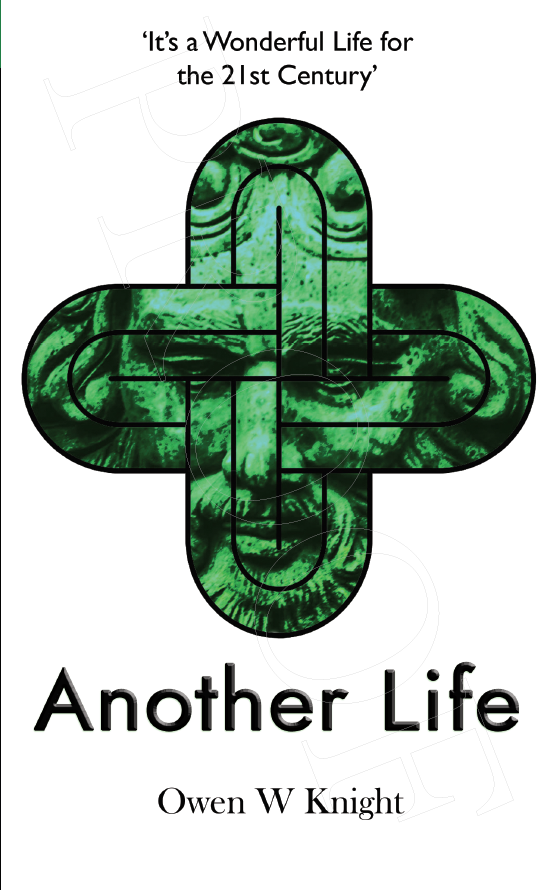 Publication Date:    1st May 2020
Paperback Edition: ISBN 978-19162126
eBook Edition:         ASIN: B0858BXSDW
Another Life: Overview
Imagine: if we could combine dreams with reality in a world where we live forever.
Oliver believes his life to be one of disappointment and failure. Haunted by the memory of a mysterious woman encountered thirty years ago. he embarks on a journey embracing grief, hope, myths and legends to find her.
Genres
Contemporary Fiction, Myth & Legend Told as Fiction, Speculative Fiction.
USP and Target Audience
The novel describes a quest, combining folklore, legends and ancient beliefs with the protagonist's reminiscences of his family life. It explores the social and ethical questions raised by the use of emerging technology to store and manipulate thoughts, dreams and memories, and the potential for dystopian applications.
The target audience is readers with an interest in mysteries, quests, folklore, ethics and science. I believe it will appeal to readers of Nicola Barker, Scarlett Thomas, Sarah Perry, David Mitchell, Haruki Murakami and Andrew Michael Hurley.
The book has potential for film or television adaptation.
The Invisible College Trilogy
Book 1: They Do Things Differently Here
Publication Date: August 2015
Paperback Edition – ISBN 978-1908135711
eBook Edition – ISBN 978-1908135728
Book 2: Dust and Shadows
Publication Date: 10th February 2016
Paperback Edition – ISBN 978-1908135148
eBook Edition – ISBN 978-1908135704
Book 3: A Perilous Journey
Publication Date: 3rd October 2016
Paperback Edition – ISBN 978-1908135667
eBook Edition – ISBN 978-1908135674
The Invisible College Trilogy: Overview
When the Walden family moves to Templewood, teenagers Emily and Peter find that leaving the City for 'a quieter life in the country' is the least of their problems. Bubbling beneath the surface of their new home are challenges that could change their world forever, and end ours.
Templewood is an isolated community that is absent from maps and has no communications links with the outside world. The village is home to the Sect, a divided organisation planning an apocalyptic event intended to establish world domination, but which may destroy the planet.
The Sect has existed since ancient times, acquiring power and influence by infiltrating the major political movements of each age. Periodically, the Sect receives revelations of scientific knowledge that underpin its power base. Adherents now await the imminent discovery of the most significant advance to date which will provide them with the means to assert global domination by triggering a world-changing event, though there are divisions as to whether this will benefit or destroy civilisation.
Emily and Peter's arrival is no accident; their mother and father may know more than they admit. The Sect has identified Peter as the chosen individual who holds the key to revealing the final piece of information necessary to trigger a world-changing event. One by one, mysteries are uncovered, until the terrifying objective of the Sect becomes clear.
There is little time in which to find who is responsible. How far will they go? Should they be stopped? Can they be stopped? If you were the only ones who could save the world, where would you begin? Who would you trust?
Genres
Young Adult, Teenage Fiction, Literary Fiction, Adventure, Mystery, Dystopia, Coming of Age.
USP and Target Audience
The unique feature is the truly original world-changing event and conspiracy, relevant to a global audience. The book can be read as an adventure novel, with or without awareness of the literary and historical allusions. It will appeal to young adults from 11 years.
Why the Book Will Appeal to Young Adults
A mystery story and an adventure, with major themes of conspiracy, a hidden community, ancient myths and mysteries, the quest for hidden knowledge and treasure, moral values and freedom of choice. The trilogy can be read simply as a conspiracy novel, or enjoyed for the hints of paranormal possibilities. The trilogy will make an excellent film adaption.
Overview of Volumes
Book 1. Discovery of the isolation of the village and the control exerted over its inhabitants.
Book 2. Revelation of the prophecy of a world-changing event, its nature and scale, and the connection to the family.
Book 3. The battle to save the planet and the human race.
To Order the Books
The books can be ordered from Amazon UK, or from Waterstones,  Blackwell's, Foyles, Barnes & Noble, or independent booksellers, including Red Lion Books, Colchester.