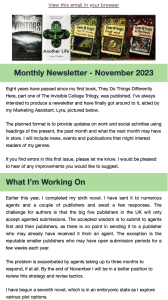 My New Author Newsletter Issue 1
After several years of procrastination, I've finally set up my monthly author newsletter. If you would like to subscribe, click on the newsletter link at the top of the page. A copy of the first edition appears below. Please note that these are photos and the links contained are not clickable.
more…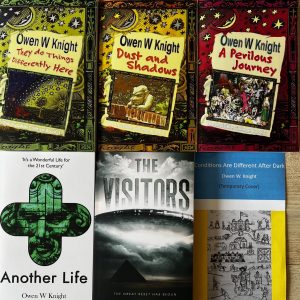 Book Six Complete; What Next?
I have recently completed my latest book, with a working title of 'Conditions Are Different After Dark'. While I go through the process of seeking a publisher, I need to decide what to write next. As a starting point, I am revisiting my published books to compare the elements that make them unique. My first […]
more…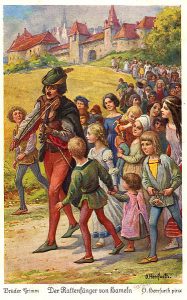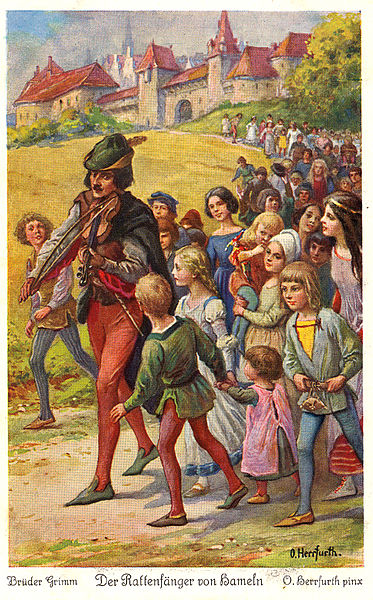 Under The Hill
Before I started working on my speculative fiction novel, Another Life, I had the idea for a story that followed the sequence and narrative of T S Eliot's Four Quartets. This was not to be: Faber restricts 'fair use' to a maximum of 800 words in multiple extracts for inclusion in academic works or reviews. […]
more…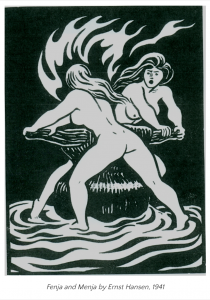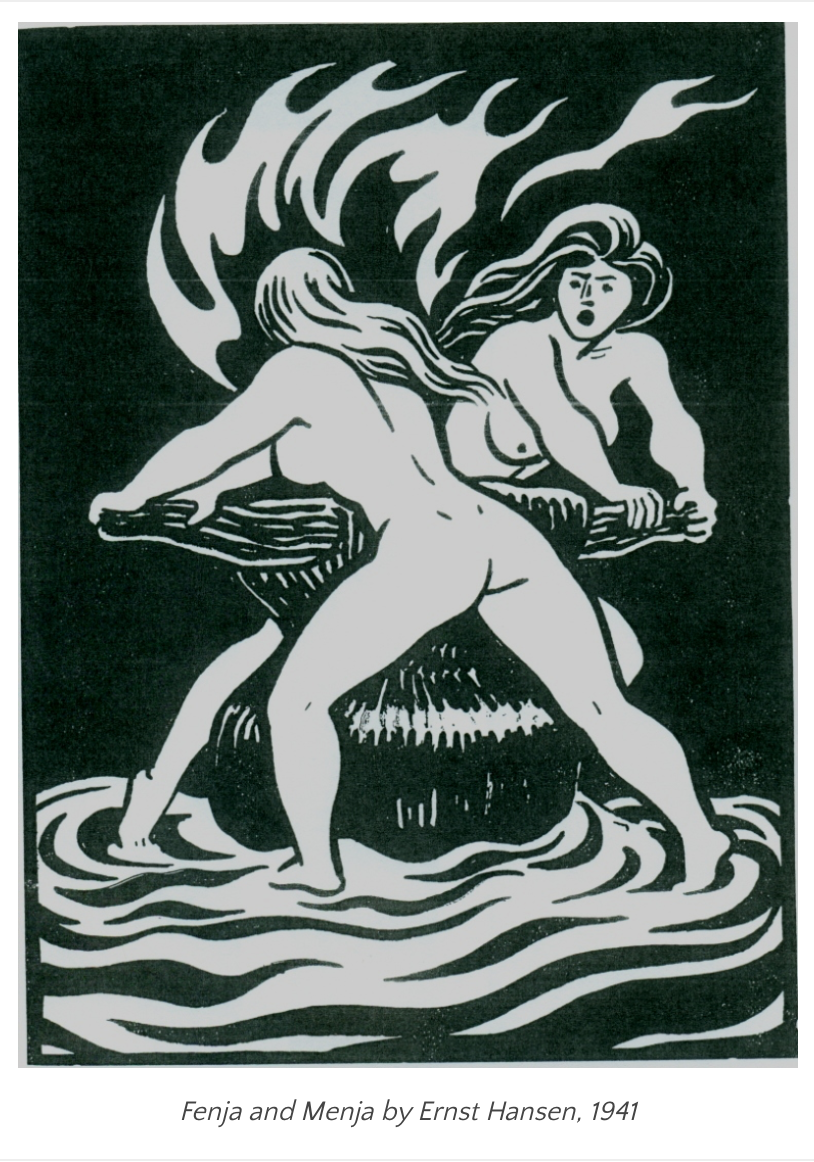 Fenja And Menja, The Grotte-Mill And The Fimbul Winter
An important element in my Invisible College Trilogy is the Book of Mysteries, entitled Temple Walden – A View of Its History, Origins and the World Order. The title page identifies it as An account of the ancient mysteries, as recorded with diligence through the ages and recounting the truth and destiny of the true […]
more…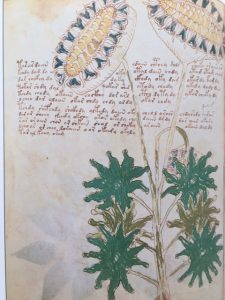 The Voynich Manuscript: Decoded After 100 Years
In book 1 of my The Invisible College Trilogy, the main protagonists, teenagers Emily and Peter, discover a 'book of mysteries', which contains, amongst other things, a transcription of a document written in an indecipherable text, accompanied by illustrations, also not understood. I based this upon the Voynich manuscript.For over a hundred years the Voynich […]
more…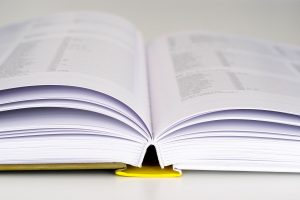 What Makes a Good Story?
Story, rather than plot, is the reason that we read fiction. As Stephen King says, 'it's all about the story,' whereas he describes plot as 'the good writer's last resort and the dullard's first choice.' There are no firm guidelines on what makes a good story. If you were to ask the opinions of a […]
more…