Tag Archives: Waterstones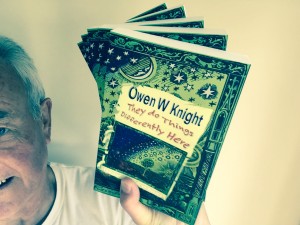 The Invisible College Trilogy: Two Years on…
This was indeed a proud moment when, two years ago, I received my five author's copies of They Do Things Differently Here, book 1 of The Invisible College Trilogy. Over the past two years I have enjoyed many new experiences, including three appearances on BBC Essex Tony FisherLive, three more on Sarah Banham's Writer's Block […]
more…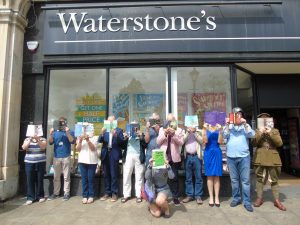 Society of Authors Herts Writers Group: Photoshoot at Waterstones Hitchin
Much fun was had by participants and onlookers at the Society of Authors Herts group photoshoot at Waterstones Hitchin to publicise our event, 'Books, Beers & Banter', the OpenBook Literary Festival, which will be held from 12-6pm, Saturday 29 July at the British Schools Museum, Hitchin. The event forms part of the Hitchin Festival. Twenty […]
more…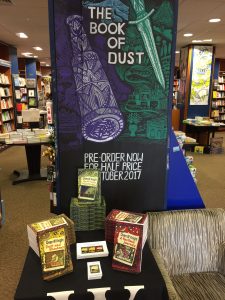 Book Signing, Waterstones Colchester, Friday 2nd June
I thoroughly enjoyed my second book signing event at Waterstones Colchester High Street, on Friday 2nd June. I met many interested teens and parents and gained a good number of new readers of my The Invisible College Trilogy. Many thanks to all of you and to the helpful staff at Waterstones.
more…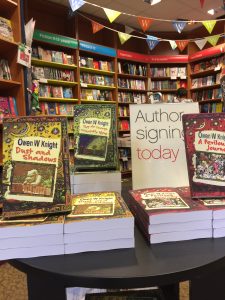 Book Signing: Waterstones Colchester, Saturday 8th April
Thoroughly enjoyed meeting and chatting with YA and adult readers at  my signing event for The Invisible College Trilogy at Waterstones, Colchester High Street, on Saturday 8th April. The friendly helpful staff made it a pleasurable experience. I am delighted that the manager has asked me to return.
more…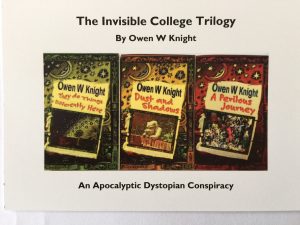 More Essex Bookshops to Stock The Invisible College Trilogy
A good week on the marketing front. With my Essex Book Festival talks at the Essex Authors' Day and the Southend Area Local Authors' Day just two weeks away (18th/19th March) I am delighted that several more Essex bookshops have agreed to stock titles in The Invisible College Trilogy. Waterstones, Southend-on-Sea, has agreed to stock all three titles (They Do Things Differently […]
more…