May 2015: The Suffolk Show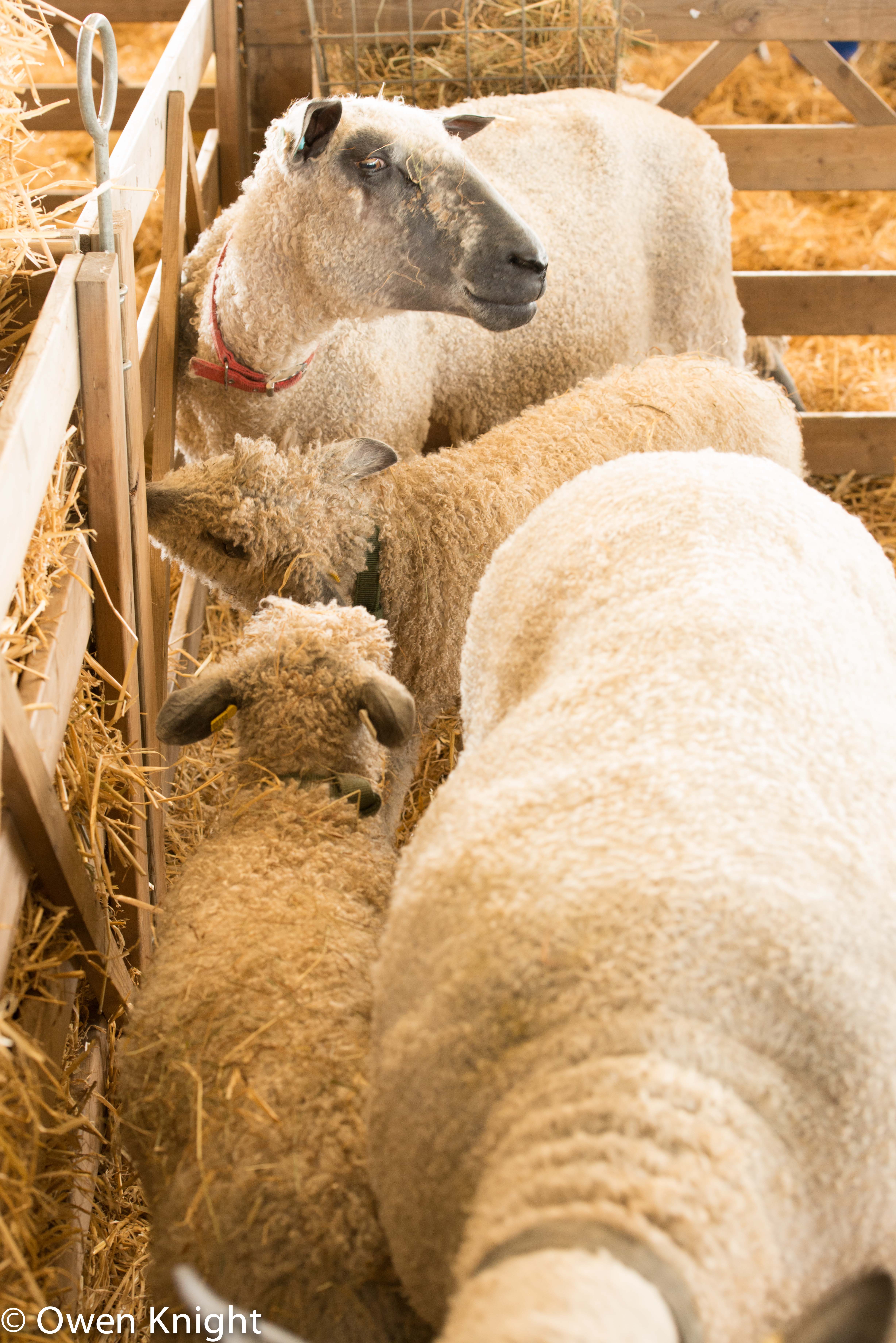 Like most agricultural shows, the Suffolk Show, held annually at Trinity Park, Ipswich, is a mixture of competition, commerce and entertainment, equally enjoyable for the farming community and a family day out. The grounds open at 7 a.m. Events take place throughout the day, some starting as early as 7.15 a.m. It is worthwhile arriving as early as possible to see competitors' preparations in progress.
Horses, cattle, goats, sheep and pigs are judged in the rings. Elsewhere, marquees host competitions for rabbits and poultry, as well as beekeeping demonstrations and a flower show. Horse events include a  comprehensive programme of show jumping and in-hand competitions for many classes of hunters, regional ponies and splendidly attractive heavy horses.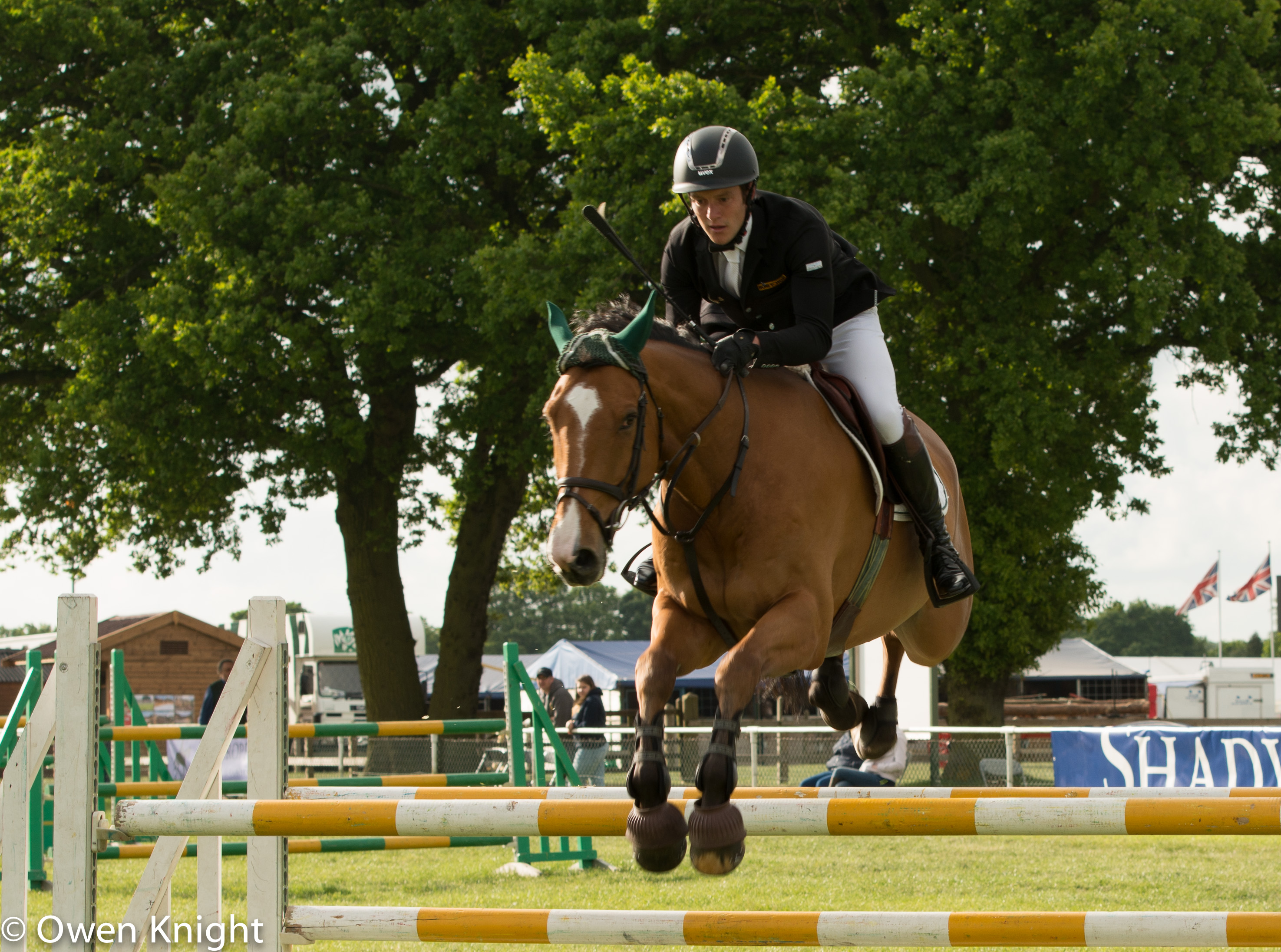 The heavy horses, both individually and in teams, are amongst the highlights, featuring Percherons and the local Suffolk Punches.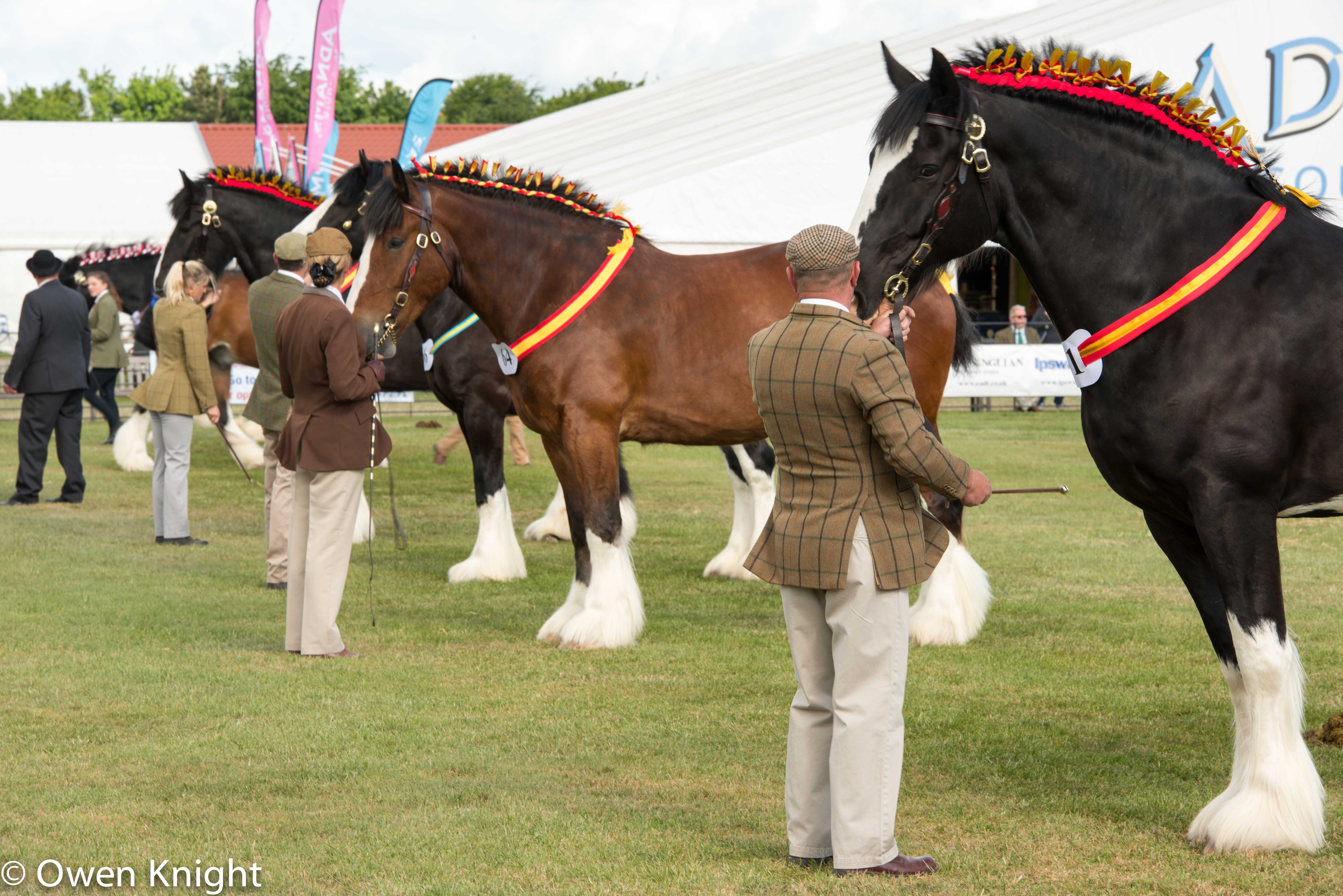 These stewards appeared to be in deep debate of the merits of the competitors.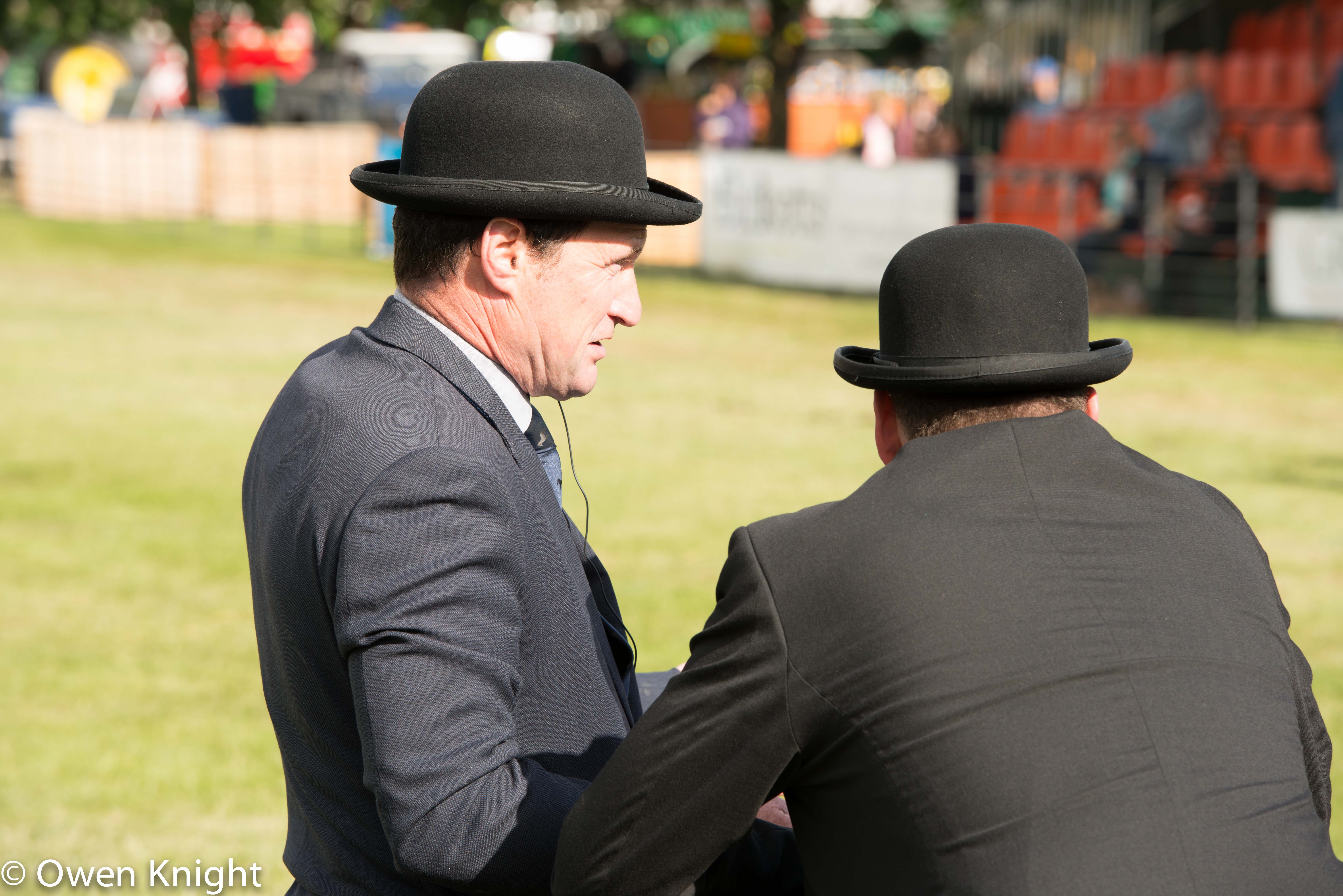 Many of the sheep are dyed for the show. At the early hour I was walking around, I could find no-one to confirm the reason for this. Could they be genetically-modified to save dyeing the wool? Subsequent enquiries identified two possible motives: to make the animals more attractive for sale and to make them sufficiently distinctive as to deter thieves. Does any reader know?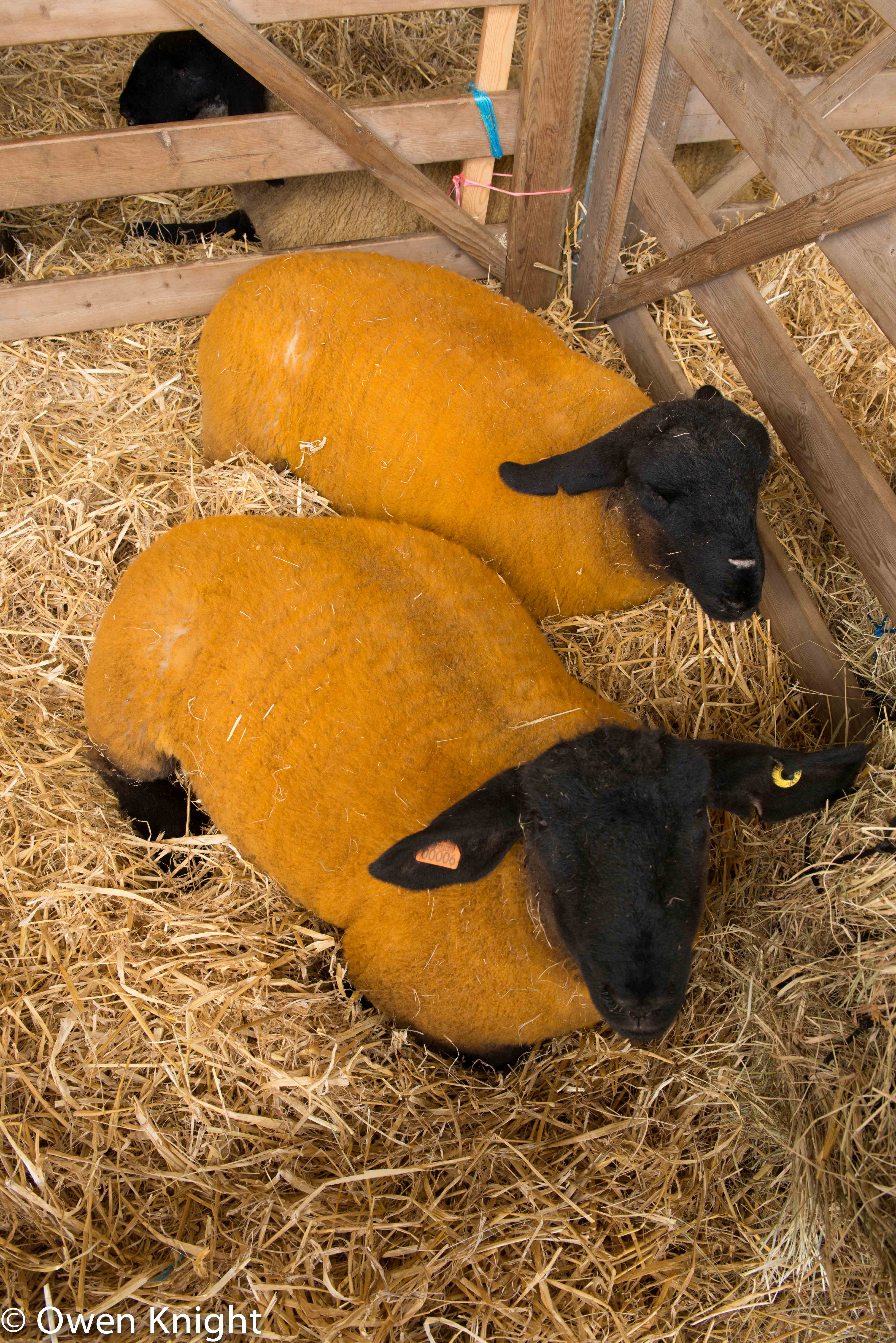 Hounds, gun-dogs and terriers, too, have their events. I was unsure whether this fellow was bored with the horses or awaiting his turn to demonstrate his skills with the sheep.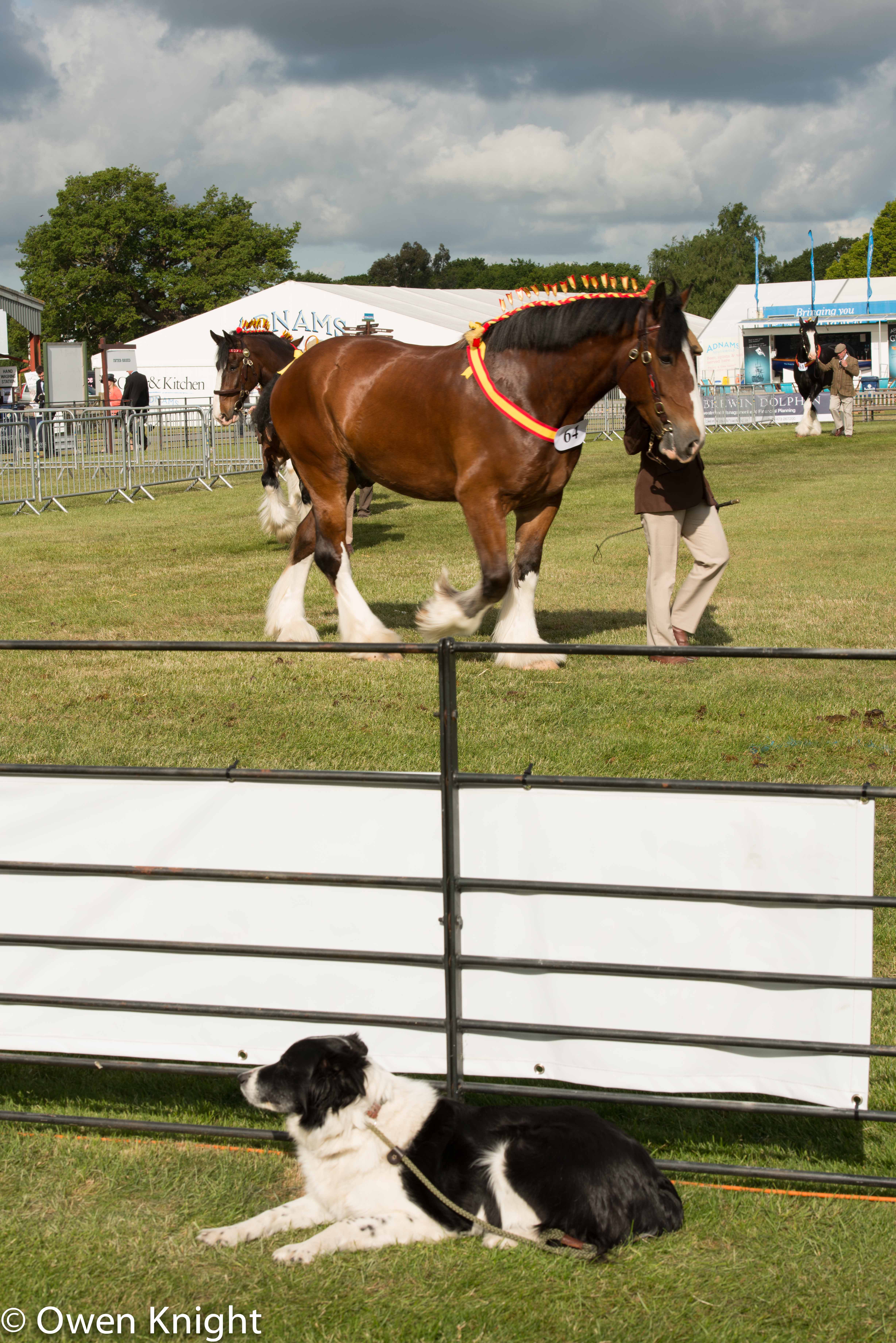 I have no idea how much farming machinery and equipment is sold at the show. The quantity and variety on display is impressive and attractive for its colour and design.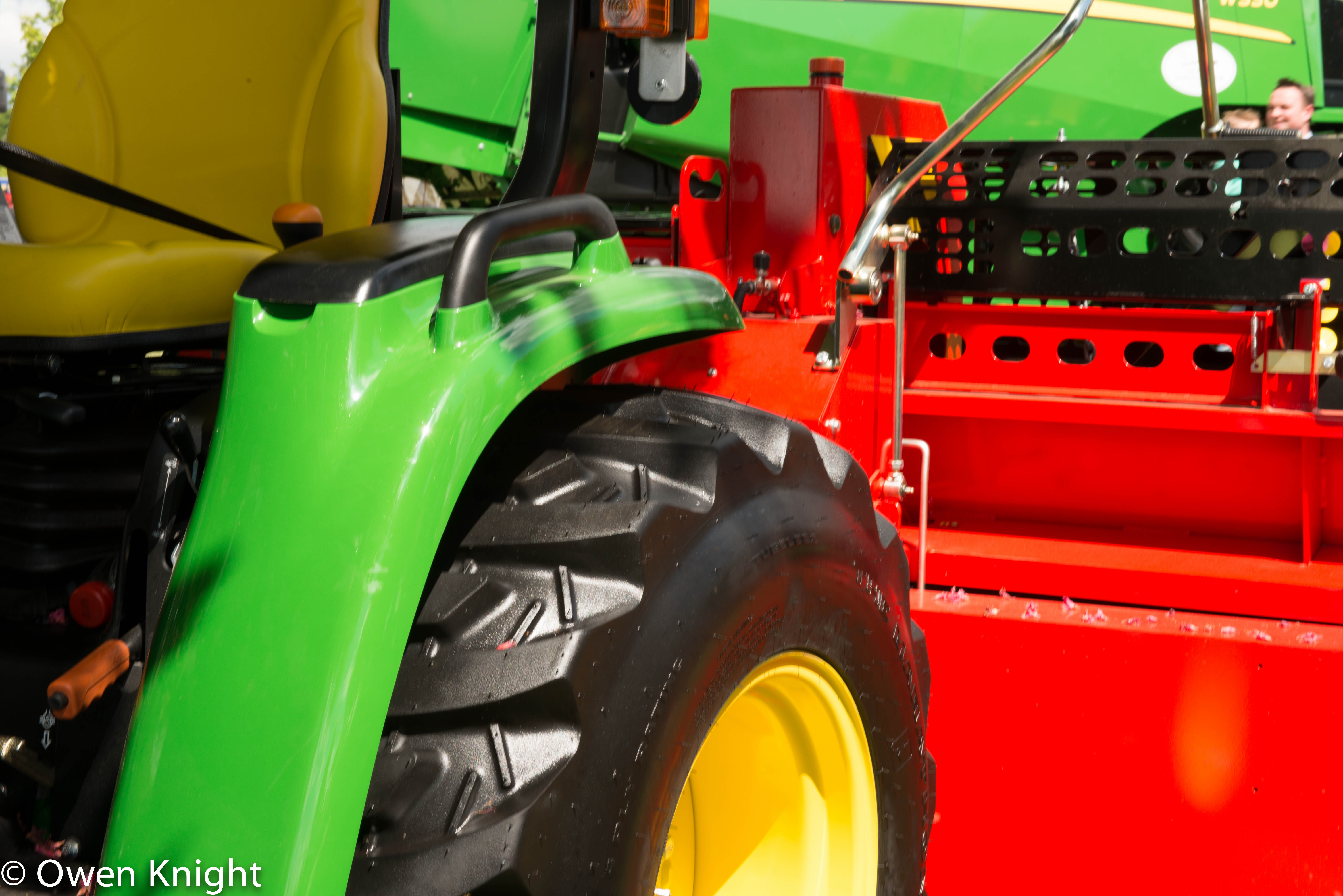 In contrast, there are displays and a parade of vintage tractors which I would imagine to be a useful resource for filmmakers.

Commerce inevitably includes the local Southwold brewer and wine merchant, Adnams. Their stand was quiet when photographed, but attracted a lively crowd as the day went by.
Both days were blessed with fine weather, though the second-day breeze obliged the occupants of this coach to hold on to their hats.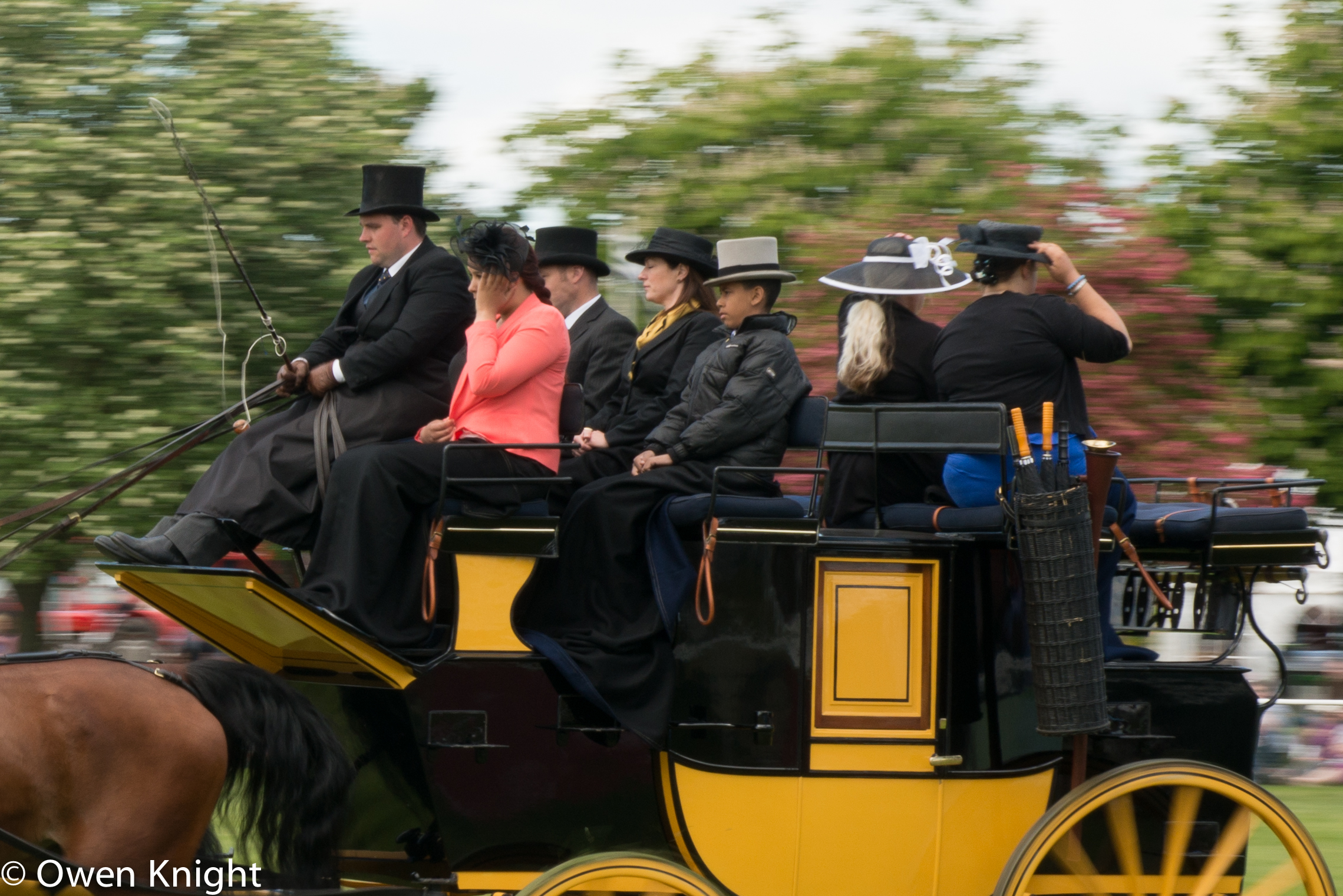 Next year's event will take place on Wednesday 1 and Thursday 2 June. Be sure to put it in your diaries.