Oxford Botanic Garden
There are common pleasures to be enjoyed visiting both Oxford and Cambridge.  A city centre radiating from the university buildings, constructed in Jurassic limestone and up to seven or eight hundred years old; a compact layout, best experienced on foot, and a university-owned and maintained Botanic Garden, open to all, within easy walking distance of the centre.
I was fortunate to visit the Oxford Botanic Garden on the weekend of the Olympic Opening ceremony in 2012, when the herbaceous border was vibrant with colour and deliriously drunken bees. The border is backed by a fourteen foot wall. It is one hundred and forty-seven feet long and, importantly, it is seventeen feet deep, allowing a variety of densely-packed plants of various heights to cascade towards the path  in a harmonious, yet apparently random design, each plant looking as though it had found its own natural location, unaided.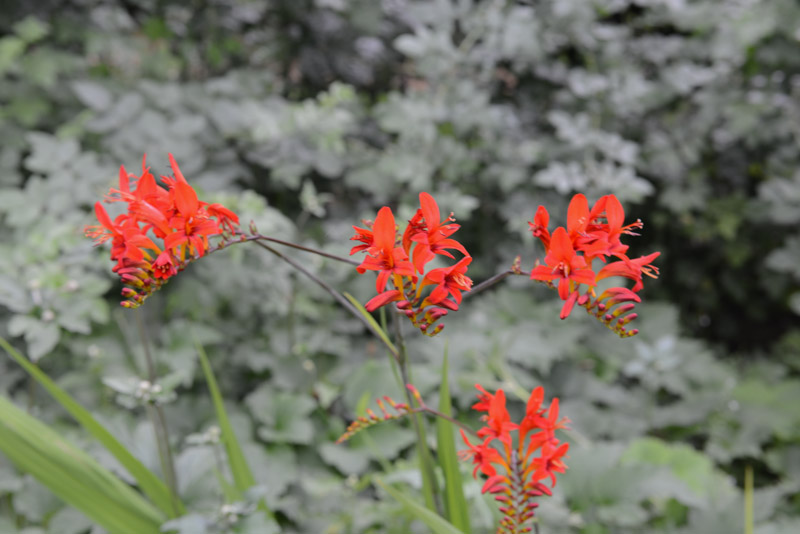 The photographs illustrate the variety of shapes and colours of these perennials. I can name only a few, though that does not diminish their appeal.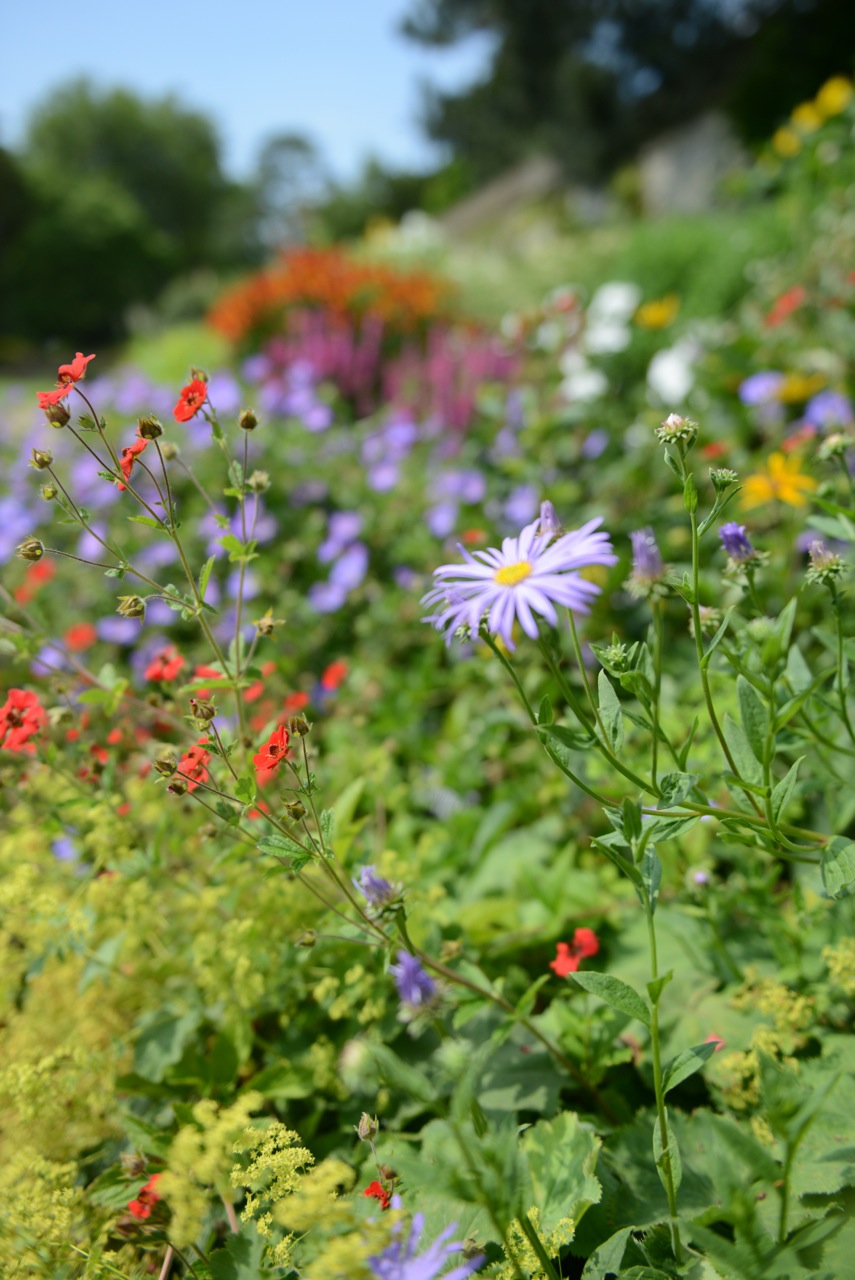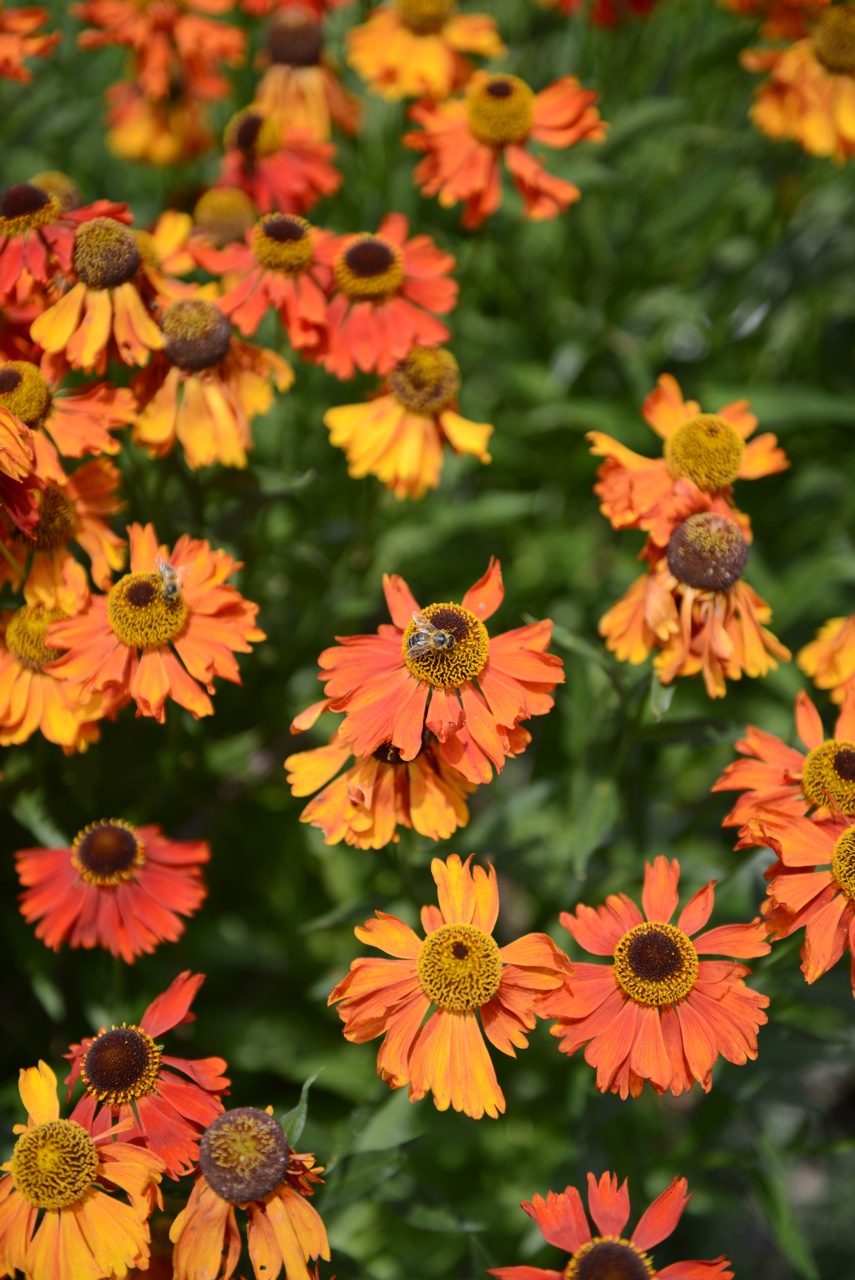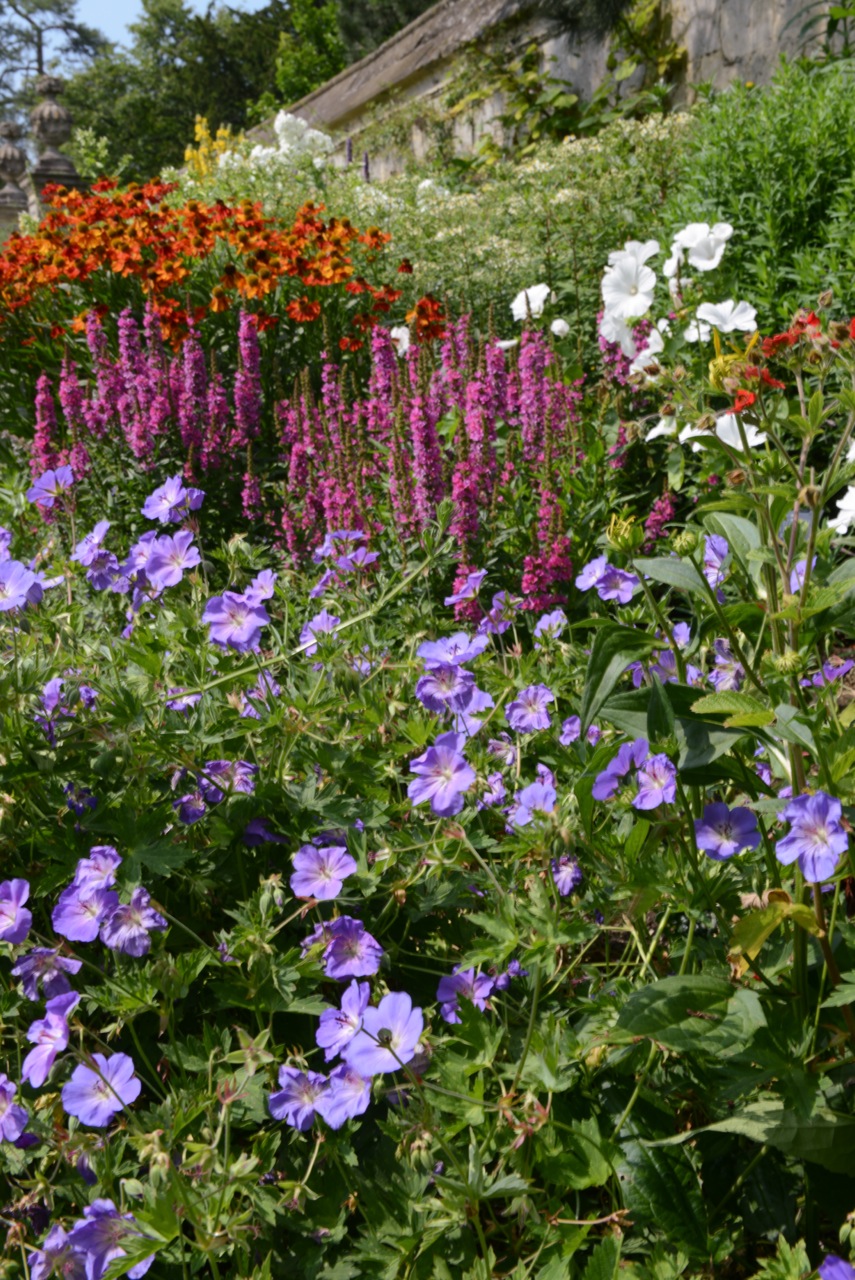 The glasshouses offer a different experience: a warm, humid atmosphere in which you can  imagine yourself in a more exotic location and climate, surrounded by tropical fruits and vegetation, gazing into ponds, beneath whose surface lurk mysterious, and possibly dangerous, creatures.
Back outside, there are a number of collections, including The Euphorbia Collection, The Medicinal Collection, a Rock Garden, the Vegetable Collection, an Orchard and a Bog Garden.
At the edge of the garden, you can watch people enjoying familiar local pastimes. The garden has an atmosphere quite different from its Cambridge cousin, which I shall describe in a future post.