Three Temples in Bali

Bali is unique in Indonesia, with a Hindu population of 86.9%. One of the great pleasures of visiting Bali is touring the temples. Temples represent an important part of daily religious, social and cultural life and are meticulously maintained. On this trip, I visited three in the Ubud area, illustrated in the following photographs.
1-3 Pura Kehan Built on a hillside, the temple is divided into three areas and decorated with statues representing characters from the Ramayana. The outer sanctum contains a banyan tree, at least 400 years old, that houses a monk's cell high in the branches. The middle sanctum is accessed via a candi bentar gateway and contains several shrines. Unusually, the walls are embedded with Chinese plates. The courtyard of the uppermost inner features an impressive eleven-tiered meru tower.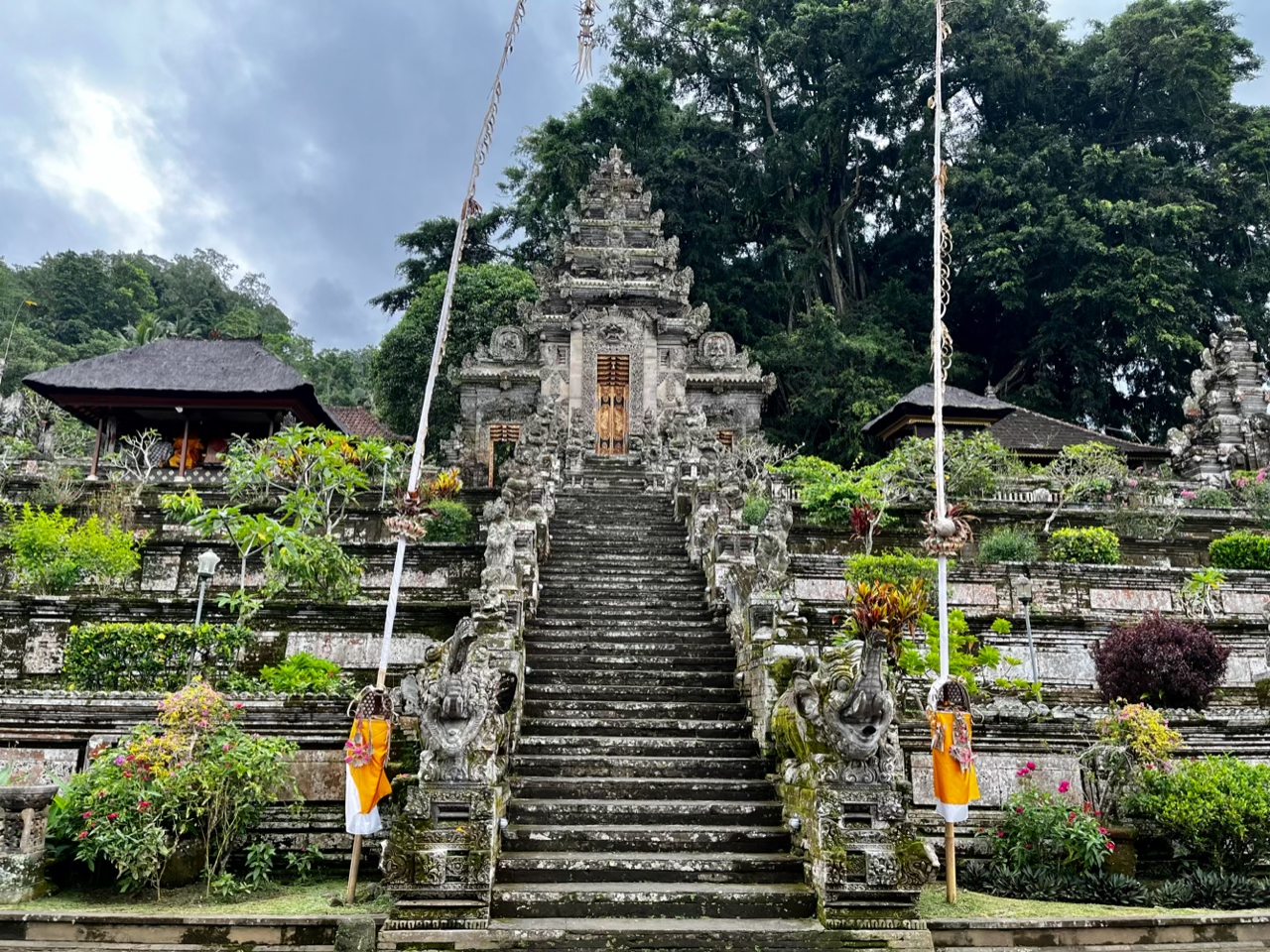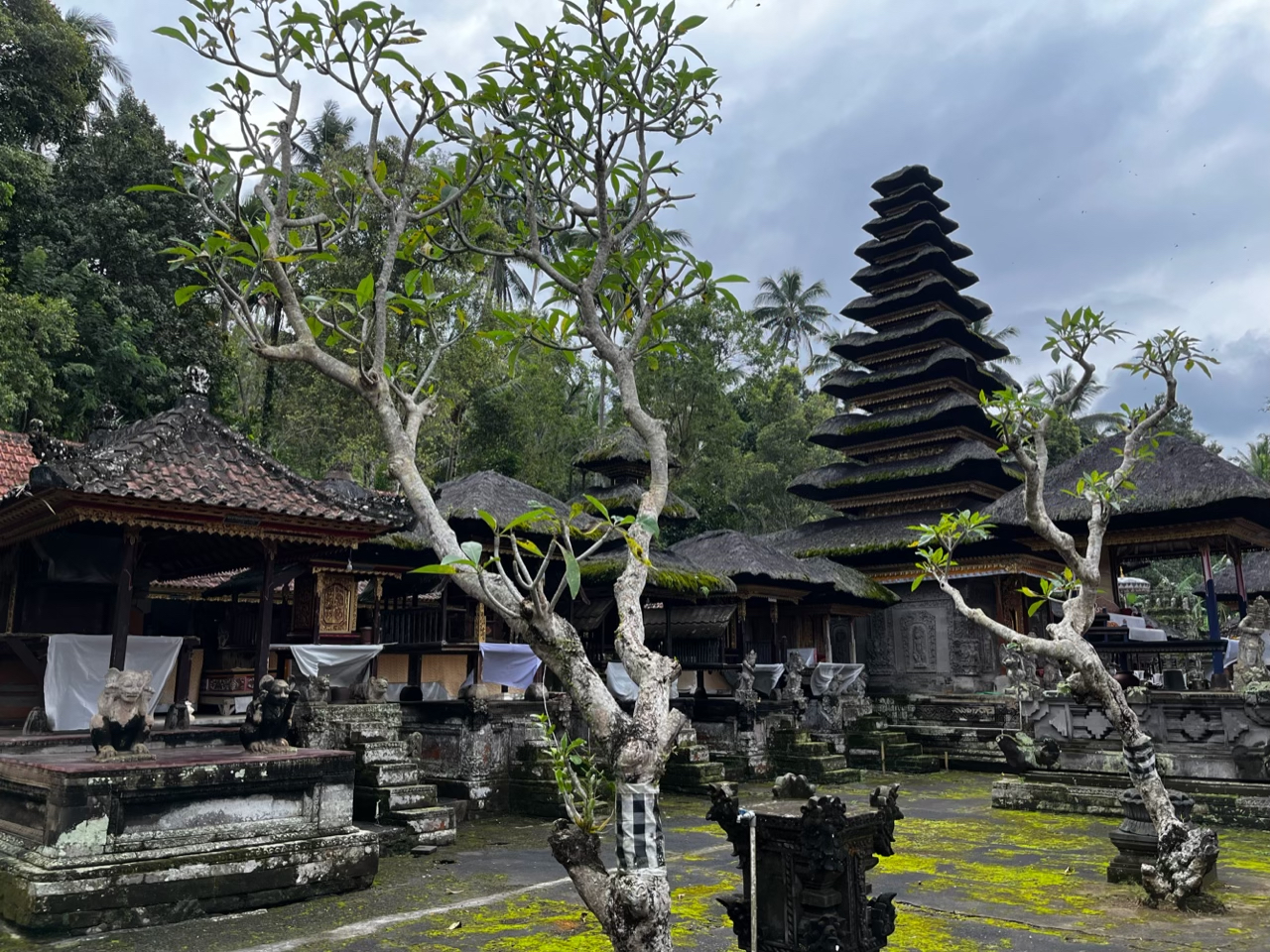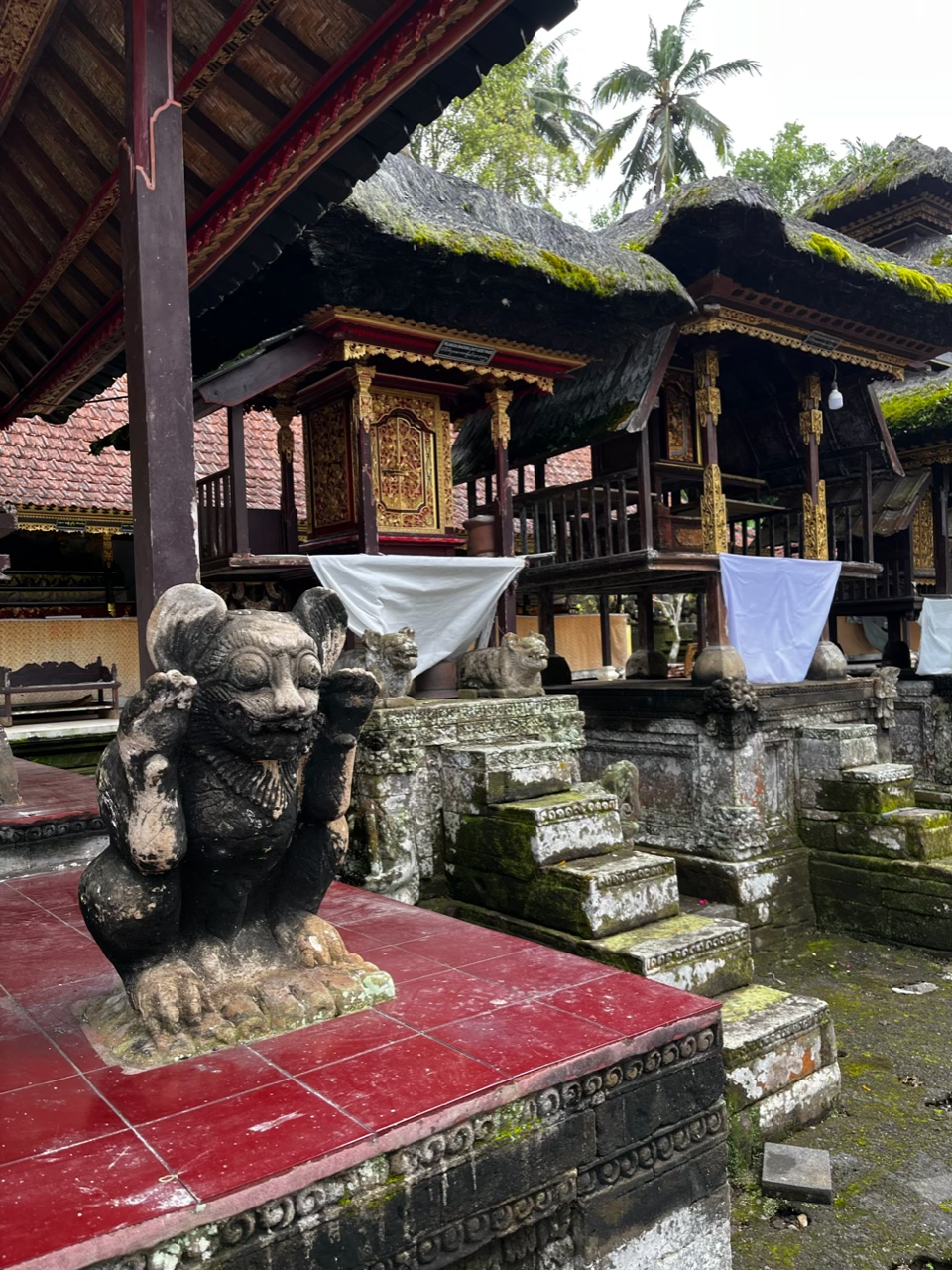 4-6 Goa Gajah – the Elephant Temple, is believed to have been built as a place for spiritual meditation. It reflects Hindu and Buddhist imagery: the cave contains lingam and yoni, symbols of Shiva, and the image of Ganesha, while by the river, there are carved images of stupas and chattra from Buddhism. The temple embodies menacing faces carved into the stone to ward off evil spirits. The primary figure is thought to represent either an elephant or Ganesha.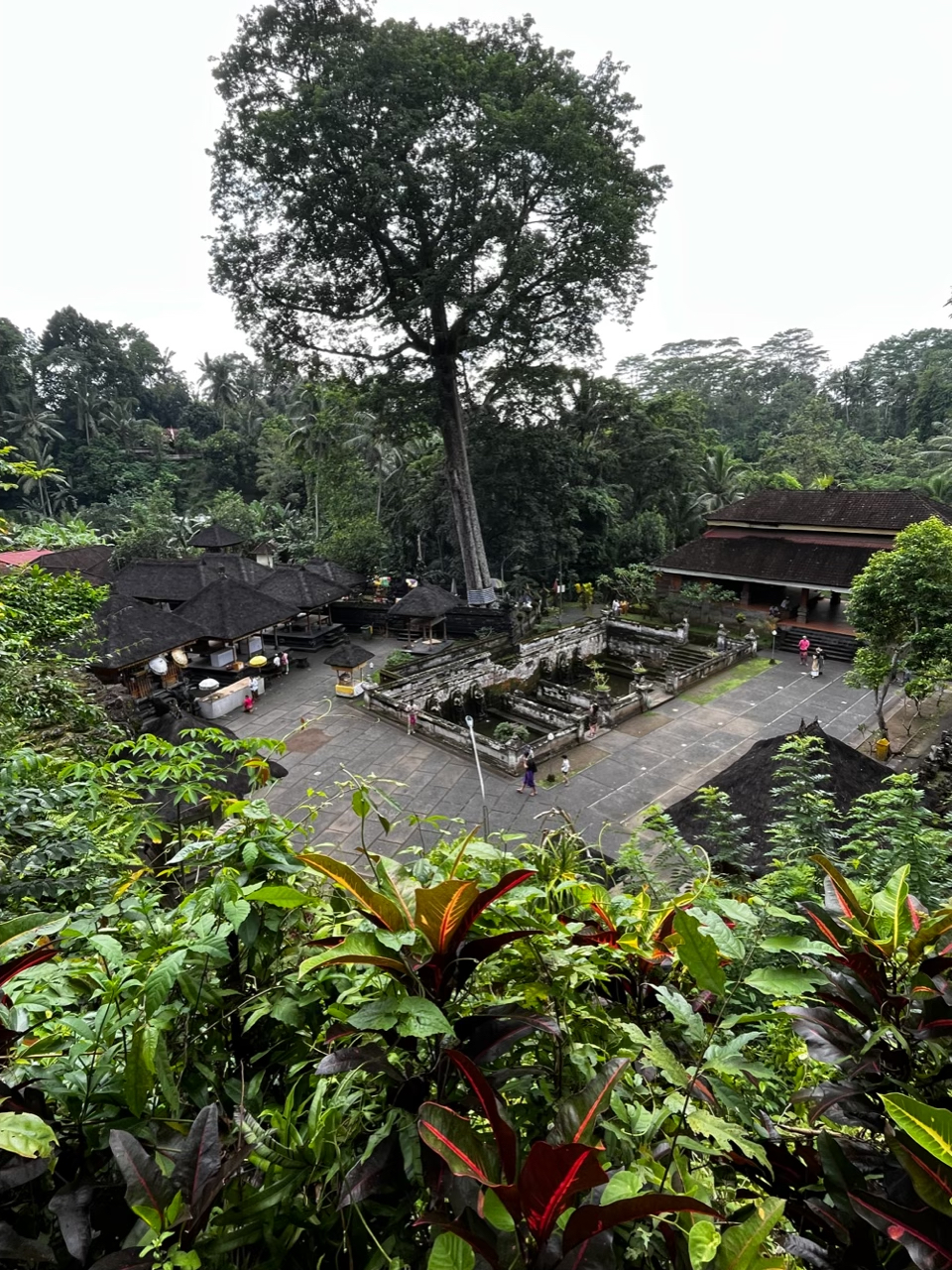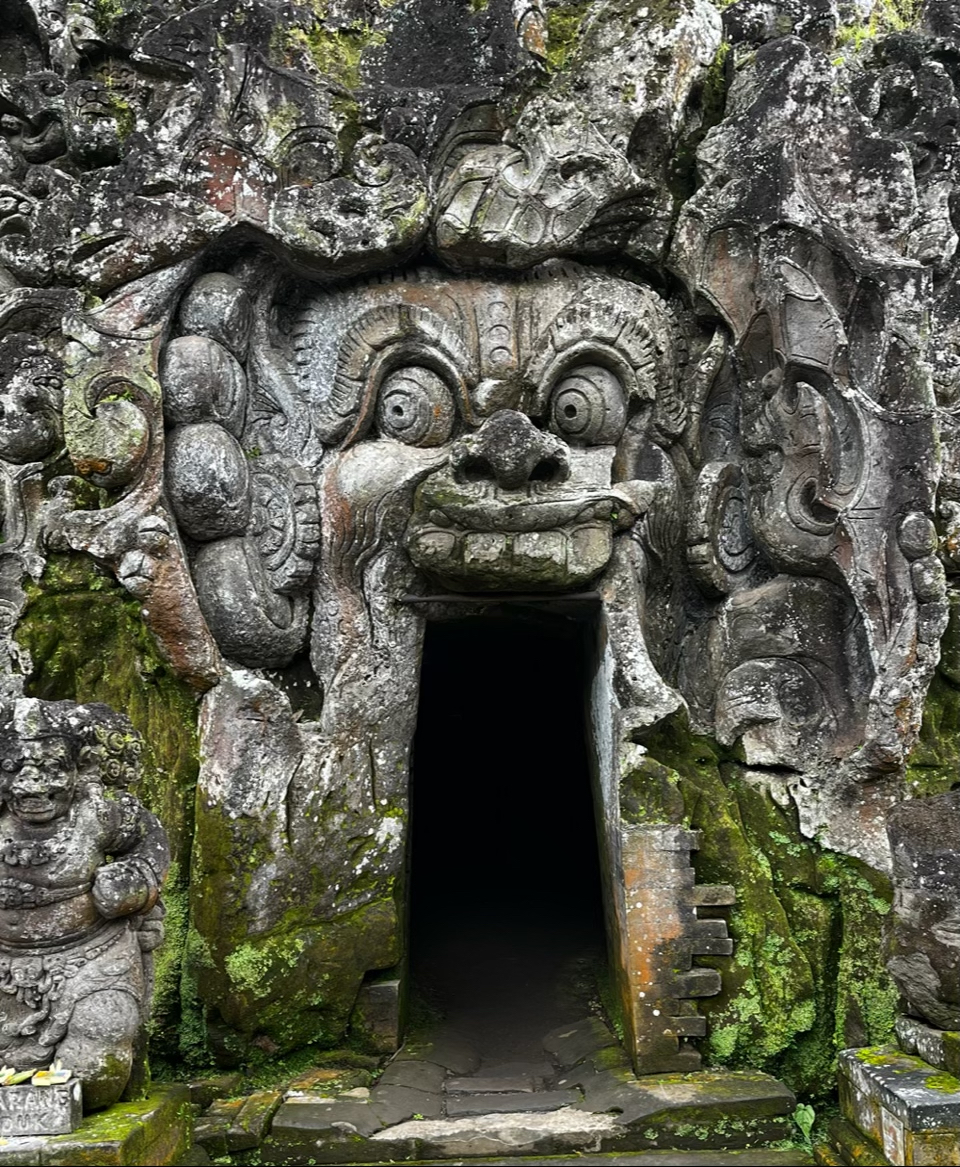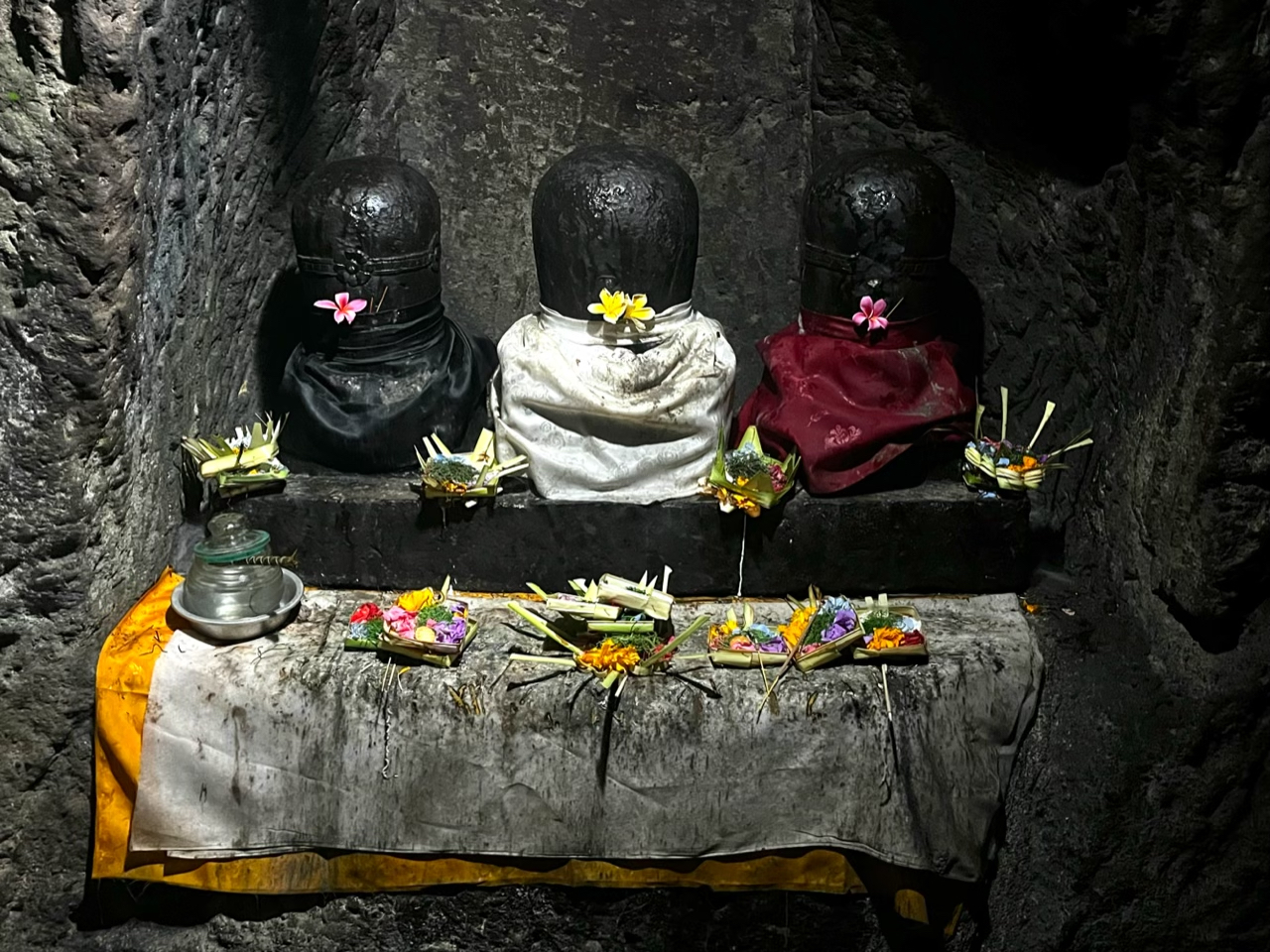 7-9 Pura Tirta Empul is my favourite temple. I have visited several times. It is a water temple famous for its holy spring water. A place where Balinese Hindus go for ritual purification.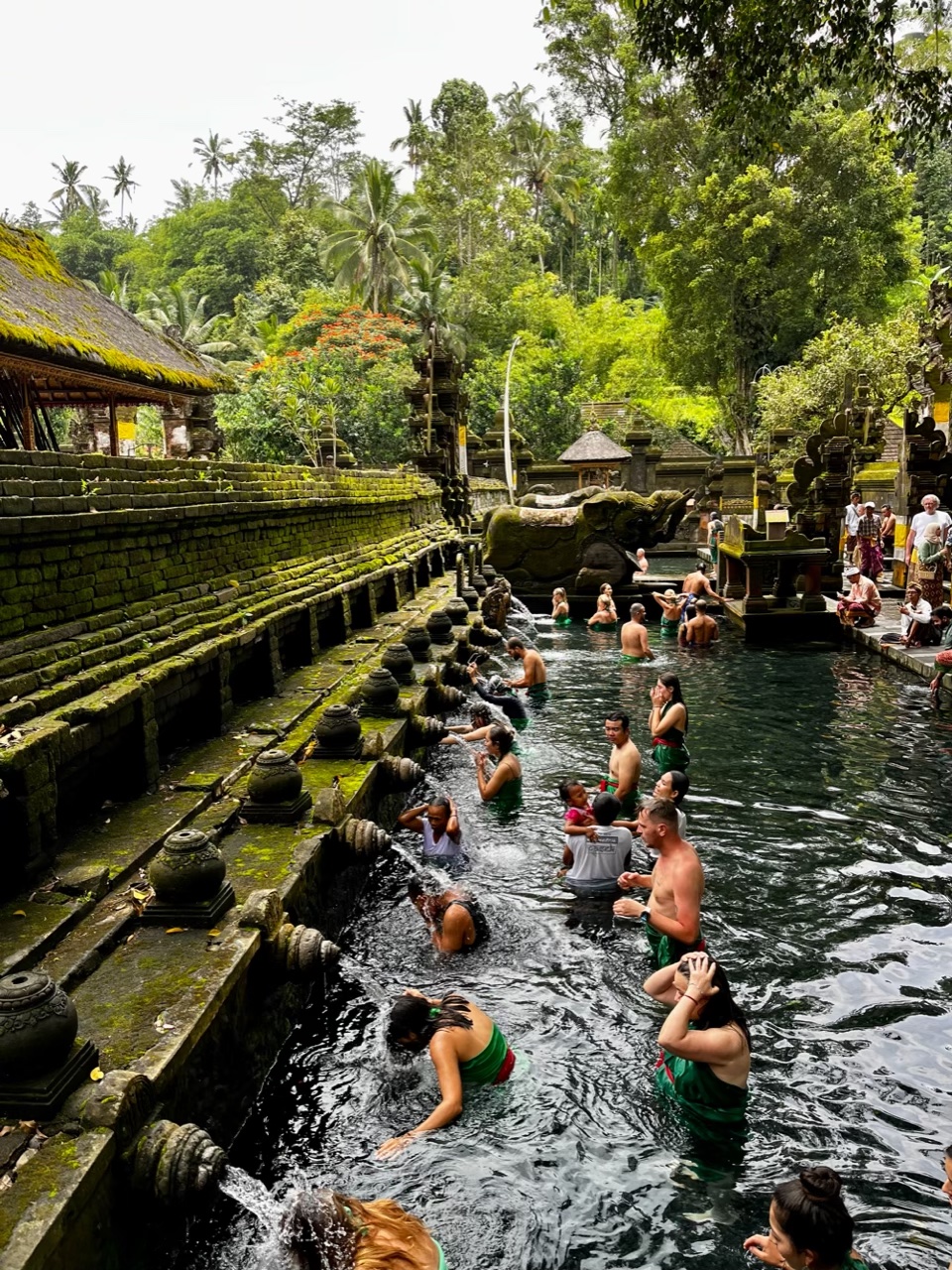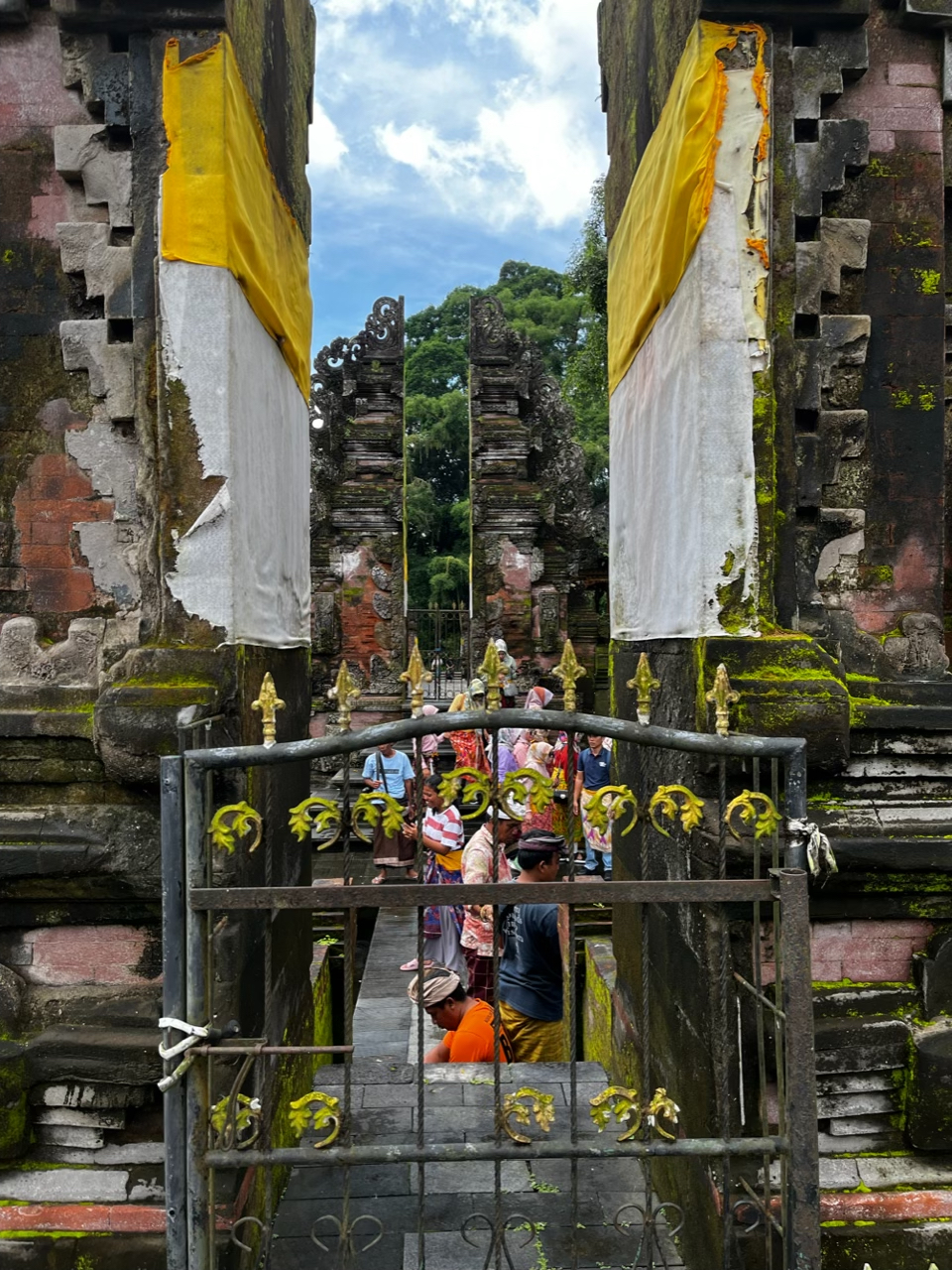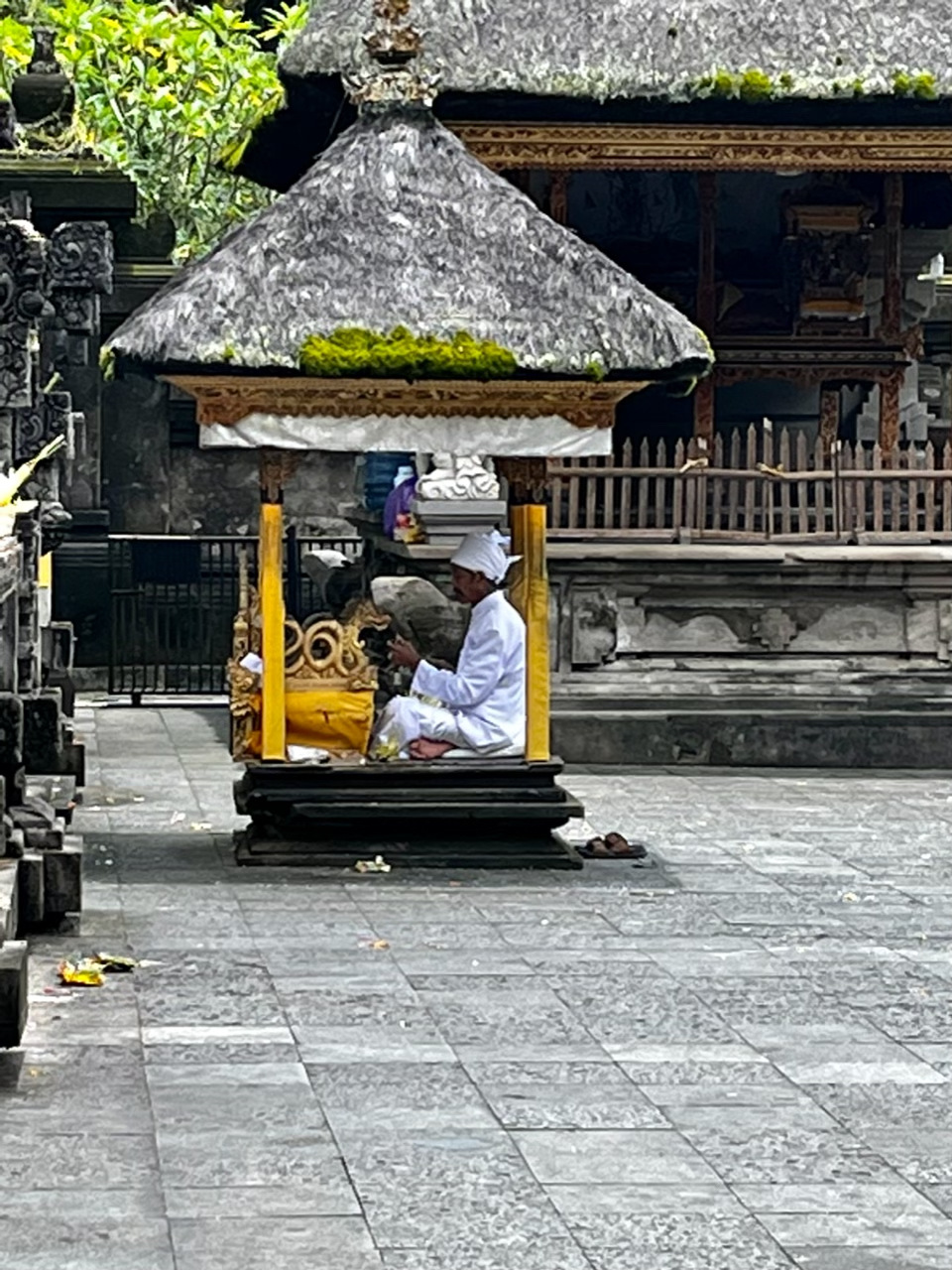 It is important to remember that these are sacred sites where visitors should dress respectfully. Many temples loan sarongs to visitors, although to be sure, it is best to bring your own.