Another Life: At The Printing Press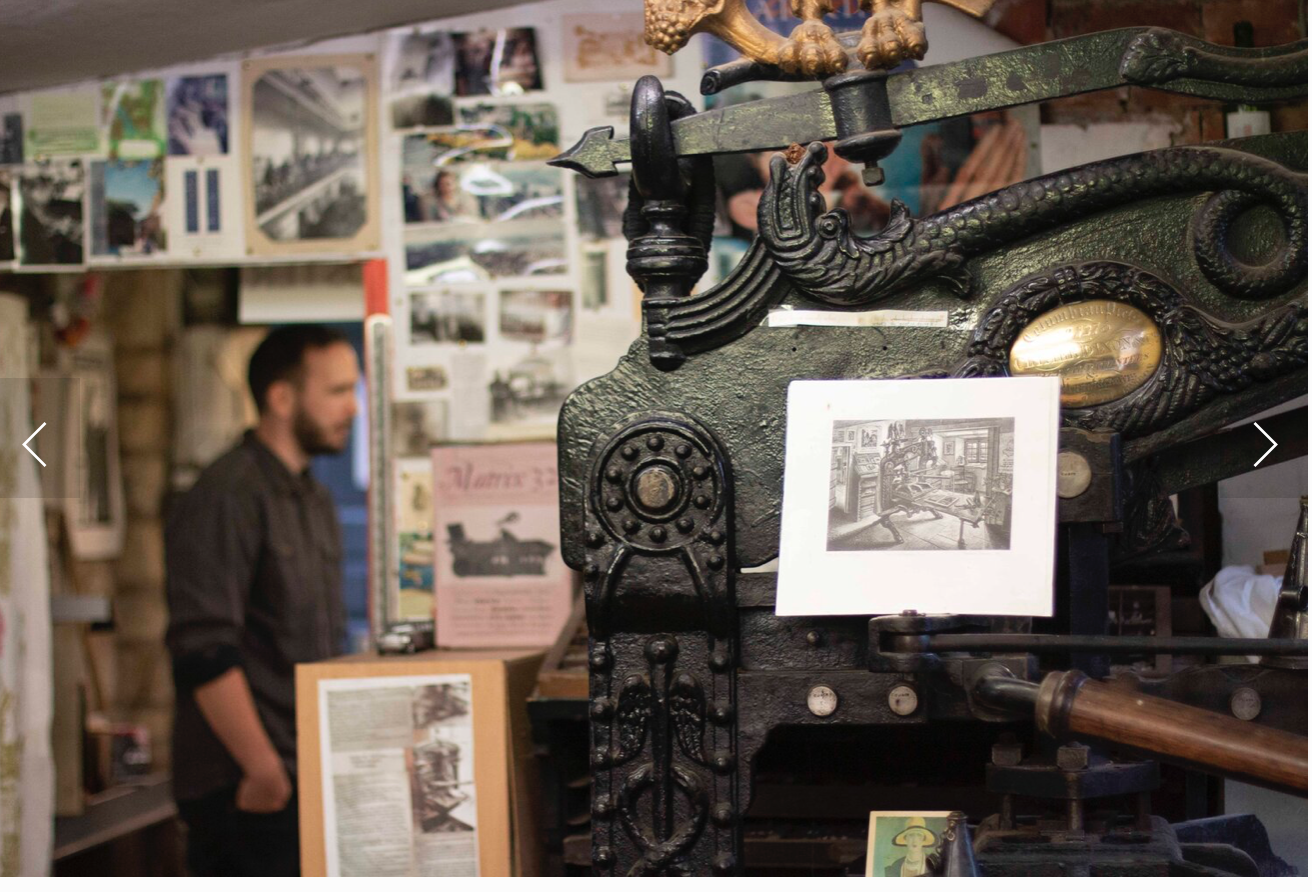 In my novel, Another Life, Oliver visits a small printing press in the Cotswolds. He notices an unusual book, offered by a stranger for publication, then withdrawn. The book describes a secret England with local pagan practices and rituals.
He continues his journey and arrives at the village of Durncot. He leans on a cottage garden wall to admire the view. A woman waves to him from an upstairs window. She has a distinctive mark on her wrist. Embedded in the garden wall is an image of the Green Man. Oliver finds a note secreted in its mouth; the note suggests his arrival is expected.
Thirty years later, Oliver returns to the printing press. The mysterious book has been stolen. He is shown an album of photographs of the press's annual open day. The woman who waved to him appears in each year's photographs. No-one knows who she is. They make jokes about her arriving on a broomstick. And so the search begins.
This passage is based on my visit in 1978 to a real printing press, sadly now defunct. Does anyone recognise it?