Society of Authors (Writers of Essex) Talk: Crafting a Speculative Novel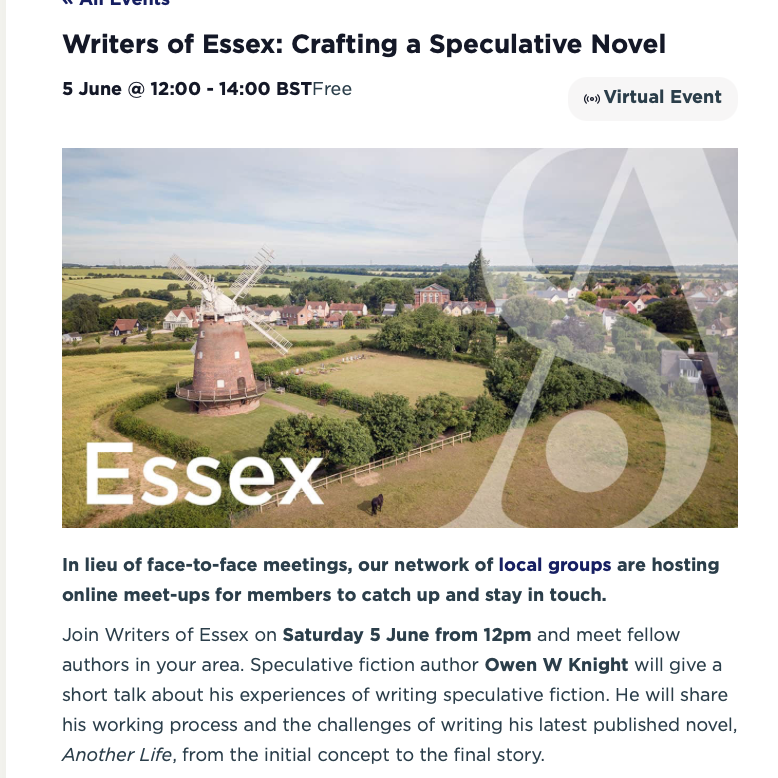 On Saturday 5th June 2021, I thoroughly enjoyed giving a virtual talk on my personal experience of the research, planning and writing of my novel Another Life to the Writers of Essex Group of the Society of Authors.
Following the talk, I took questions from a very responsive audience for thirty minutes. Thank you to all those who attended.