Mr Wilder & Me by Jonathan Coe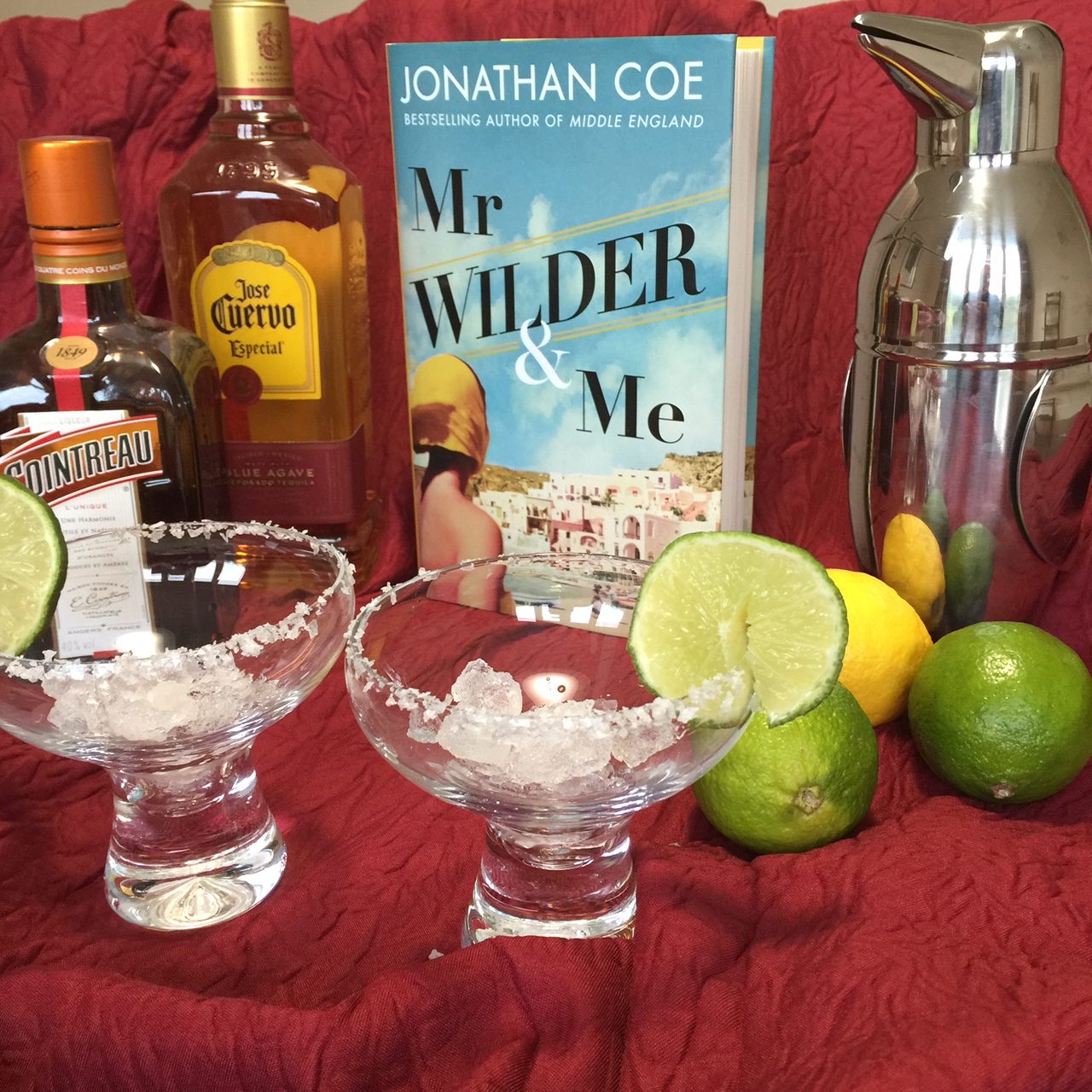 When I started reading Jonathan Coe's Mr Wilder and Me, the thought occurred that the pleasure gained from reading his prose almost makes the story redundant. It did not take long to become fully immersed in this warm-hearted and moving book.
Calista, a film composer, reflects upon her life at a time of change. Her twin daughters are about to leave home. One, is moving to work in Sydney. The other is about to depart for university, but has an unplanned pregnancy
Prompted by seeing a young child in a red coat riding joyfully on an escalator, Calista thinks back to 1977, when she went on a road trip to America with her friend Gill. Gill's father had worked with Billy Wilder and had arranged for Gill and Calista to meet Billy for dinner. They arrive, unkempt, at an up-market restaurant owned by Wilder, where they are warmly accepted by Wilder, his writing partner, Iz Diamond, and their wives, who want to know what young people look for in films.
Calisto is embarrassed by her ignorance of her hosts and of films in general. Wilder, however, is interested to learn that Calista is of Greek origin. He offers her a job as a translator on the set of his film, Fedora, to be produced in Greece.
What follows is an engaging account of the making of the film, the realisation by Wilder and Diamond that the days of the films they enjoy making are over. Audiences are turning to the new directors, 'kids with beards', including Spielberg. After Greece, Calista is invited to follow the filming to Munich and on to France.
We learn about Wilder's tragic personal history from Nazi times. We gain insights into his character: how he can be grumpy and obsessive with detail in his films, yet is gracious and kind to others
and is tolerant of rudeness and poor service in hotels. '…when life has thrown at you the greatest misfortune it is possible to imagine, not having your eggs cooked the way you like them for breakfast doesn't seem such a big deal.'
Meeting many years later, Iz tells Calista that the only film Wilder truly wants to make is Schindler's List, although Iz and Wilder continue to meet at the office to discuss possible film projects, an activity that keeps them busy and provides them with a sense of purpose. Later still, Wilder tells Calista that Spielberg's version of Schindler's List is on 'one of the greatest films…Better than anything I could have done.'
Both Calista and Wilder are optimists, throwing themselves into projects they secretly know will not succeed, in a positive, purposeful way. Life has moved on, but why should they deviate from their beliefs? The best times may be in the past, yet there are ways to create a future.
I particularly enjoyed the skill with which the author introduces chance events and draws together what initially appear to be loose ends in a natural, unforced way. The significance of the Greek translator, a memory of a child in a red coat on an escalator. The final chapter describes events that are moving and confirm them both as characters worthy of compassion.
I was pleased that I read the brief acknowledgements and sources appendix before reading the novel. These confirm the level of the research and the authenticity of many of the anecdotes.
Mr Wilder and Me is a touching story with characters I cared about: good people who learn to live with unrealised ambitions. An enjoyable and rewarding read.