Lendwithcare: Helping Entrepreneurs Work Their Way out of Poverty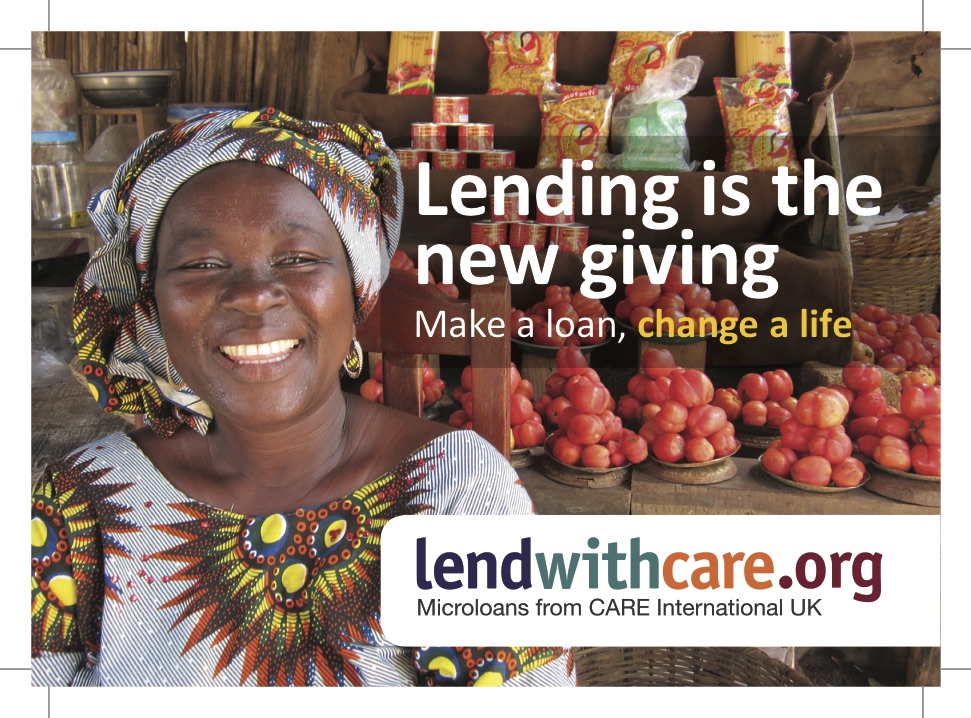 Each year I ask my friends and followers to consider supporting the charity Lendwithcare. Run by one of the world's leading aid and development organisations, Lendwithcare is a revolutionary way for you to help people in the developing world to transform their lives.
Lendwithcare provides entrepreneurs in developing countries with ethical loans to enable them to work their way out of poverty with dignity. The wonderful thing is that being a loan the money is repaid, allowing you to help people to help themselves to develop a business and at no cost to you, the lender. And with interest rates so low there is no better time, especially as the UK Government has cut the UK overseas aid budget from 0.7% to 0.5%.
How it works.
It starts with an idea.
Whether it's opening a market stall, a small tailoring business or diversifying the crops they grow, people across the developing world are bursting with business ideas. All they need is a helping hand to get started.
The entrepreneur requests a loan.
Entrepreneurs approach a local Microfinance Institution (MFI) that is a Lendwithcare partner and, if their ideas show promise, they get the go-ahead for the loan they need to get their business going.
You lend to an entrepreneur.
The MFI uploads the entrepreneur's profile to Lendwithcare. You can see these in the Entrepreneurs section, where you can choose which promising business idea you'd like to support. A typical loan is £15.
The entrepreneur's business grows.
Entrepreneur profiles are updated so you can see how their business is transforming their lives.
Your loan is repaid.
You can either withdraw the money or fund another loan.
Lendwithcare is an initiative of poverty-fighting charity, CARE International UK. CARE is non-religious and non-political, allowing it to deliver humanitarian and development assistance to anyone in need regardless of race, gender, ethnicity, age, religion, political view or sexual orientation.
Help Make a Difference
I have been supporting Lendwithcare since December 2011 and have increased the amount of lending each December. The web site tells me that over that time I have made 184 loans to 493 people. This has helped 1,816 family members and created 700 jobs. Yet it has cost me nothing!
So, if you would like to make a difference to people who are trying hard to lift themselves and their families out of poverty by making an ethical loan, please consider lending, here, or buying the Christmas gift of a loan here.
And remember – aid creates trade; trade builds friendship; friendship leads to world peace.