Doe Ye Nexte Thynge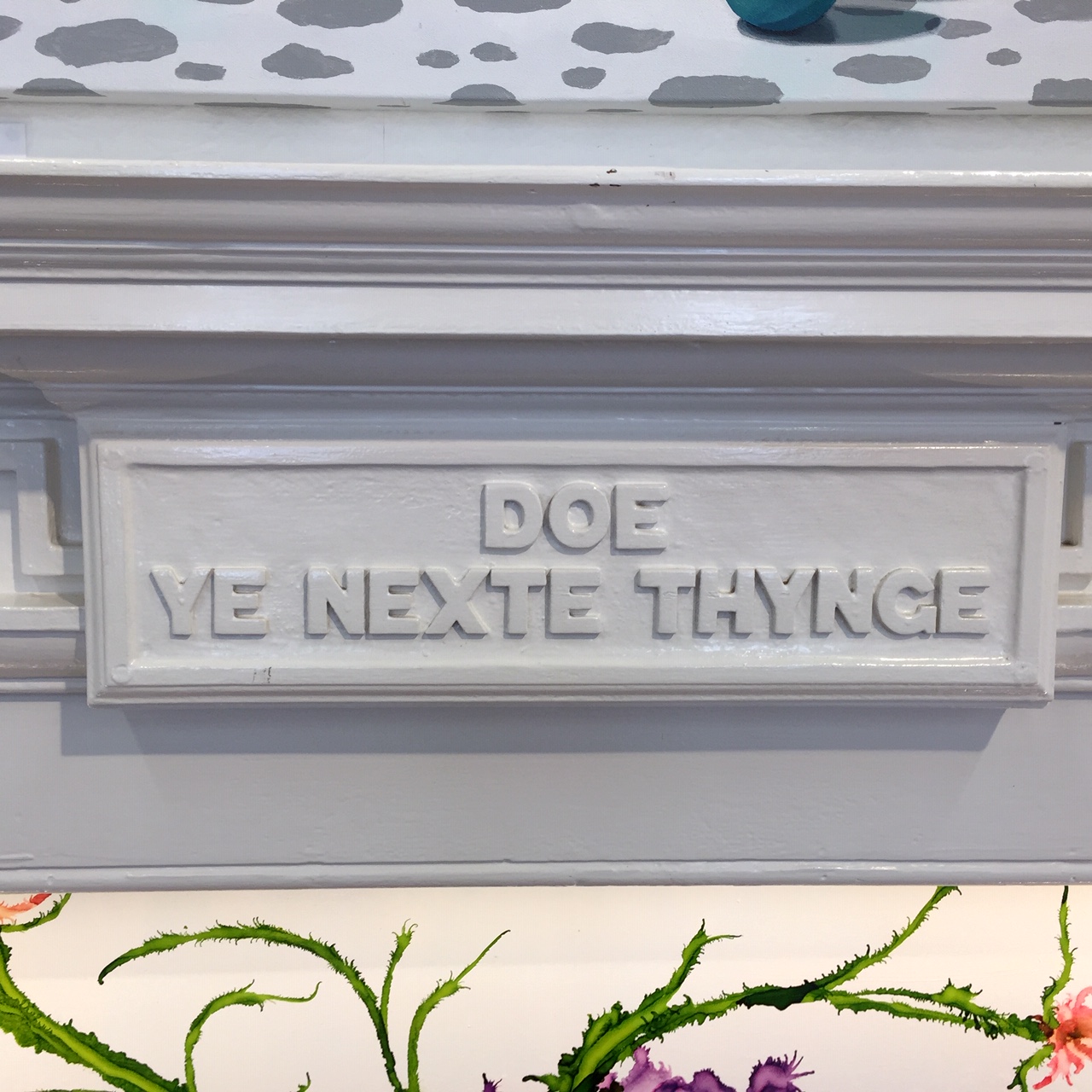 I felt compelled to investigate the origin of this inscription over the fireplace of a bedroom in the Swan Hotel, Southwold. I discovered that it was the title of a poem by Minnie E Paull, an American writer, musician and minister's wife. The poem, first published in 1897, claims the origin to be Saxon.
The phrase became a popular, inspirational motto, adopted by clubs and religious groups, including the Quakers. Opinions are divided as to whether it is intended as inspiration, encouragement or instruction to keep busy and get on with life, whatever challenges you encounter. Had I encountered it earlier, I would have used it as a watchword for Oliver, the main protagonist in my novel Another Life, when dealing with his tribulations.
I learned that Minnie E Paull set her ambitions high; they echo my own, as this quote shows:
'There is only one thing in this world that can make me happy. I want to be a great writer someday, and that is all I plan for or care about. There is not room in my heart for any other feeling, and ambition is the ruling passion in my life. I cannot imagine letting anything else take its place. Nothing else could satisfy me.'
Here is the full text of the poem:
From an old English parsonage down by the sea
There came in the twilight a message to me;
Its quaint Saxon legend, deeply engraven,
Hath, it seems to me, teaching from Heaven.
And on through the doors the quiet words ring
Like a low inspiration: "Doe ye nexte thynge."

Many a questioning, many a fear,
Many a doubt, hath its quieting here.
Moment by moment, let down from Heaven,
Time, opportunity, and guidance are given.
Fear not tomorrows, child of the King,
Thrust them with Jesus, doe ye nexte thynge.

Do it immediately, do it with prayer;
Do it reliantly, casting all care;
Do it with reverence, tracing His hand
Who placed it before thee with earnest command.
Stayed on Omnipotence, safe 'neath His wing,
Leave all results, doe ye nexte thynge

Looking for Jesus, ever serener,
Working or suffering, be thy demeanor;
In His dear presence, the rest of His calm,
The light of His countenance be thy psalm,
Strong in His faithfulness, praise and sing.
Then, as He beckons thee, doe ye nexte thynge.