Essex Book Festival 2020: Local Authors' Day 7th March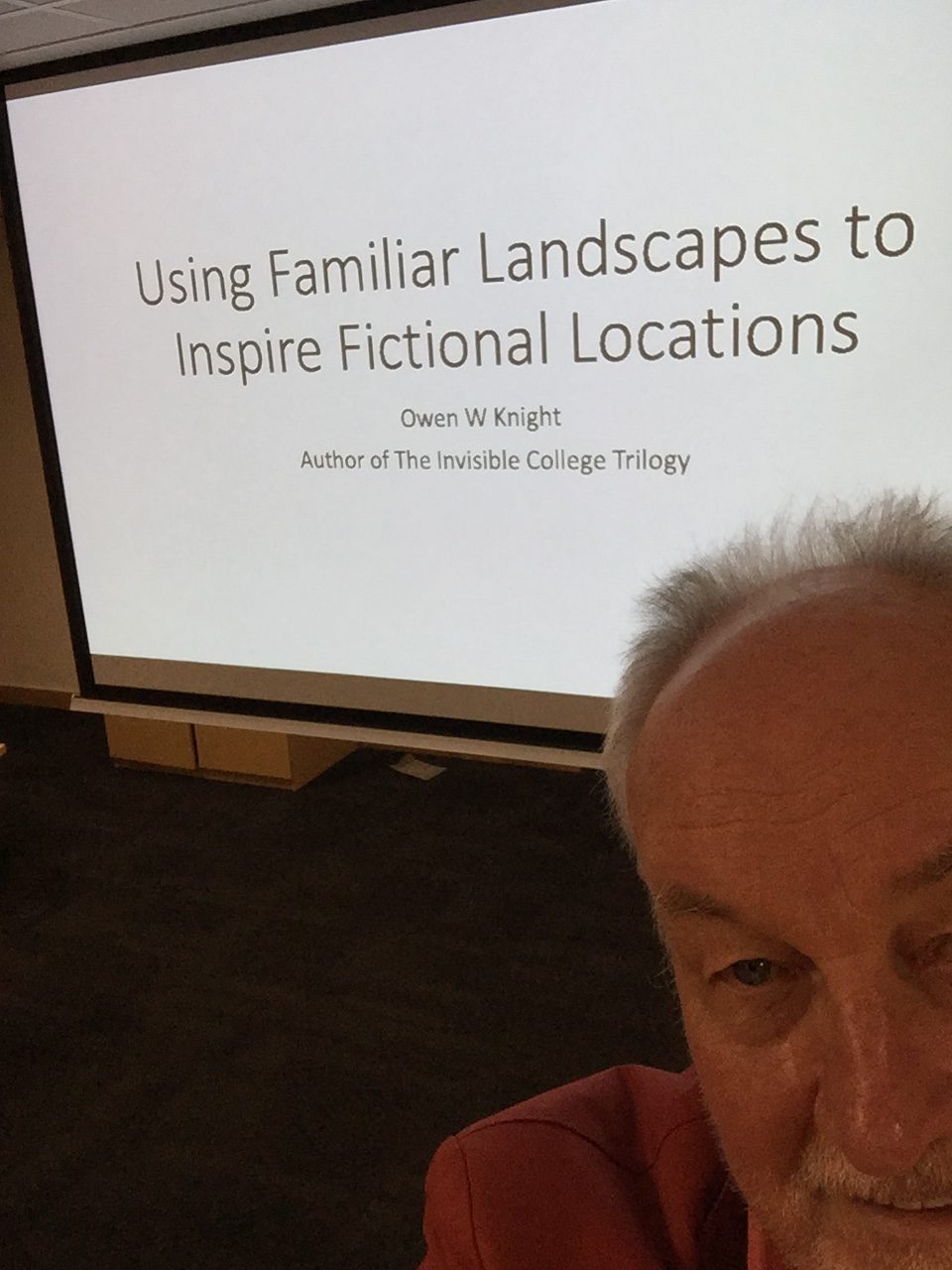 I thoroughly enjoyed facilitating my discussion session at the Local Authors' Day at Chelmsford Library, an event within the Essex Book Festival. I credit its success to the responsiveness and engagement by all of the attendees, who provided some excellent ideas for subjects and locations of novels. I offer special thanks to those who kindly bought copies of my books.
The subject of the session was 'Using Familiar Landscapes to Inspire Fictional Locations', described in the event brochure as follows:
'An author-led discussion session to show and discuss how familiar features in the Essex countryside can be used as the inspiration for creating new and imagined landscapes in fiction writing. Local author Owen W Knight will illustrate, using maps, photographs and readings, how the geography, history and folklore of the Chelmer and Blackwater Navigation and its surroundings became the basis of a hidden, dystopian world. Attendees will be encouraged to participate and to share their ideas and writing experiences.'
The day was well organised and attended, with a full programme of events.