Bristol at Night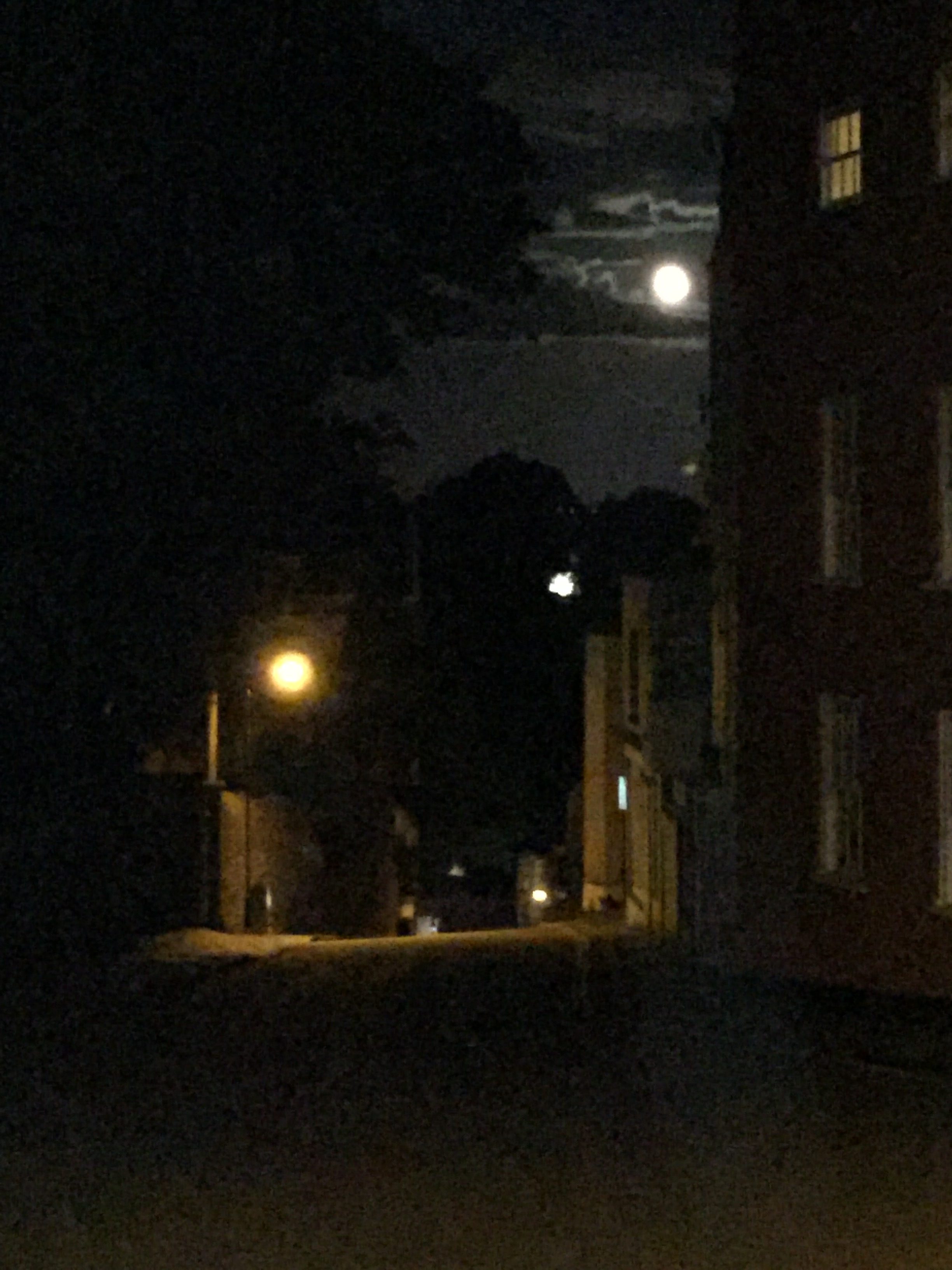 Sometimes you take a photograph that turns out not quite as intended, yet offers unexpected pleasures. When I recently visited my daughter and her husband in Bristol, we went out to dinner in Clifton. It was a warm, dry evening, so we decided to walk home, following a route that went down Constitution Hill. I am glad it was a descent as the incline, particularly after an excellent evening out, would have been quite demanding.
The moon was clear and close to full. I thought the view down the hill looked attractive and decided to take a photograph on my phone. Because of the low light level, it was difficult to focus on a subject, other than the light sources, and still capture enough detail of the scene.
The result was this hazy image, which is nevertheless atmospheric, creating an air of mystery. In a way it reminds me of the black and white low-light nightime images of Paris captured by Doisneau and Brassai, or an illustration from a Marcel Aymé story. The lack of definition leads the viewer to fill in the gaps and create their own story.
I don't pretend that it is a great technical photograph, but I find the image quite haunting.