Classic Car Meeting: Little Baddow April 2017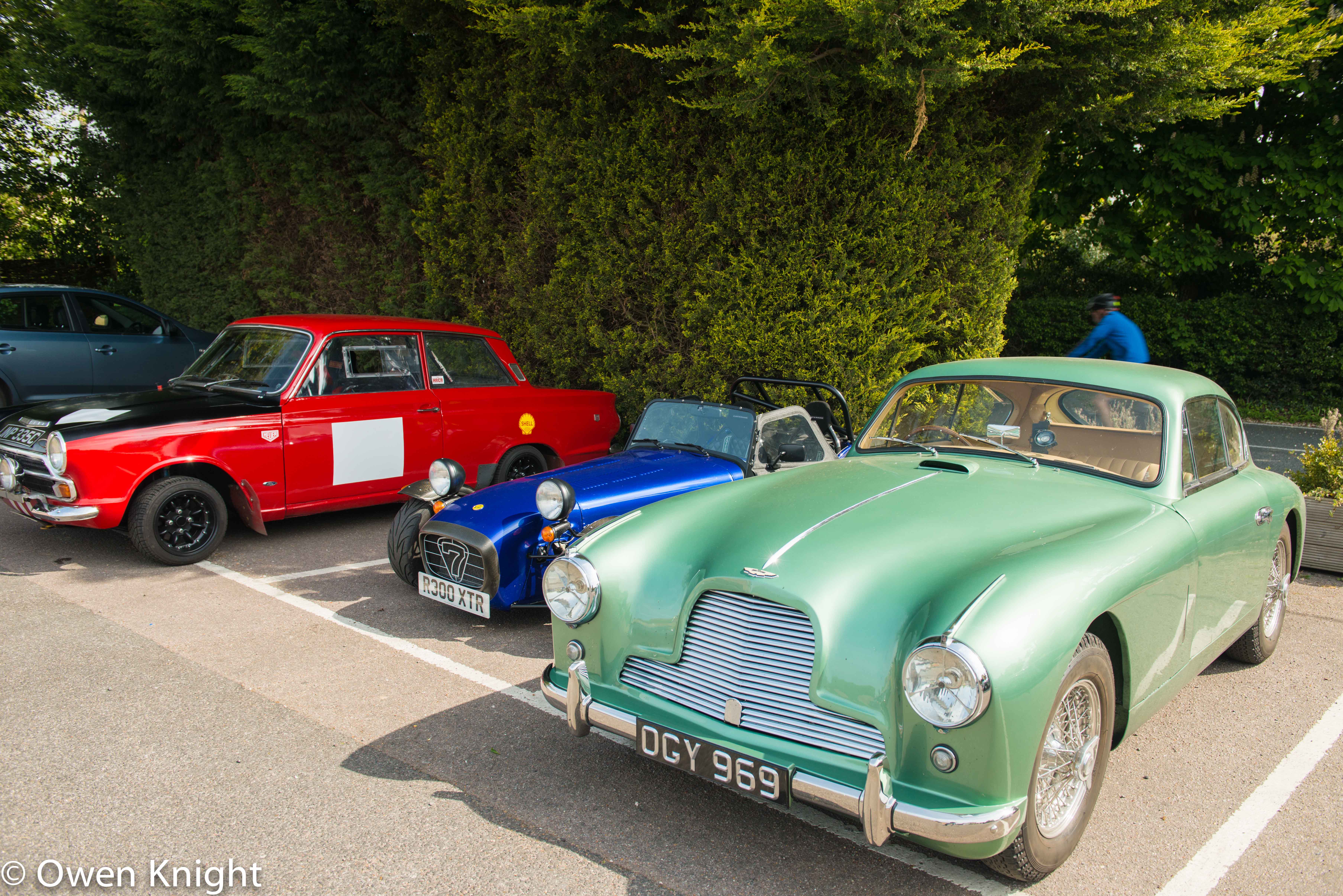 I haven't the slightest interest in cars, regarding them simply as a means of travel when walking is impractical. I do, nevertheless, get pleasure from the aesthetics of attractive design, hence this post.
I was on my way to the woods to photograph the wild flowers featured in a previous post when by chance I passed this group of cars and their owners in the local pub car park. I was surprised how interesting these (mainly) men found it to examine under the bonnets of the vehicles when presumably the engines worked well enough to drive them there.
It is because I am lacking in this male gene mutation that I will restrict the rest of this post to photographs, in the hope that others will enjoy. I have to admit that, of the well-known marques featured, of which even I had heard, the Bentley was particularly attractive, which is why it features in several photos.