Rick's Café, Casablanca: You Must Remember This…
One of the highlights of my visit to Casablanca in 2016 was a visit to Rick's Café, a recreation of the bar made famous by Humphrey Bogart and Ingrid Bergman in the 1942 film, Casablanca.
Recreation is an accurate word: the film was made almost entirely in a Hollywood lot and the actual bar the film was based on was located in Tangier. It is, nevertheless, more fun to believe you are experiencing the real thing, right from the moment when you walk in and approach the bar to be greeted by the welcoming staff.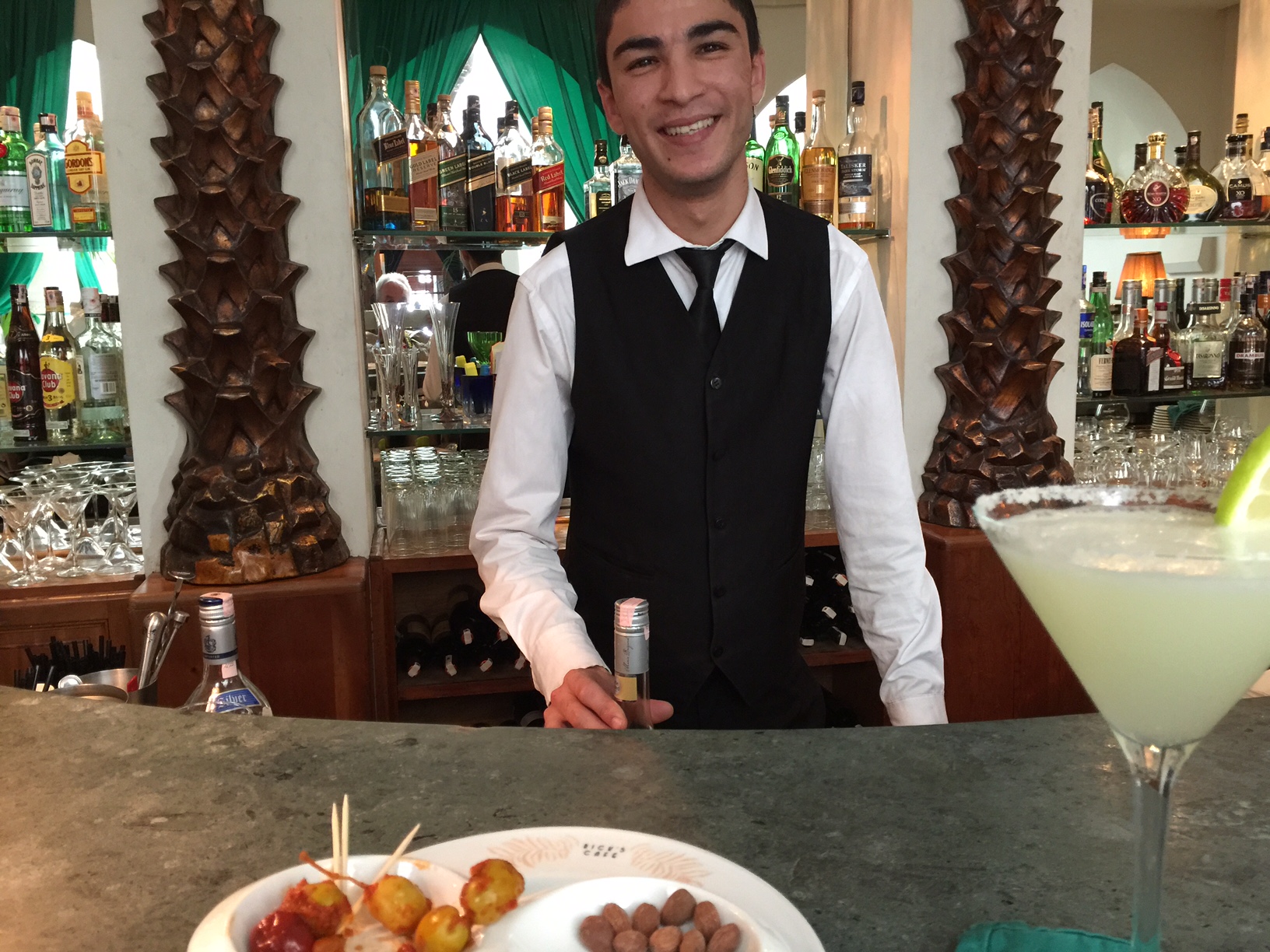 The ground floor restaurant area was quite full when I visited. It seemed impolite to photograph diners during their meal, but the first floor dining area was empty.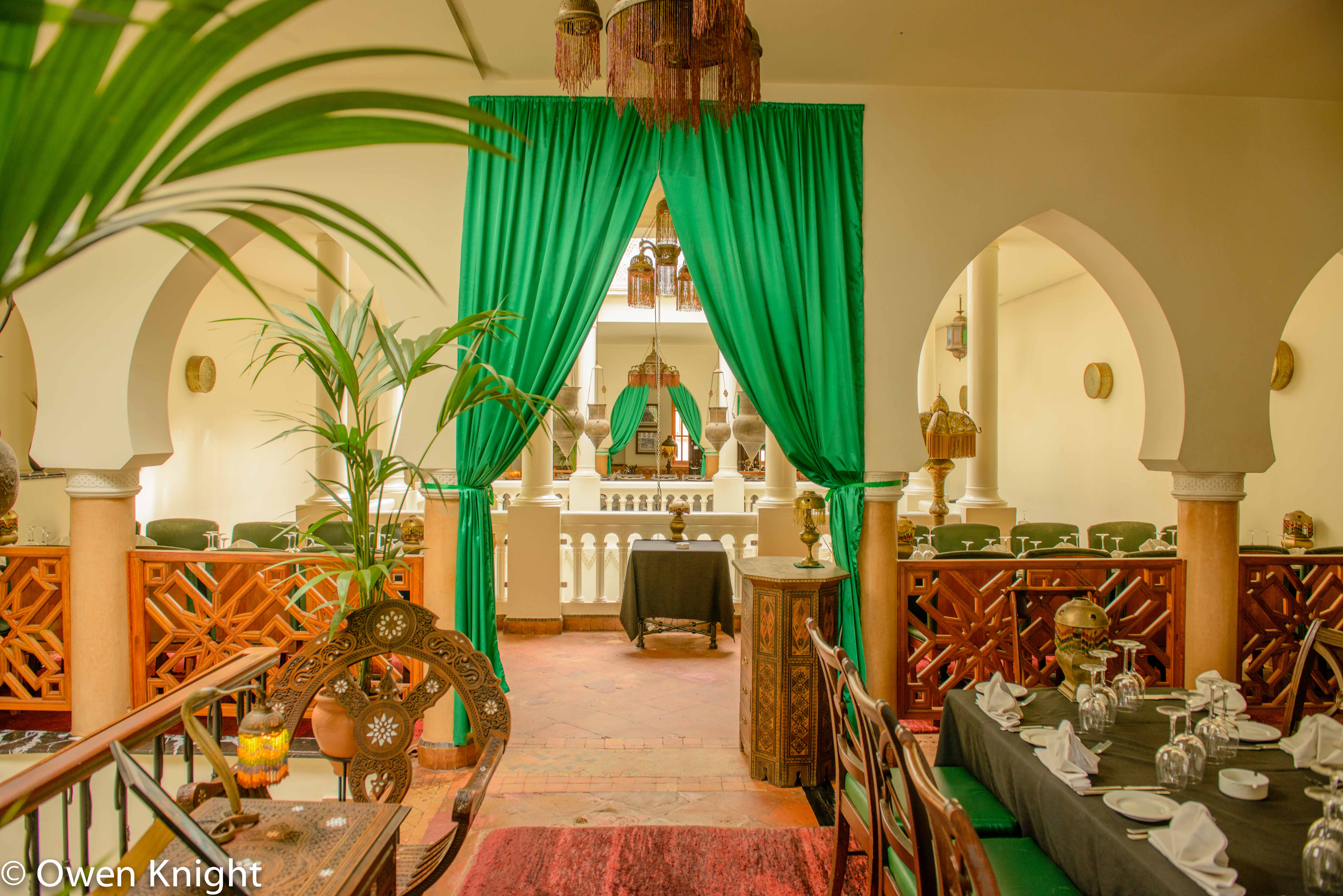 The upstairs area is lighter and surrounds the internal courtyard, decorated with traditional lamps.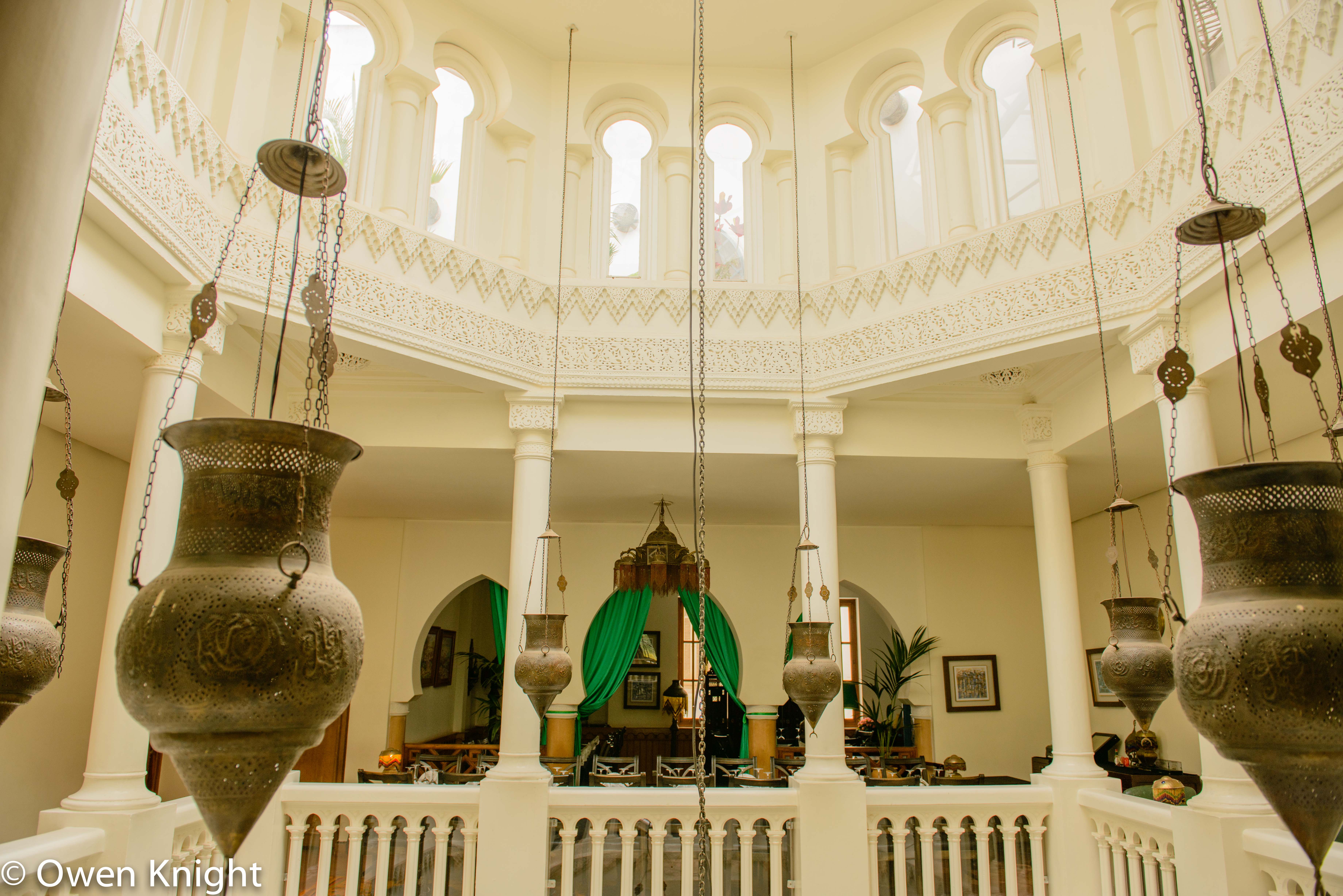 For those who wish to prolong the cinema experience, a room is set aside where the film shows on a continuous loop.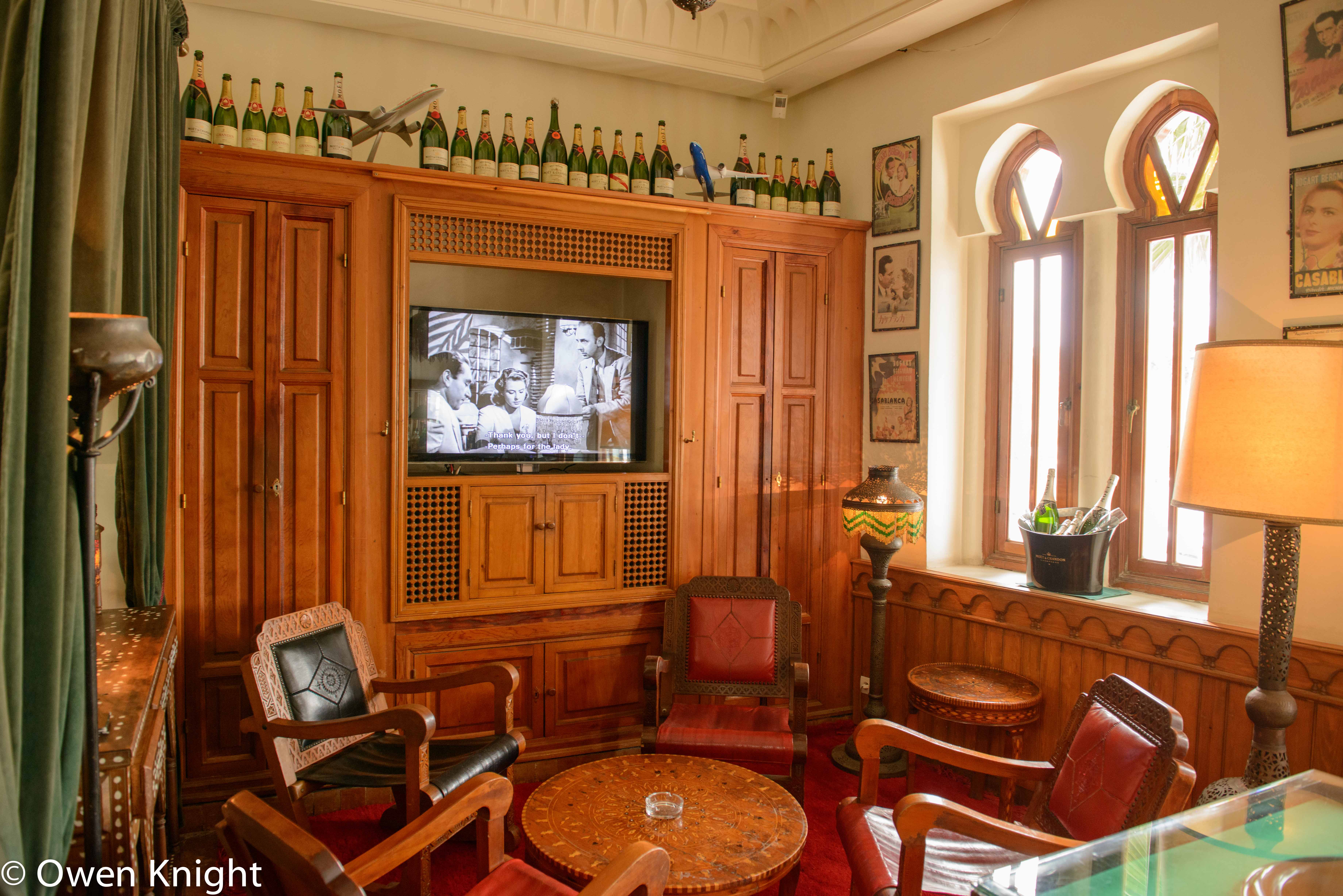 According to its website and Wikipedia entry,  Rick's Café Casablanca was developed by Kathy Kriger, a former American diplomat in Morocco. Opened March 1, 2004 the restaurant is housed in a traditional Moroccan grand mansion (Riad) with a central courtyard, built in 1930. The restaurant's piano bar is filled with architectural and decorative details reminiscent of the film: curved arches, a sculpted bar, balconies, balustrades as well as beaded and stencilled brass lighting and plants that cast luminous shadows on white walls. There is an authentic 1930's Pleyel piano and As Time Goes By is a common request to the in-house pianist.
In addition to the faithful rendering of the decoration in the film, Rick's Café today is full of tile and wood work representing Morocco's craft industry. Fireplaces are of carved marble or painted tadelakt with intricate zellige tile patterns accenting the fireplaces and the risers of the central stairway. Tadelakt in muted colors cover walls throughout the restaurant, and the floors are set in hand made terra cotta tile.
All the better to enjoy another Margharita!