The Invisible College Trilogy: On Sale in Foyles, Chelmsford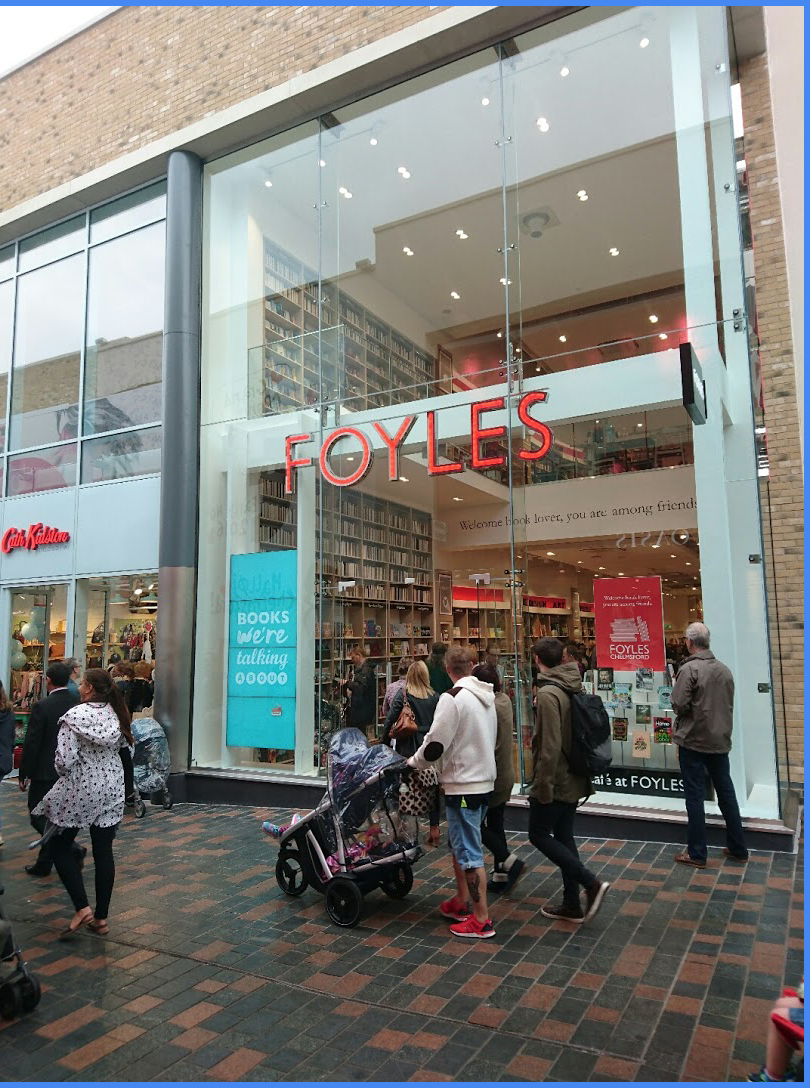 Just before Christmas, Mark, the manager of Foyles Chelmsford branch kindly agreed to stock a few copies of my trilogy 'to see how it goes'. I popped into the shop today (6th January 2017) to introduce myself and to see if they were on display.
I was delighted to discover that book one, 'They Do Things Differently Here' was awaiting re-stocking and that books two and three are sitting in good company, although one of the downsides of alphabetic author name filing is that your books can be located on the bottom shelf.
I was nevertheless very happy that Mark spent twenty minutes discussing bookselling and marketing with me and passed on some useful advice. He also hinted at some potential opportunities, more of which when they come to fruition.
I have found to date that booksellers, whether high street chains or independents, are dedicated to their trade and are very willing to spend time to advise and assist authors.