The Invisible College: Article in Local Magazine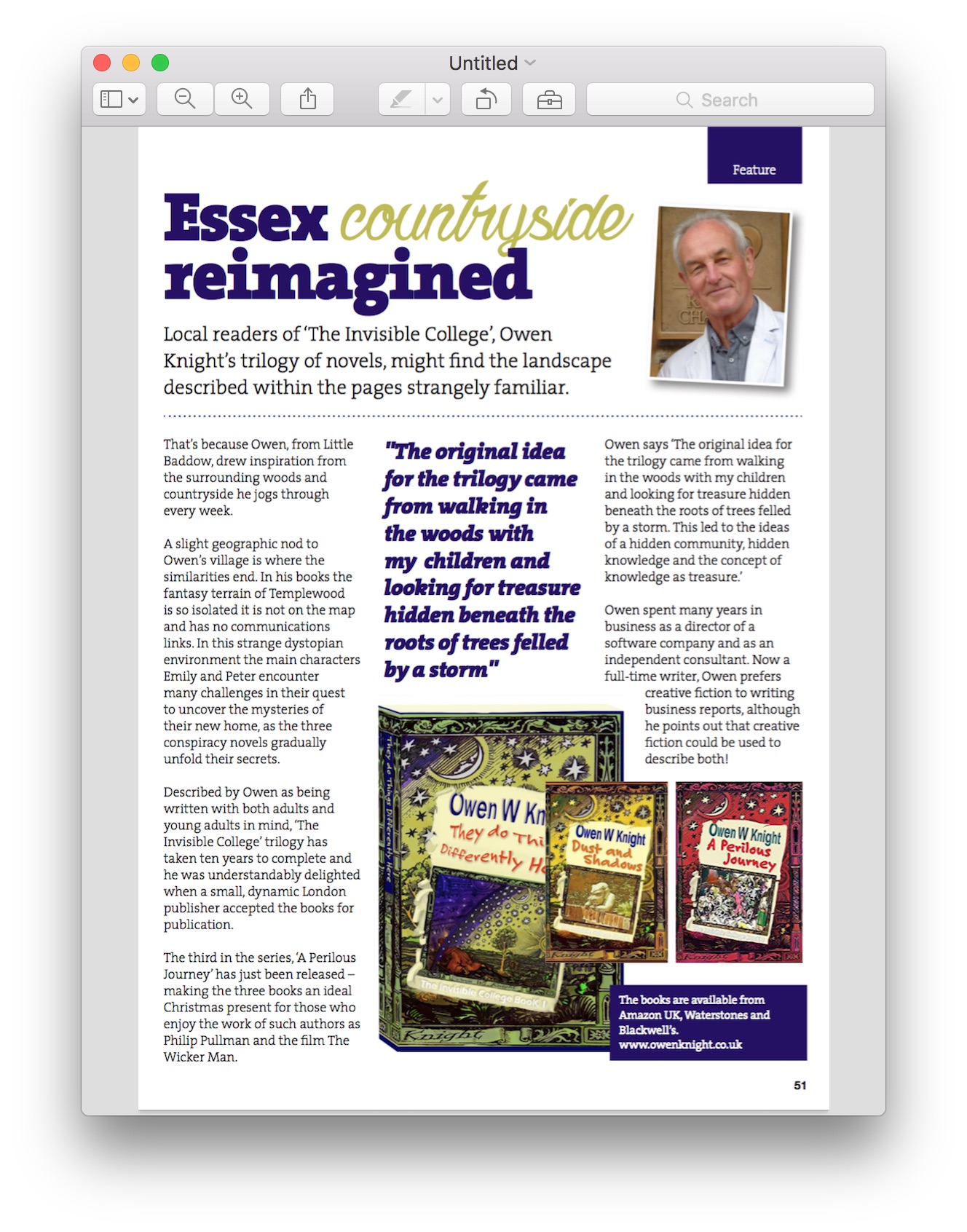 I am very pleased with this article, due to be published in a local magazine in November 2016.
I am finding that local magazines, distributed free to local homes, are a good source of publicity. Following publication of one article I was approached by a local group who asked me to give a talk.
I now have this article due to be published next month with which I am very pleased. I am sharing it to illustrate that, if you approach the glossier publications they are capable of producing a quality product, which people look at and often keep until the next issue appears.