A Walk on the Shore in Dili, Timor Leste

I last visited Dili, the capital of Timor Leste in 2011, at a time when the streets were still patrolled by UN vehicles. Returning in September 2016, there were many changes to be seen, including more traffic, mainly lorries using the port and 4x4s, which the locals use to navigate the surrounding mountains.
Dili remains, nevertheless, a relatively unspoilt place and is an attractive and safe place, well worth a visit.
I was staying at the western end of Dili and decided to walk eastwards to the statue of Cristo Rei, a copy of Rio de Janeiro's Christ the Redeemer. The temperature that day was approaching 35C and although suitably dressed and hatted, and despite stopping every two kilometres for water, orange juice or the occasional beer, it was an exhausting, but rewarding experience.
Several boats were fishing quite close to the shore, casting their nets in a semicircle before closing in. Children were only too keen to assist the fisherman to land their catch and sort it.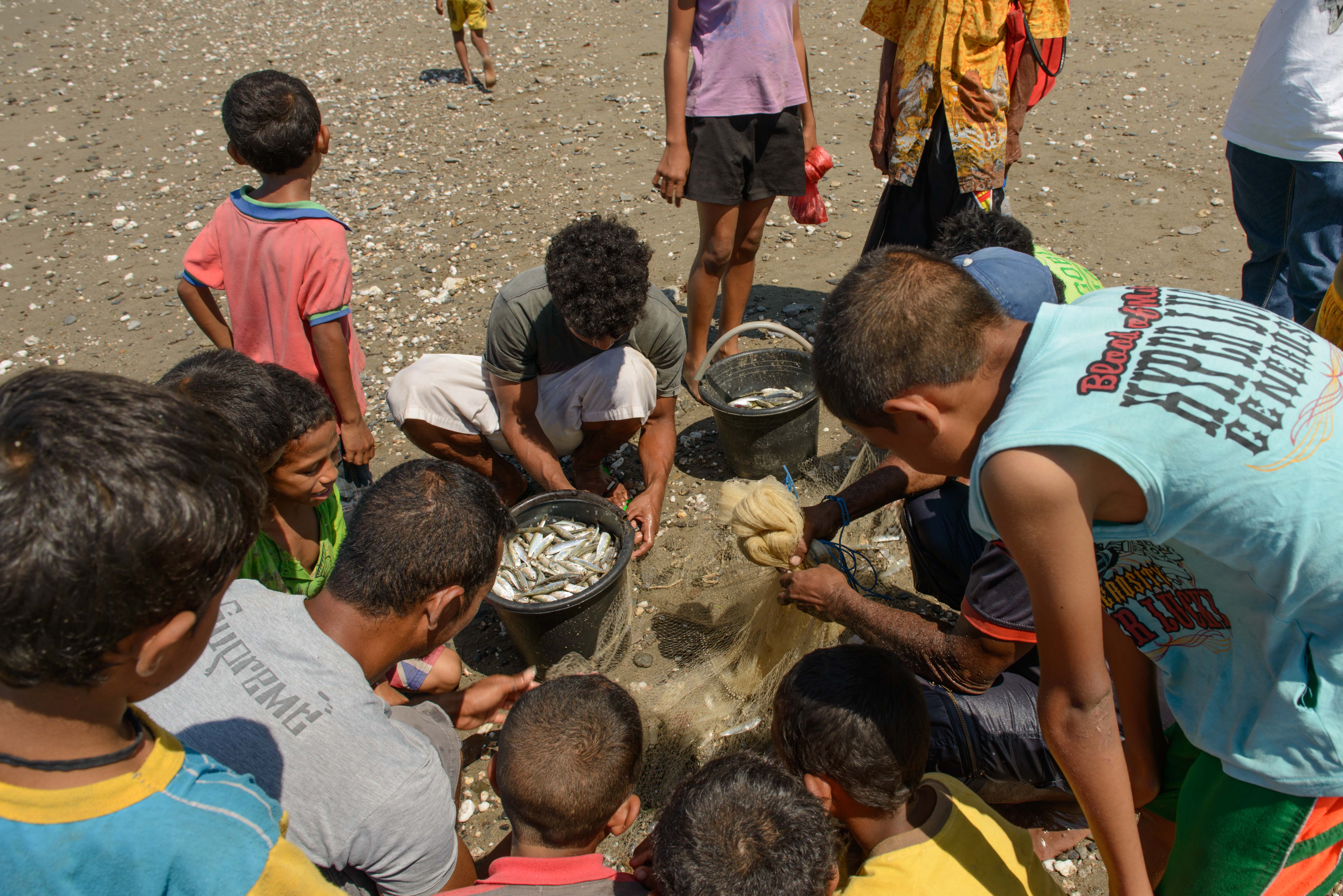 It was surprising how many fish were to be caught so close to the shore, in daylight. The catch was destined for the many simple but alluring beachside restaurants where not only fish, but chicken, and other seafood was on offer at bargain prices.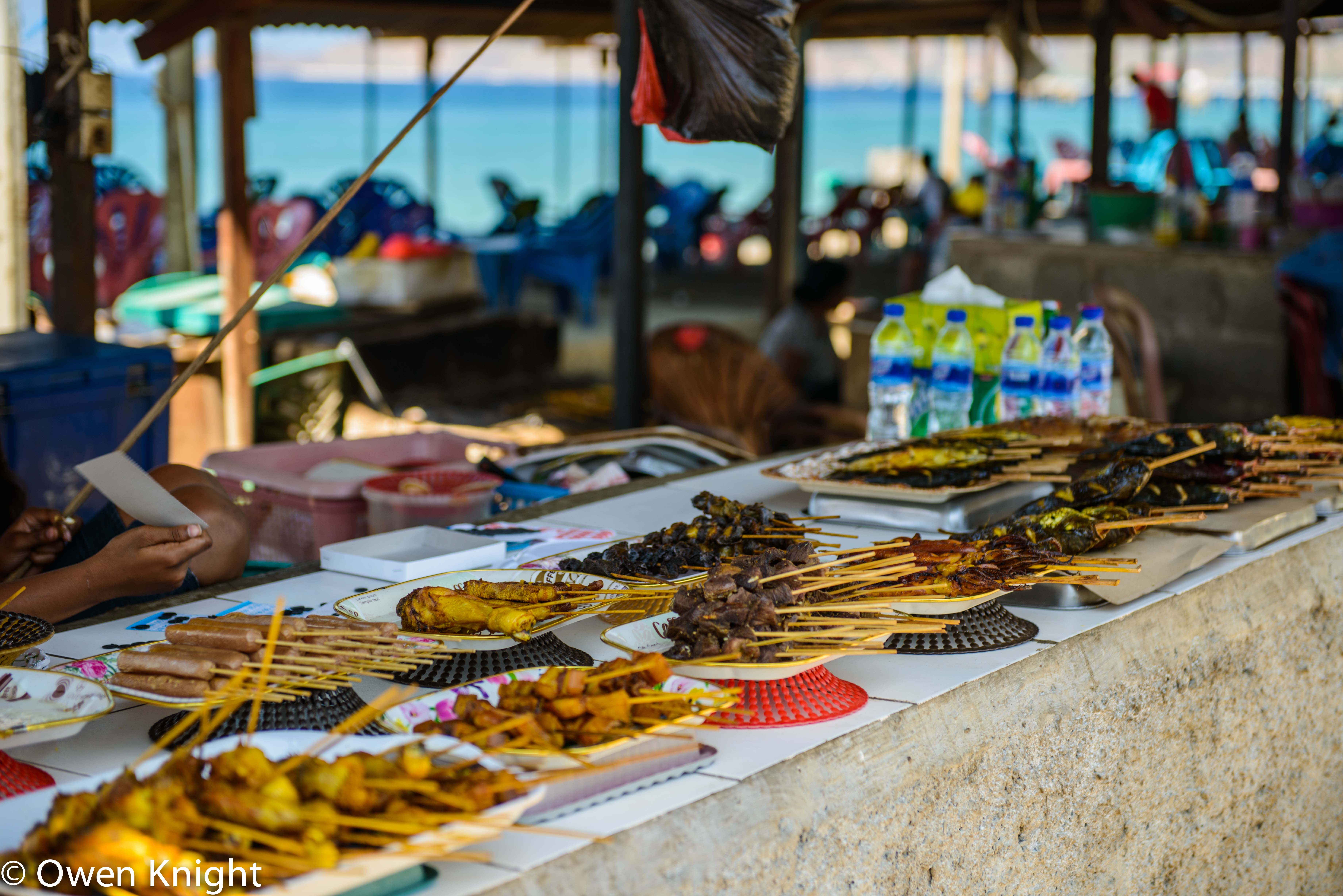 Just along the road there were a few cafes, one of which had an impressive satellite dish and was home to one of the colourful local buses.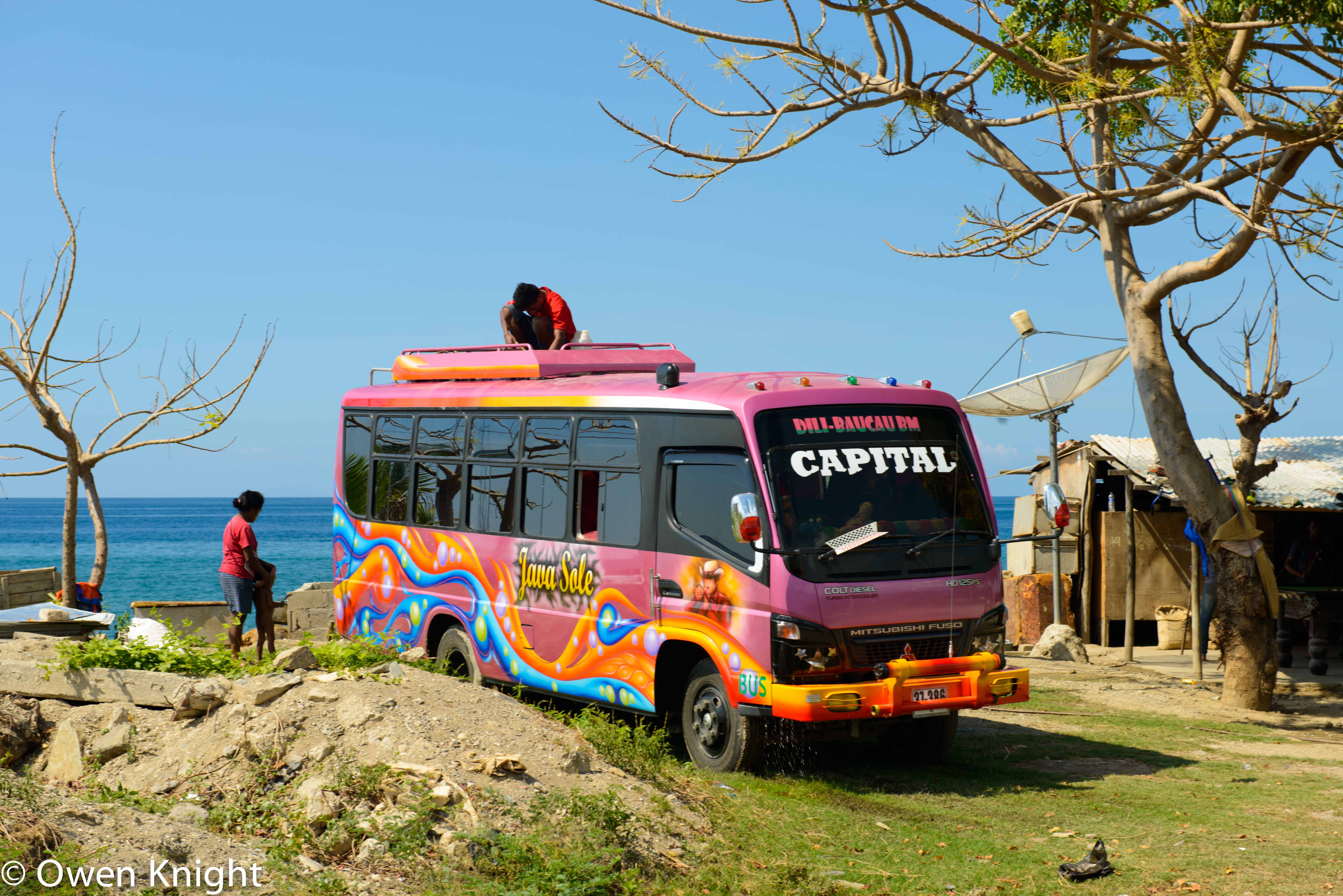 I walked on towards the centre of Dili, where this brightly painted lighthouse from which a distant view of Cristo Rei appeared much closer than it turned out to be.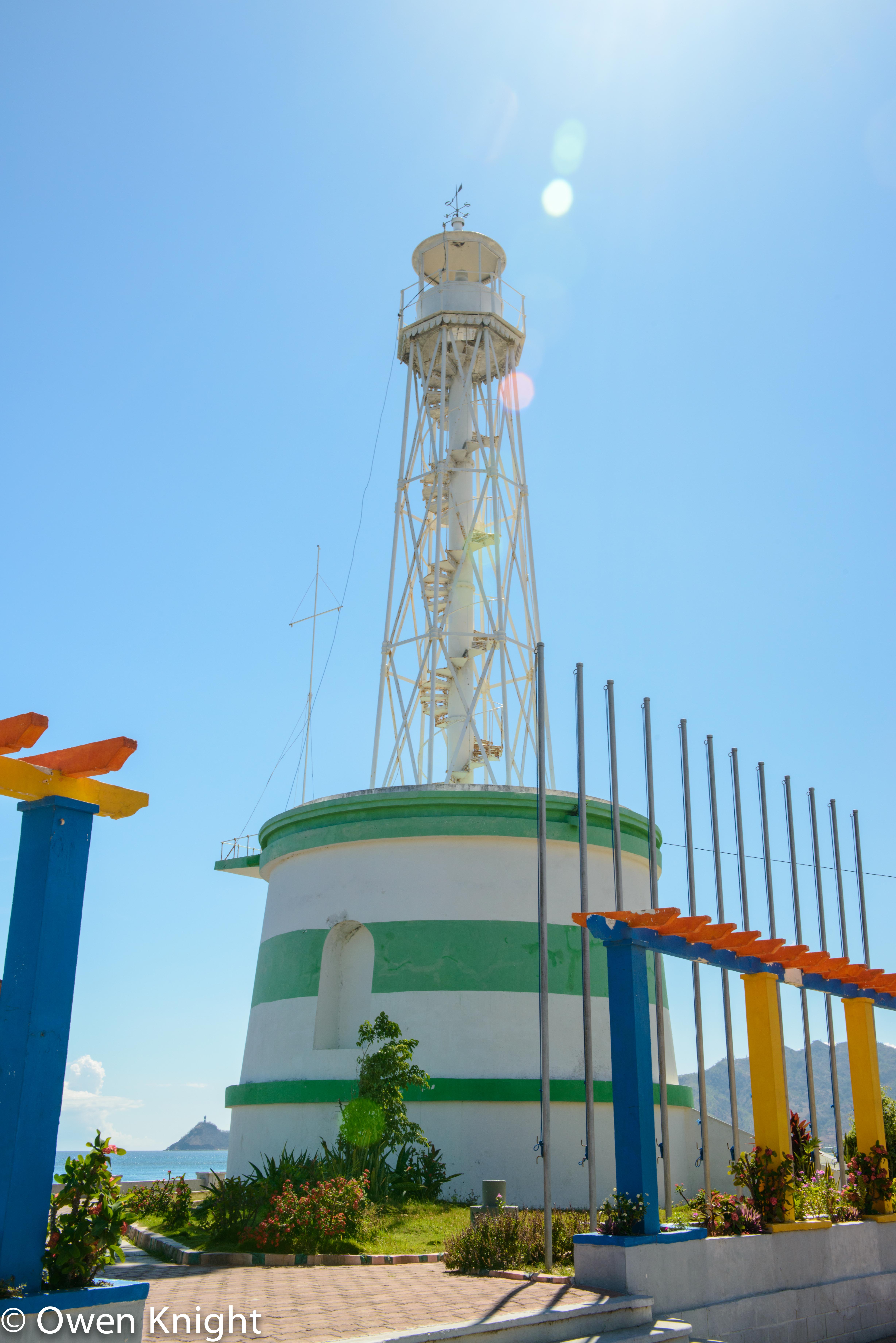 And then on towards the port, which is adjacent to the centre of the town. Each day several ships were to be seen queuing to enter.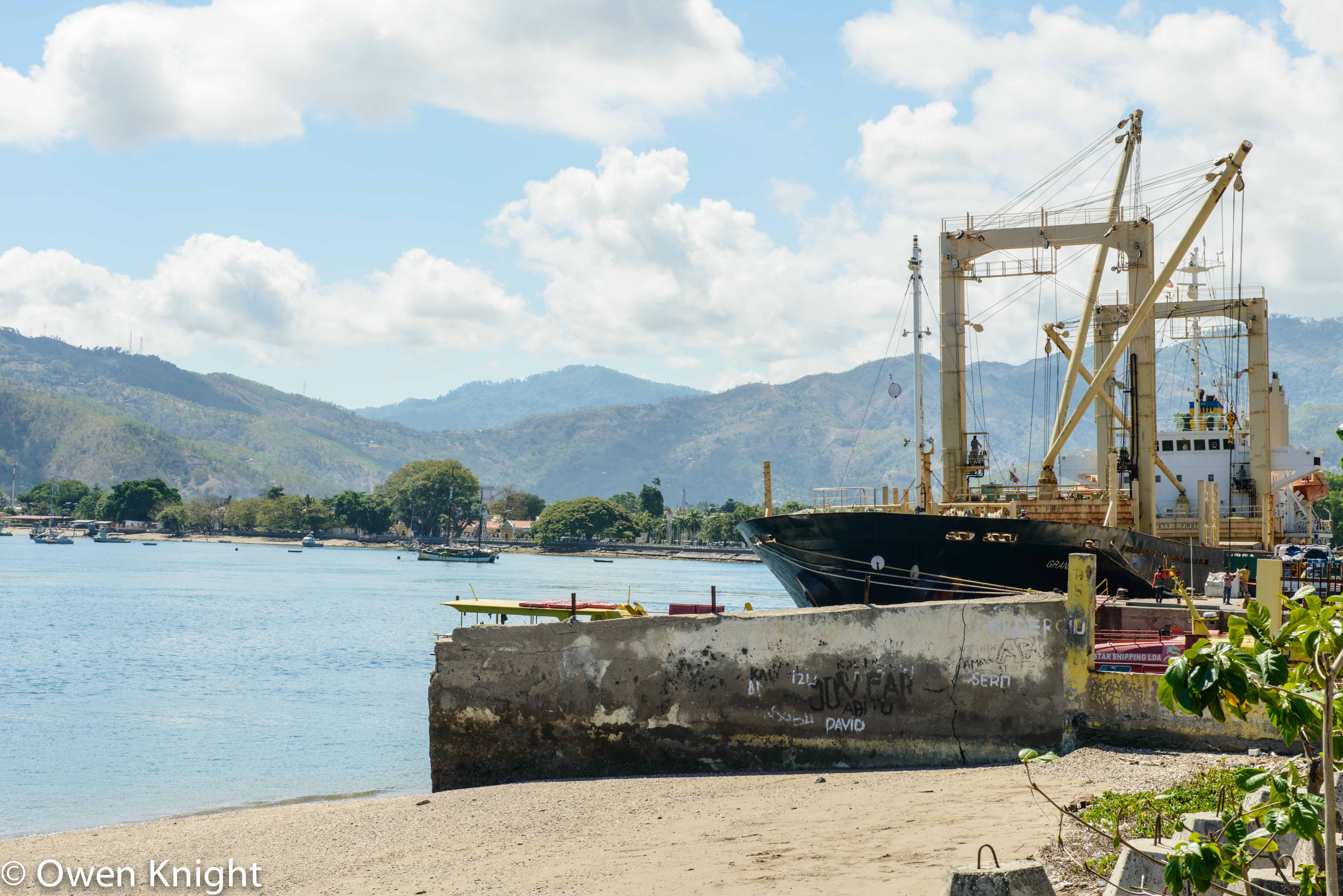 It was 21st September, which I had not realised was the International Day of Peace. These university students, marching joyfully along the coast road, were delighted to be photographed.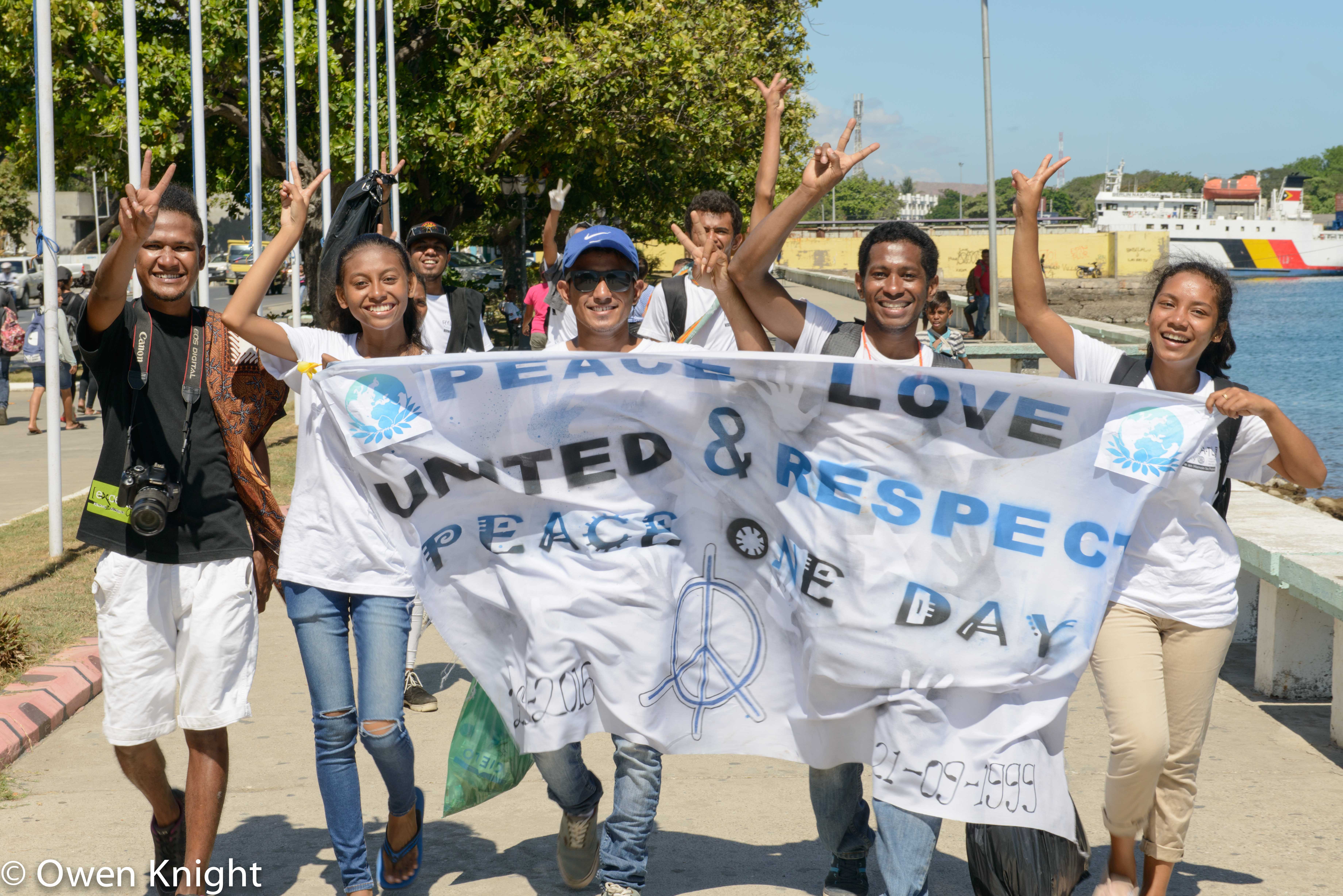 All along the shore, colourful boats of various shapes and sizes add to the view, with the mountainous Atauro Island as a backdrop.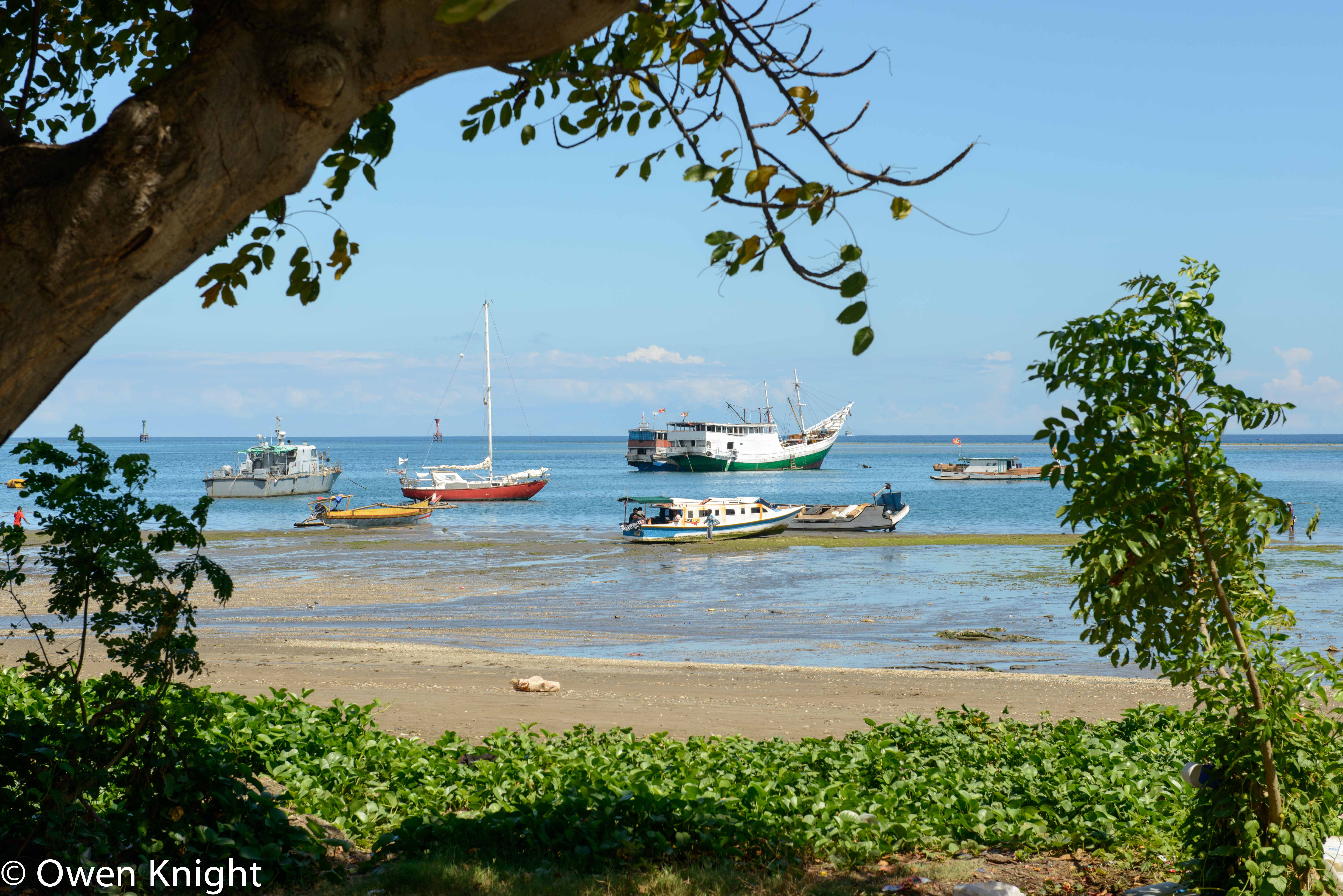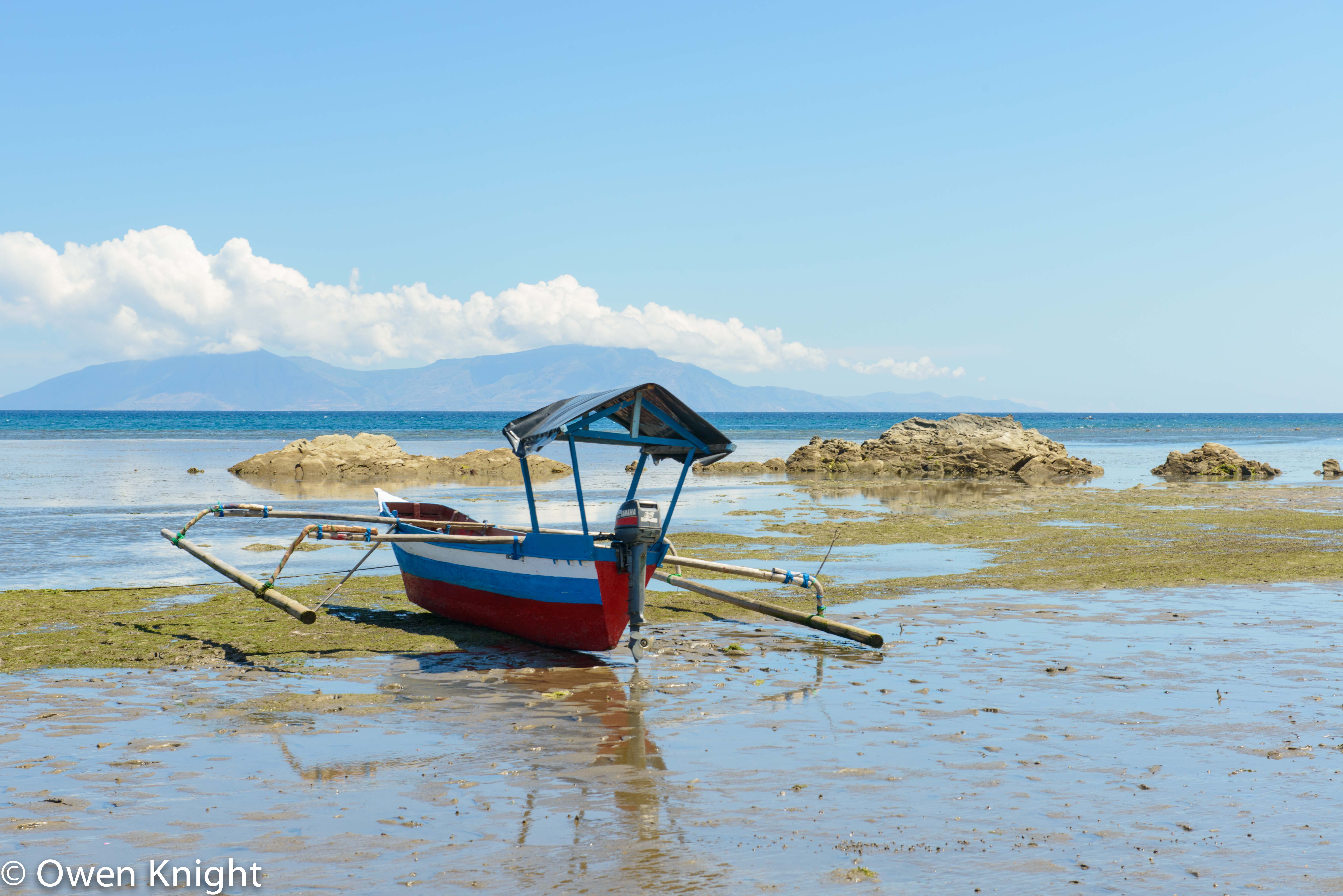 There are many places to buy food, including this splendid vegetable market with its carefully arranged displays of fruit and vegetables.


Local fisherman sell their catches directly from their boats or from simple stalls. A family member is usually seen fanning away flies from the fresh fish. The choice of shirt of the man at the left of the photo seems a little ironic.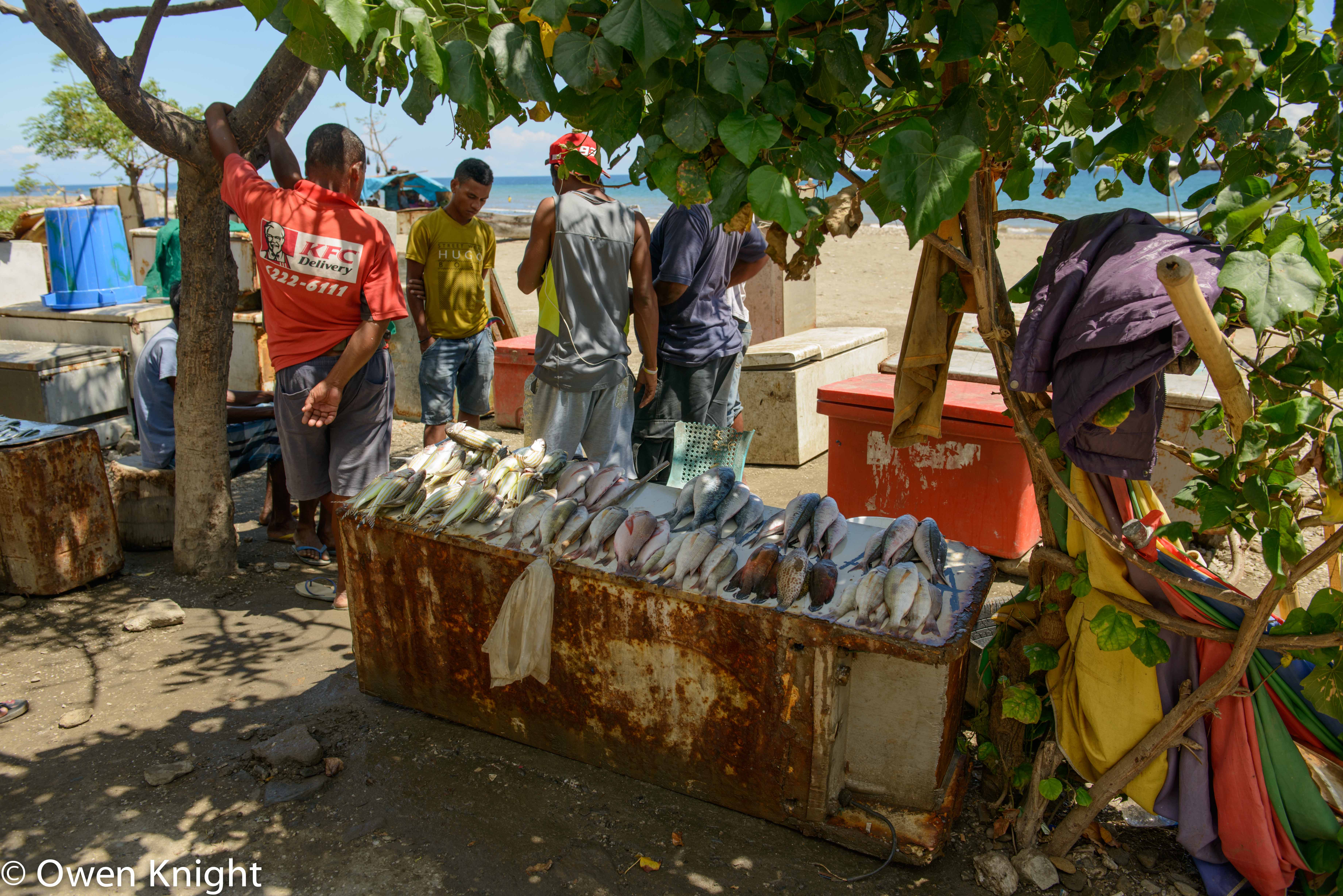 There are so many attractive views that it was difficult to decide which photos to include, in particular of the boats.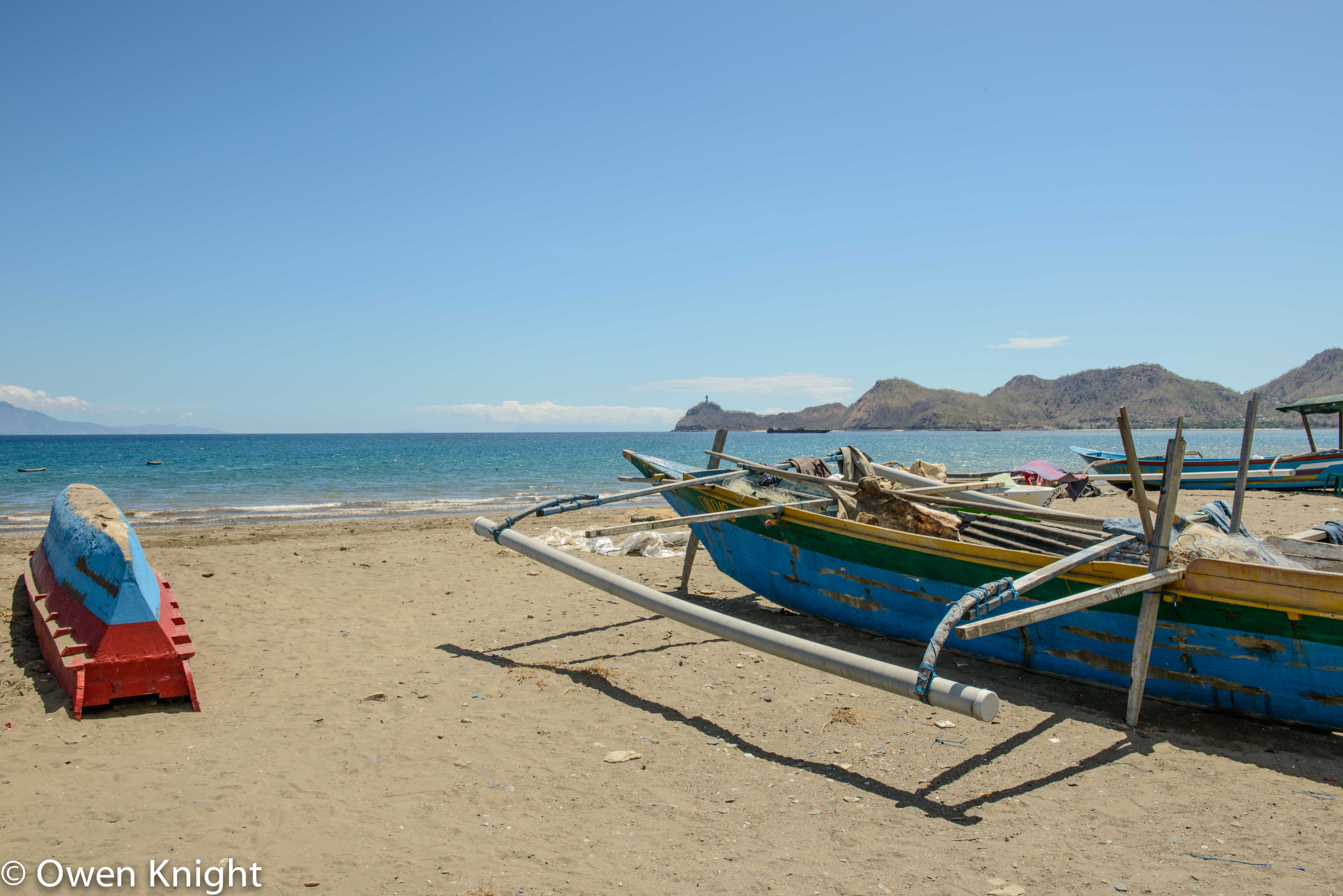 On the opposite side of the road to the shore the simple shop buildings were also interesting, selling everything from food and drink to firewood and motor cycle fuel.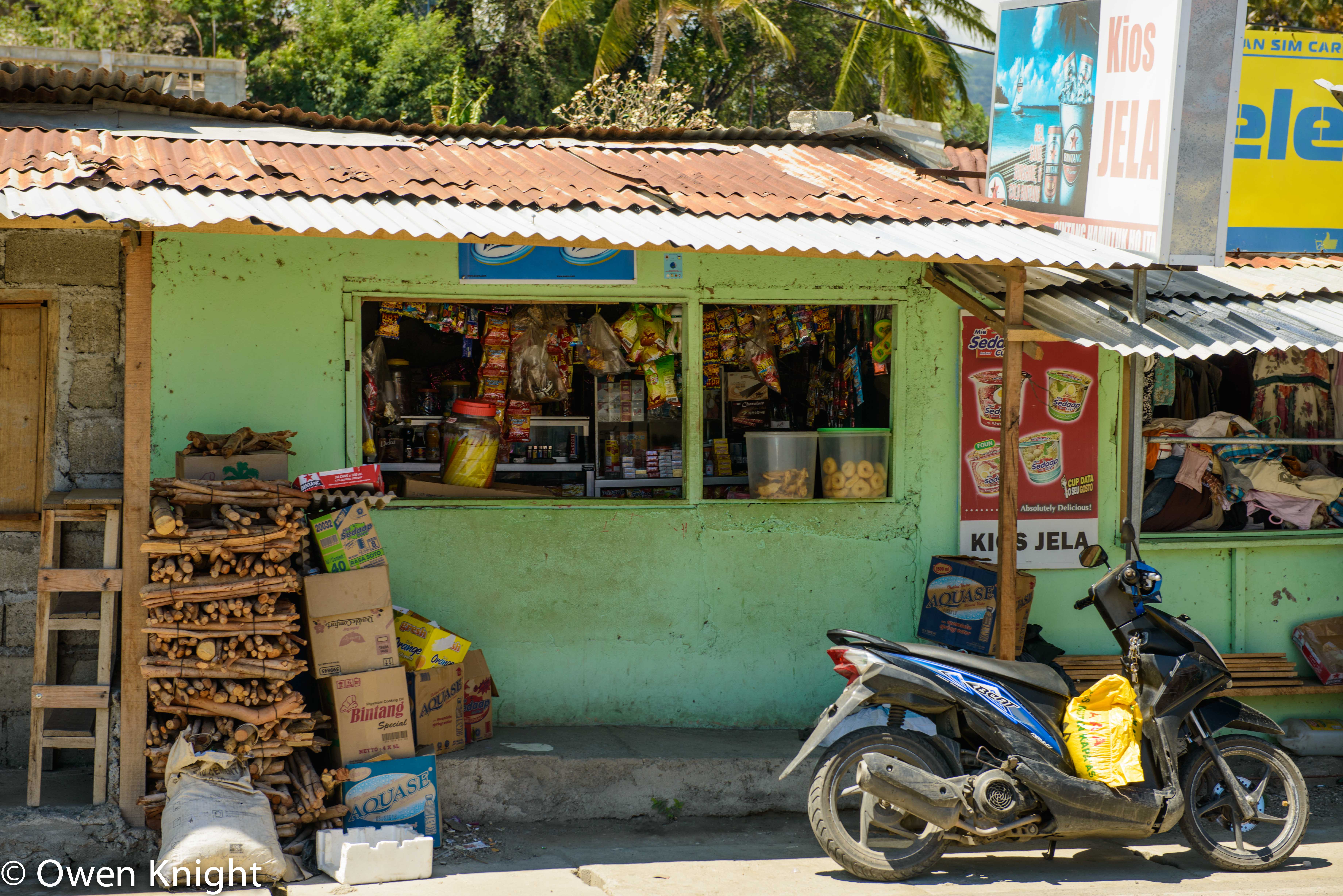 Back on the beach, someone had been gathering and sorting stones of different kinds, storing them in sacks ready to be collected. You can only imagine how poor they must be to be earning a living in this way.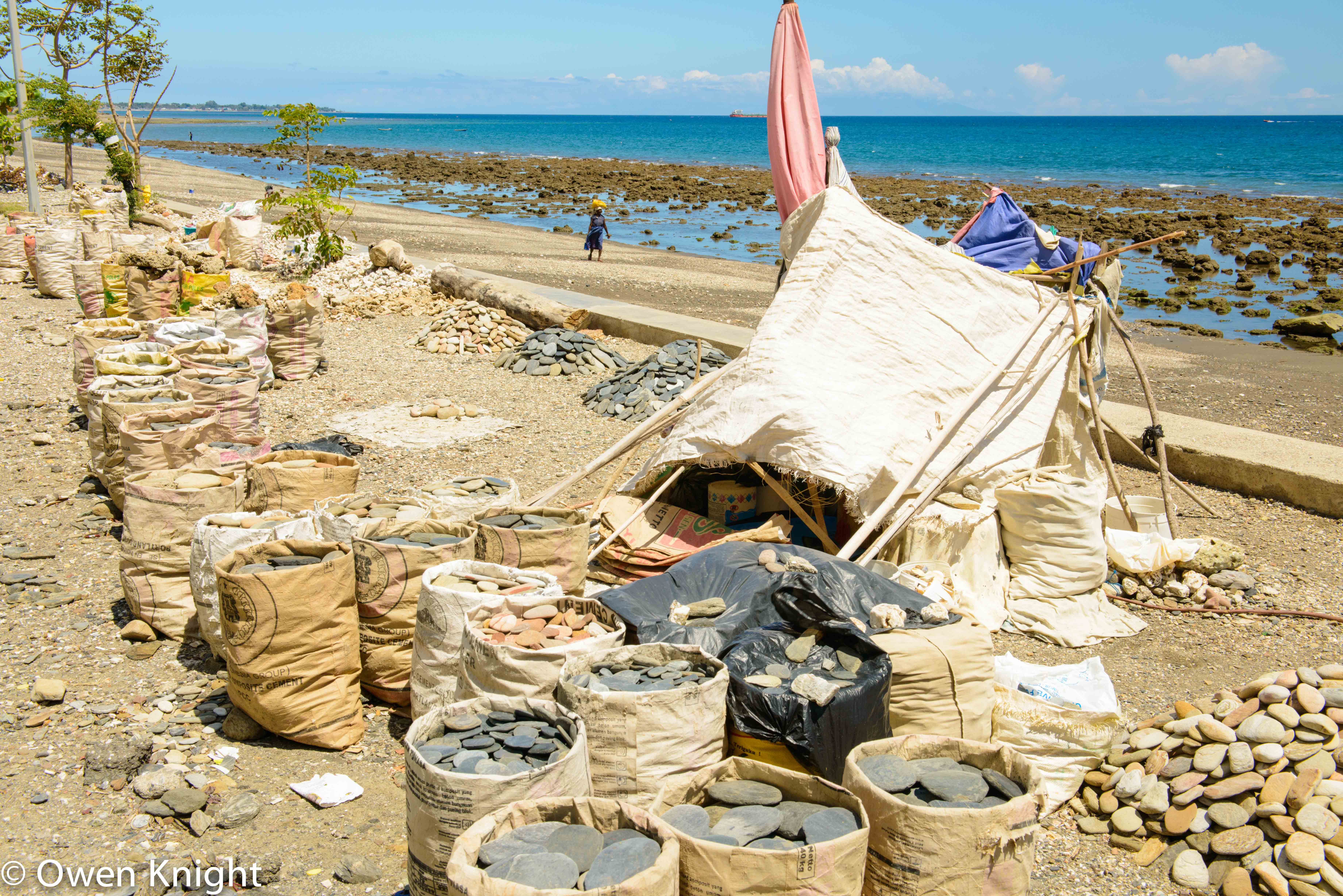 As you travel further eastwards towards Areia Branca, there are some simple hotels and a variety of restaurants. This one has a splendid view towards Atauro Island.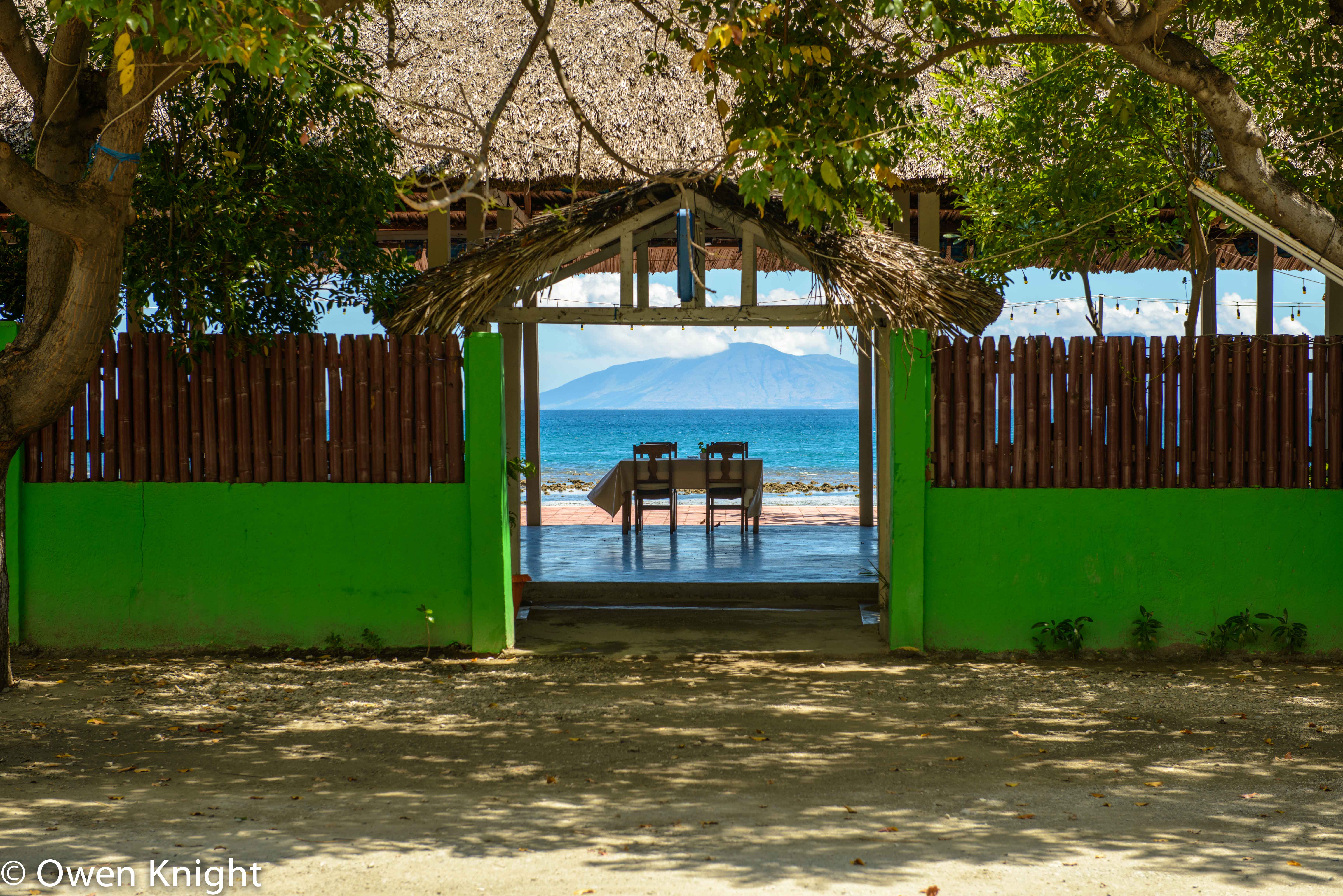 All along this part of the beach, people live in simple houses with corrugated iron roofs, keeping pigs, goats and, in this case a hen, which seems happy to perch in a tree.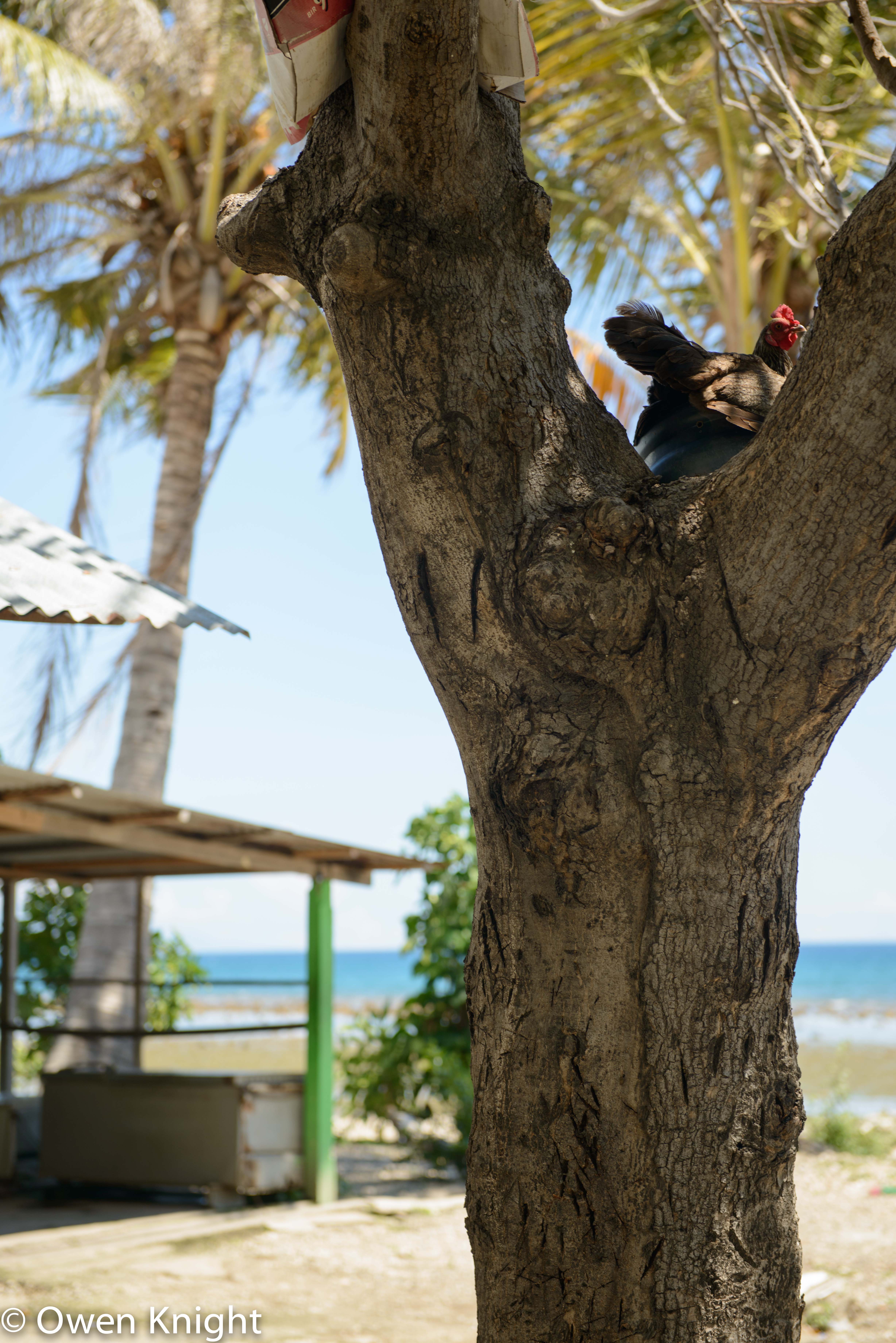 On my last visit and, I understand, until quite recently, there were signs along the beach warning of salt water crocodiles. These signs have now been removed, I am told, as they were regarded as off-putting to tourists.
It was good to see evidence of an increased awareness of ecological issues, with several of these signs along the shore asking people to respect turtles and their eggs.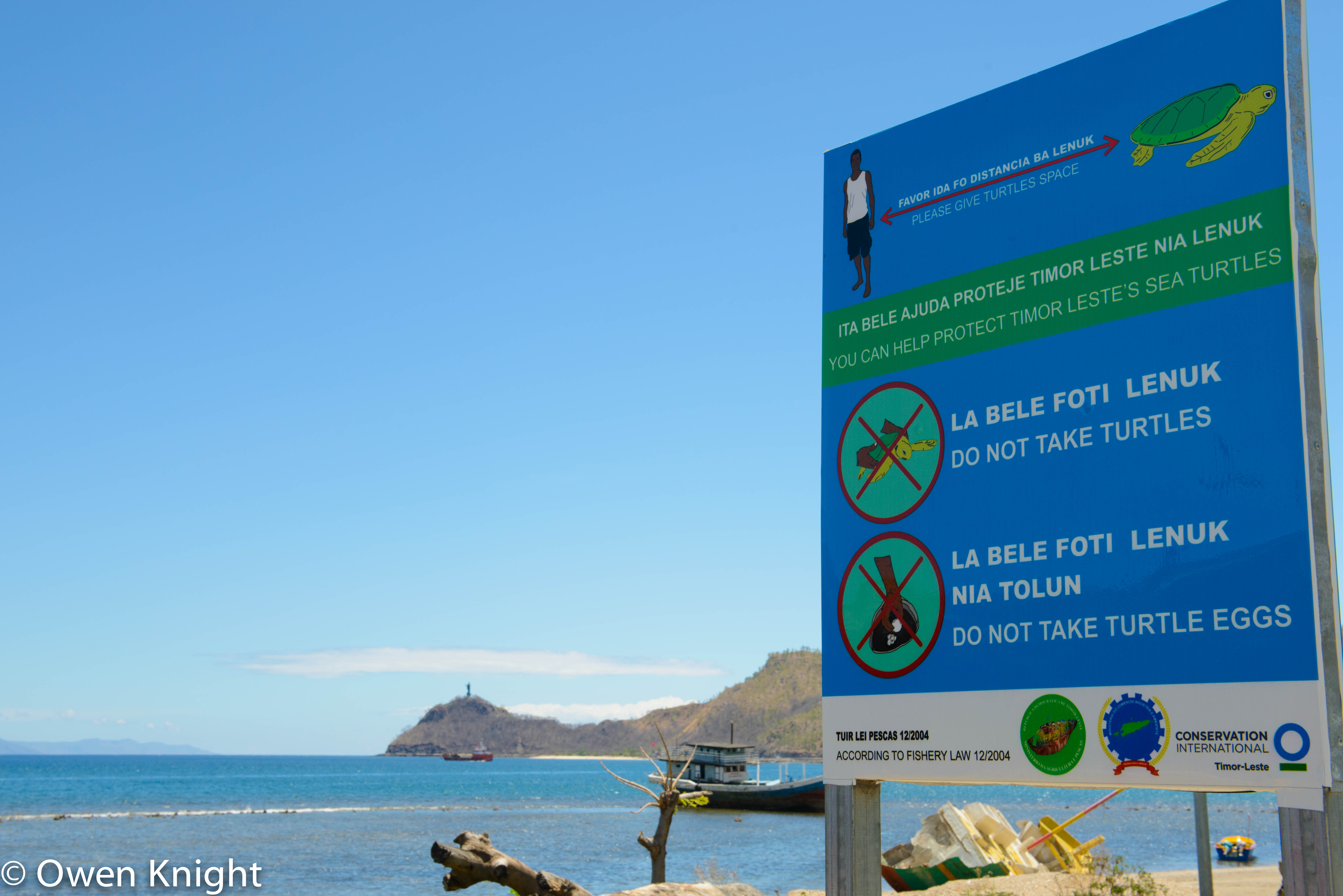 This little boy seemed absorbed in his game, obvious to all around him.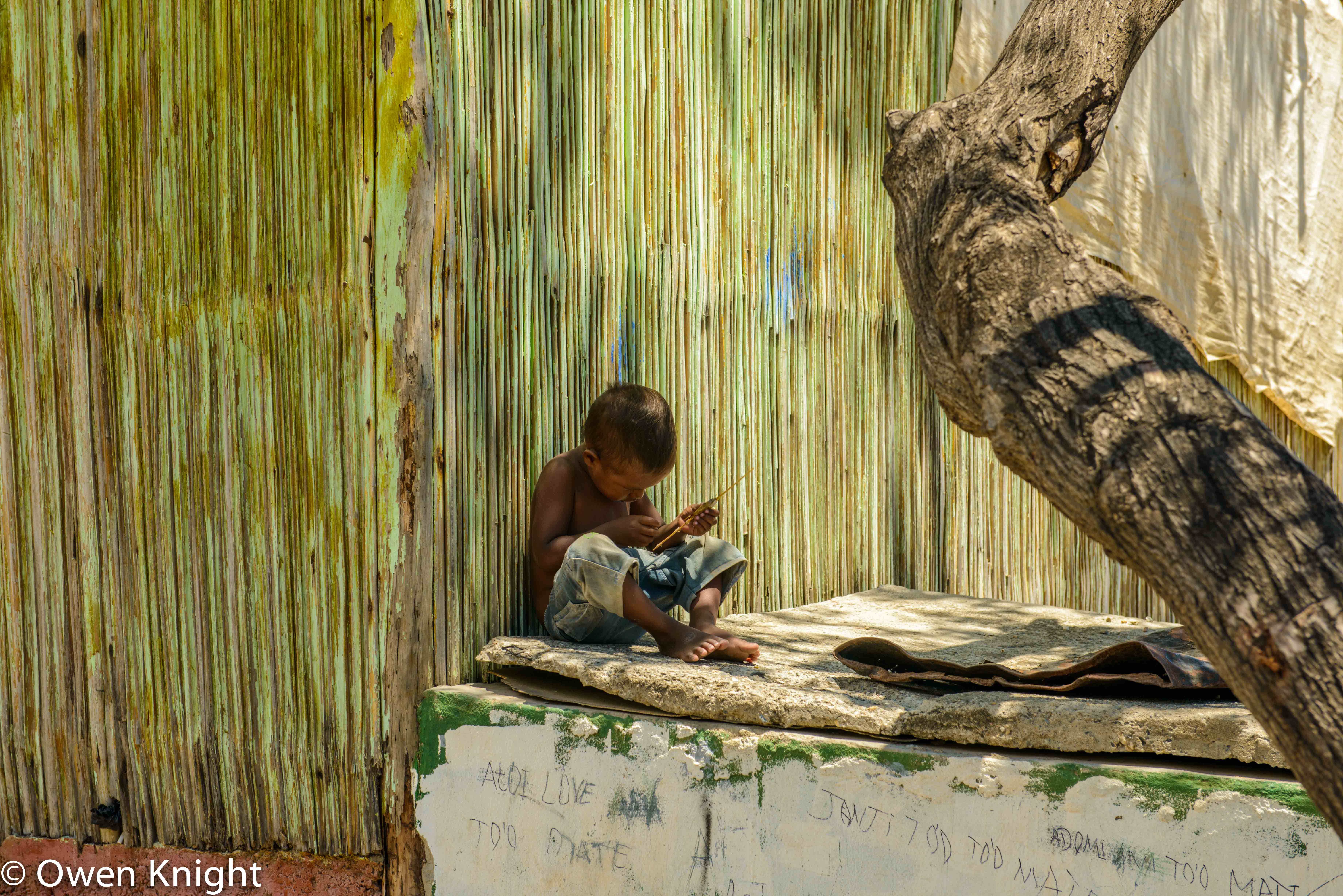 This area is still relatively unspoilt. If I were to return in ten years time, I doubt Ii would see such charming small houses, presumably owned and lived in by local people.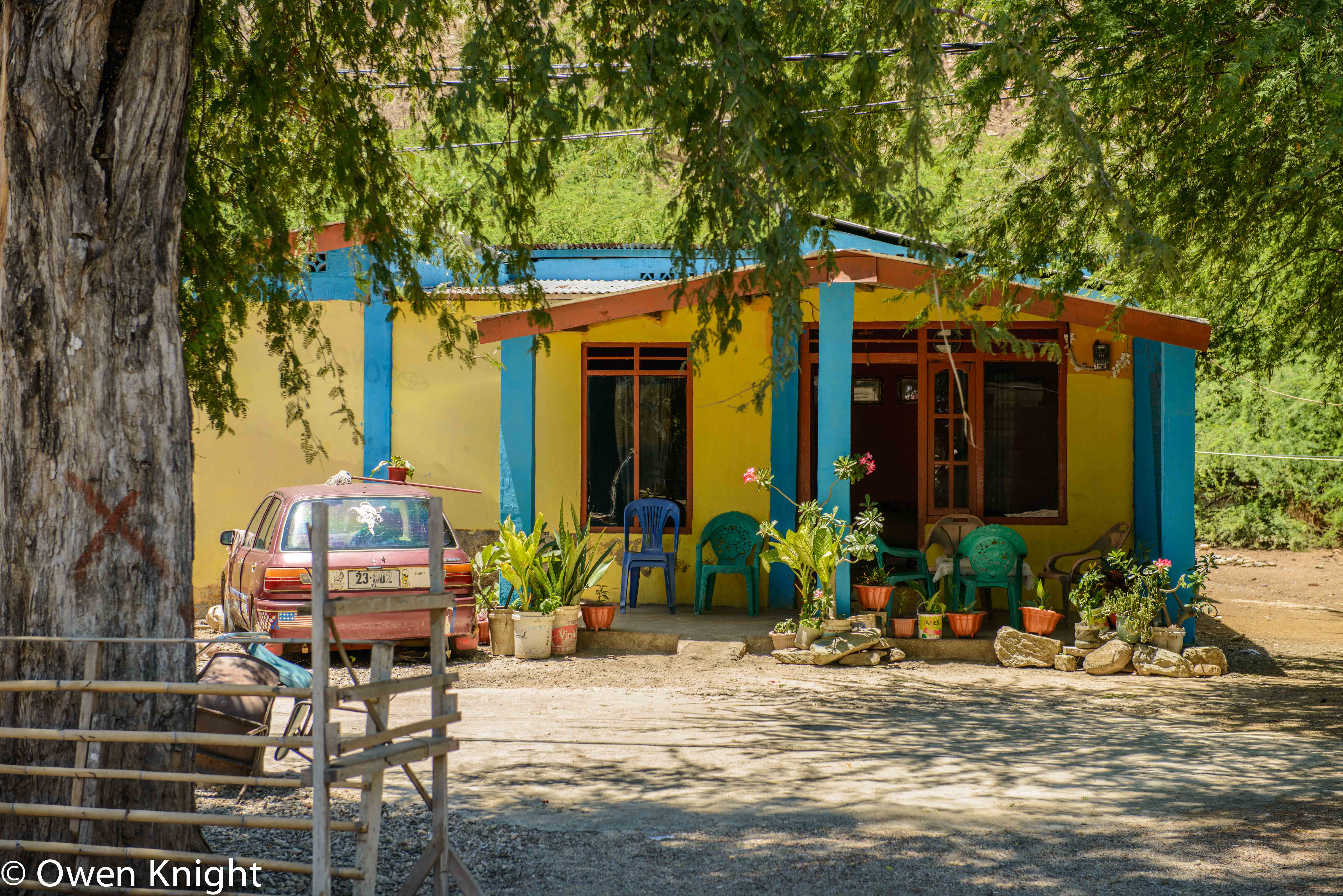 And this simple building, which sold just fuel and soft drinks.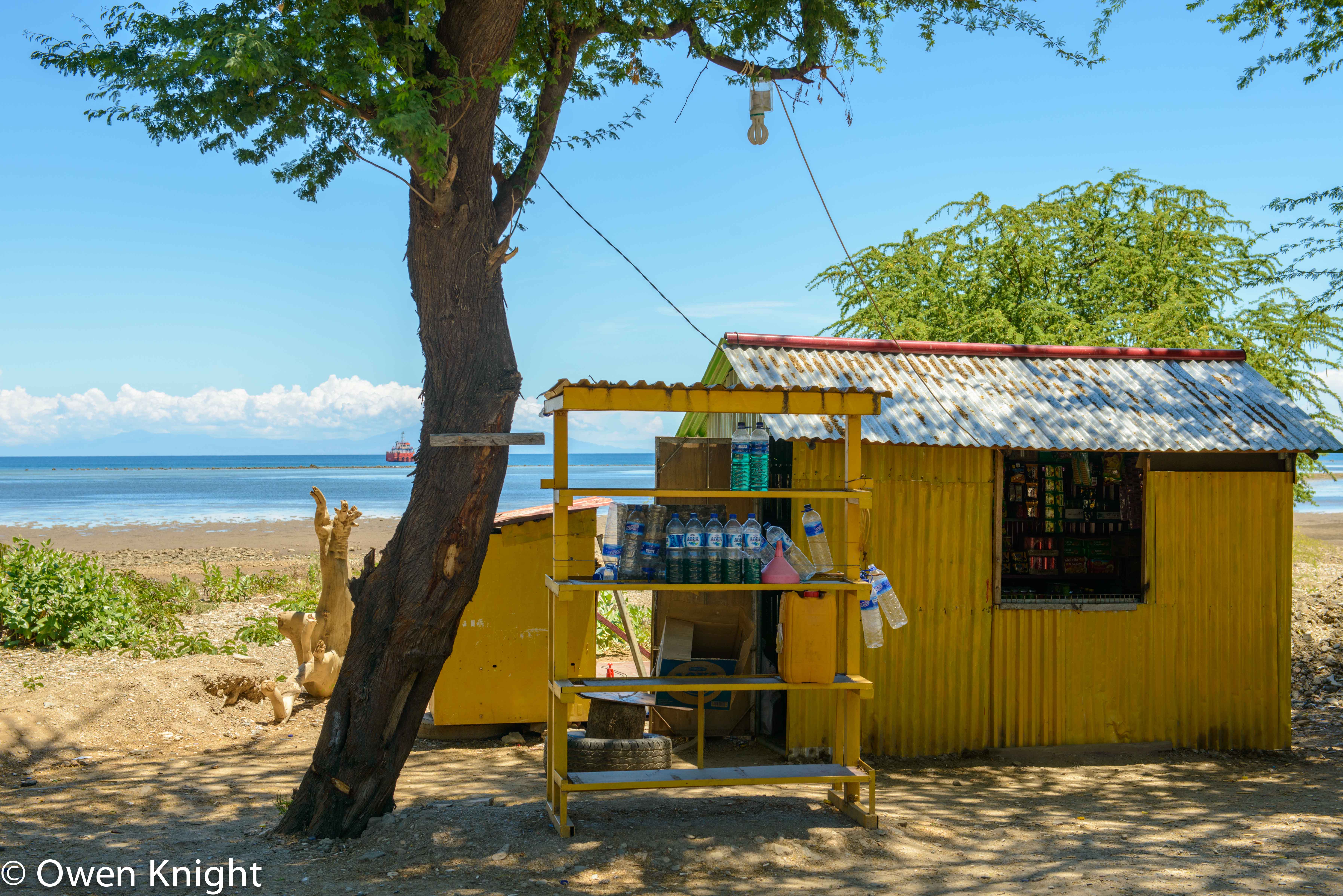 Areia Branca has several beachside cafes. It was a pleasure to enjoy breakfast on the beach.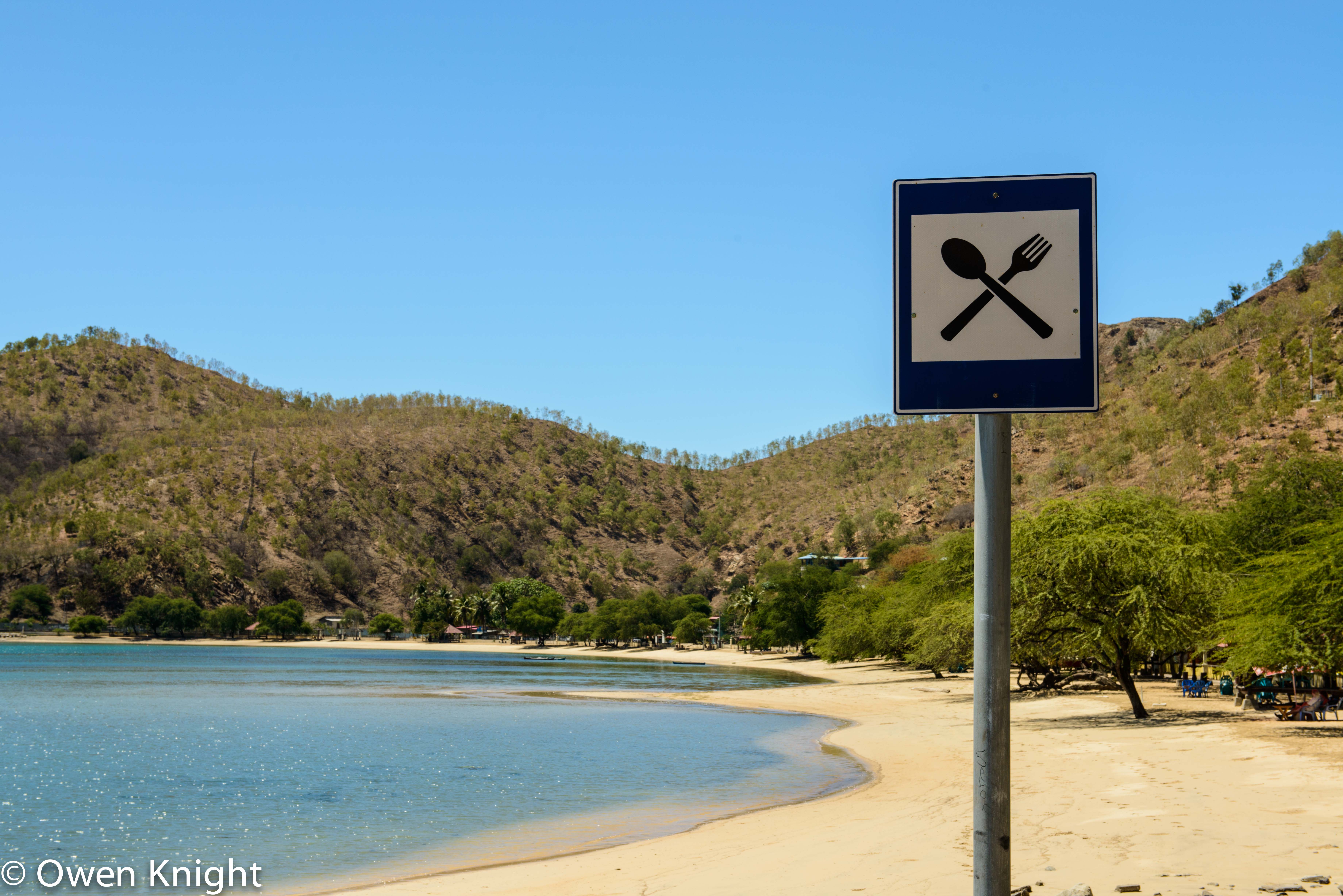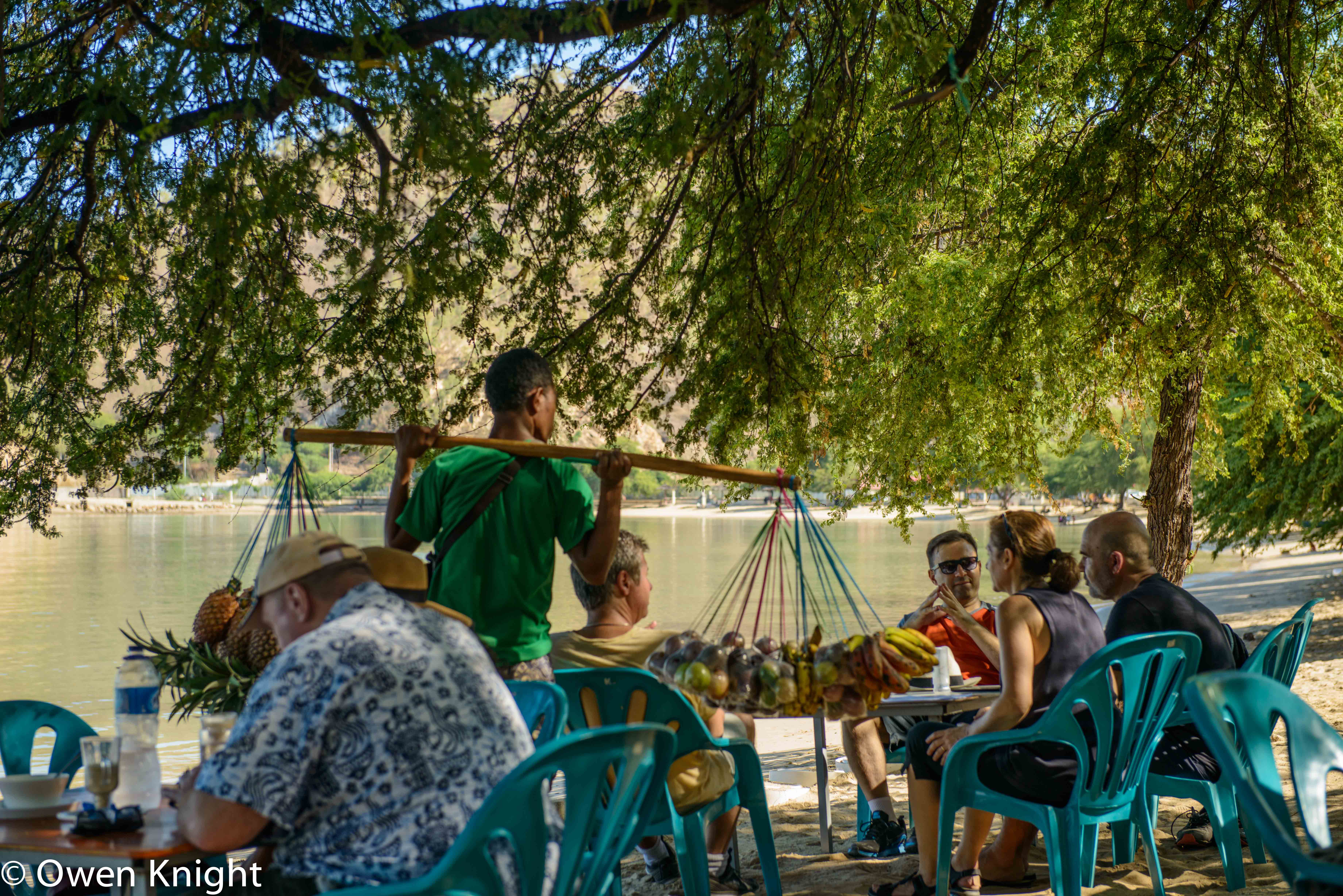 And so, finally to the statue at the far eastern tip of the beach…but more of that another time.