Draft Cover for A Perilous Journey, the Final Book in The Invisible College Trilogy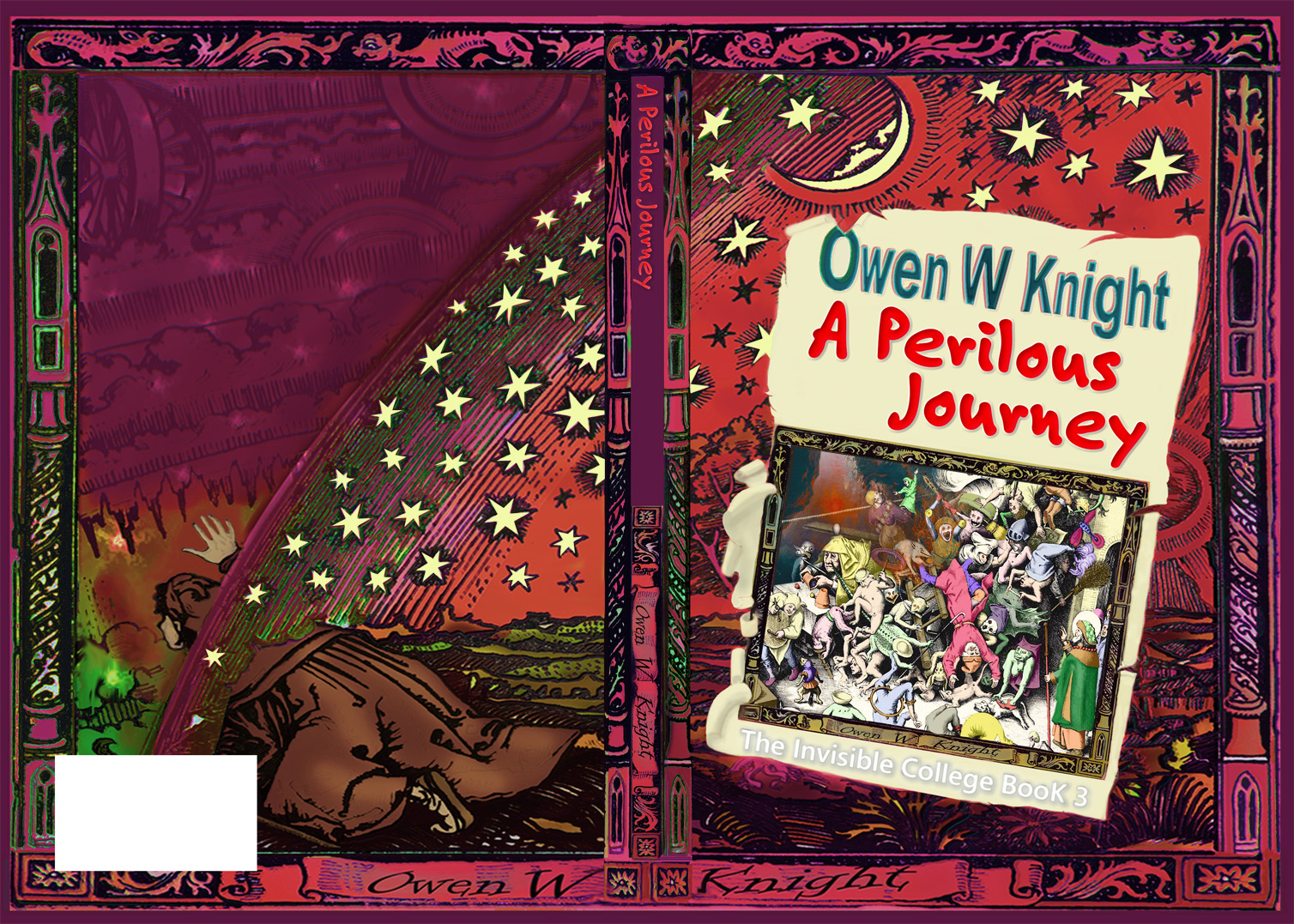 Today I received the draft cover design for A Perilous Journey, book three of my The Invisible College trilogy.
The background theme is consistent with books one and two: They Do Things Differently Here and Dust and Shadows.
The differences are in the predominant colour and the front cover insert. I expected my publisher to chooses a red theme to hint at the drama to come with the conclusion of the trilogy, but the choice of the crimson exceeded my expectations and is quite different from anything else on the shelves.
I believe the front cover insert works well too, with a combination of a Breughel engraving and a small section from a John Martin painting, both of which bear relevance to the storyline. The colouring of the engraving is striking too. Placed together, the trilogy will look amazingly attractive and eye-catching, on both bookshop and readers' shelves.
I am delighted with the design and hope my readers will be too. 
What do you think? I'd love to hear.