YALC and London Film & Comic Con July 2016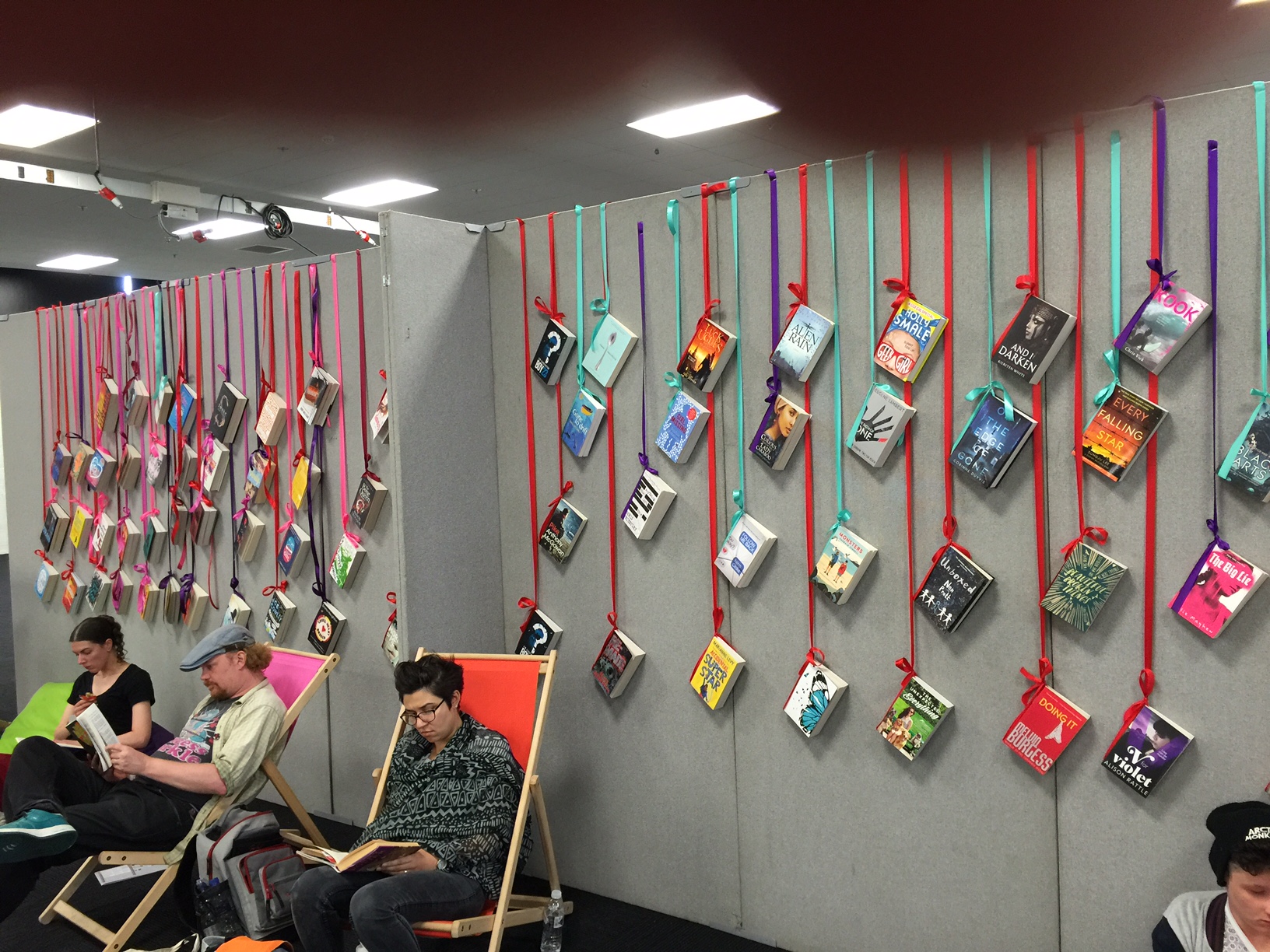 I decided to visit the Young Adult Literature Convention at Olympia with the intention of networking and distributing publicity materials for my The Invisible College Trilogy. The main objective was to gain additional publicity, particularly with the imminent publication of book 3, A Perilous Journey (details to follow).
The convention is now in its third year. It is an offshoot of the London Film and Comic Con(vention), held in the main halls of Olympia although, as I discovered, YALC is a far more modest affair, set in a large side room on a separate floor. It consist mainly of publisher stalls, a book signing area, a presentation theatre and an agent area.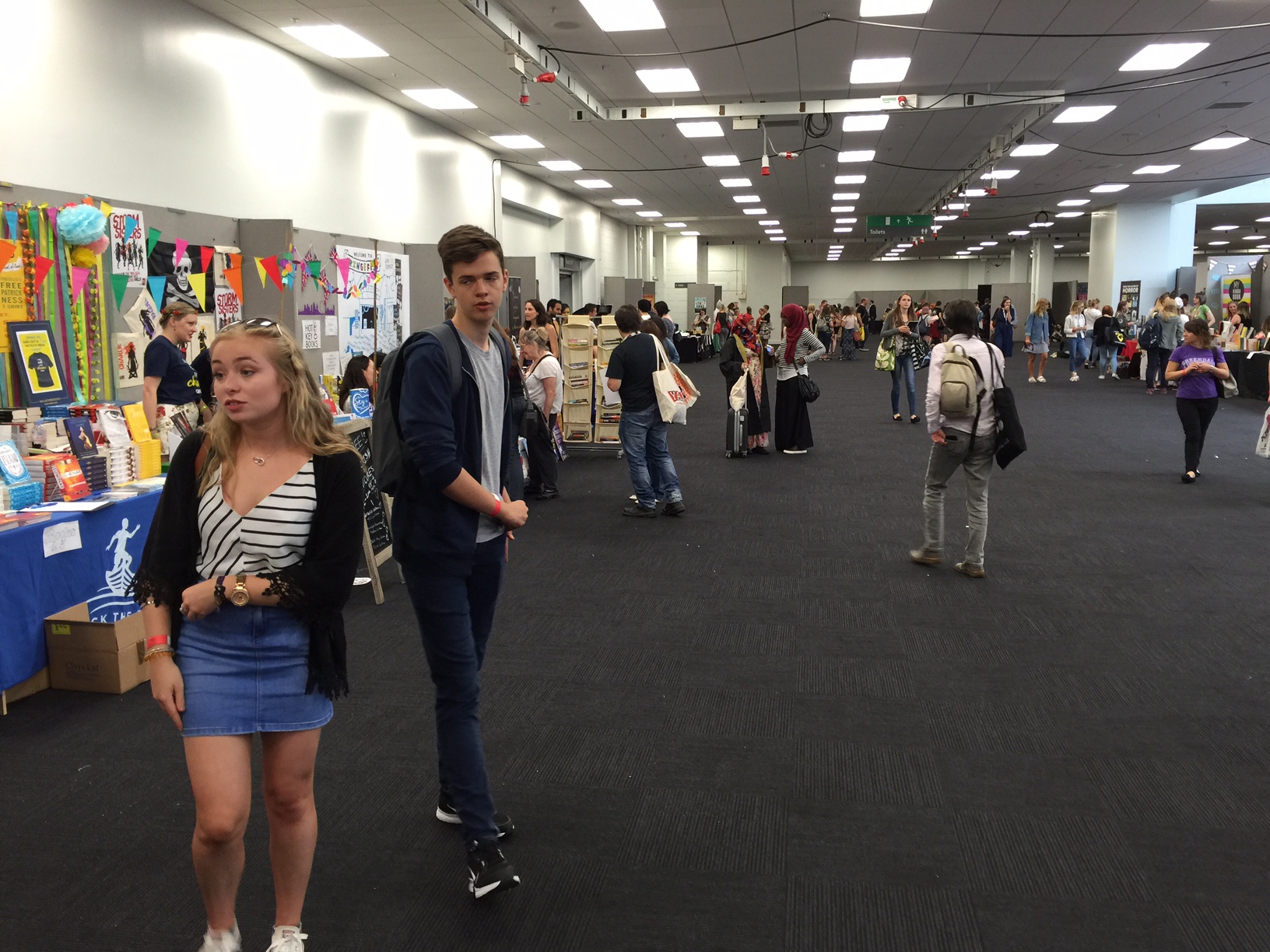 The book signings were well attended, particularly for the better-known authors, including Chris Riddell, whose queue was at this length throughout my visit.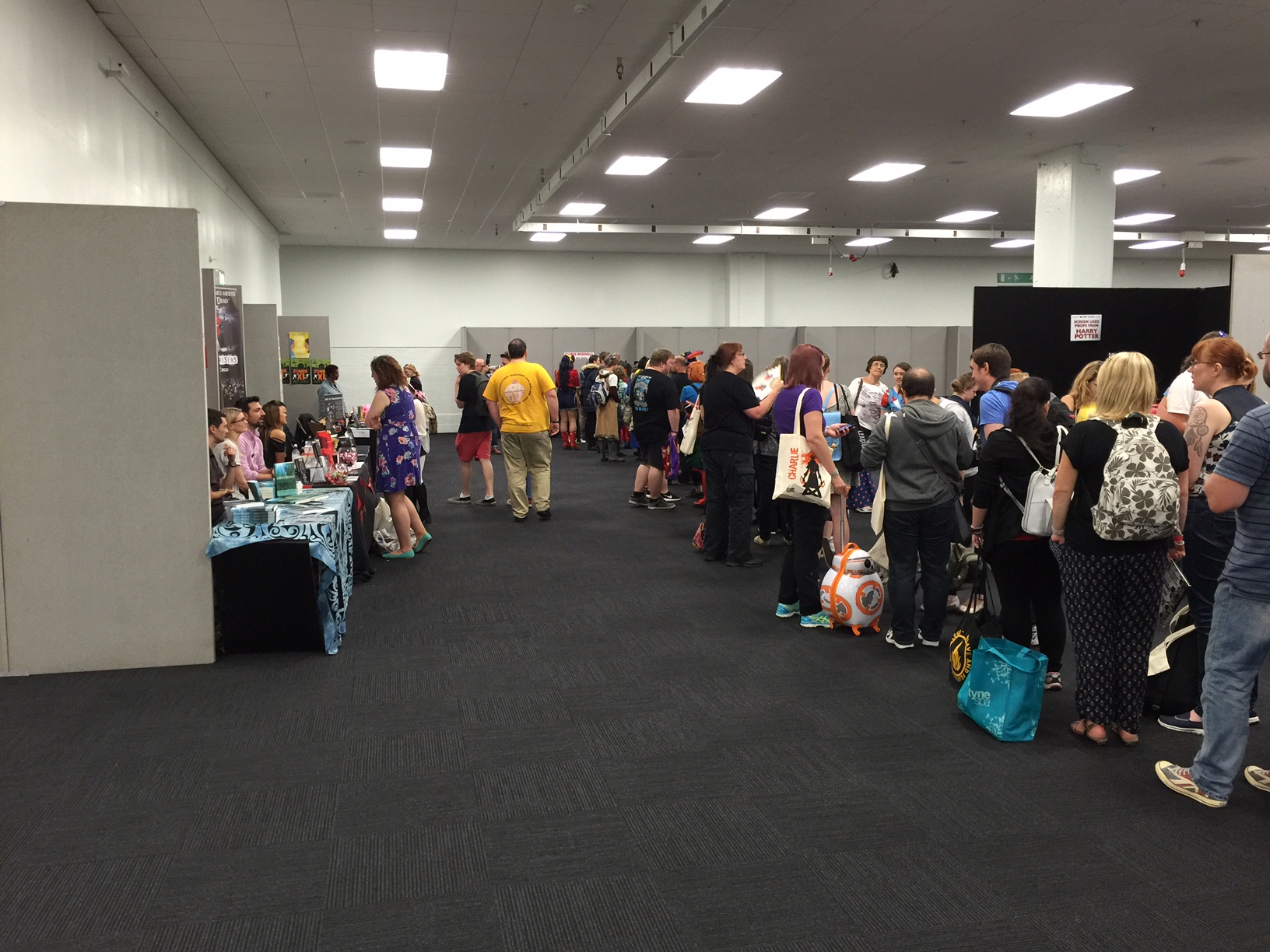 Unfortunately, there was little opportunity for meaningful networking, although the kind lady on the freebies stand allowed me to leave a pile of my press release brochures and cards, which were disappearing at an encouraging rate when I left. I took the opportunity to hand out copies to every young adult I could find sitting around the edge of the hall eating their lunch.
Having decided there was nothing more I could usefully do, I decided to leave. As an afterthought, on the way out, I asked a member of staff at the building entrance whether it was possible to use my YALC ticket to gain entry to the London Film & Comic Con event. I was surprised to learn that I could.
I was even more surprised to discover that this was substantially larger and occupied the two main halls of Olympia, including the galleries. It was enormous!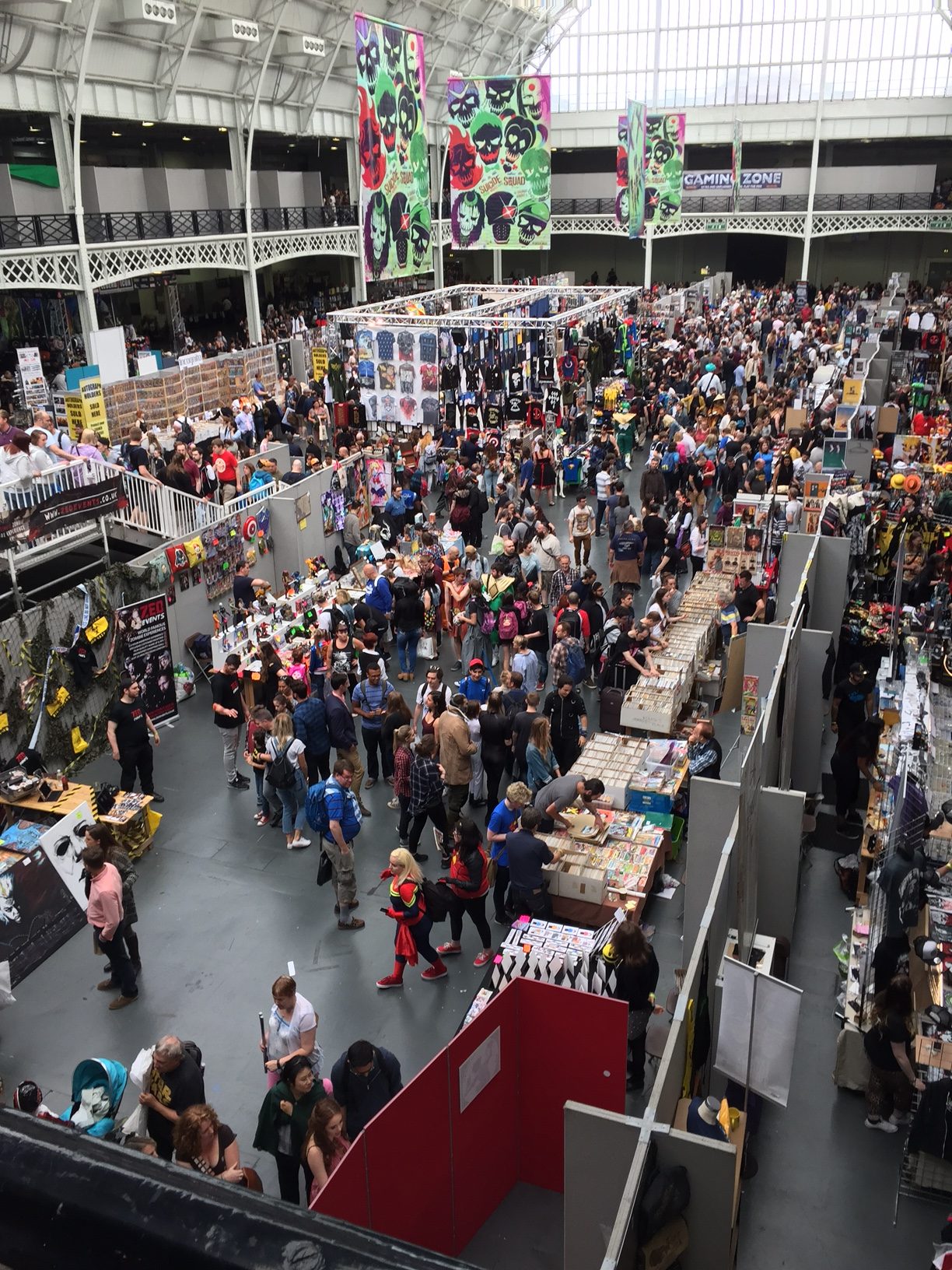 It was also great fun as many visitors had dressed up for the day to impersonate their favourite characters.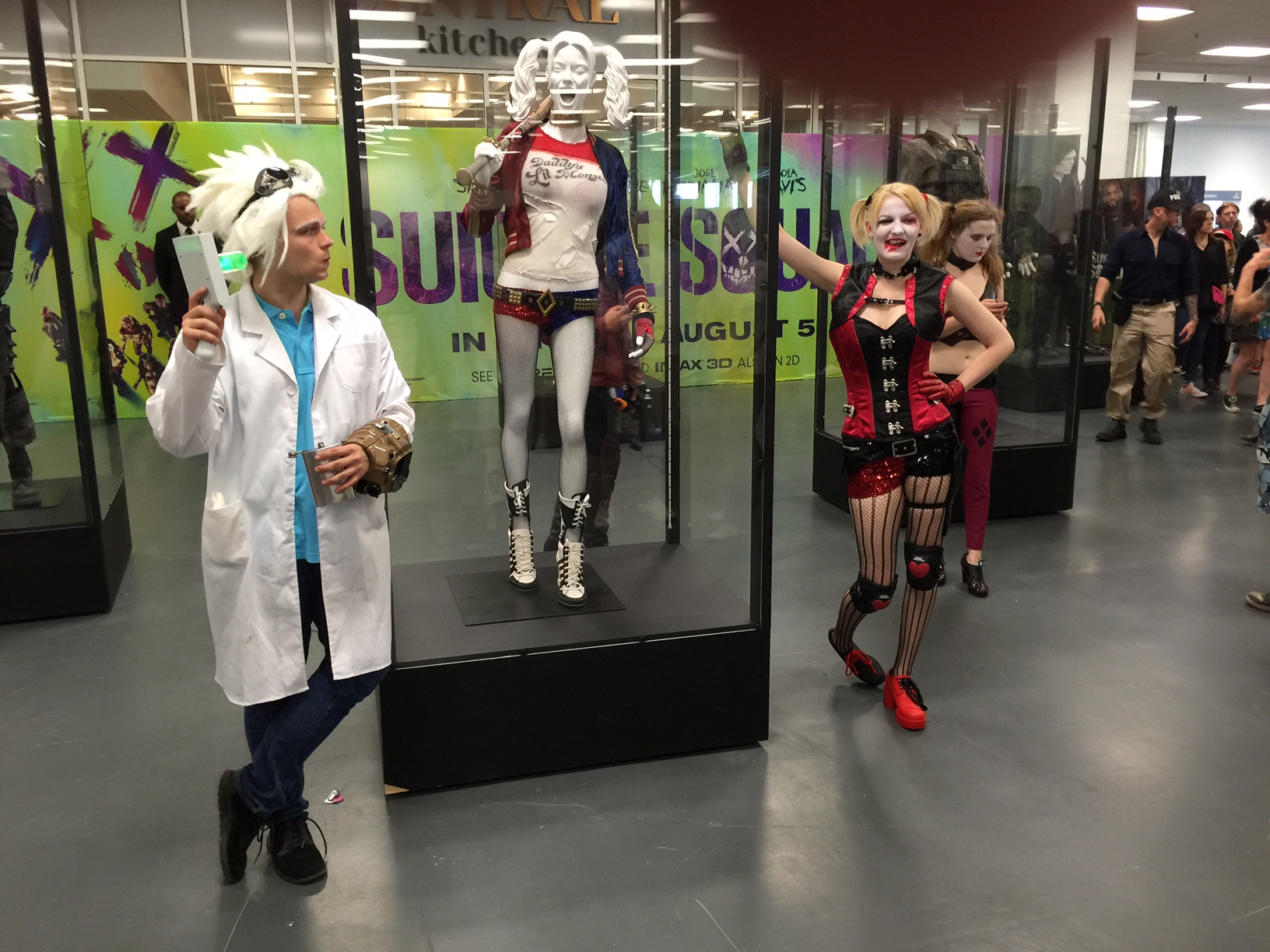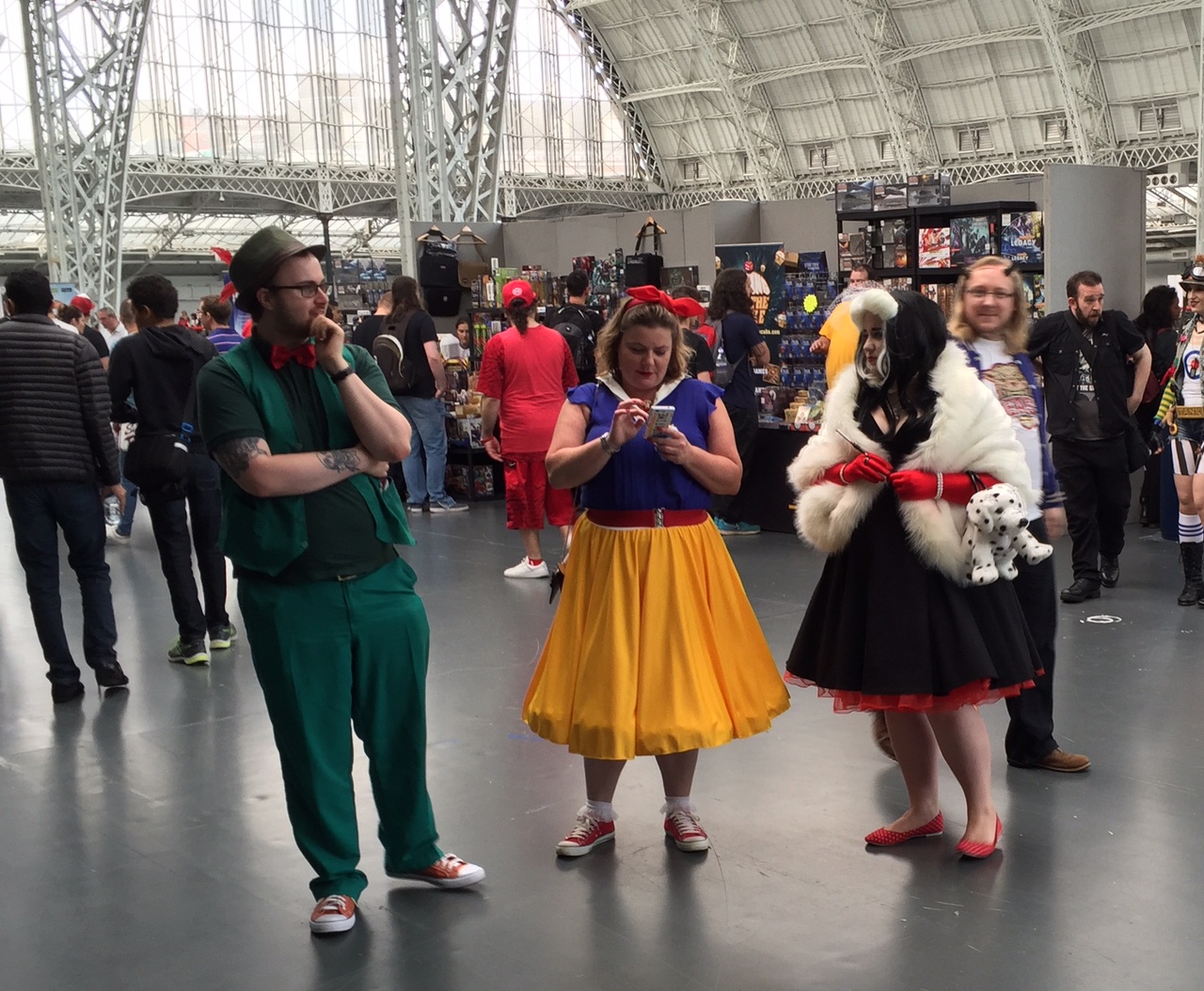 Costumes were compared and selfies taken.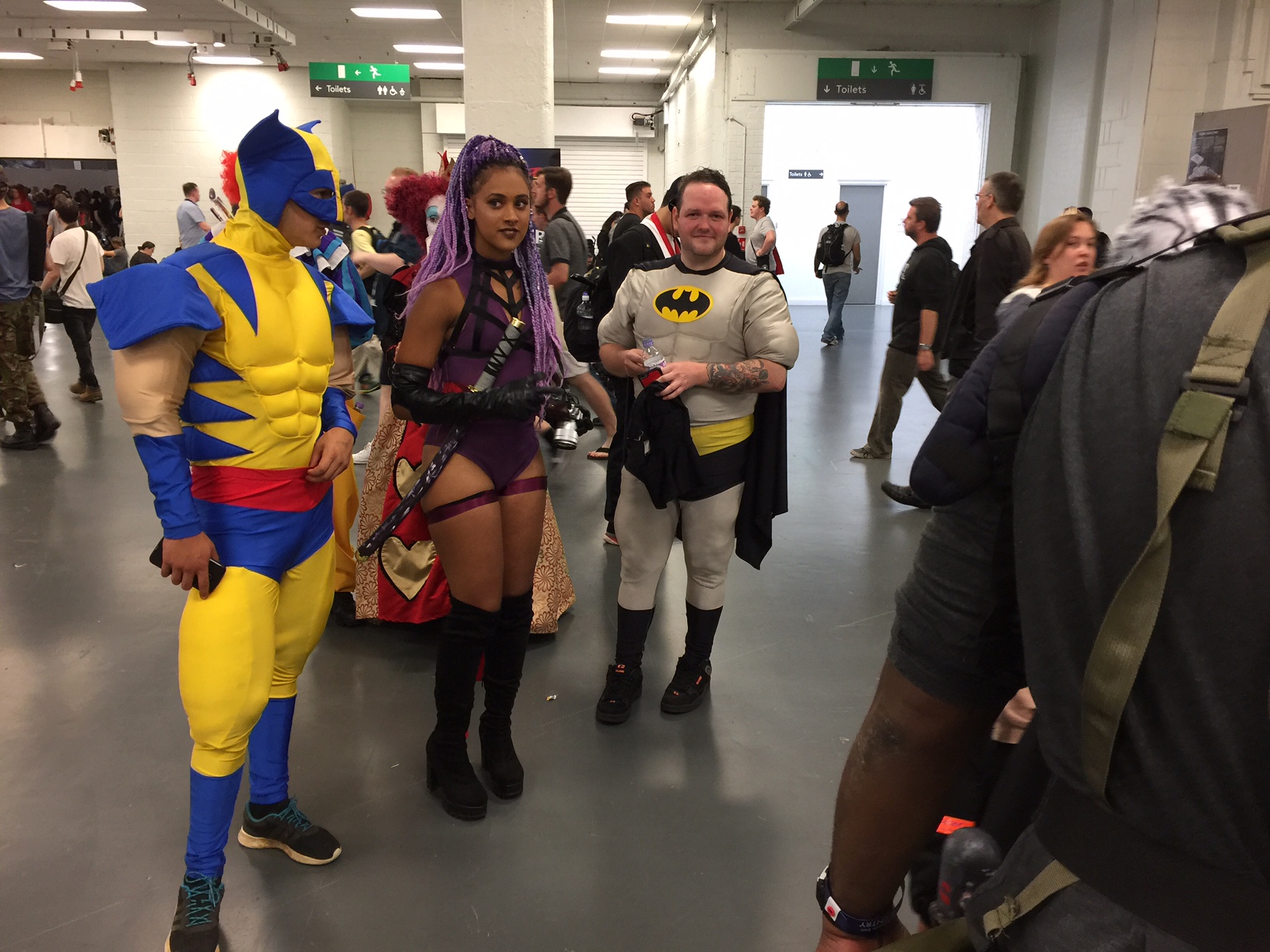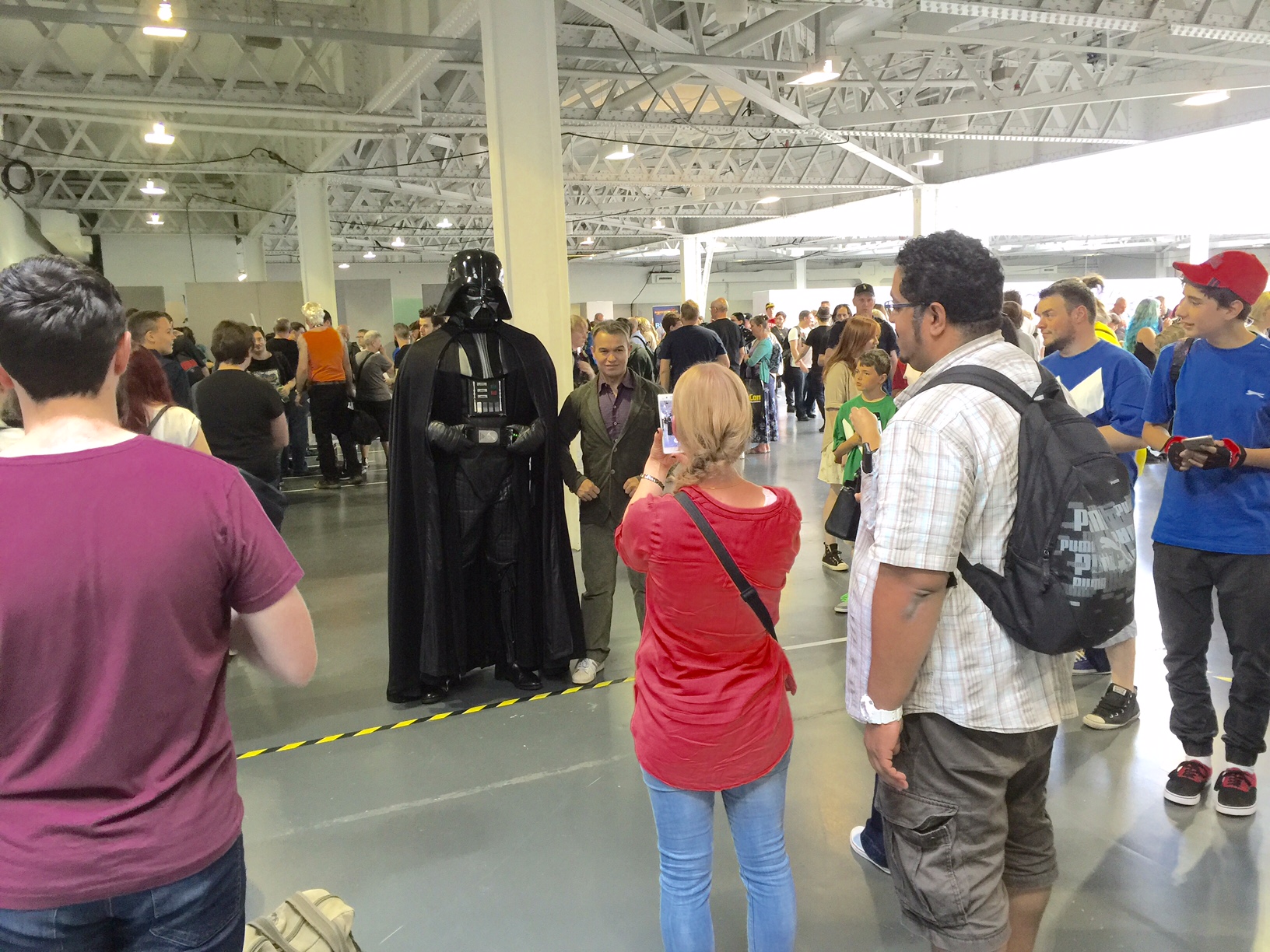 This family was keen to instruct the subject of their photos how they wanted him to pose.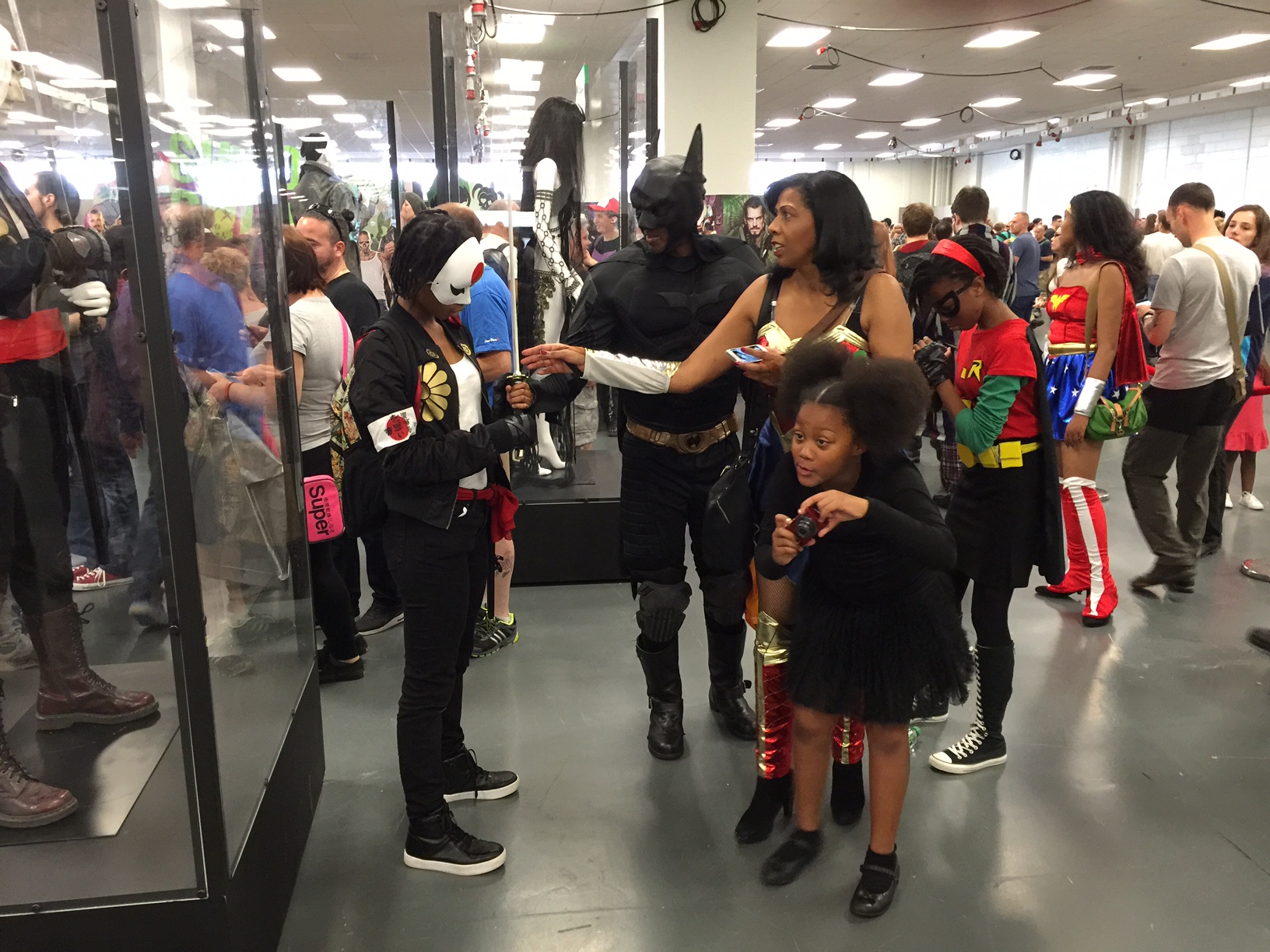 Several people were attempting to sell newly-developed board games, many of which looked similar and appeared to fail to capture the interest or imagination of potential purchasers.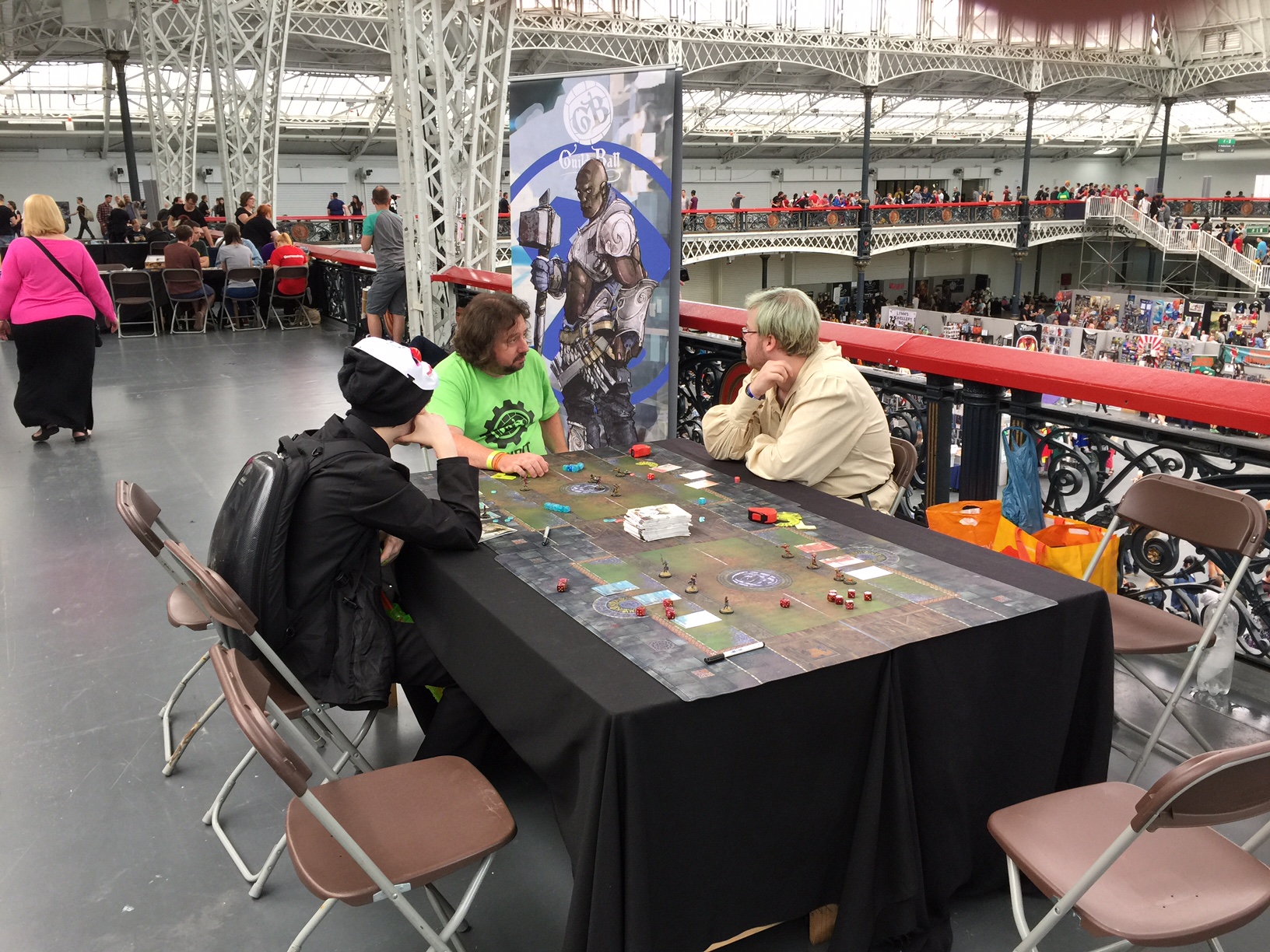 I am not sure whom the man armed with a hammer, carrying a baby, is supposed to represent; presumably he didn't travel on the tube dressed in this way.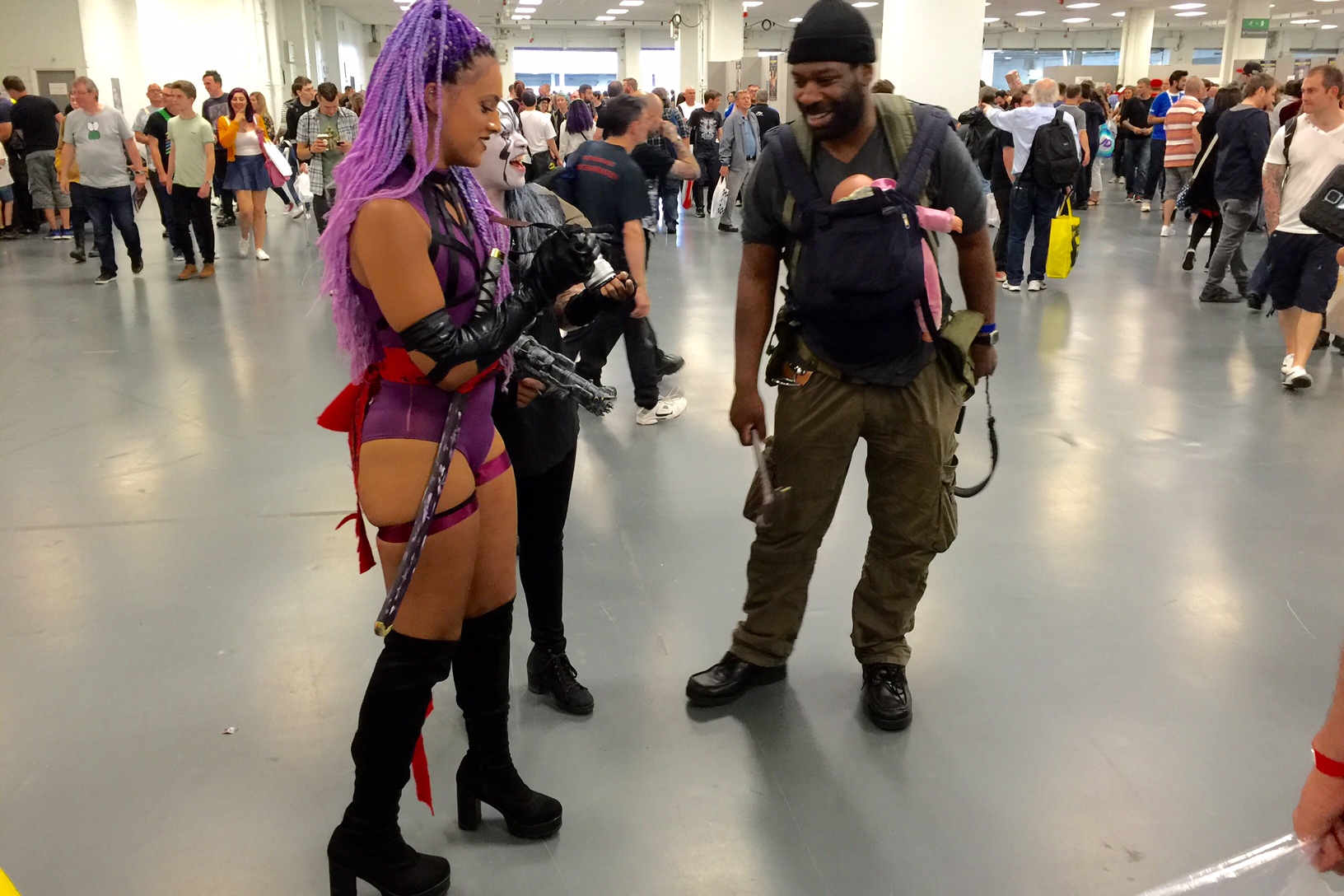 Some people had no inhibitions at being seen outside and, although I failed miserably at identifying many of the characters visitors were trying to emulate, you didn't need to be a detective to recognise this person, though he seems to have aged a little.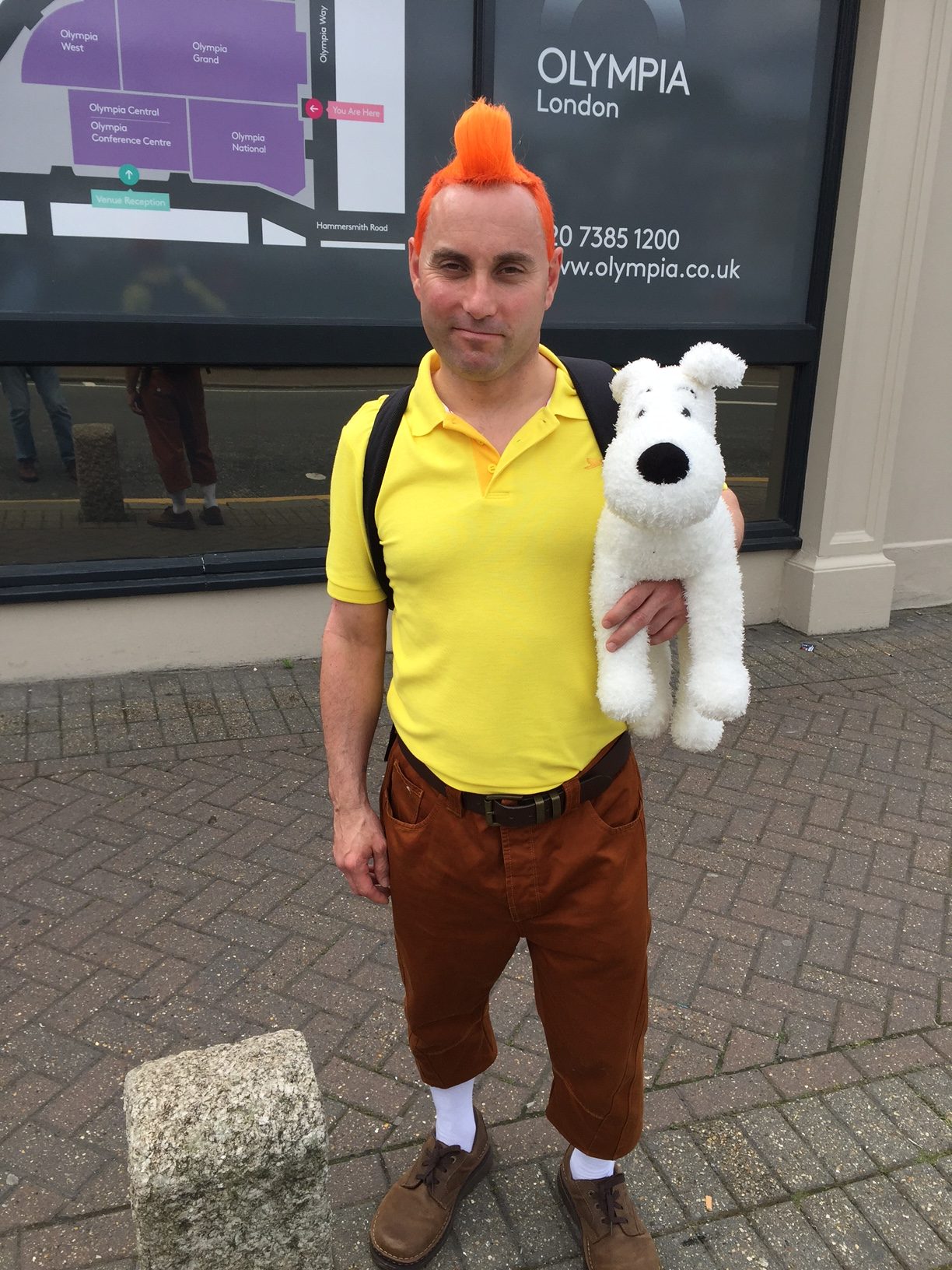 I now wish I had taken more leaflets to distribute, as I easily managed to dispose of my stock. I am looking forward to discovering haw many sales will follow.