Jimbaran Fishing Village, Bali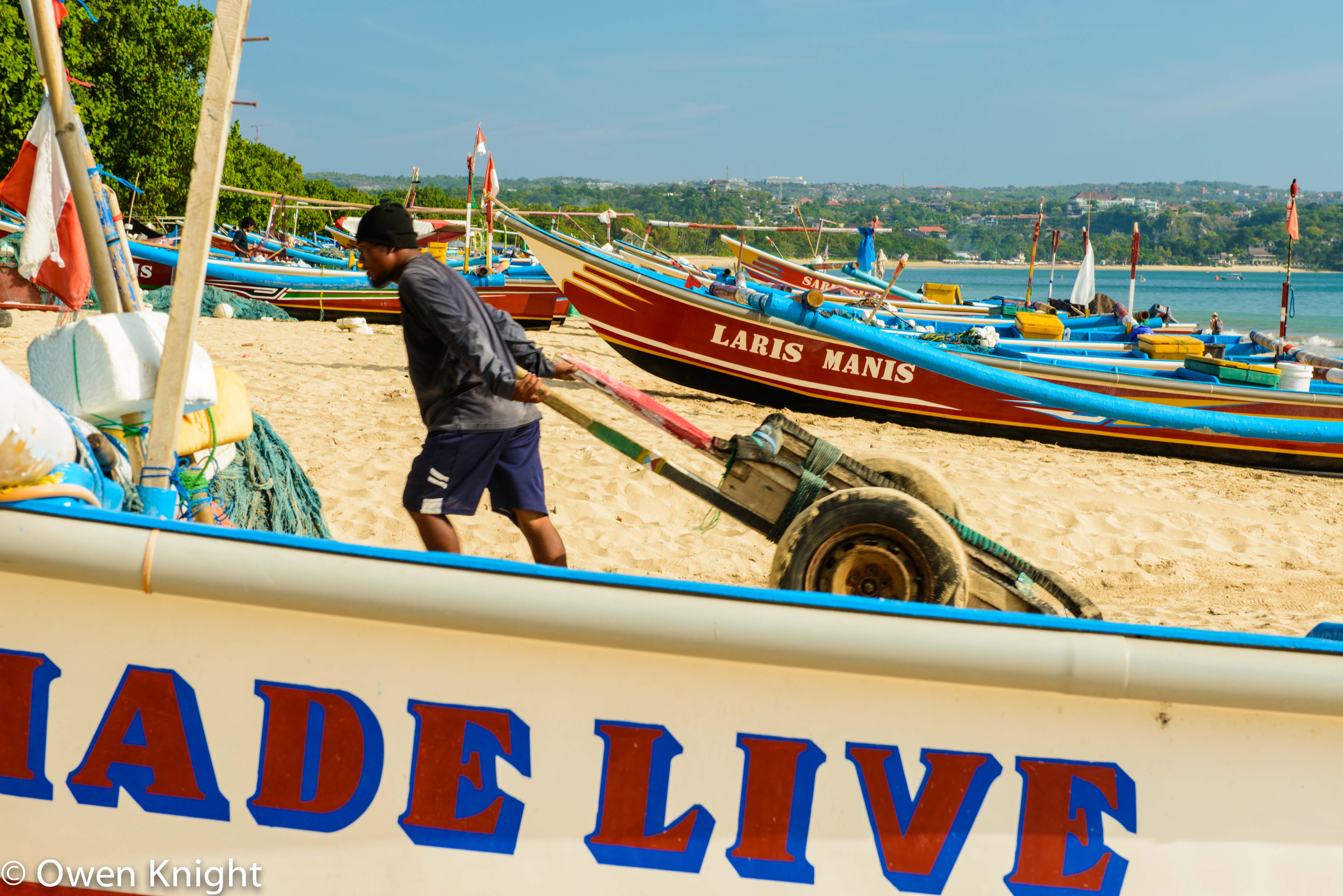 If you ever have the pleasure of visiting Bali and enjoy eating fresh fish, Jimbaran, just a few miles south of the airport, is the place to visit.
Enjoying an exquisite, leisurely meal at one of several restaurants, ideally at a table laid out on the beach, is not the only pleasure. The colourful fishing boats are a delight to inspect and photograph, followed by a walk to the Kedonganan fish market, and all within a couple of kilometres. There is not much else to do here, apart from enjoying the beach, but it is a worthwhile, relaxing day, or half-day trip.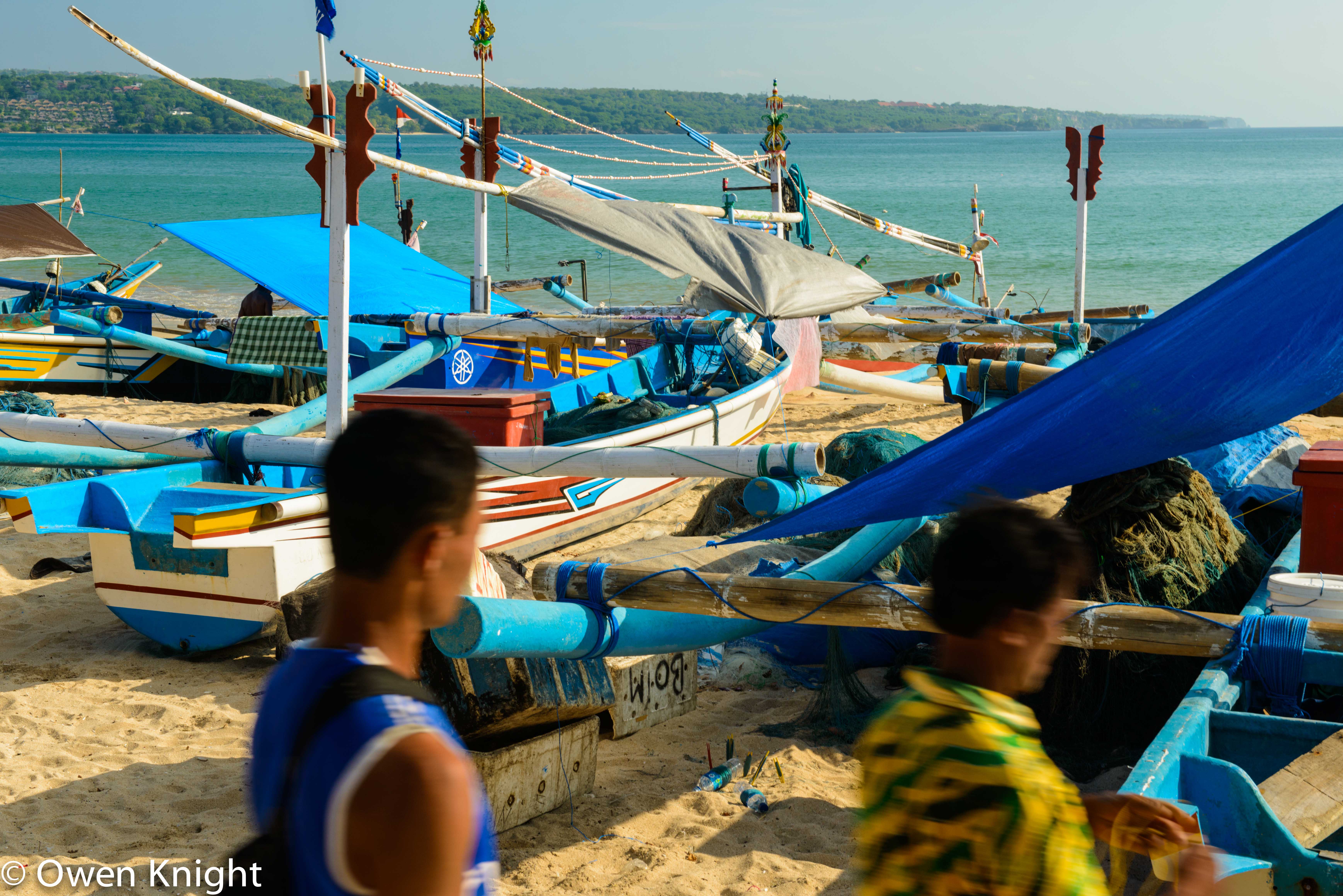 Fishermen can be seen busy mending their nets…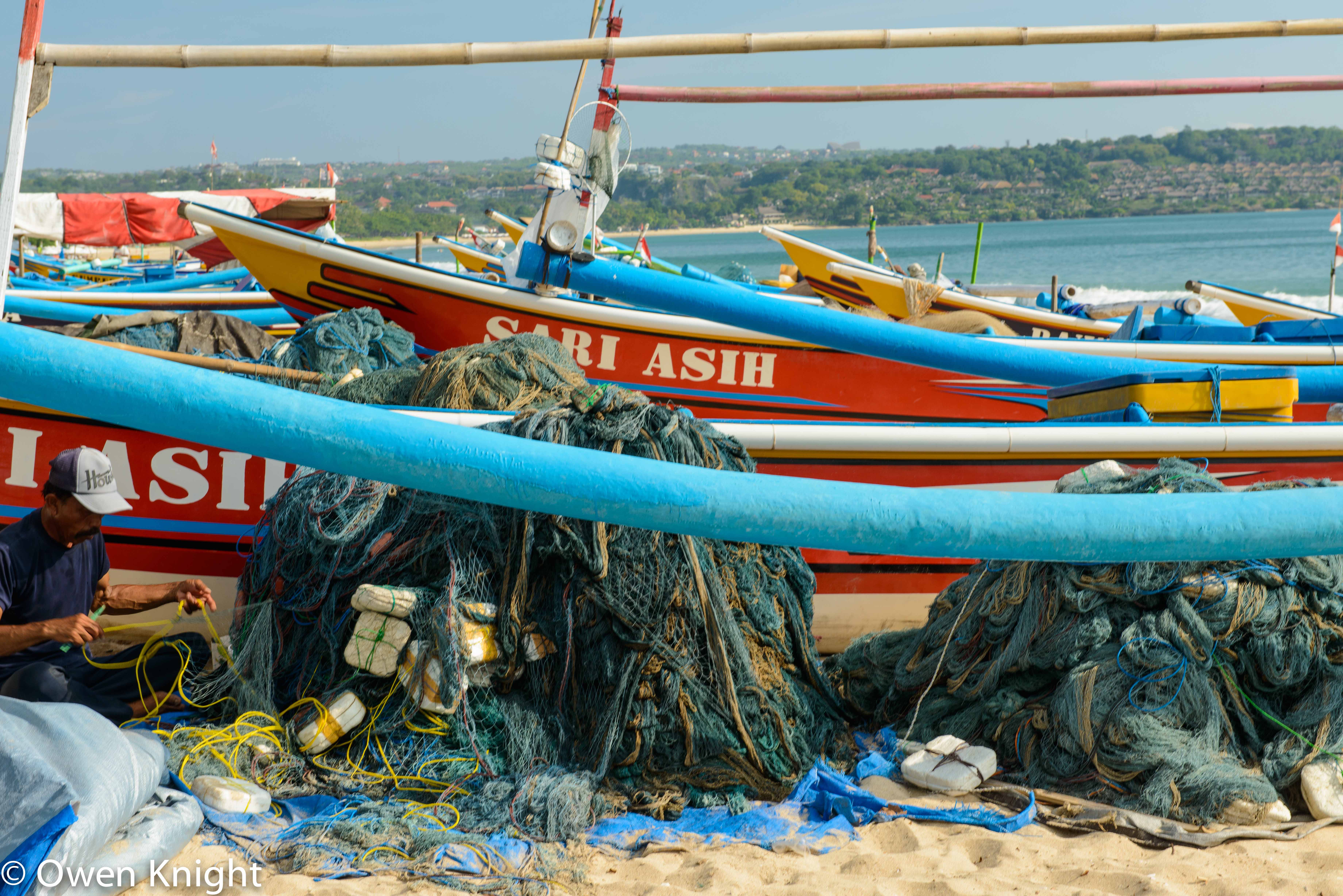 …although how they sort out the apparent random tangle, I fail to understand.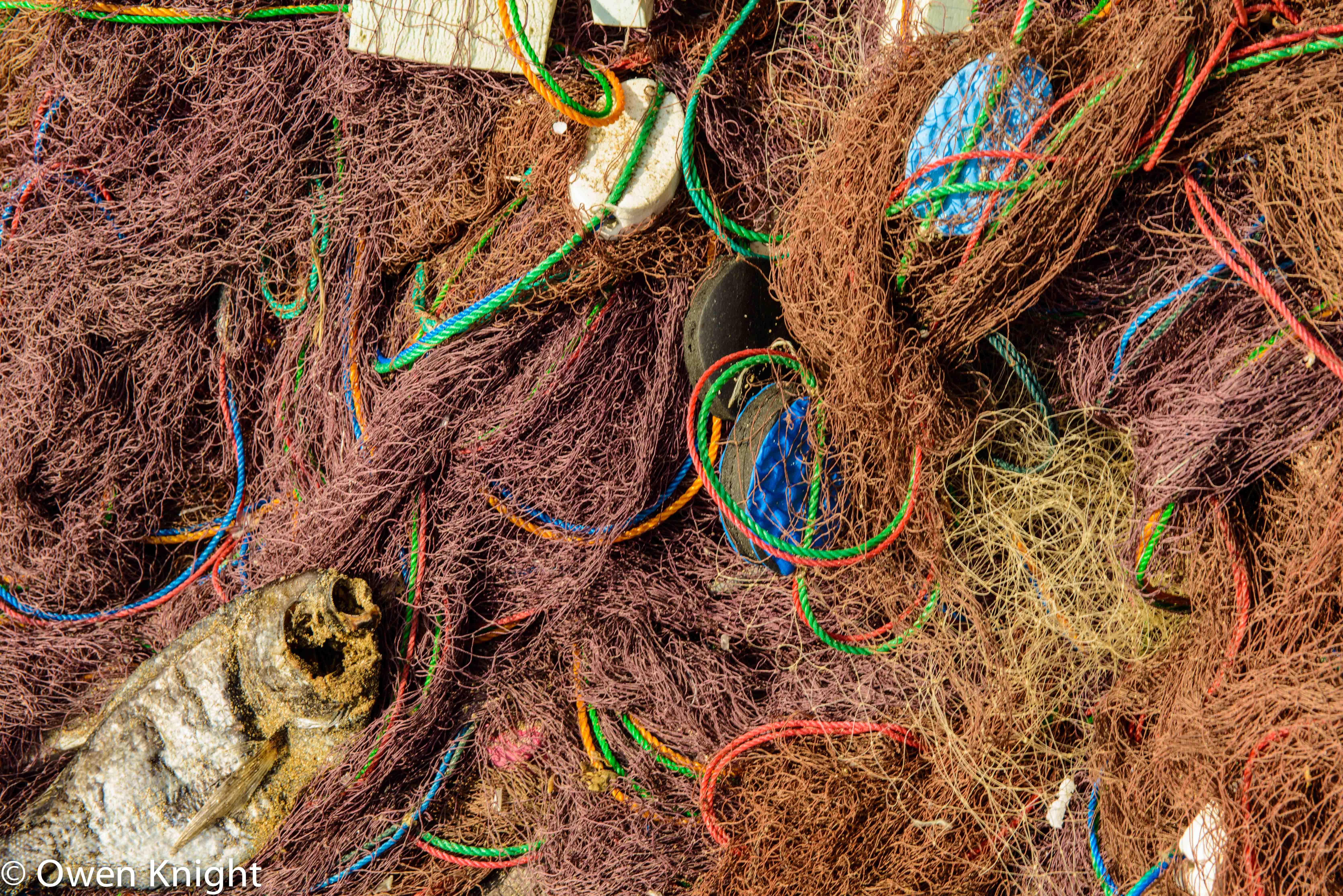 Remnants of previous days' catches litter the shore, picked and cleaned by the gulls.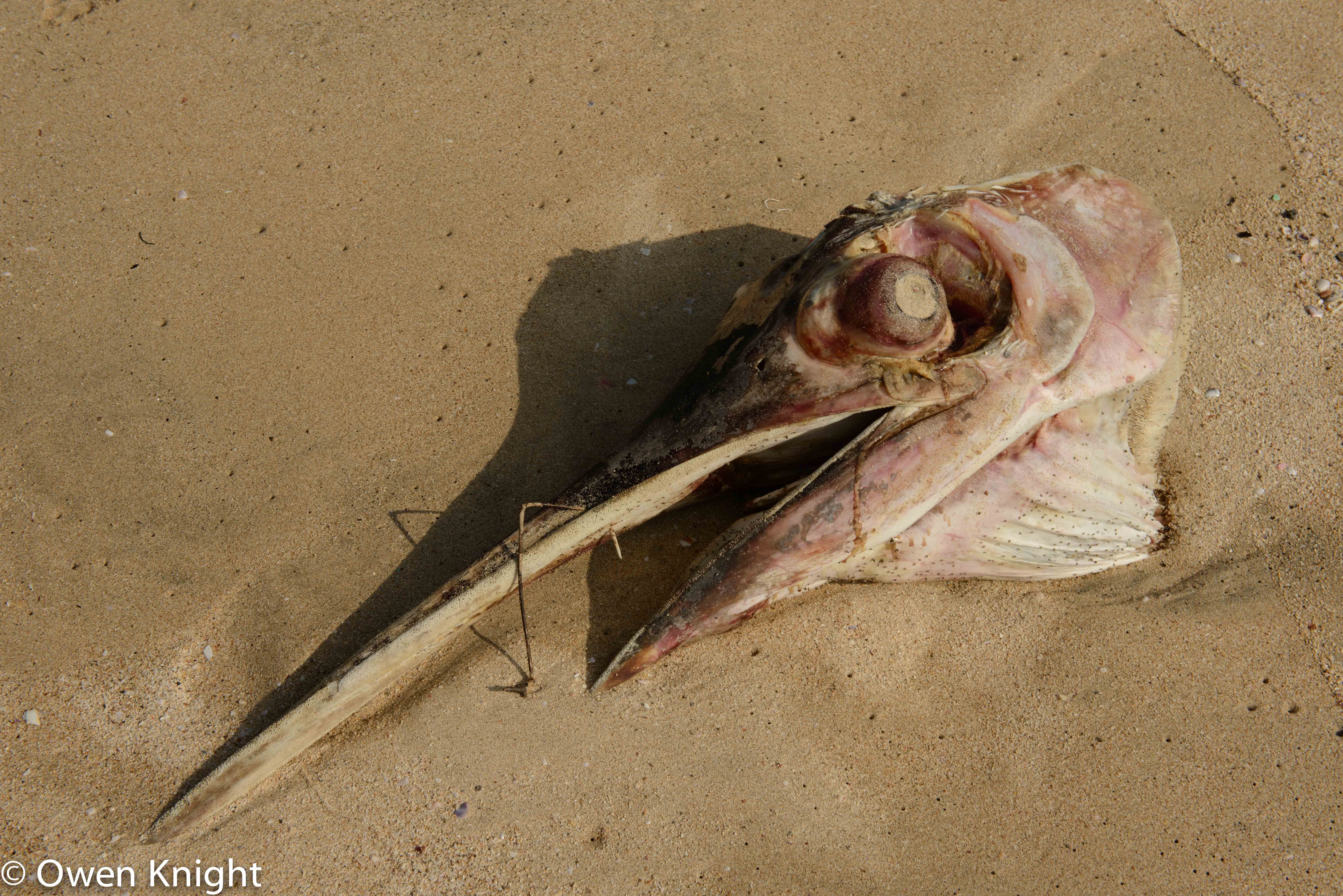 According to the 2010 Census, 83.5% of Bali's population is Hindu, followed by 13.4% Muslim, Christianity at 2.5%, and Buddhism 0.5%. Jimbaran is unusual, with a predominately muslim fishing community. Their lively market provides the opportunity to buy fresh fish from a number of vendors with simple stalls, often consisting of a few boxes or crates.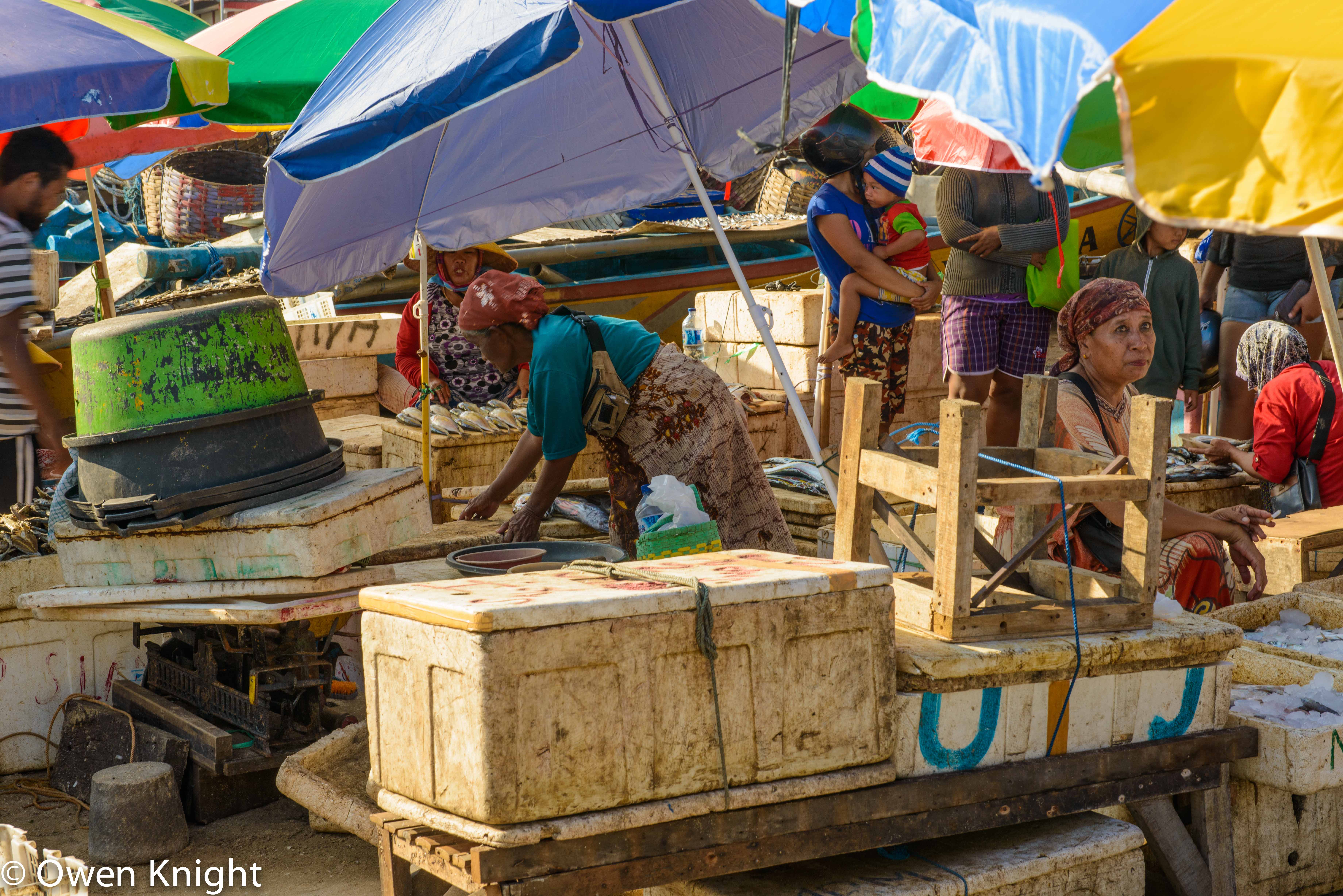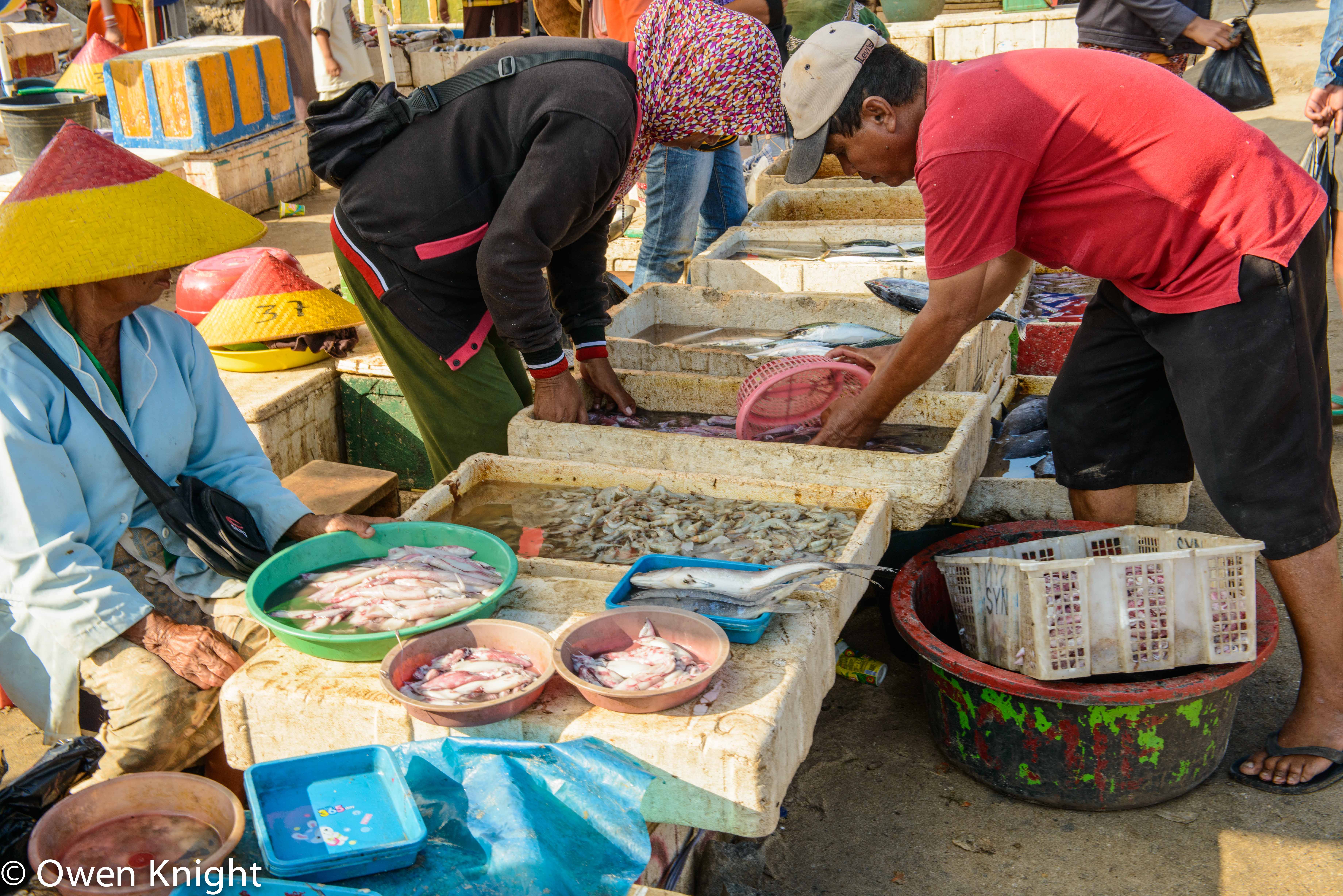 As you would expect, a wide variety of fish and shellfish is on display.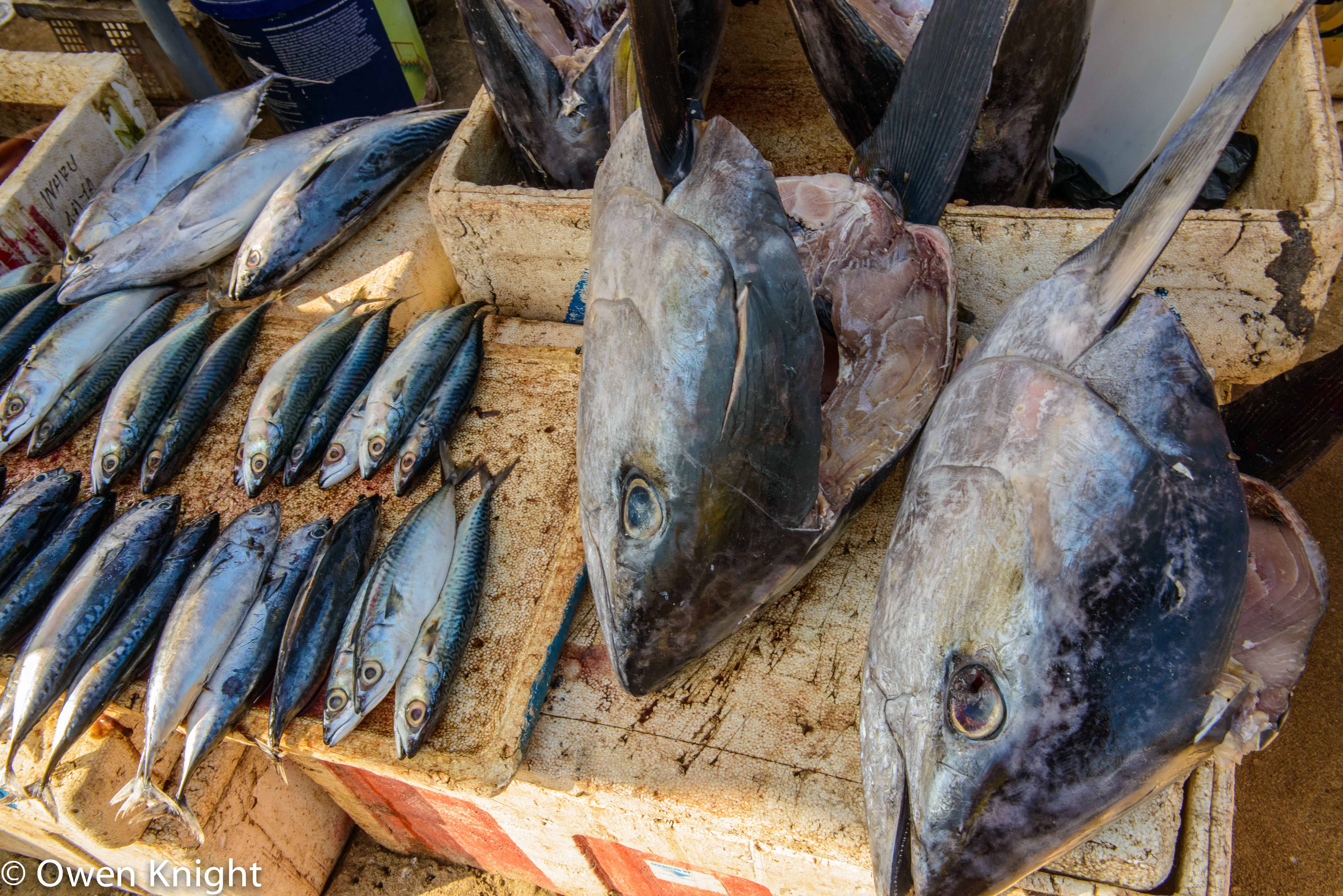 In the late afternoon, as the sun descends towards the horizon, the fishing boats prepare to go to sea again, against the backdrop of the airport runway.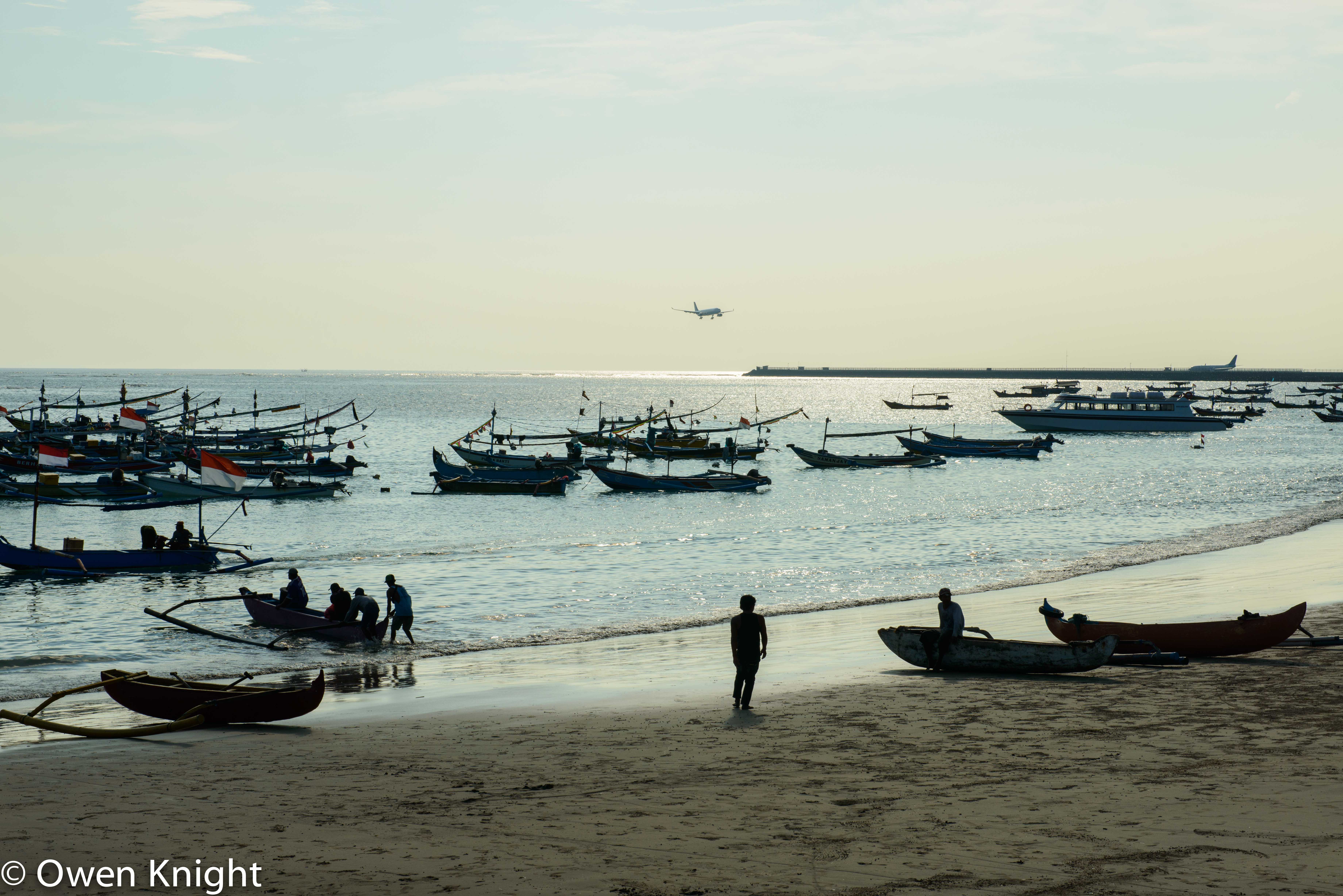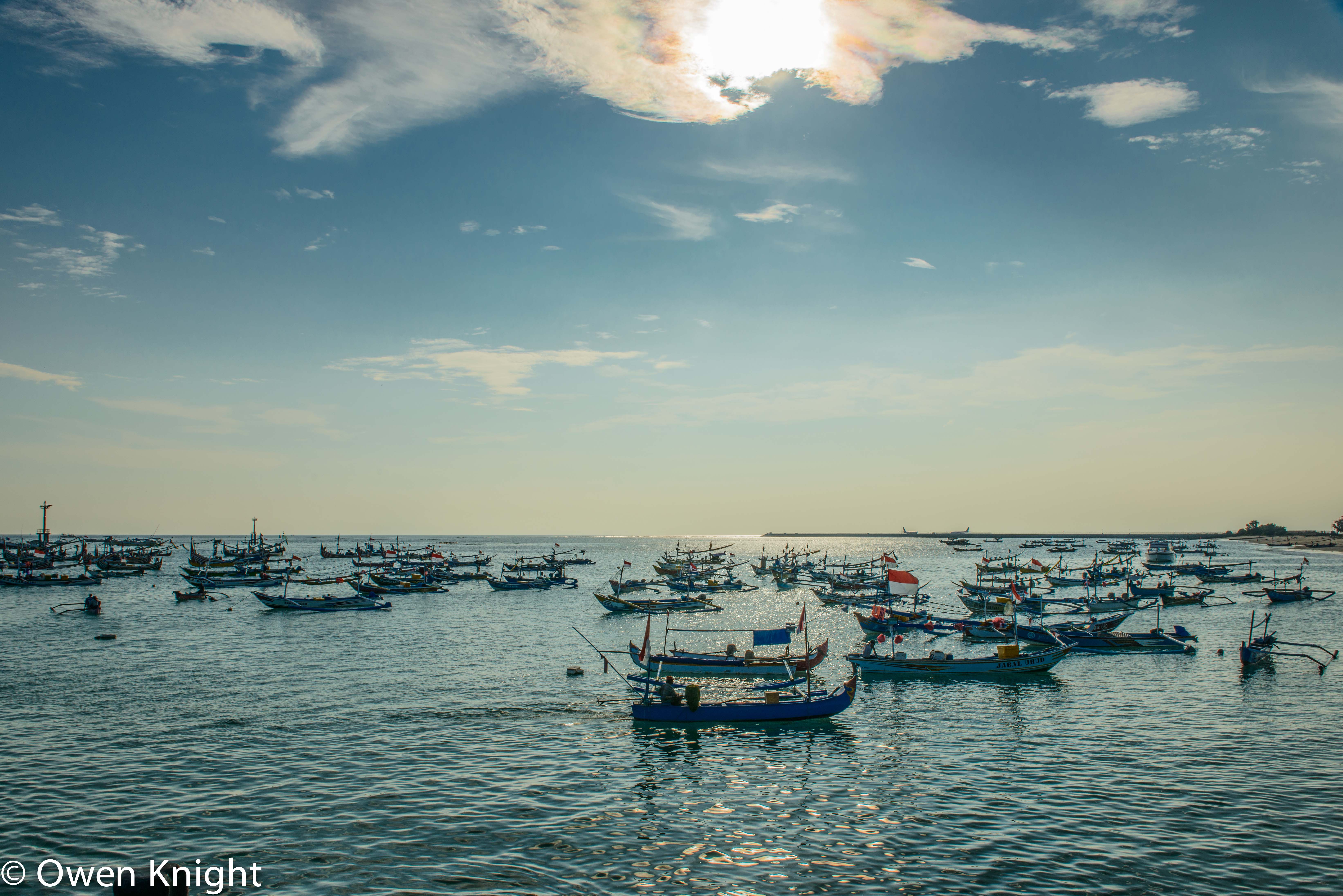 The relaxed atmosphere belies the hard work that must be part of the fishermen's everyday lives, particularly in bad weather. No-one seemed to object to their photograph being taken, though it is always polite to ask first. It was a pleasure to receive a friendly wave from this group, about to take a ferry to their boats.