Scenes from Daily Life: Port Vila, Vanuatu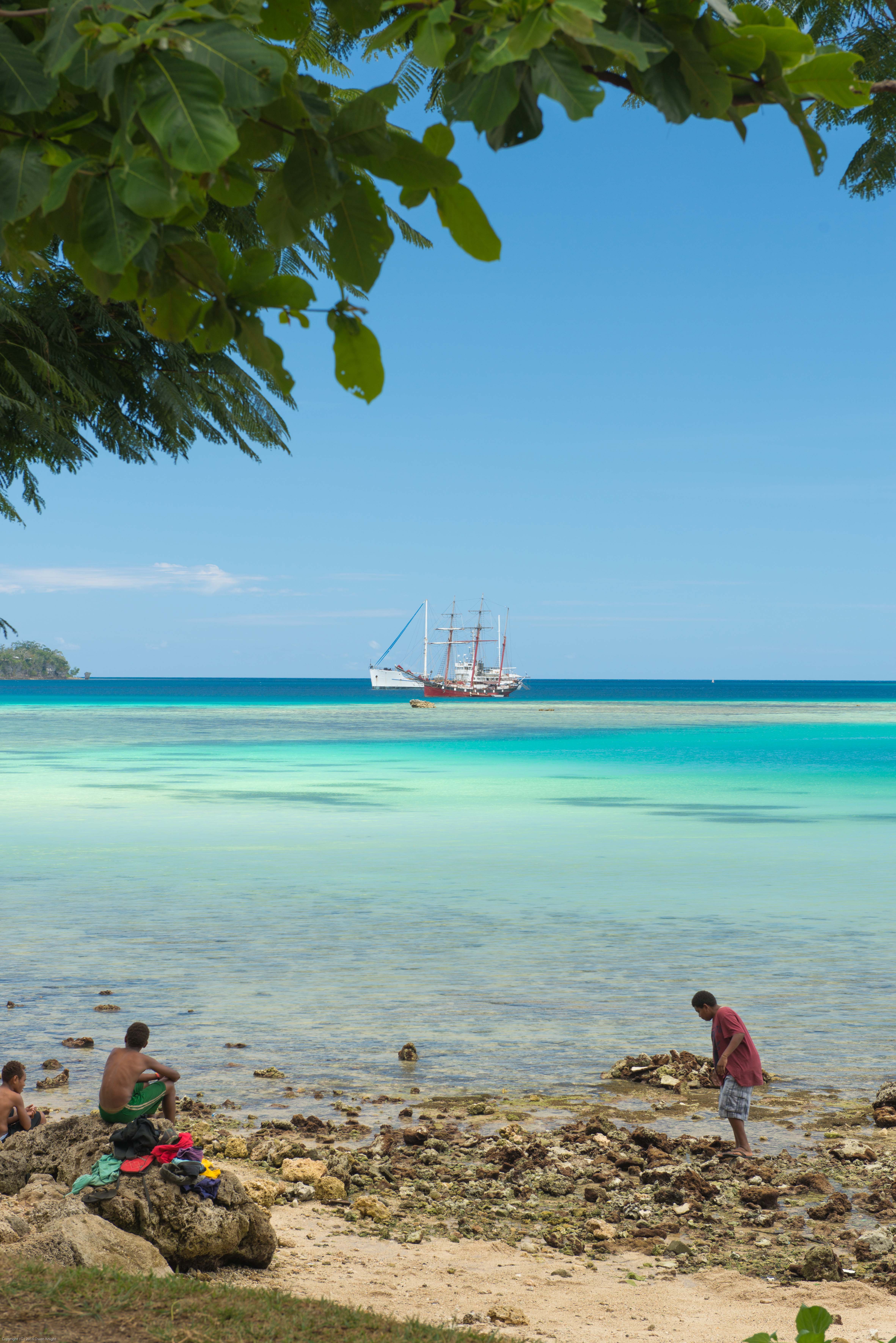 I have never felt as relaxed anywhere as in Vanuatu. I have been fortunate enough to visit three times now and hope to return in either 2016 or 2017.
The main attractions are the warm climate, which is similar all year round, the friendliness of local people (Vanuatu claims to be the friendliest place in the world) and the fact that it is not overdeveloped. This is probably due to its relative remoteness – a four-hour flight from Sydney – and the small population of 250,000 spread over fifty-eight islands.
Here are just a few images from the capital city, Port Vila, taken in November 2015.
One of the most striking features is the sea views: beautiful blue waters, seen at their best in the early morning or late afternoon. The air is so clear here that on a sunny day you can take good photographs up until almost midday, and not just the usual hour after sunrise or before sunset.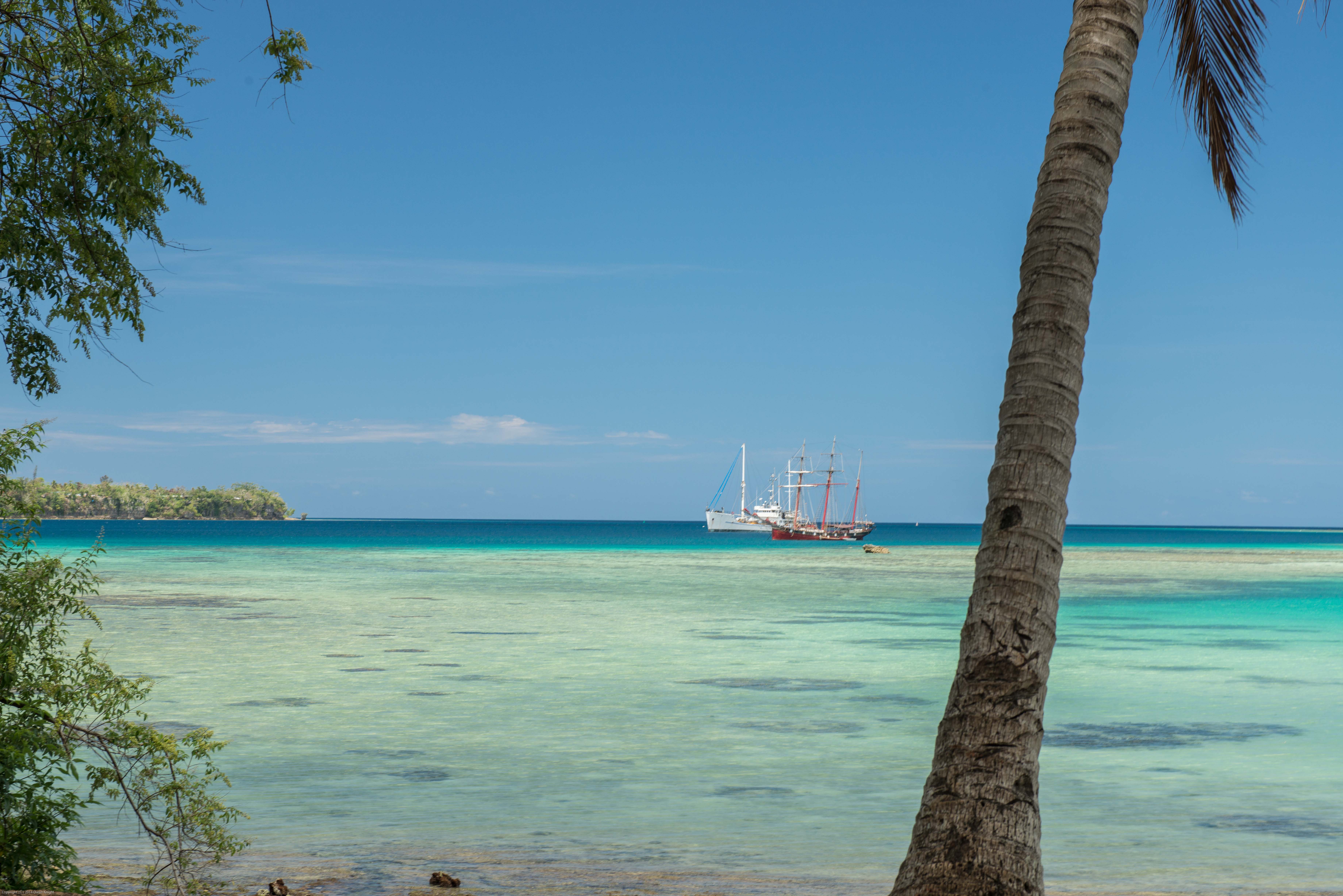 I hired the charming Captain Meru to take me in his water taxi to photograph boats, wrecks and the offshore islands.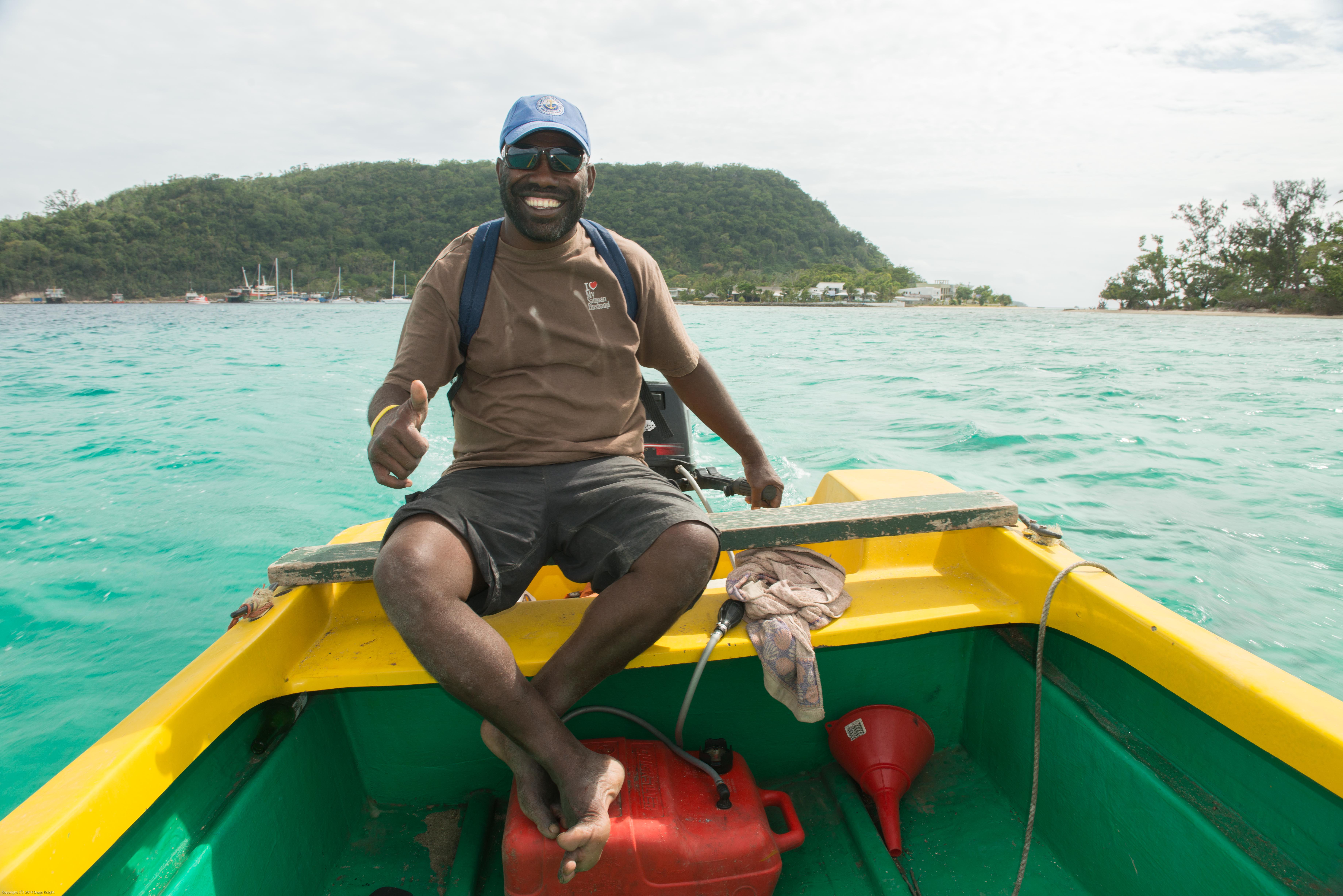 I was fortunate that this glorious sailing ship was moored offshore for the duration of my stay. Just like a pirate ship from the films. The crew members you can see on the rigging invited me on board, but I declined. I am under strict orders to decline such adventures after having nearly been kidnapped in Nairobi.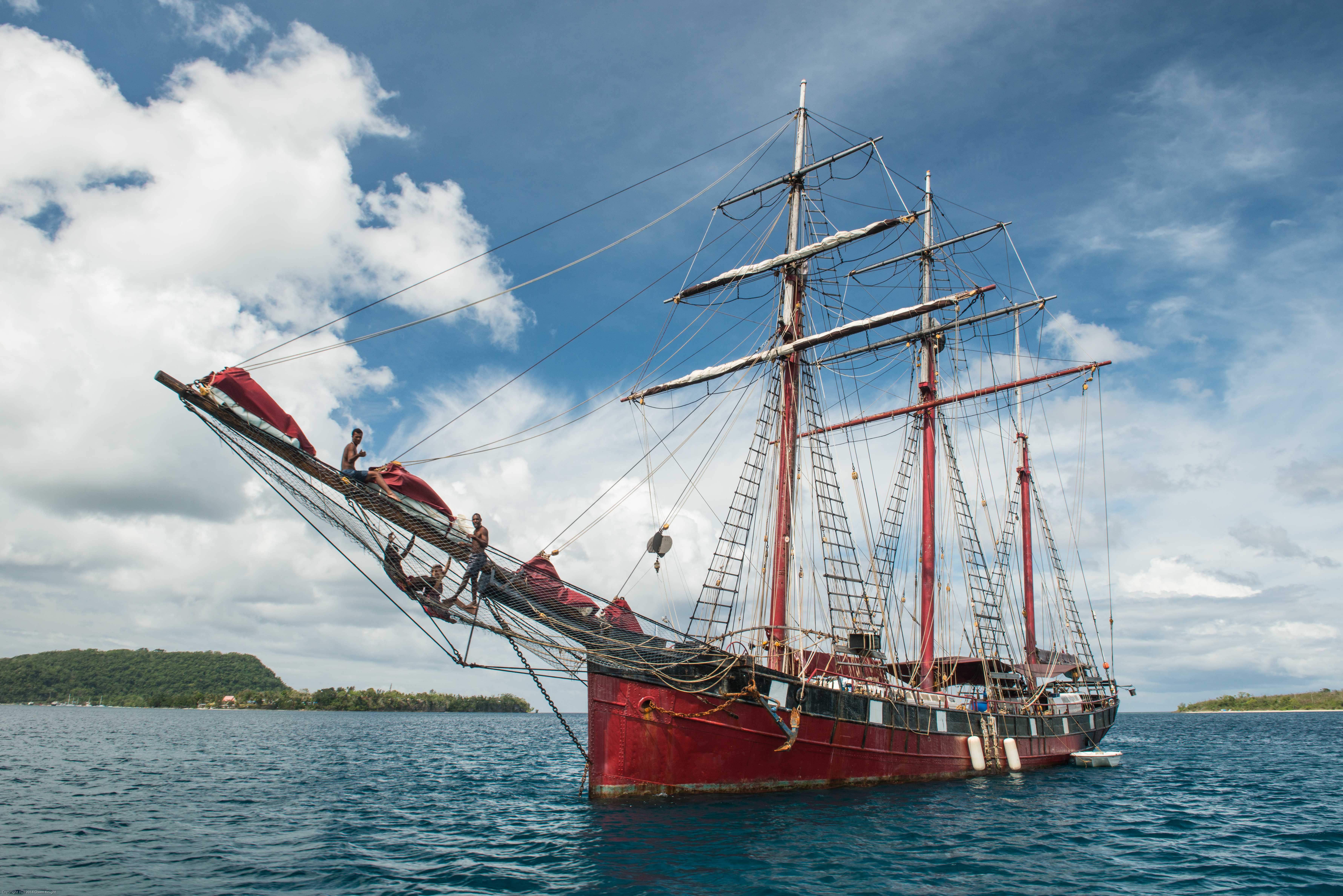 There is still much evidence of Cyclone Pam, which hit the islands on Friday 13th March 2015, with wind speeds of up to 300km per hour. It was a miracle that only eleven people were killed. There are many buildings in Port Vila that still show the damage. Here are two of many wrecked boats, some quite large.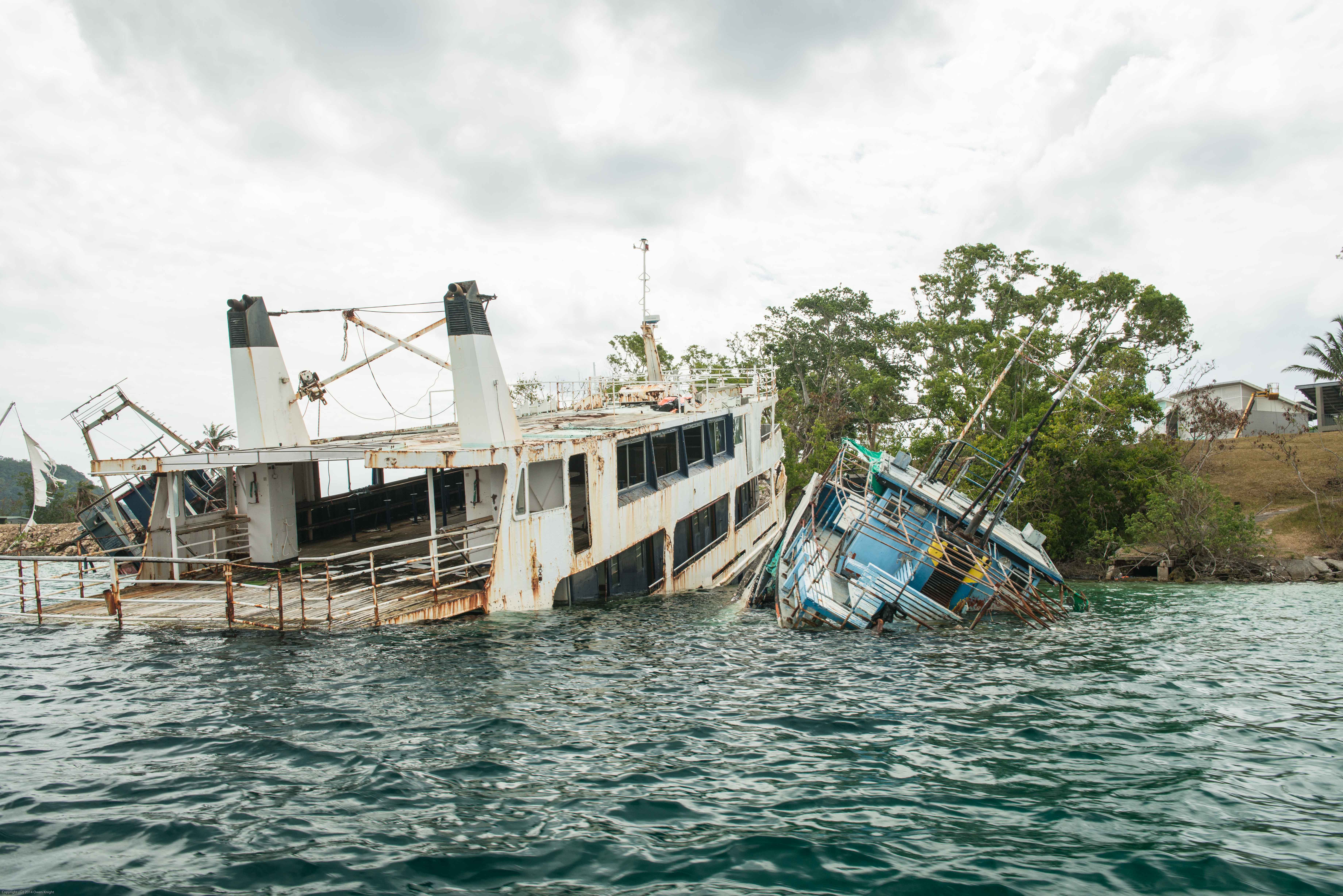 In town, many of the local buses are decorated in eye-catching ways. It was shortly after the Rugby World Cup tournament. These two clearly show their allegiance. Most appeared (quite sensibly) to be New Zealand supporters. You can take one of these buses to anywhere in Vila for a fixed price of 150 vatu, which is about ninety pence sterling.
Each day I would ask into town for a coffee and the best croissants outside of France at Au Péché Mignon. By day 3 the waiter remembered my order and brought it without waiting be asked. The café is almost opposite the market and I just must post another photo of this.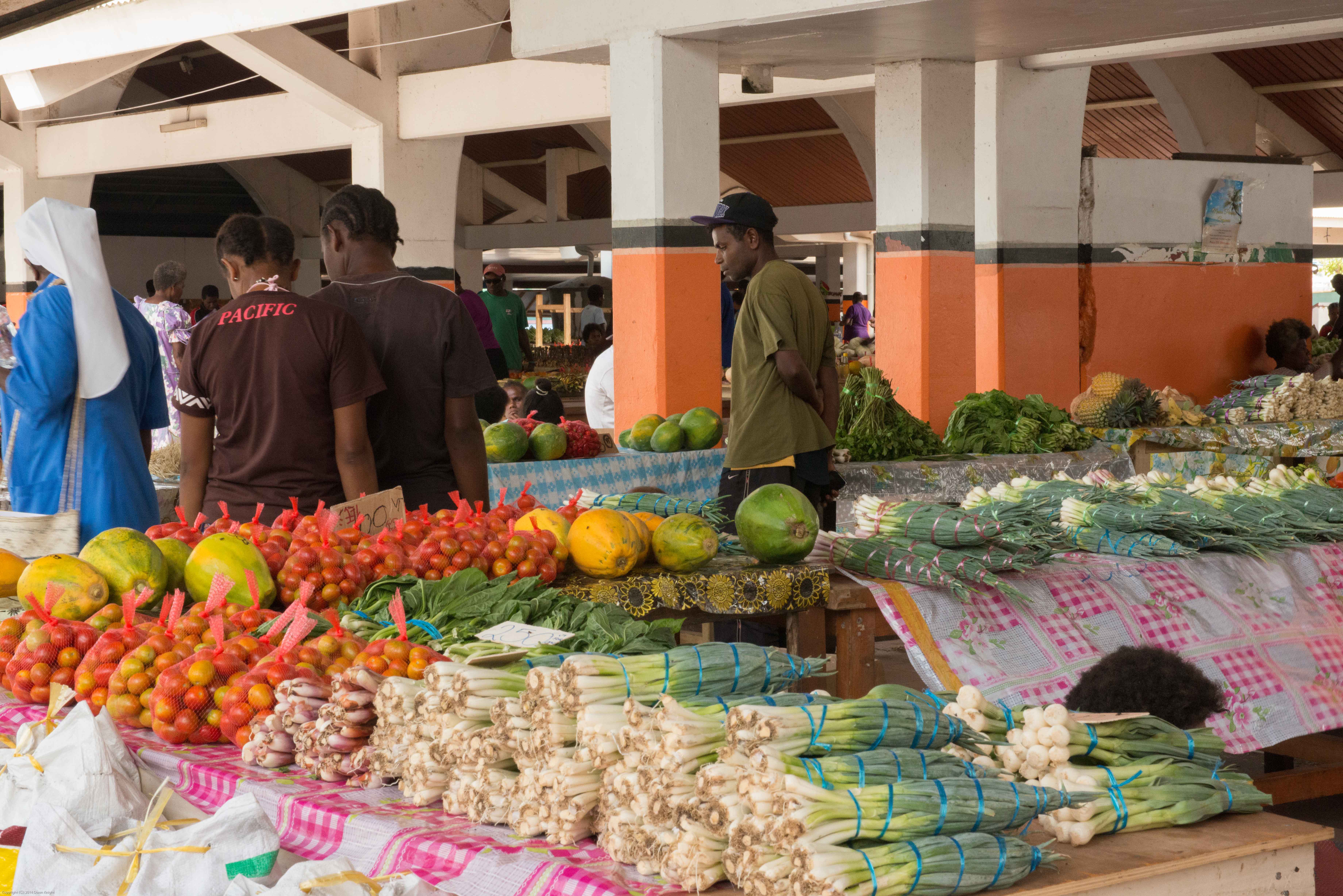 The town centre and shoreline is a couple kilometres from where we stay. The walk passes through a residential area, where people call out from their gardens to say hello and ask where you come from. The route passes through a large sport field with seaward views. Near the entrance to the playing field I passed these resident washing their dog. I asked permission to take their photo, which they readily agreed. It took a few minutes to capture them not posing. The catches the domestic scene beautifully. I love details such as the washing line and the curious child.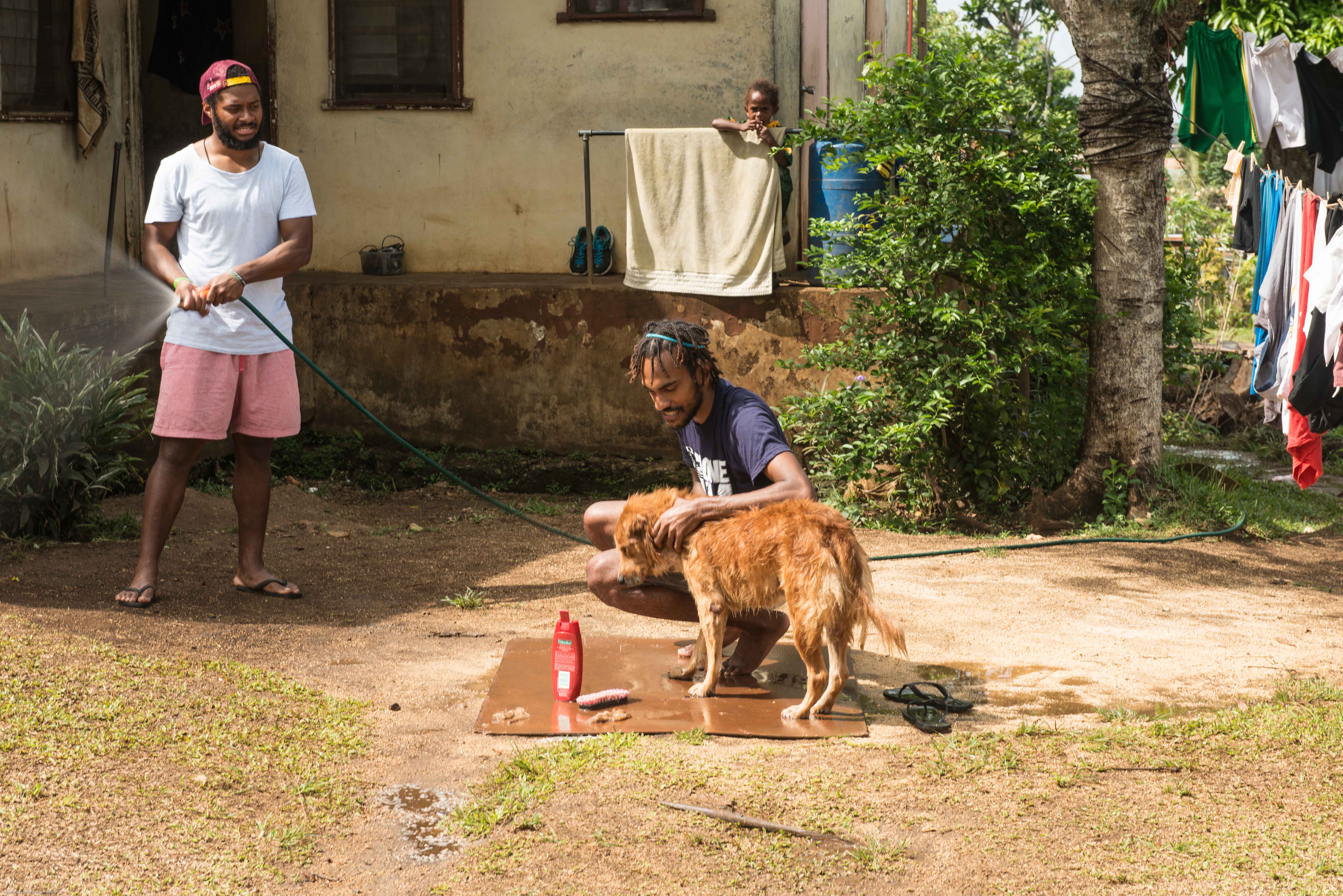 A fairly regular major event in Vila is the visit of a cruise ship. When you look out from the shore to the nearby islands of Iririki and Ifira, you would not imagine it was possible for such large vessels to navigate between the two. These ships carry up to three and a half thousand passengers, who visits for a day or two, providing commercial opportunities for stallholders, water taxis, taxis and buses. Our regular taxi drive too us that he and many others queue from 5.30 in the morning total advantage of this trade.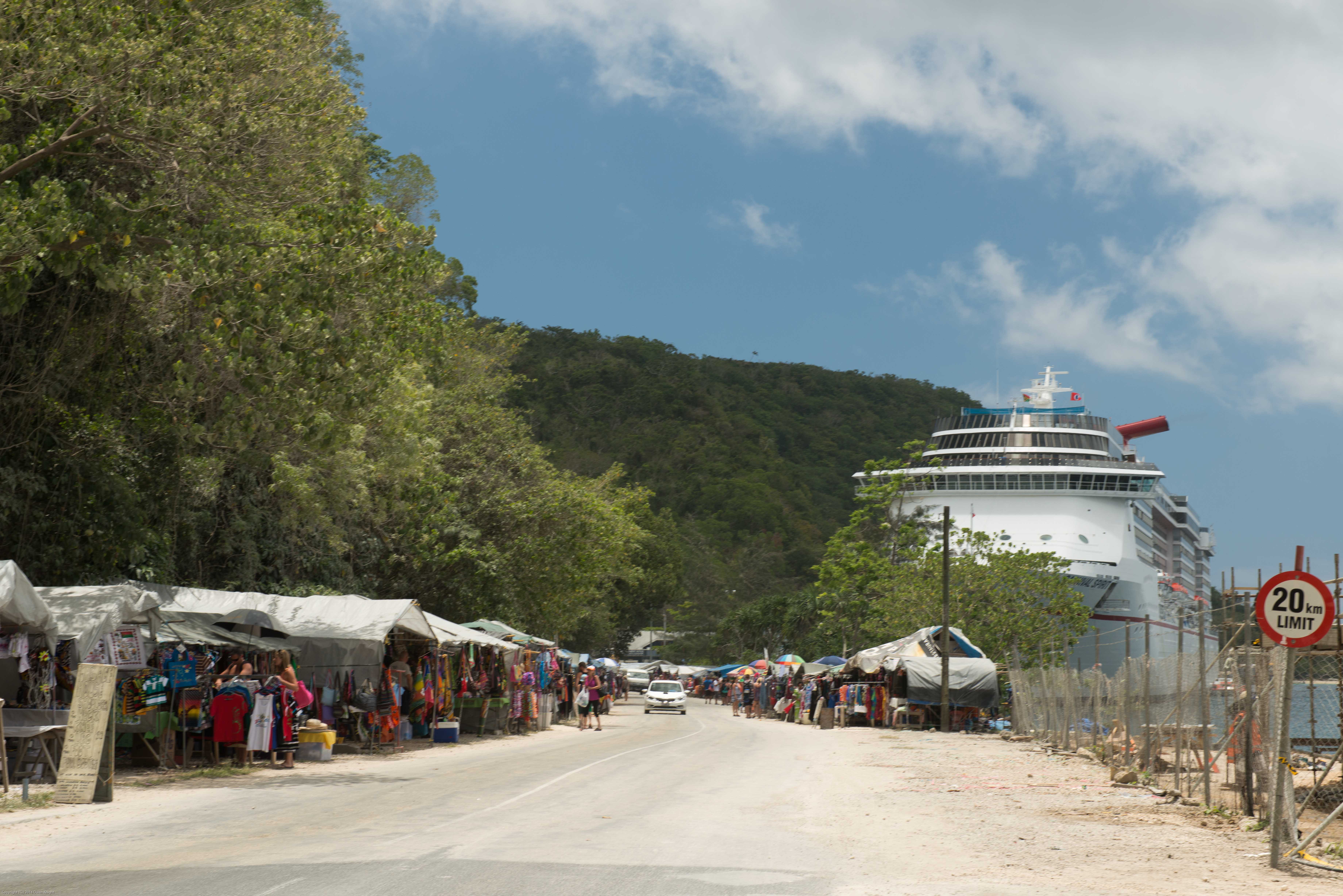 As well as clothing and the usual tourist gifts, many other services are on offer.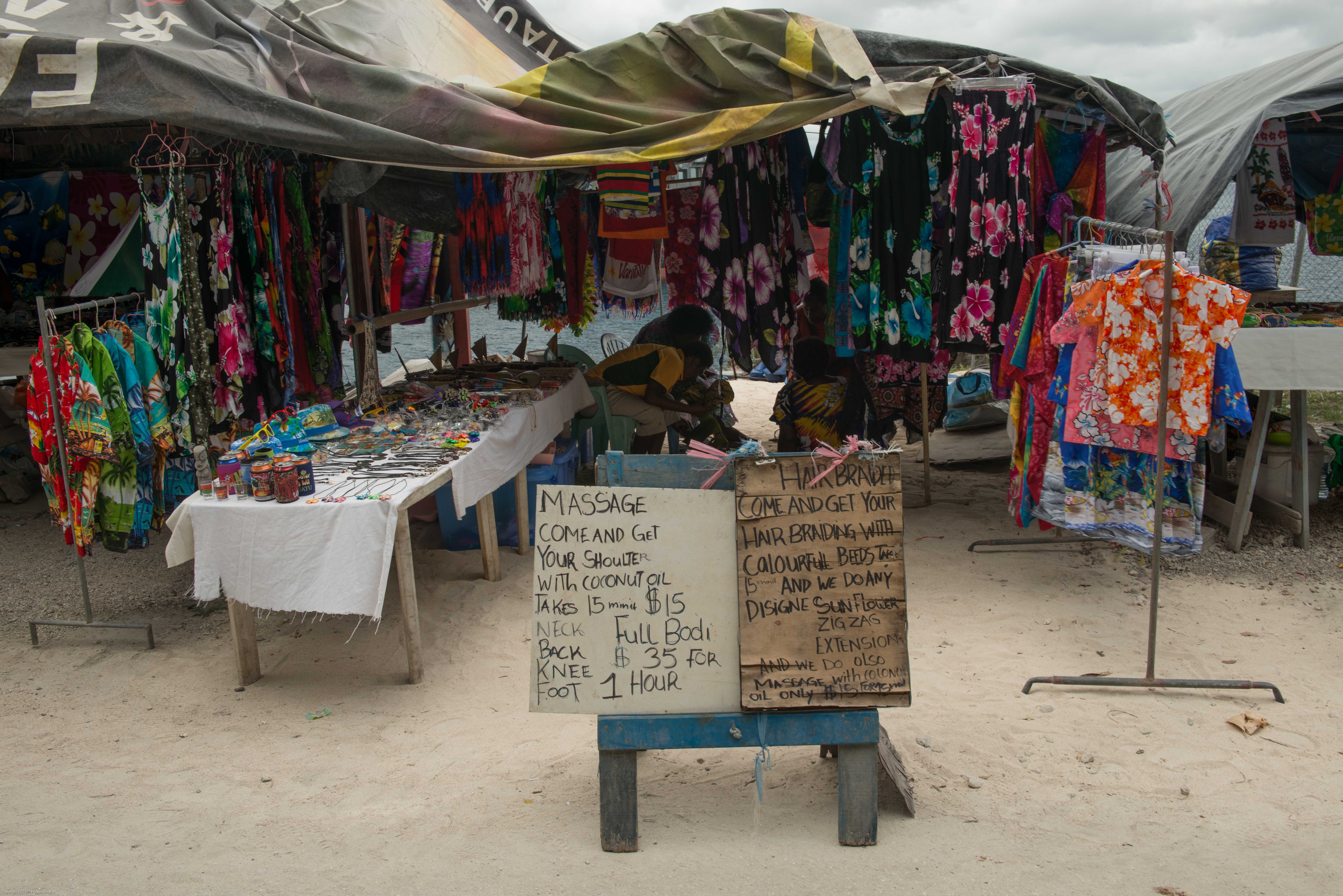 Traders are not put off by local dangers.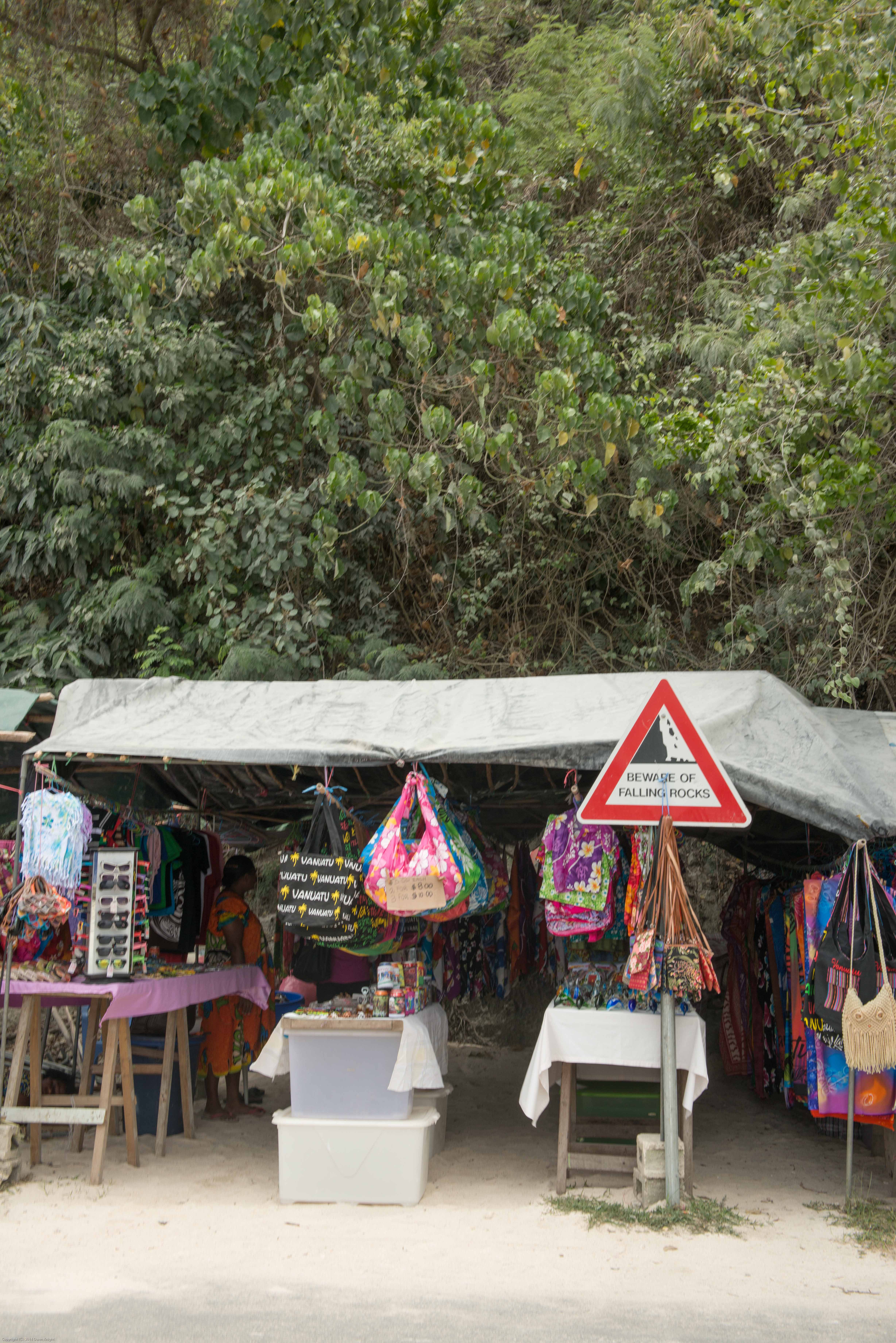 And finally, an image of a car wrecked by a tree, felled by the cyclone.