A Visit to Lombok, Indonesia, 2015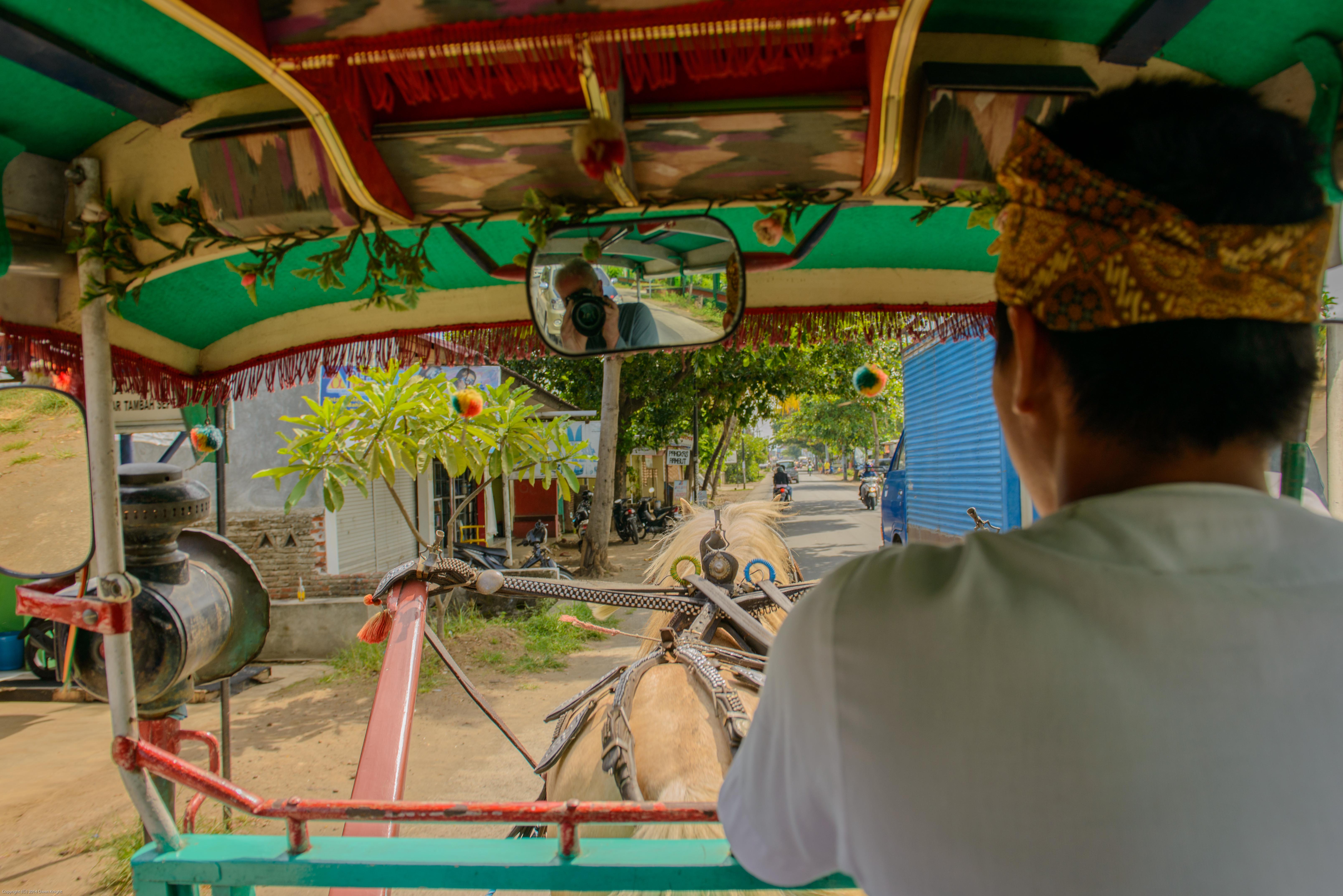 While holidaying in Bali earlier in the year, we took a few days in the neighbouring island of Lombok. The flight time between the islands is twenty minutes, but with our destination resort in in the north, it was a two hour drive from the airport. The outward journey took us into the mountains, through a monkey forest; the return was a different scenic route, starting along the coast.
There seems little purpose in visiting a new country or region unless you can experience at least a flavour of the destination. Clearly, in three days, we were not going to experience Lombok in depth, but the outing described here allowed us to contrast the island with our more familiar Bali.
We were collected from our (rather luxurious) hotel by Abdul and his lovely pony Hercules (really).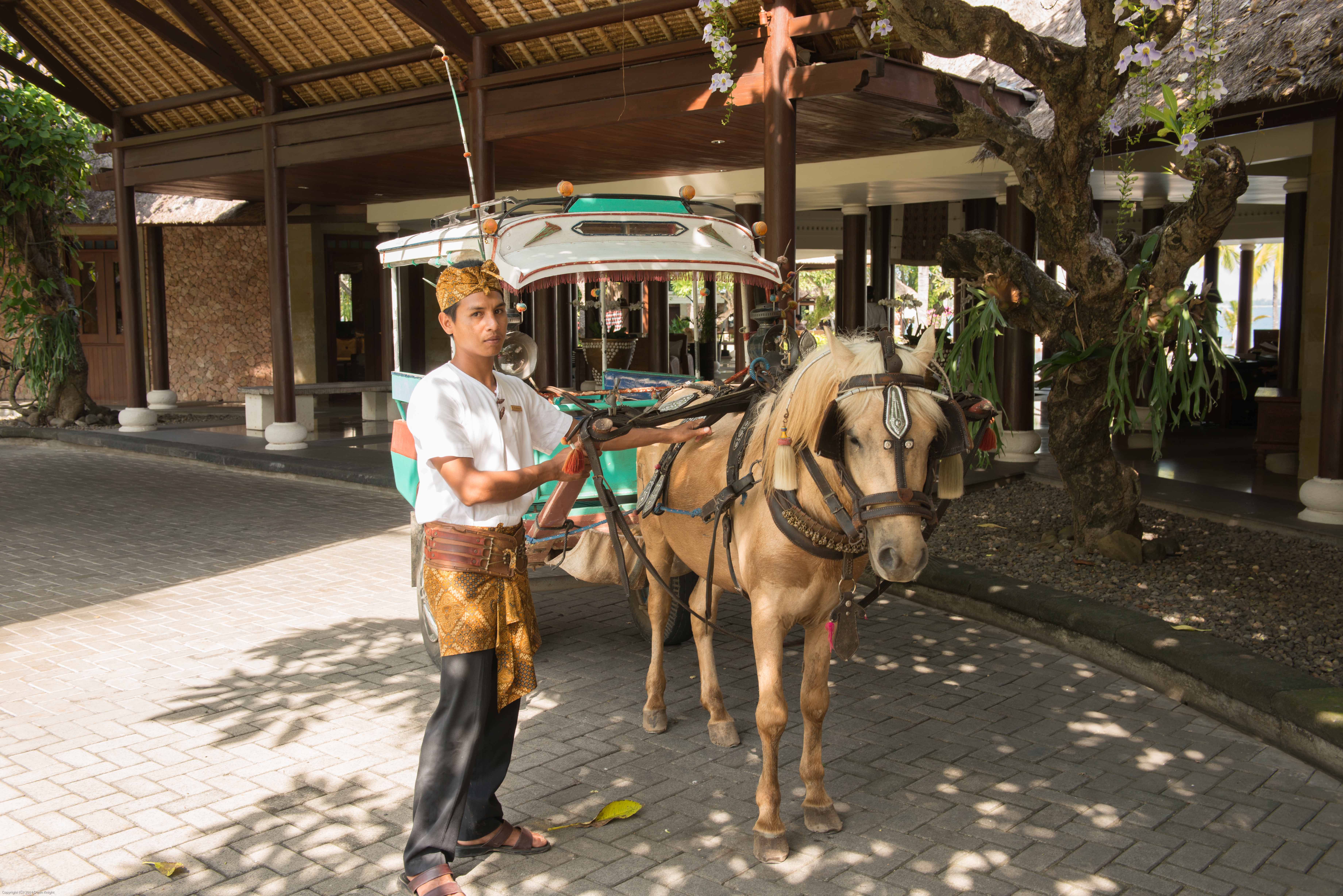 Abdul and Hercules are obviously in business to take advantage of the tourist market, but this was unimportant. Hercules was immaculately behaved on the busy main road, as can be seen in the discreet selfie heading this post.
Our method of transport attracted much interest from local people, including this group of schoolchildren…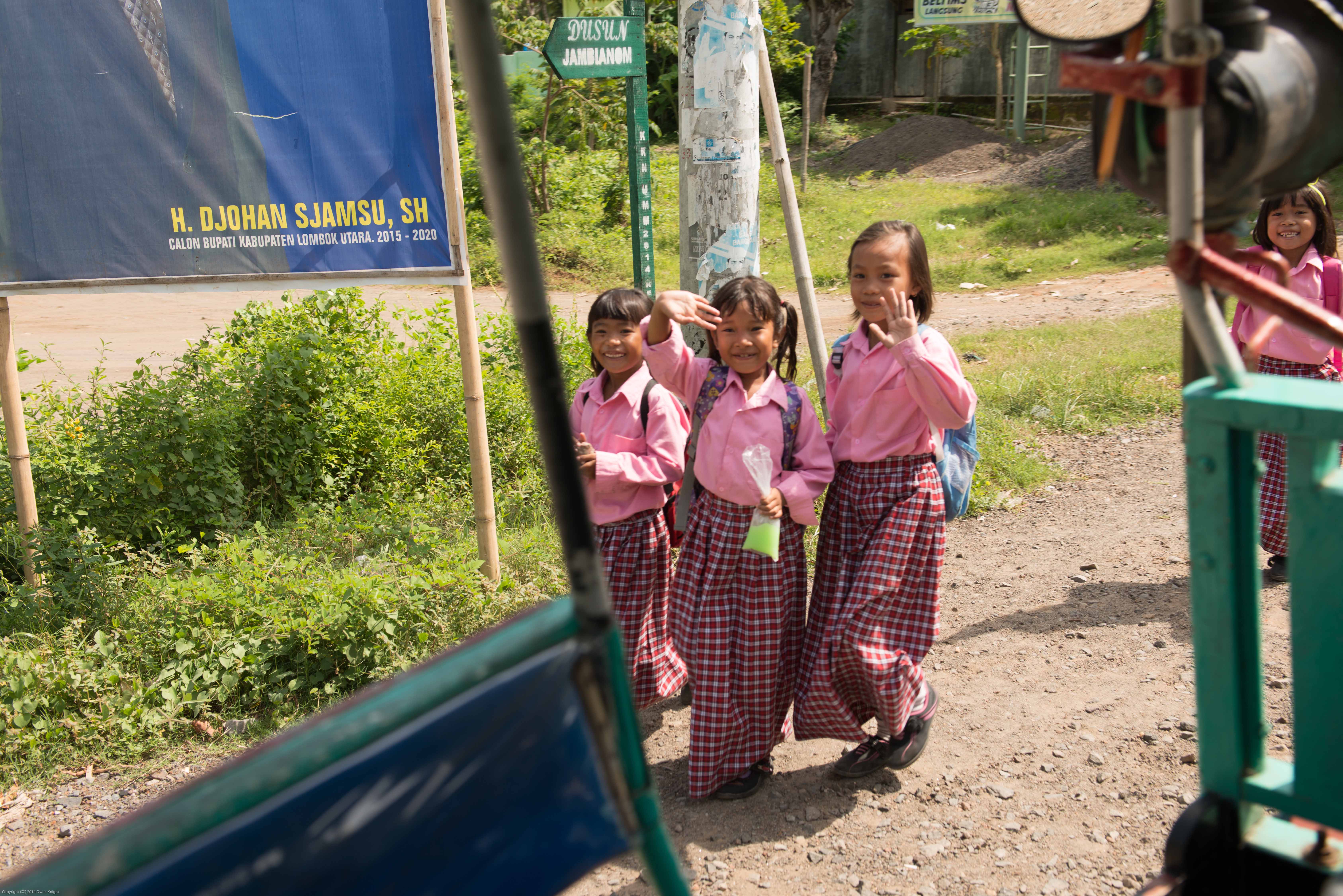 …and this splendid dude on his motorcycle, who was only too keen to be photographed.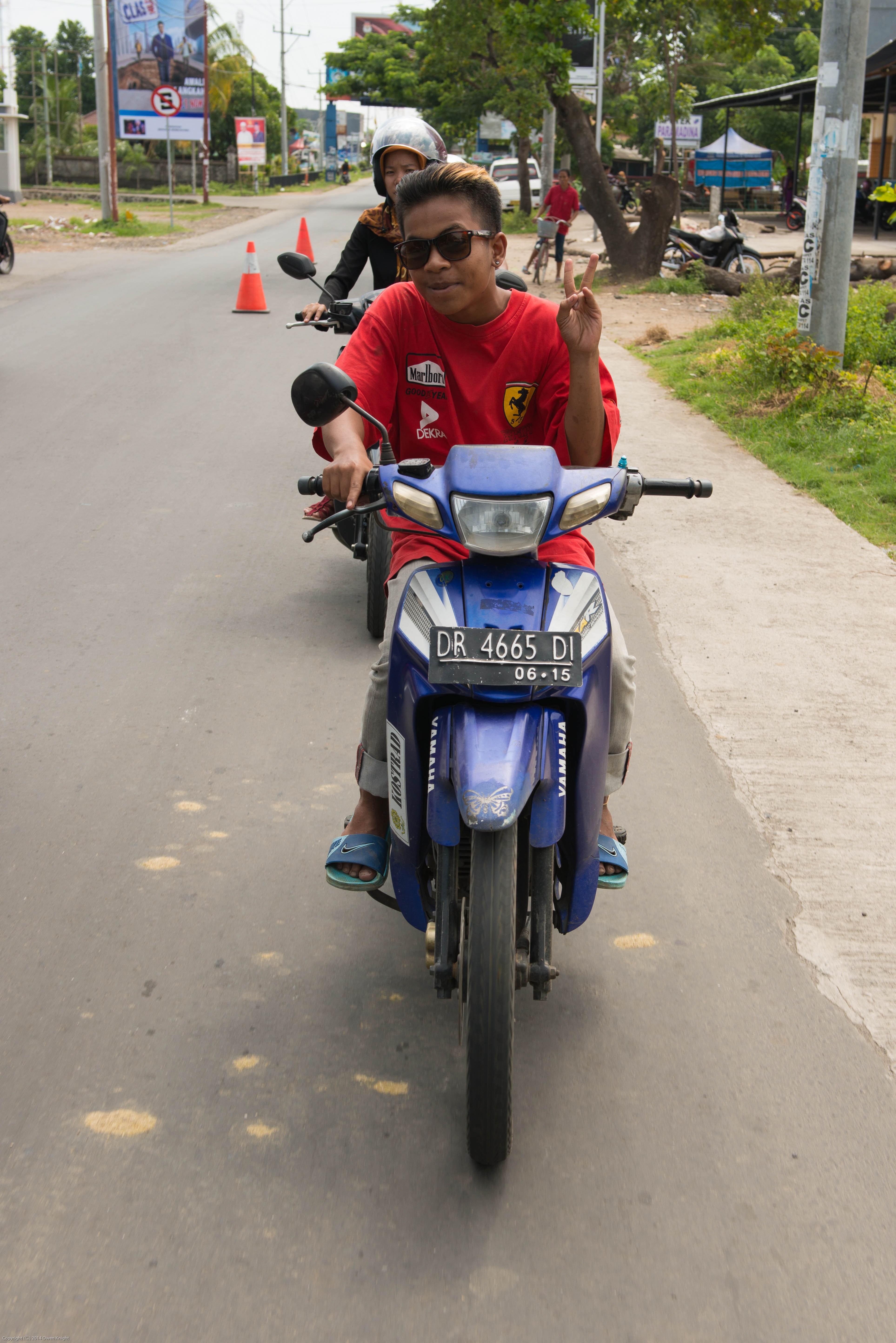 Whereas Bali has a predominantly Hindu population of 95% with a small Muslim population in the north, Lombok is 85% Muslim, with Hindus the largest minority. Women dress modestly, but are not strictly veiled and generally do not cover their entire bodies, although a veil can be useful on occasions.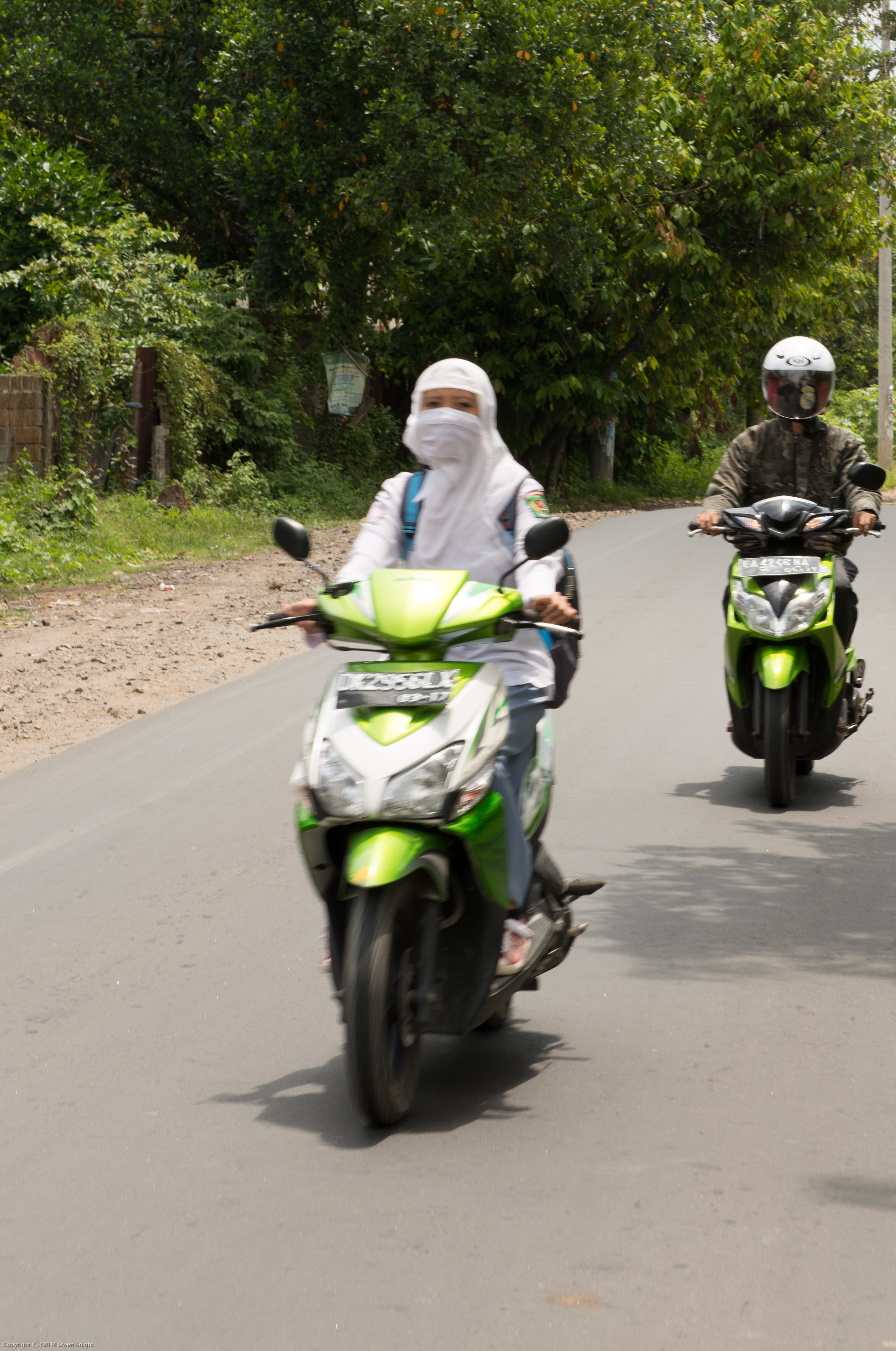 Our first visit was to the thriving local market. The quality of the chillies, garlic, onions and several unrecognisable vegetables and herbs was impressive, as these images witness.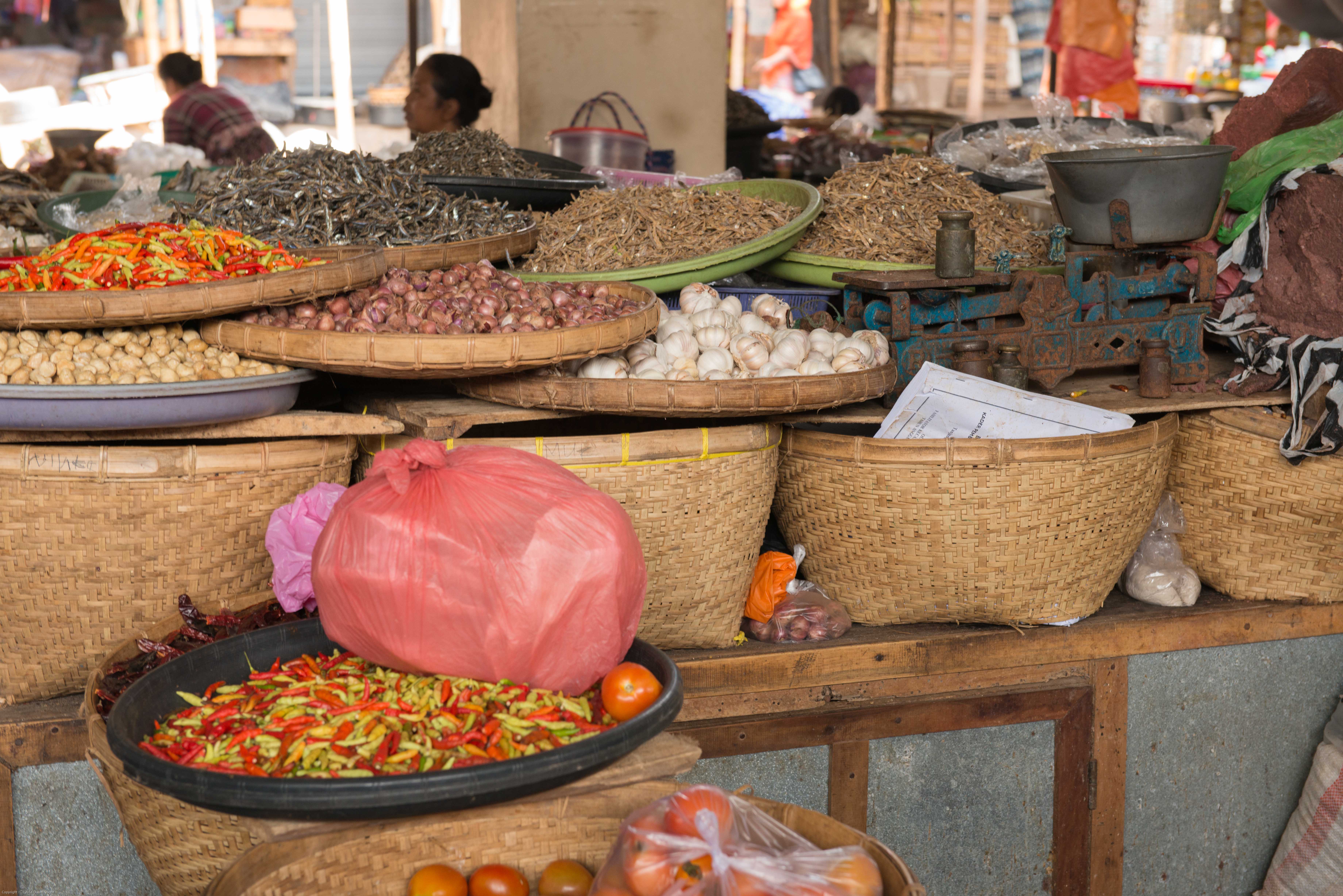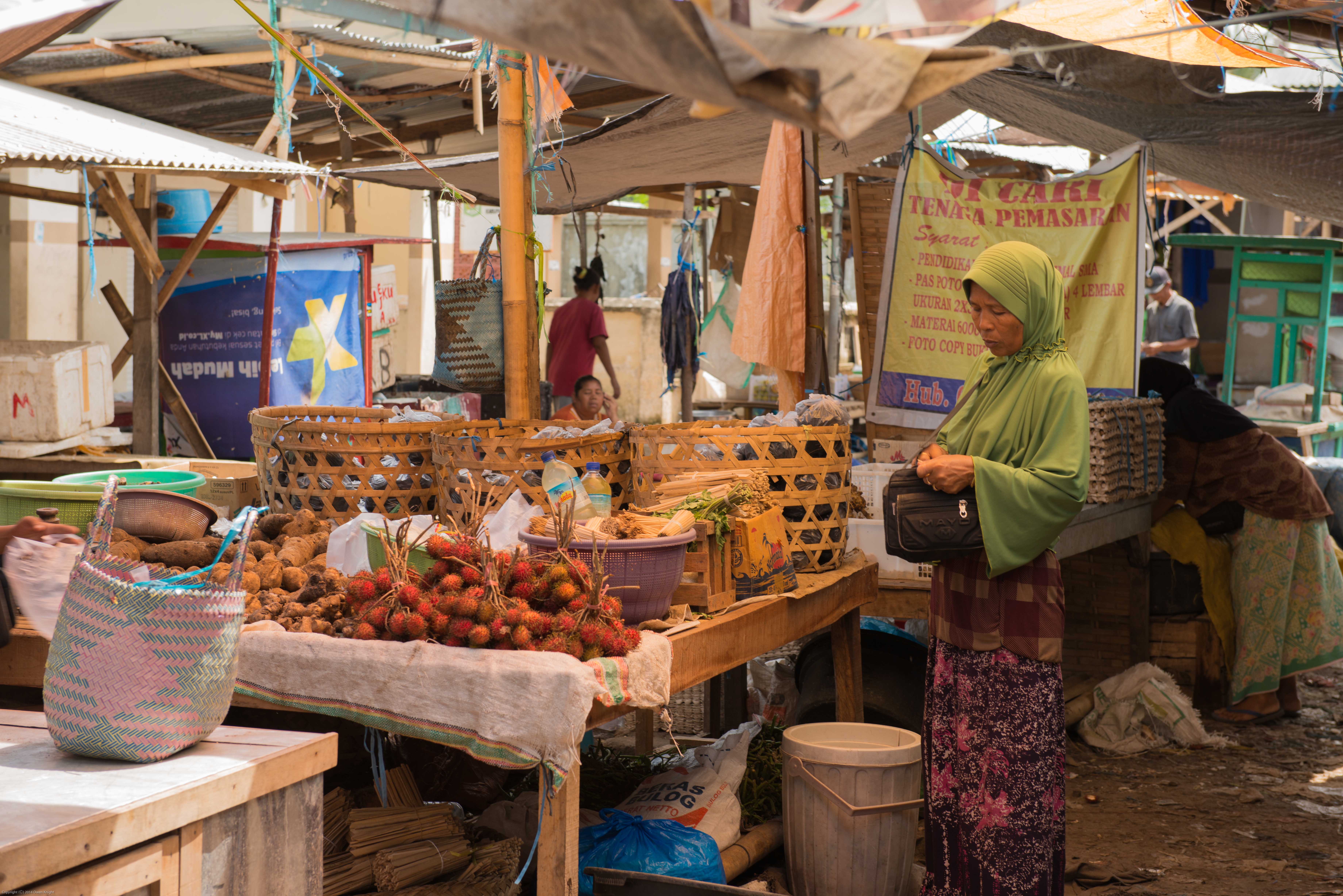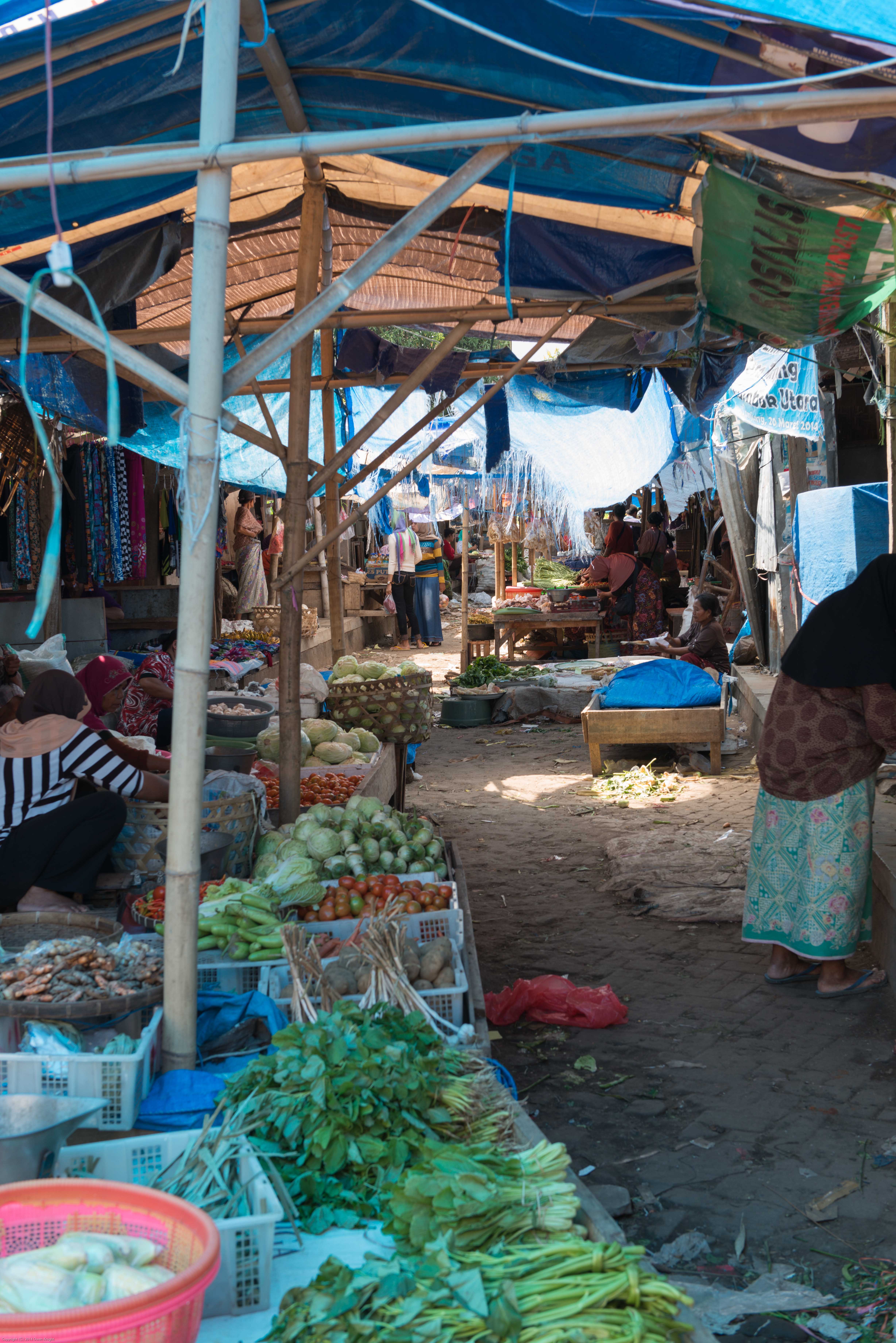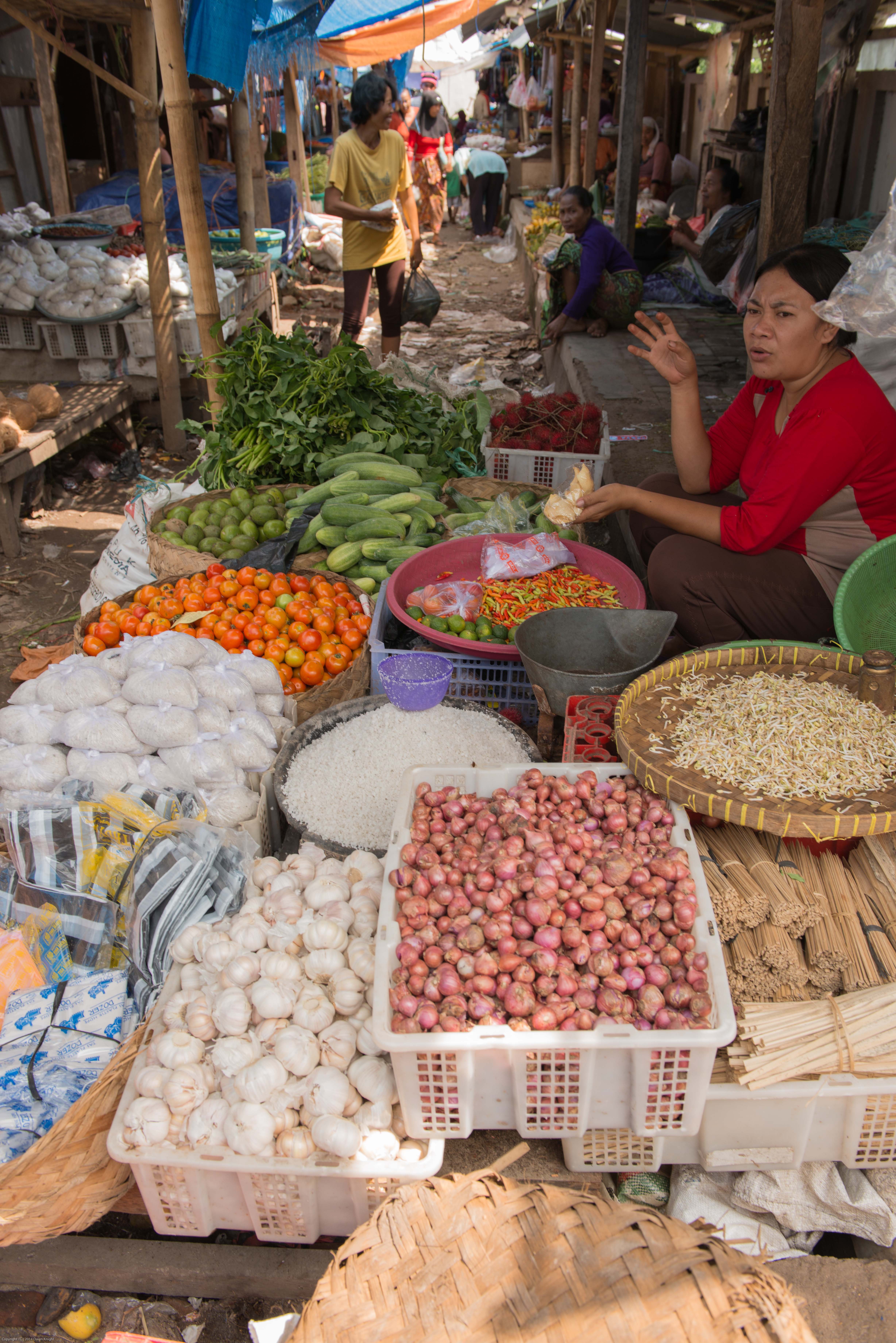 This lady specialised in rice, lentils, beans and chillies.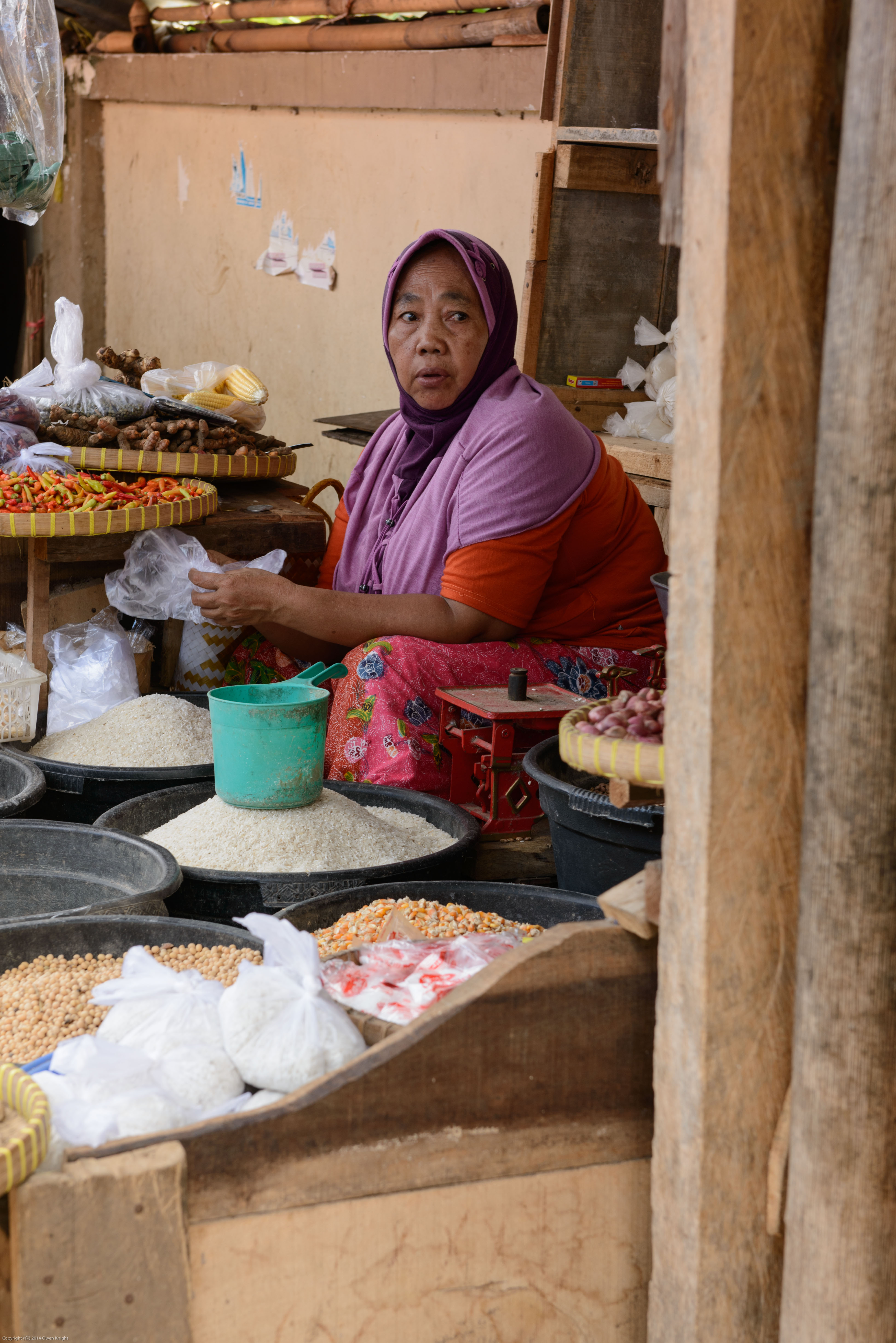 As you would expect, a key difference from Bali is the number of mosques, many very attractively decorated.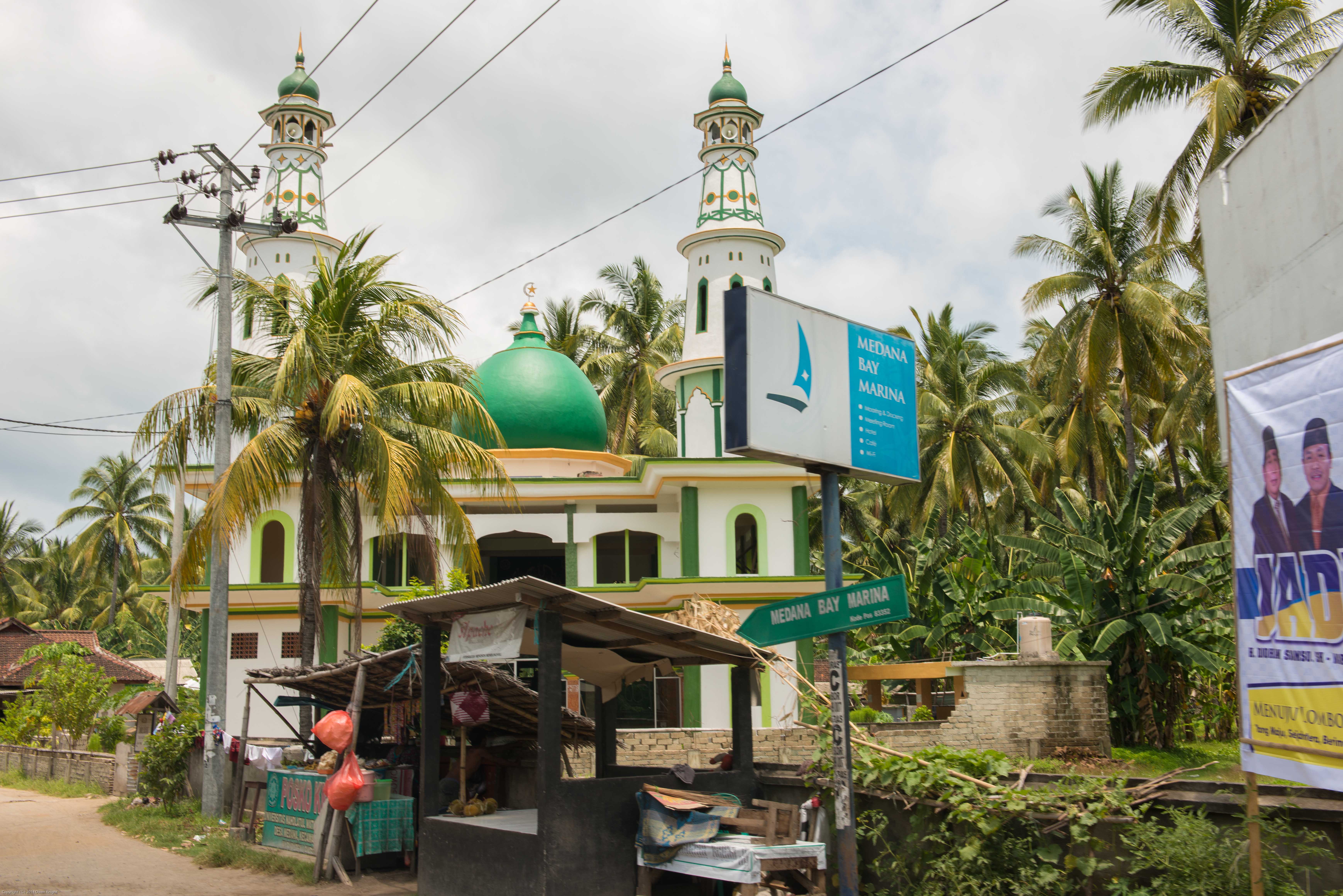 We made an impromptu decision to visit a local village, close to this mosque, where one of the local women had decided to invite visitors, for a modest voluntary donation to experience the normal daily life of the village. She acted as a guide and translator and told us some of the history of the village. The following few illustrative photos show just that. We were the only visitors and the residents were just getting on with their daily business; nothing was staged for us. One interesting fact we learnt was that the northern part of the village is Muslim, whereas the southern part is Hindu, yet they share many of the same buildings for their respective feasts and functions. Quite uplifting.
Here are our guide's grandmother and (I believe) grandfather, weaving reeds for walls of buildings and for matting. Both were elegant and dignified people. I found it difficult not to stare at their feet, which looked as though they had never worn a pair of shoes.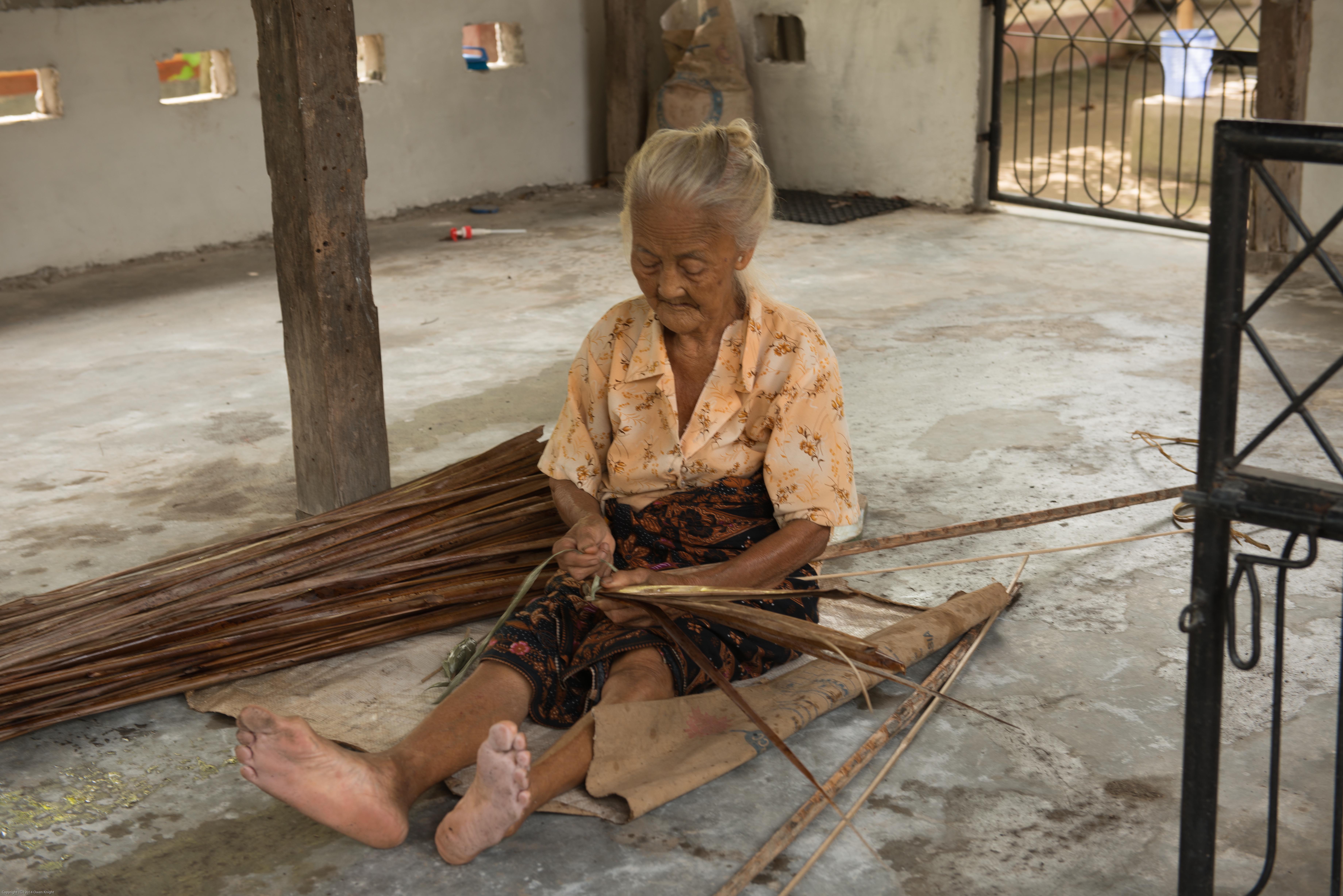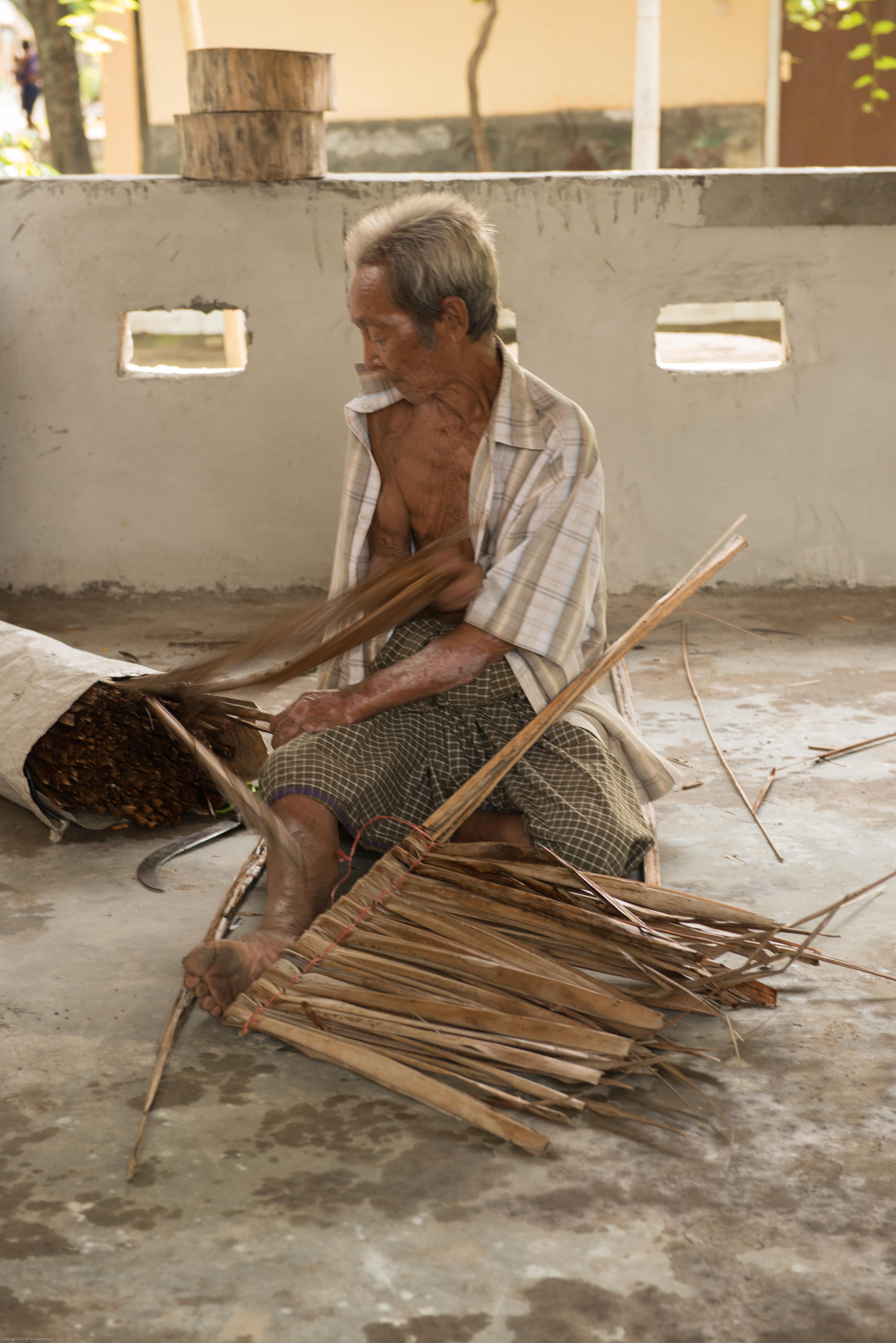 It was close to midday. Some were preparing their meal. First chop your coconut…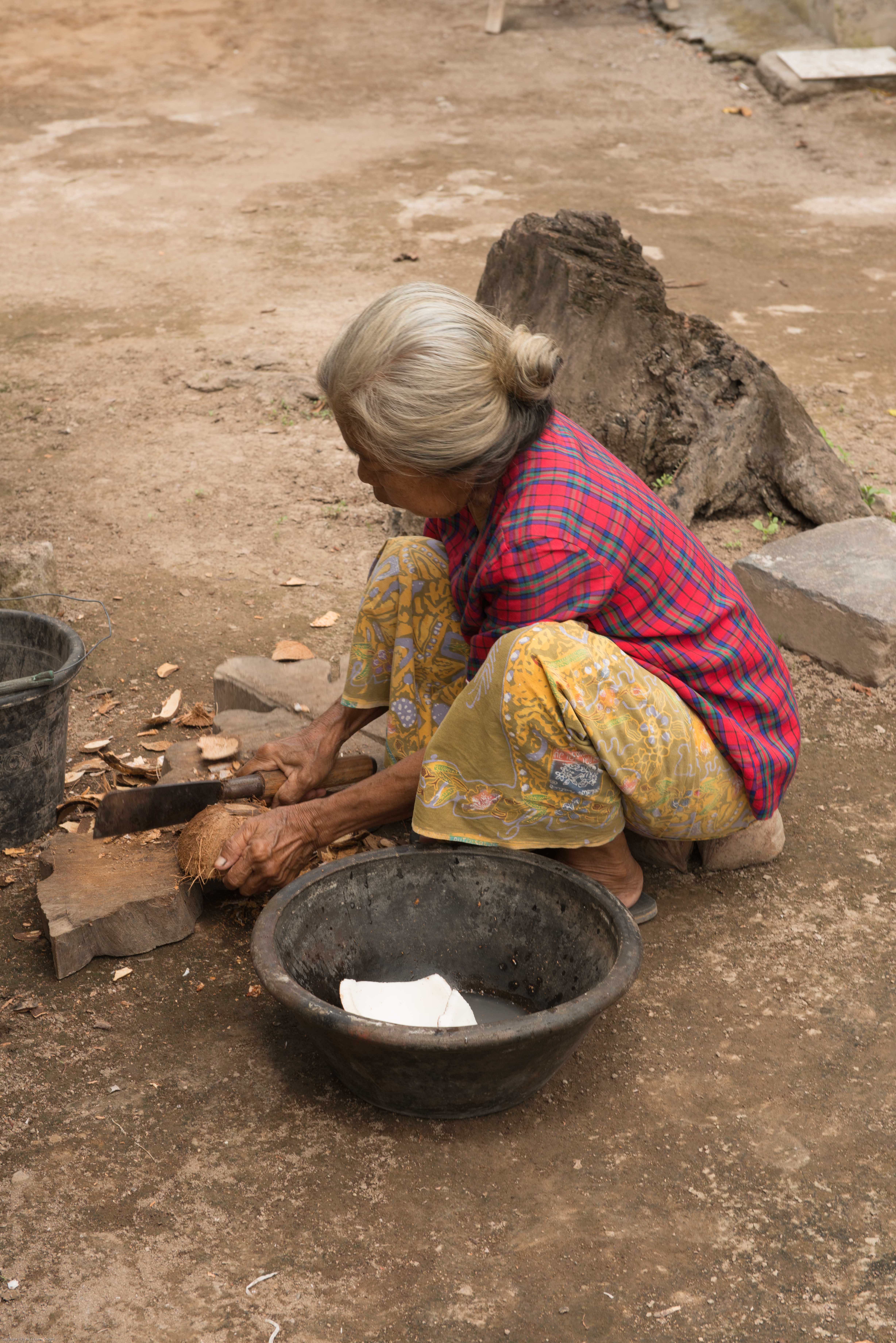 …then grate it…


…and simmer gently…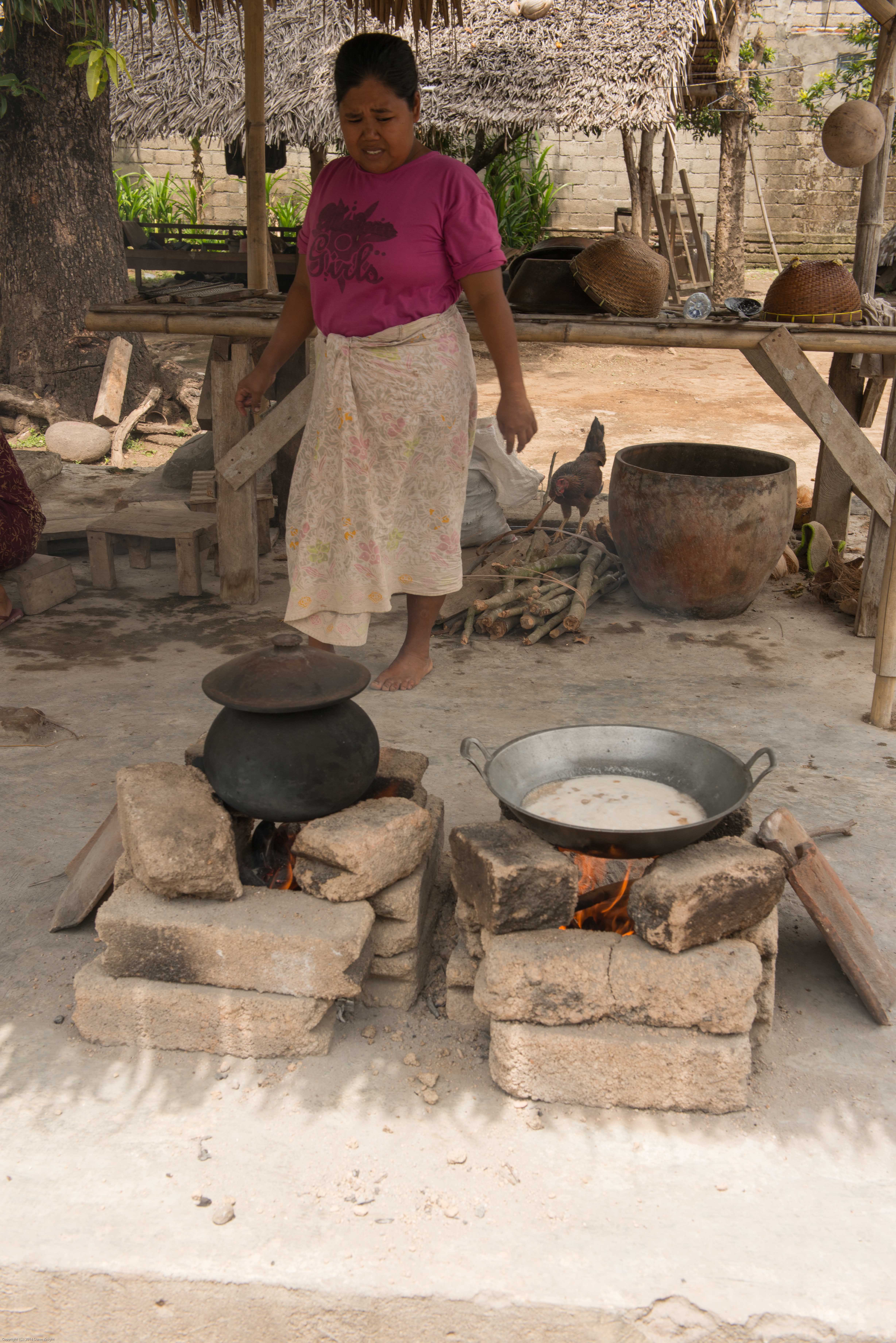 …adding water from the well, as necessary.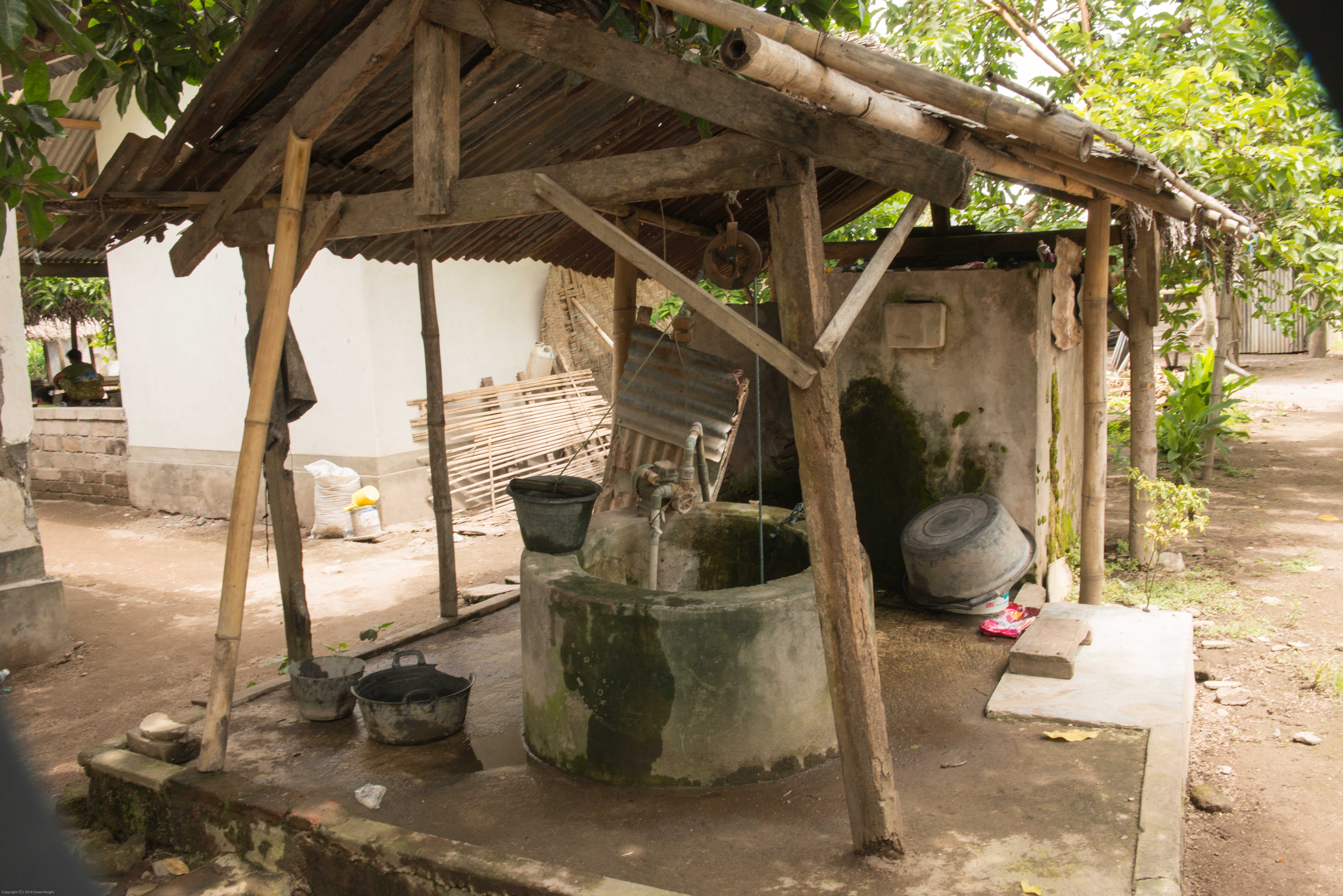 All that then remains is to wait for your family and guests to arrive.