The Invisible College Trilogy: Draft Cover for Book I August 2015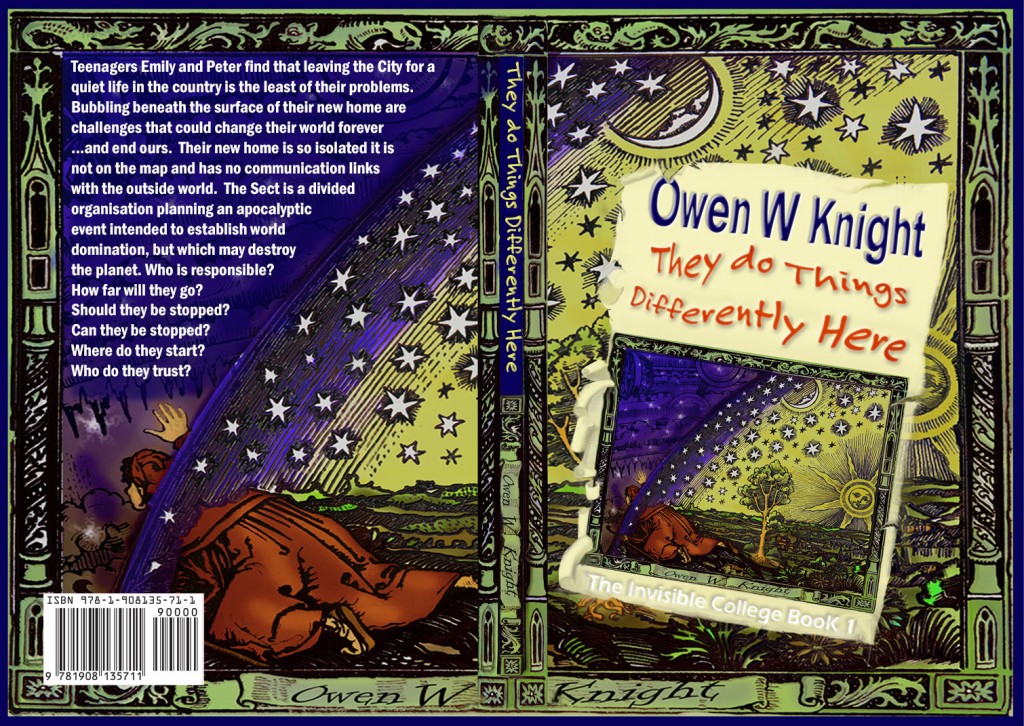 A pleasant surprise late last night when I received the draft covers for Book 1 of The Invisible College Trilogy, due for publication 'within weeks'.
Above is the complete cover. I am delighted that the designer has succeeded in taking a poor quality 19th century image, in the public domain, coloured it and integrated it into a striking and compelling design. I chose the image a long while ago, as it is very relevant to the plot of the trilogy.  The significance will not become clear until Book 2 is published, but the image will stand out on bookshop shelves and in publicity materials, differentiating the book from others.
I hope to persuade my publisher to incorporate the same image, with variations, into Books 2 and 3.
Here is an image of the front cover alone…
…and here is the back cover…
More news on publication date soon.