Rabat, Morocco: A Brief Selective Tour. Part II The Medina
The best way to begin a tour of the medina is from the top of the Rue des Consuls, so named as, a century ago, it was home to diplomats.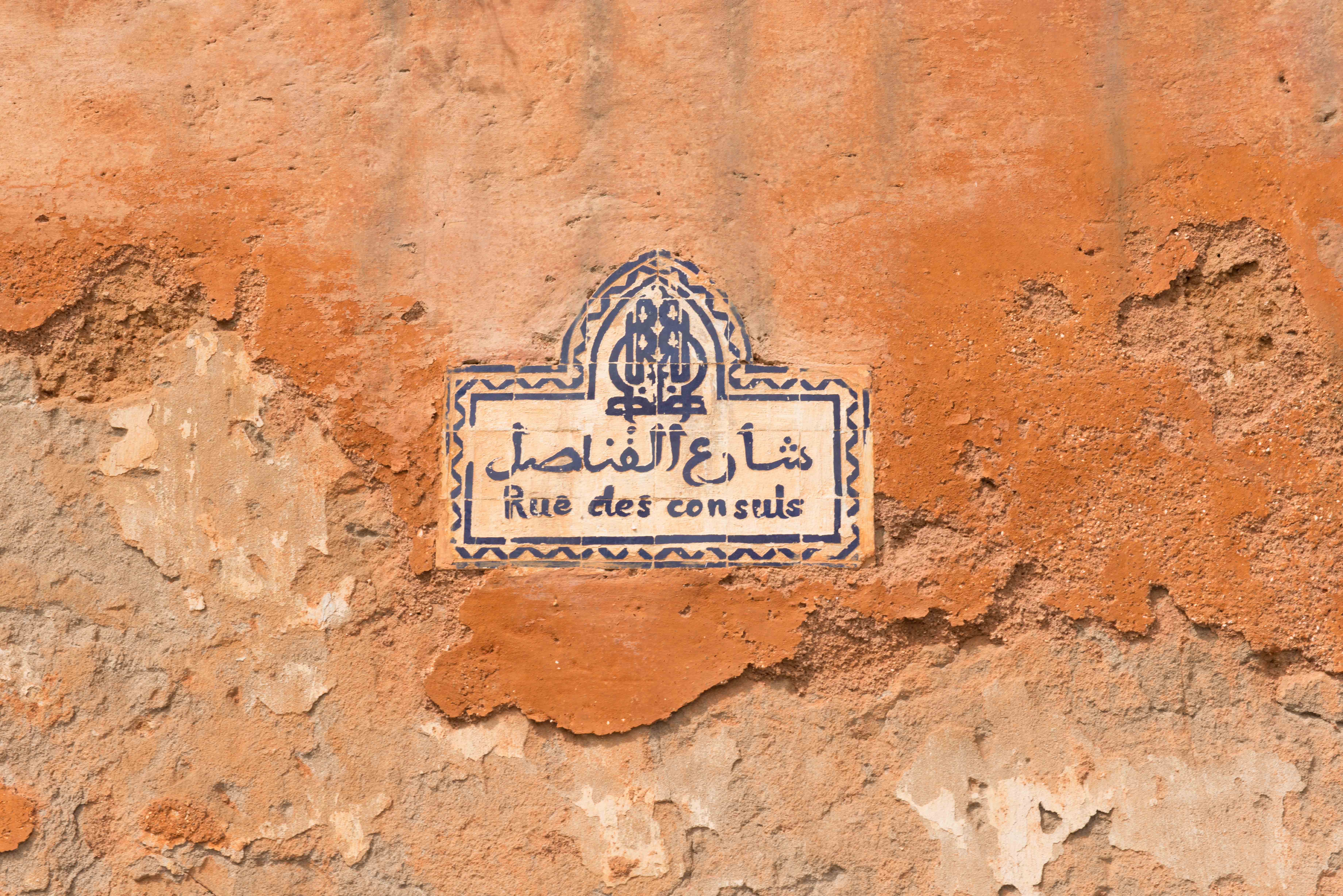 It was a pleasant surprise to find that in this whole area of small shops and stalls, weaving through a ancient residential quarter, there was absolutely no hassle to buy though, if you do (after the ritual haggling), you are warmly engaged in conversation ending with firm handshakes and, in one instance, a declaration of friendship. At the top of the street is a 'Tourist Police' office, whose occupants did not look at all busy. Directly opposite, this carpet shop stocked a variety of interesting wares.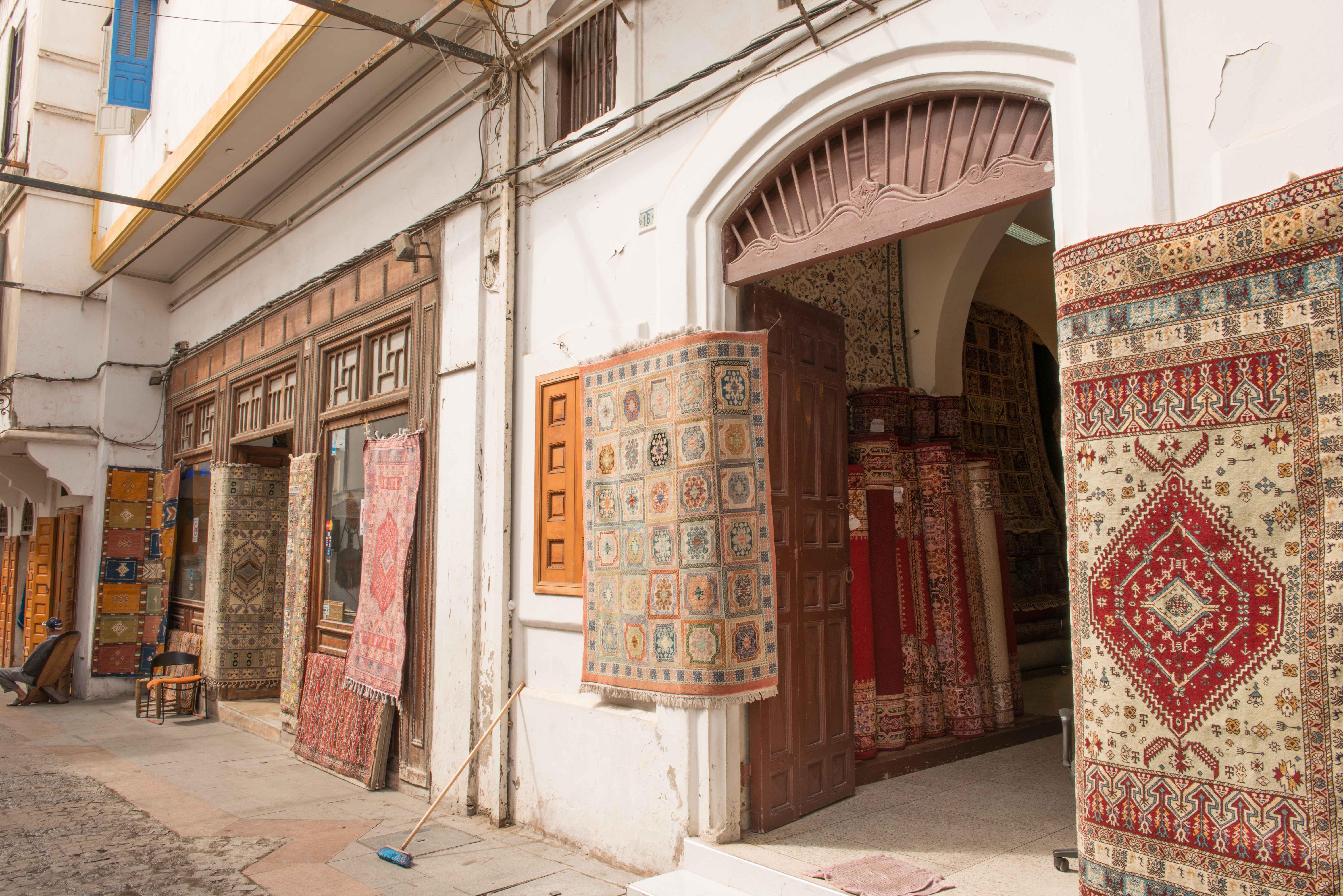 Not a camel to be seen at this old drinking trough, nor anywhere in Rabat, which is, for the most part, a thoroughly modern city.


And so, into the depths…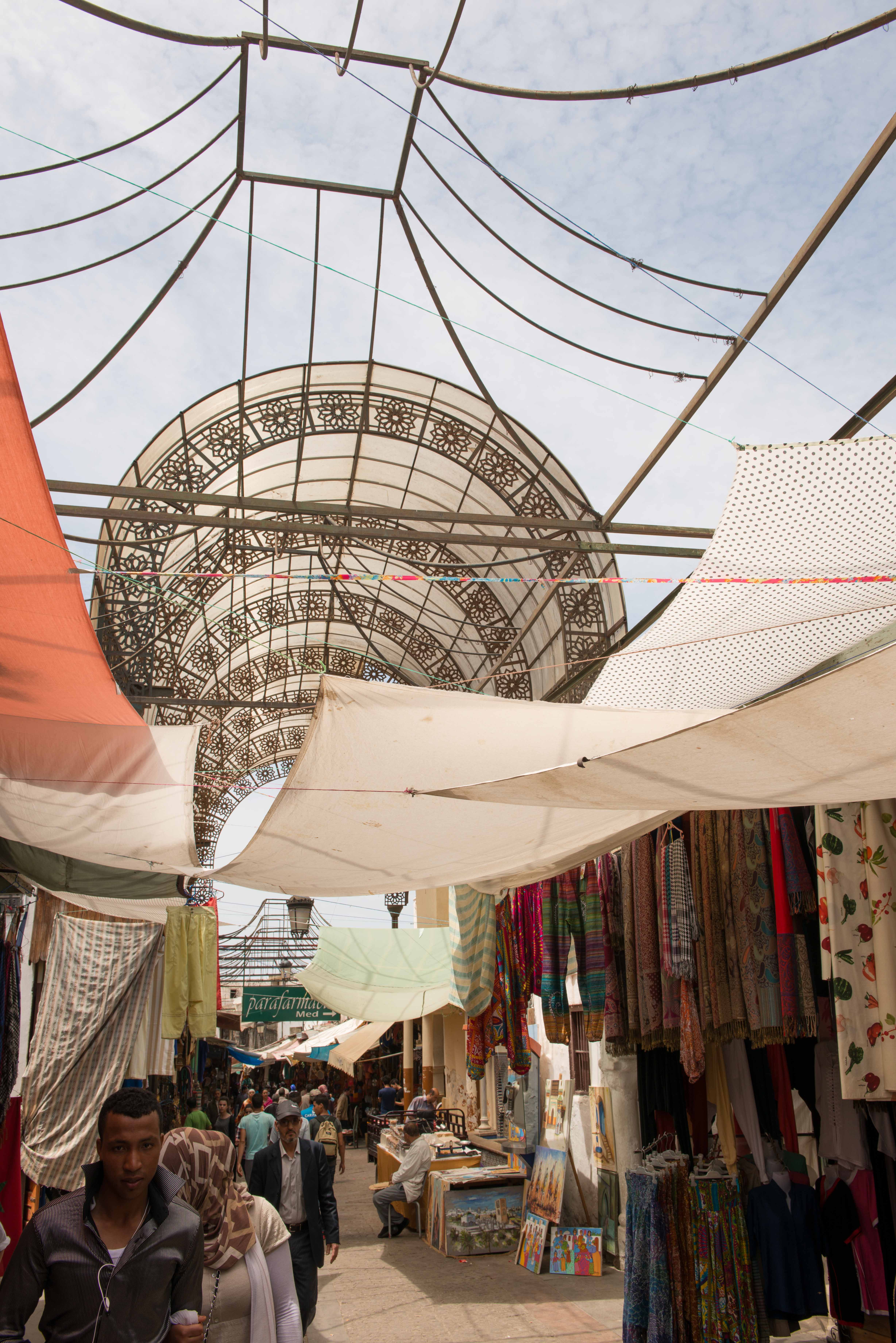 Among the most colourful shops are those selling pulses, beans and spices.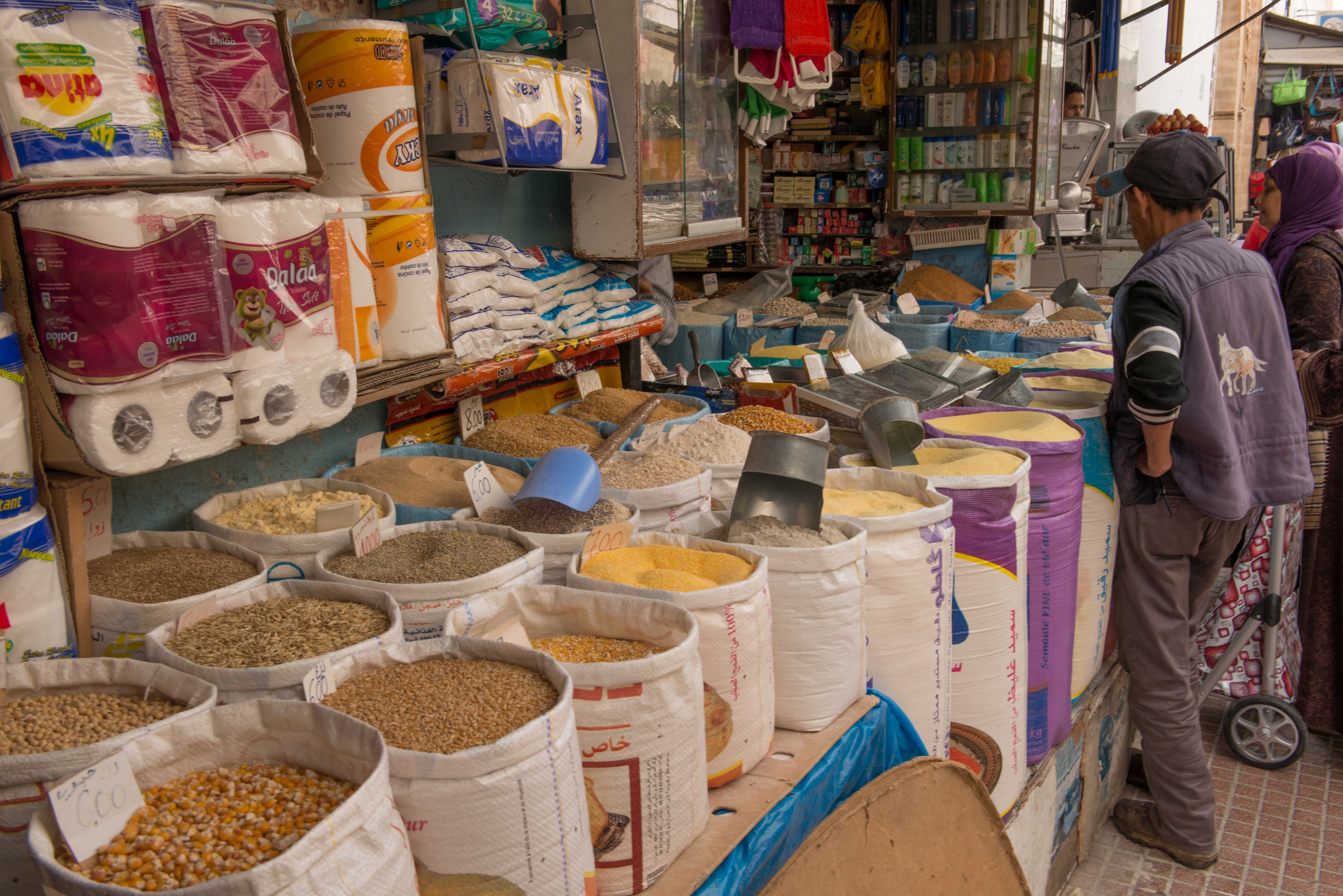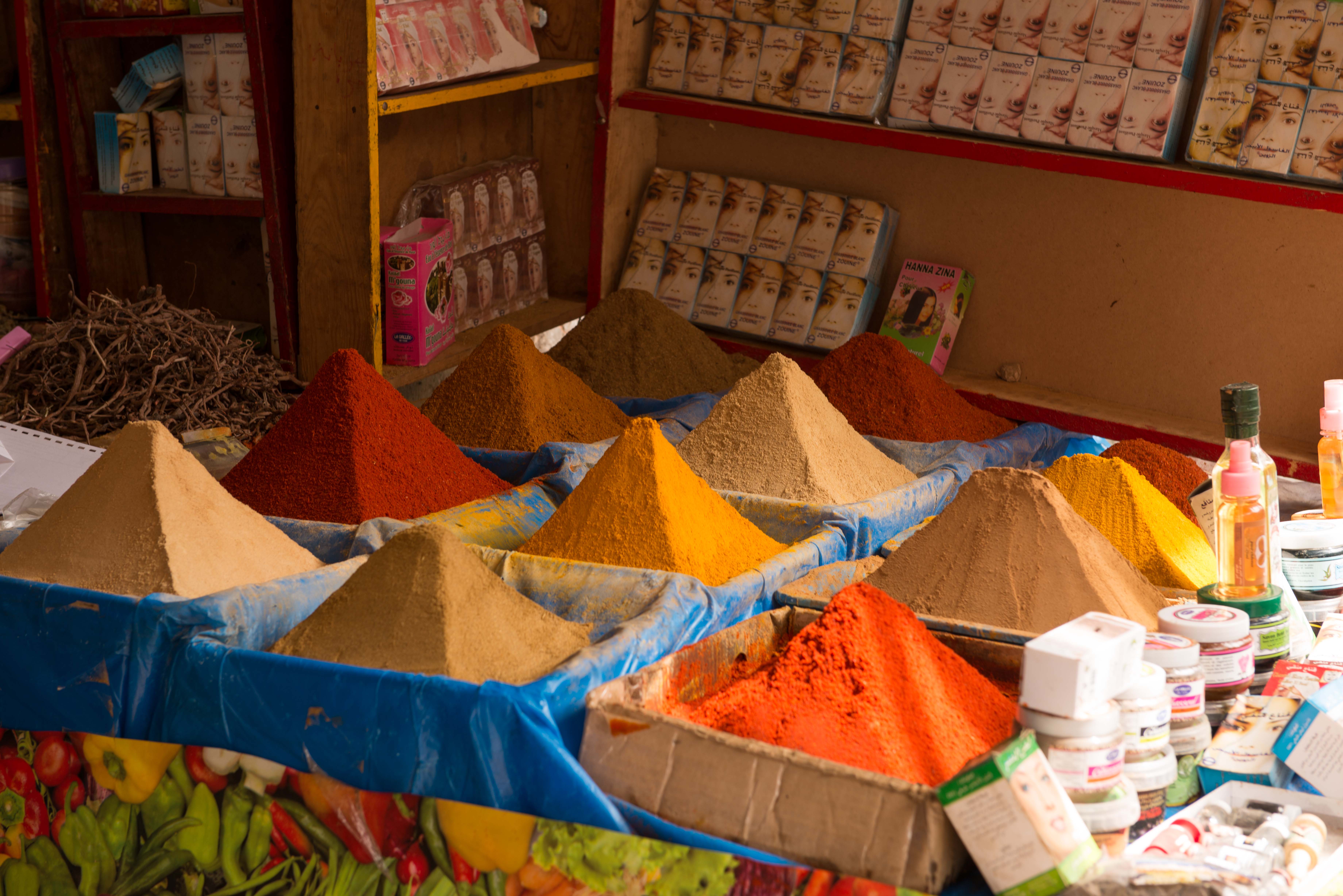 Others are geared to tourists…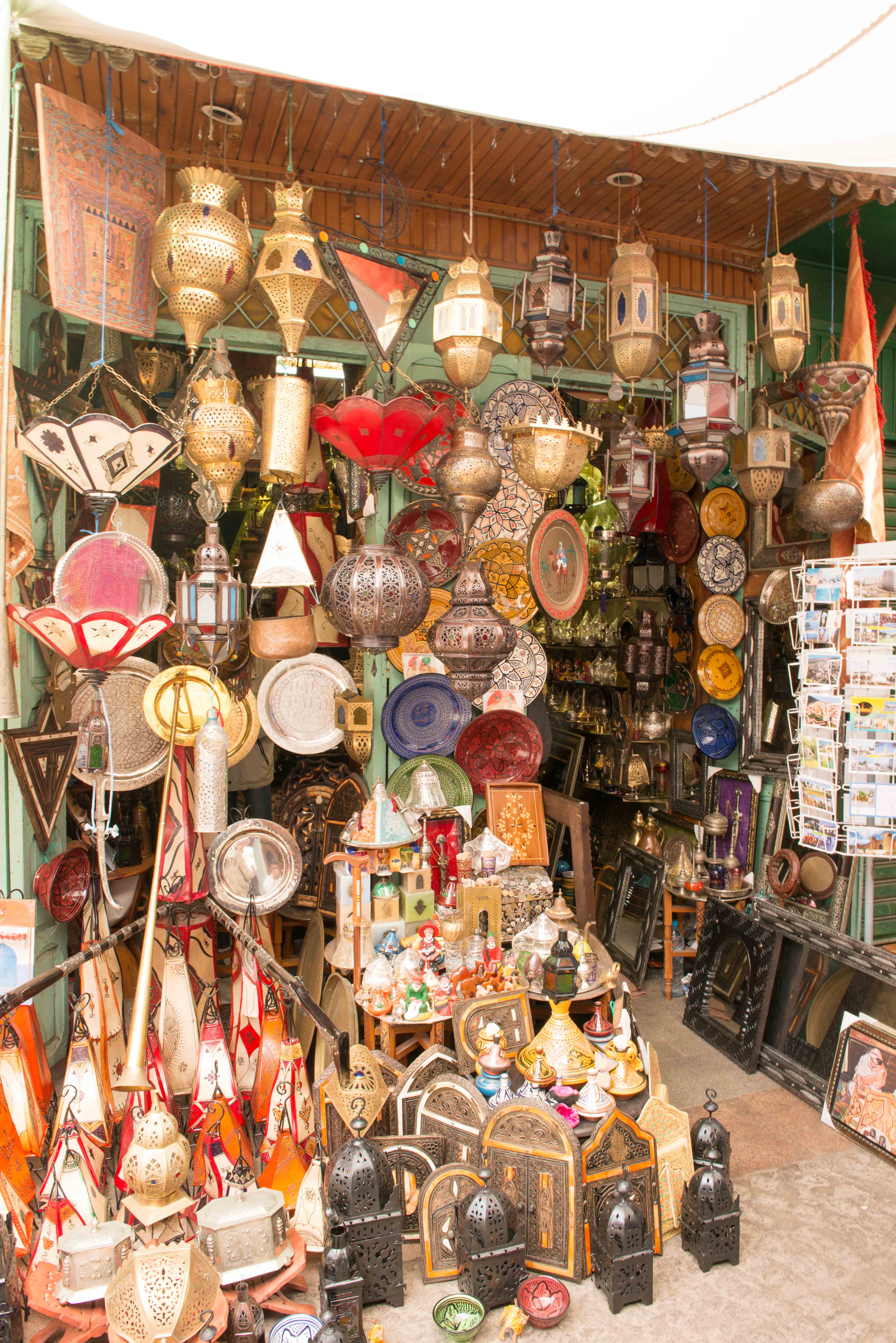 Whereas this one is selling what can only be described as Moroccan bling.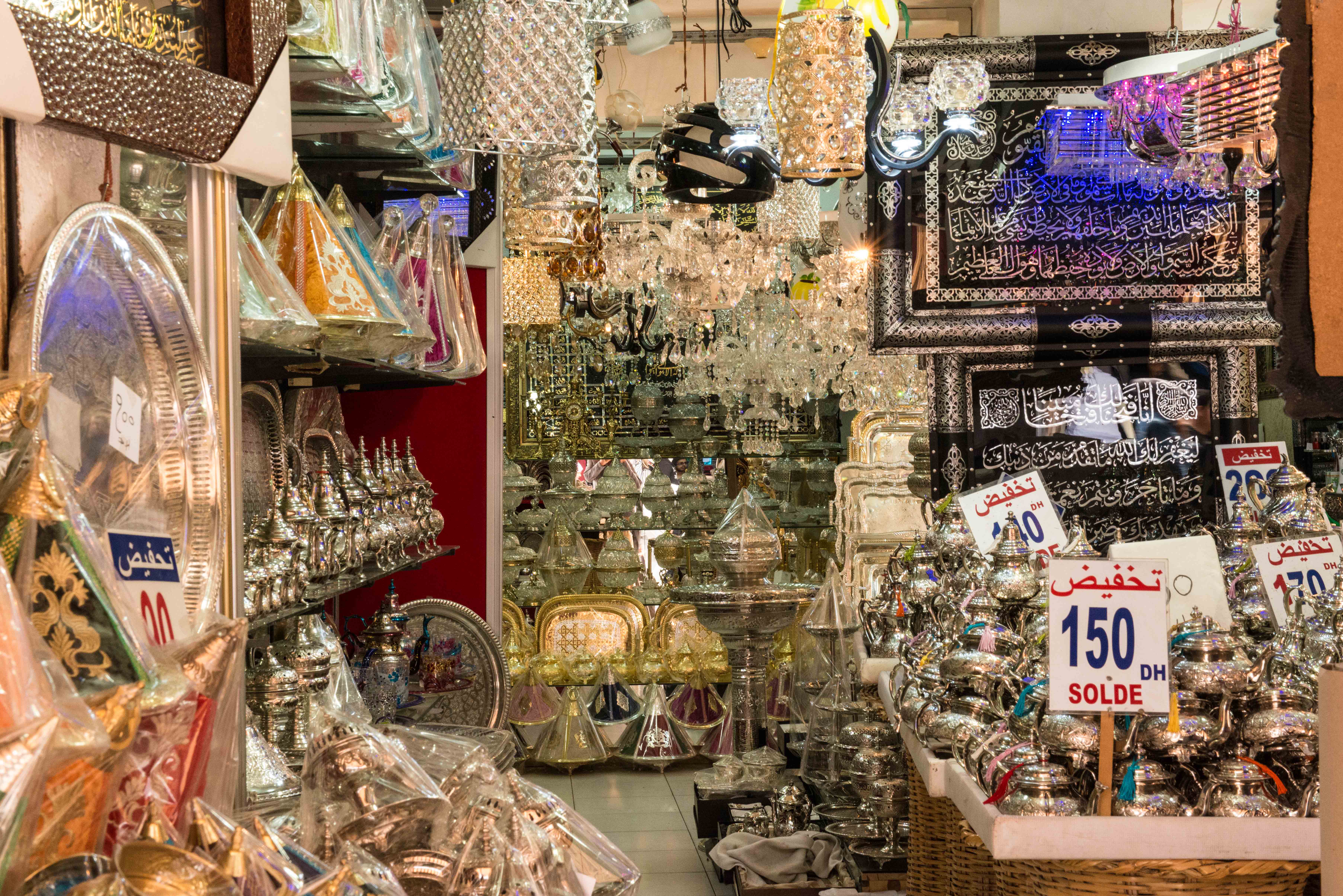 Visually, one of my favourites was this one, sitting astride a gate to the walled medina.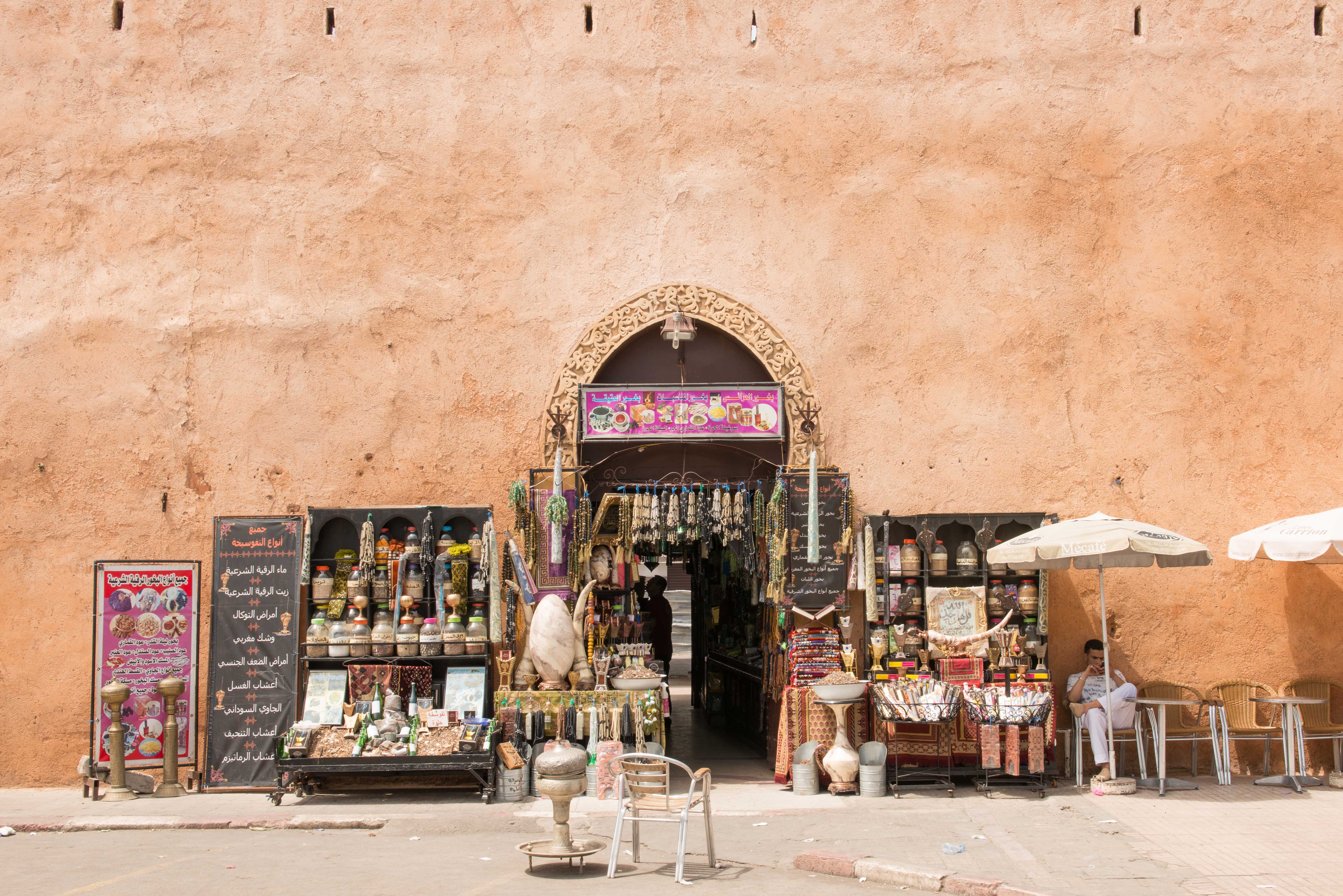 Time for lunch at the nearby Dar Naji restaurant. From the outside it appears unpromising, but once upstairs, you find yourself in a giant Moroccan tent of a room, colourfully furnished with cushions, rugs and even a real tent in which one of the staff watches the kettle and makes fresh mint tea. I was so impressed by the experience that I returned the next day. We were one of only two tables occupied by non-local people. Good food, inexpensive and full of atmosphere.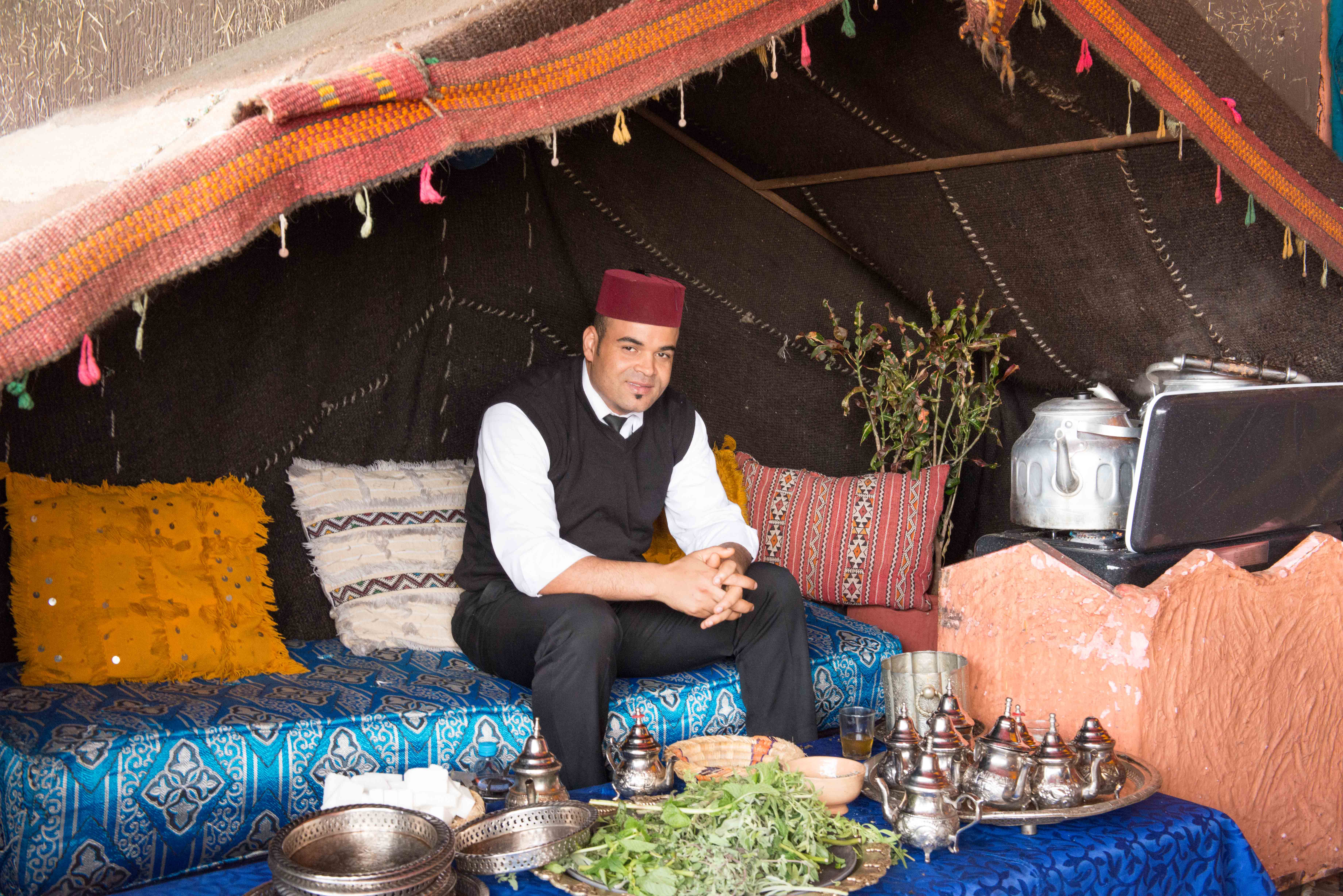 Off to the east of the city next: Le Tour Hassan, Mausoleum of Mohammed V and Chellah. Including a sight you would definitely not see in the UK!