Rabat, Morocco: A Brief Selective Tour. Part I The Kasbah
Rabat was a surprise. Just a three-hour direct flight from London Stansted, a modern city with cosmopolitan hotels, restaurants, art galleries (closed the day I intended to visit) and efficient transport including trams.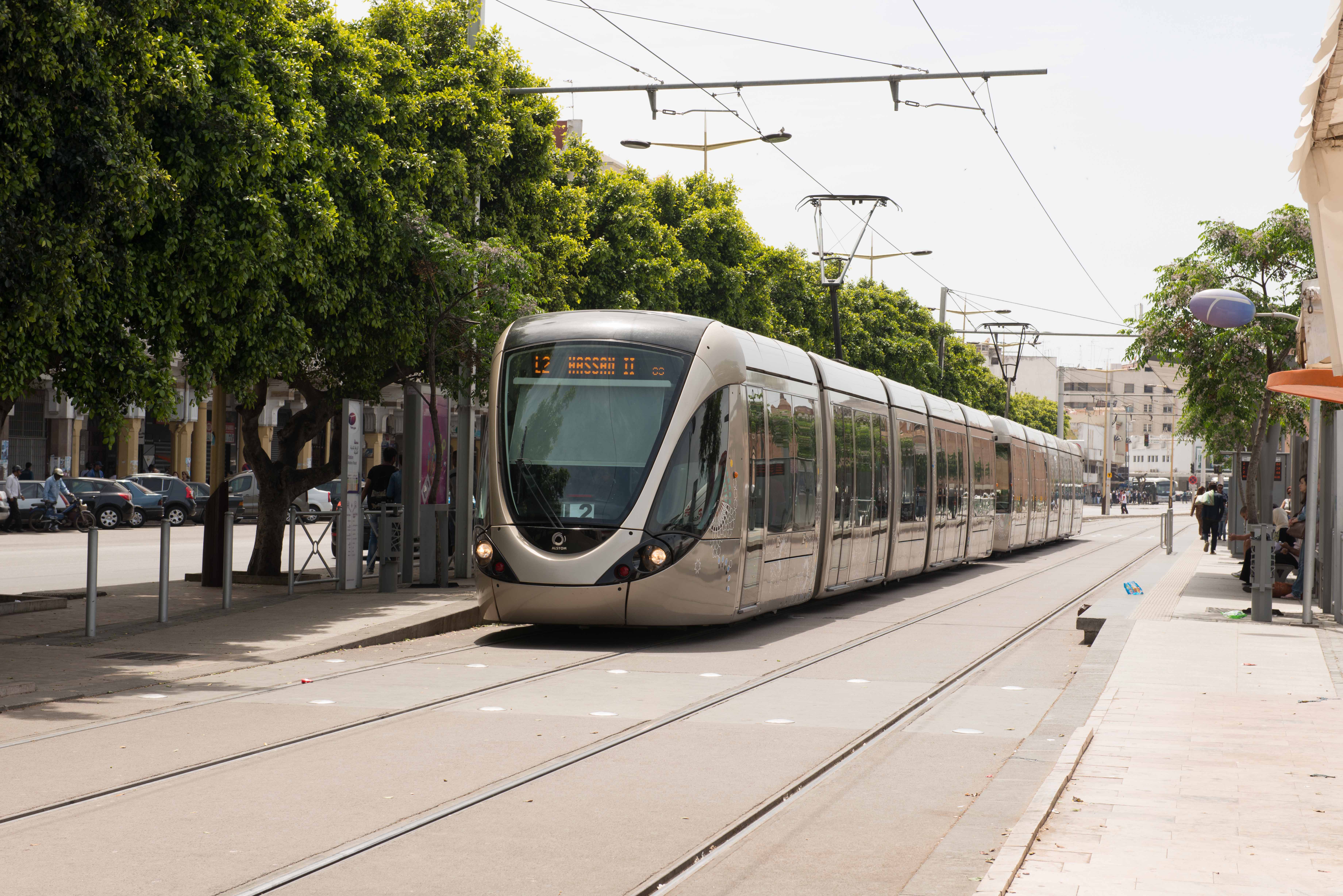 Most importantly and interestingly for a visit, it has a rich heritage of vernacular and formal architecture, an exotic and mysterious kasbah and a lively, thriving medina, housing every type of commercial enterprise you can imagine, run by local people, of local people. There are ancient ruins, the remains of what was intended to be the second largest mosque of its time (18th century) and the ornately-decorated mausoleum of Mohammed V. The Royal Palace is said to be worth a visit, though I did not have sufficient time. Three days should be sufficient to visit the main sites, though with more time, Casablanca is only half an hour away by train.
And so, a suggested brief tour, starting with the Kasbah les Oudaias, at the northern tip.
The kasbah is the oldest part of the city. Narrow lanes with whitewashed and blue houses dating from the 12th century tumble down from the cliff top site. Each turn offers teasing views of what is to come.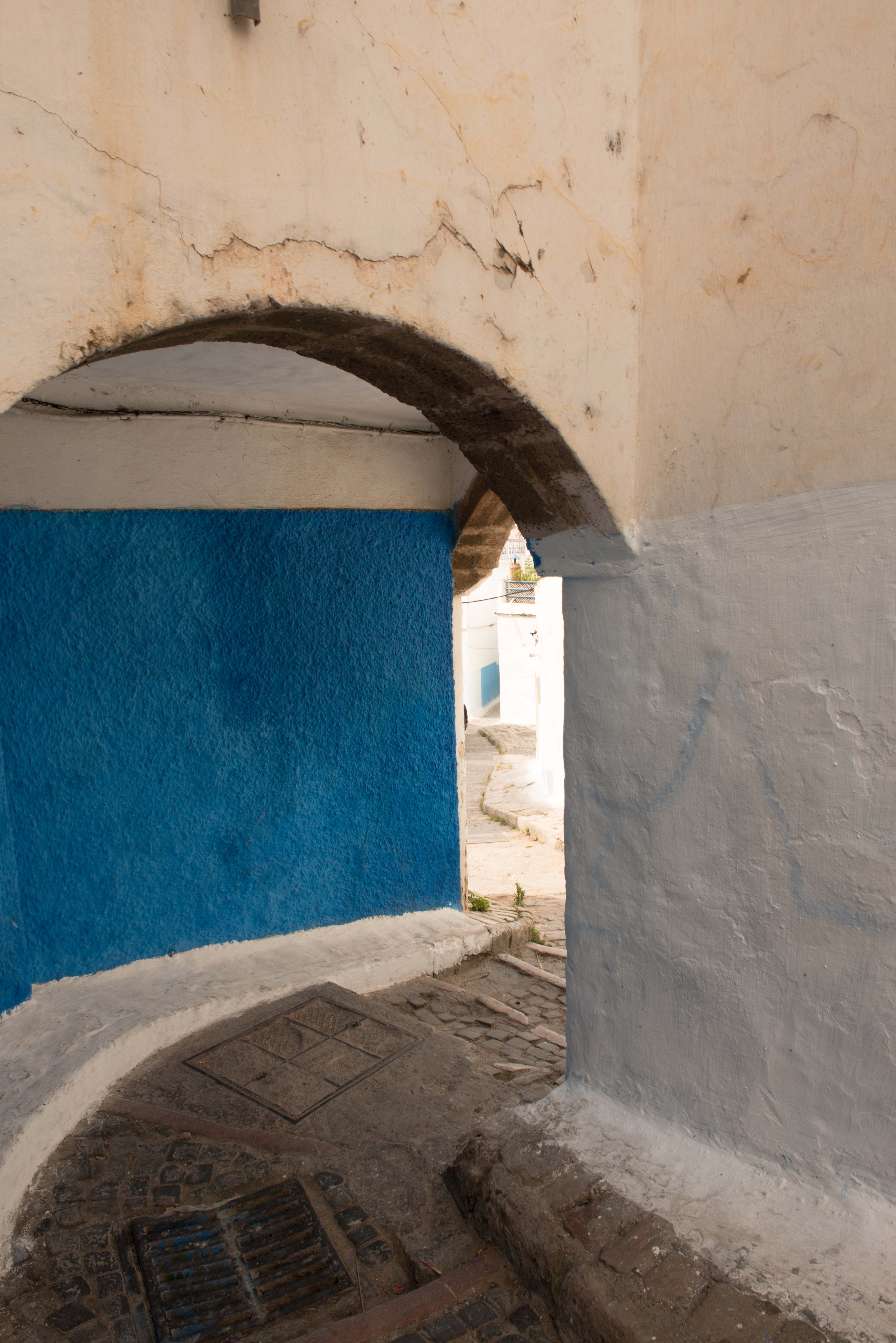 Ornate doorways and decorative windows of various ages line the hillside passageways.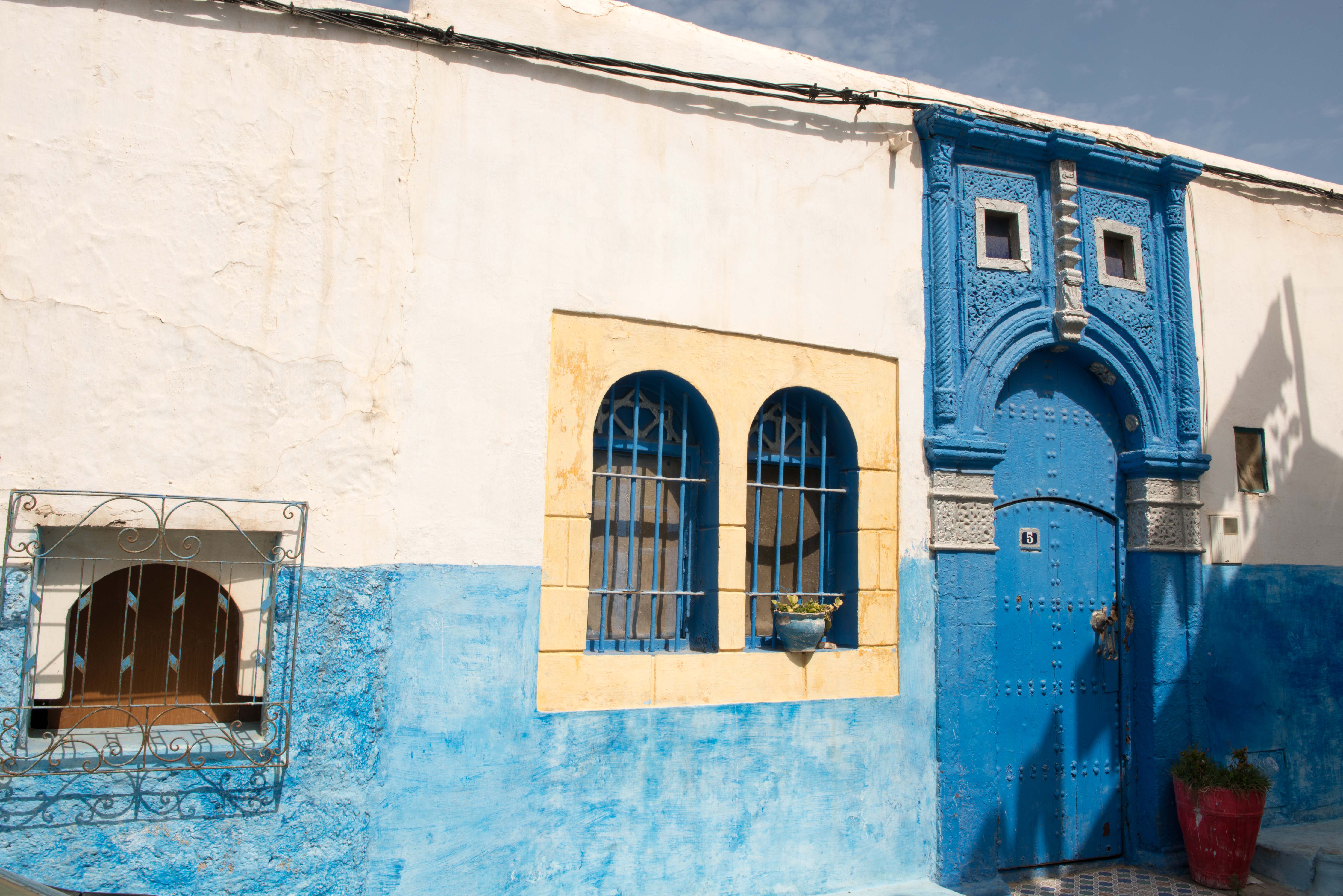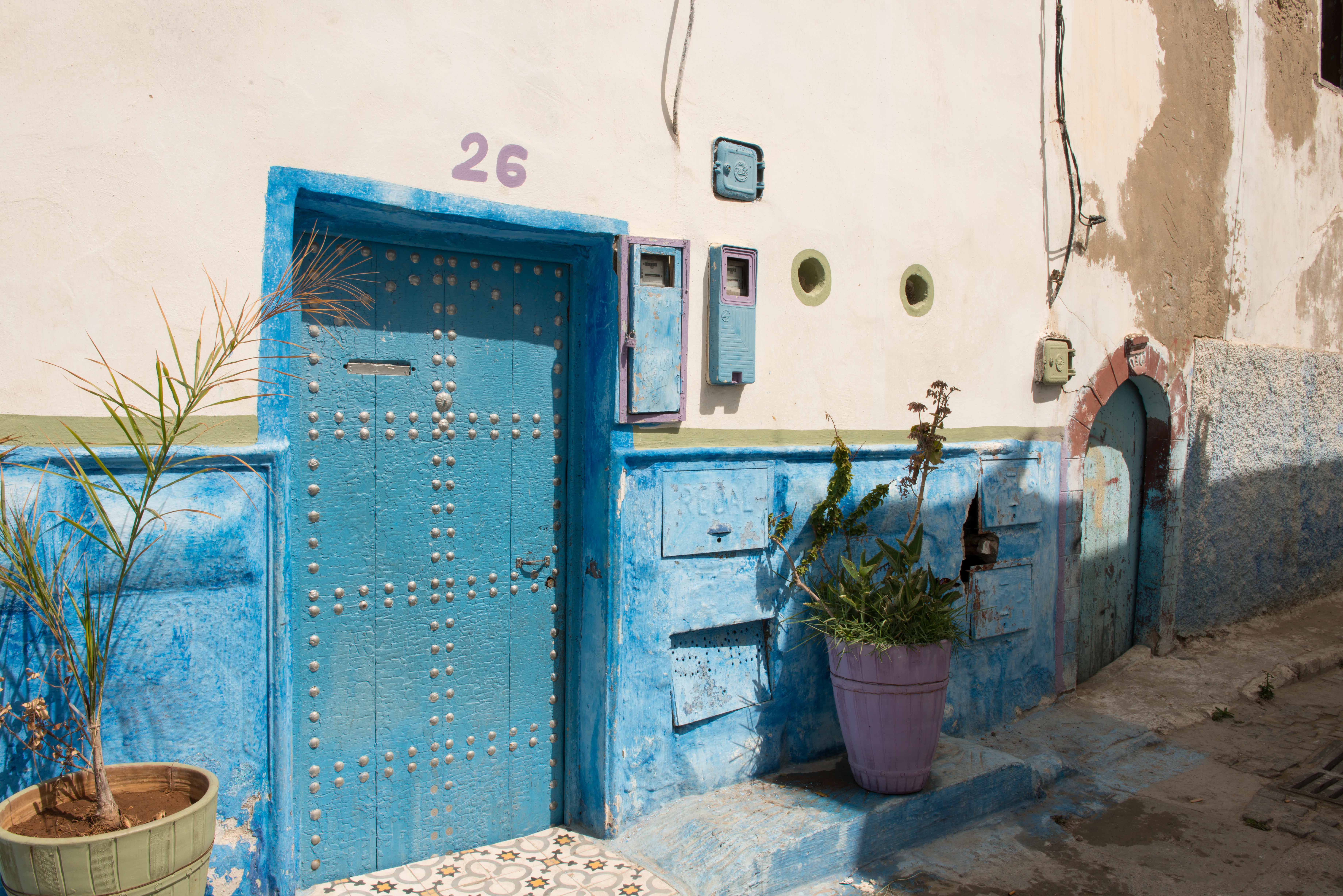 The occasional open door adds to the mystery of what is inside.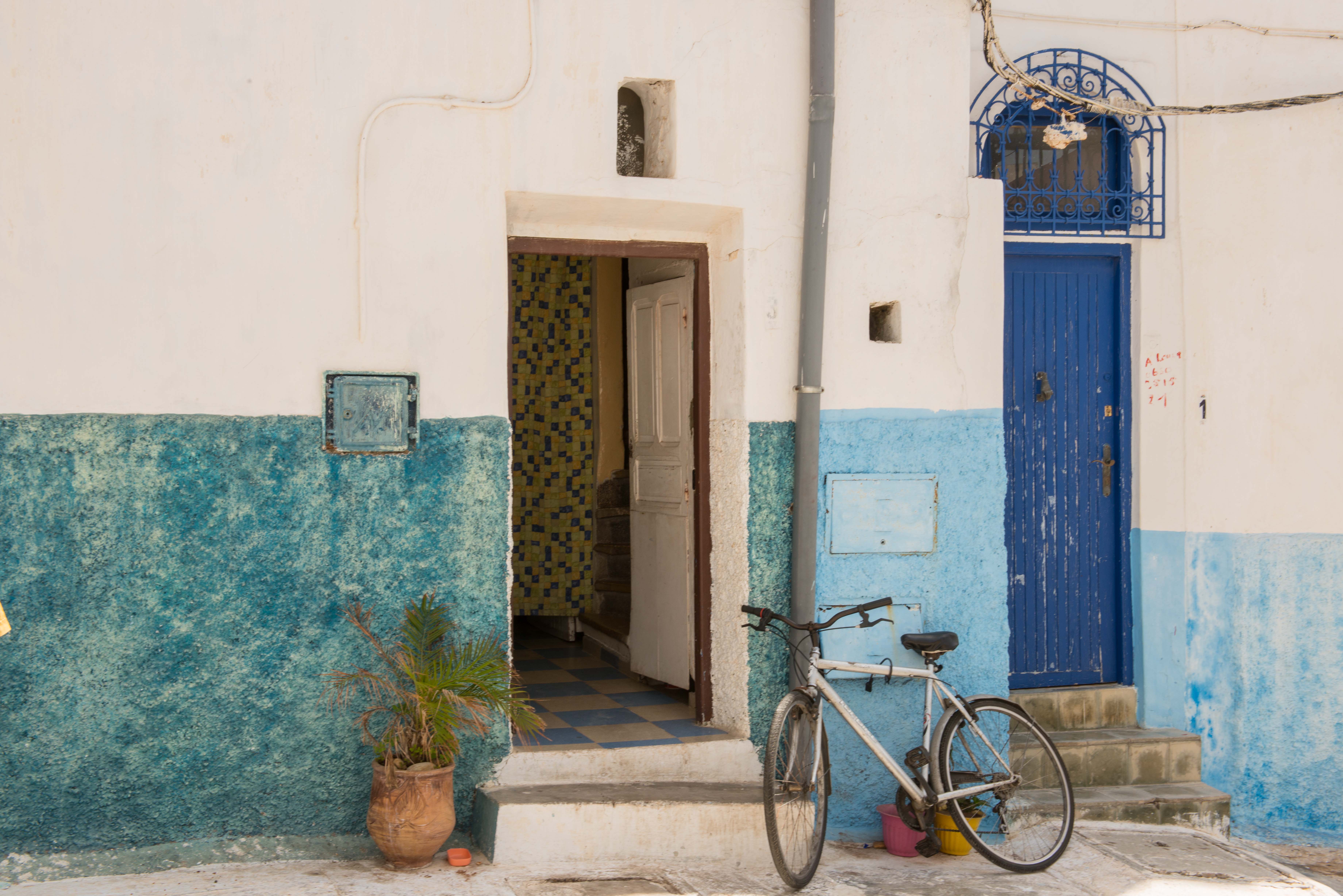 From the Plateforme du Sémaphore there are views across the estuary to Salé.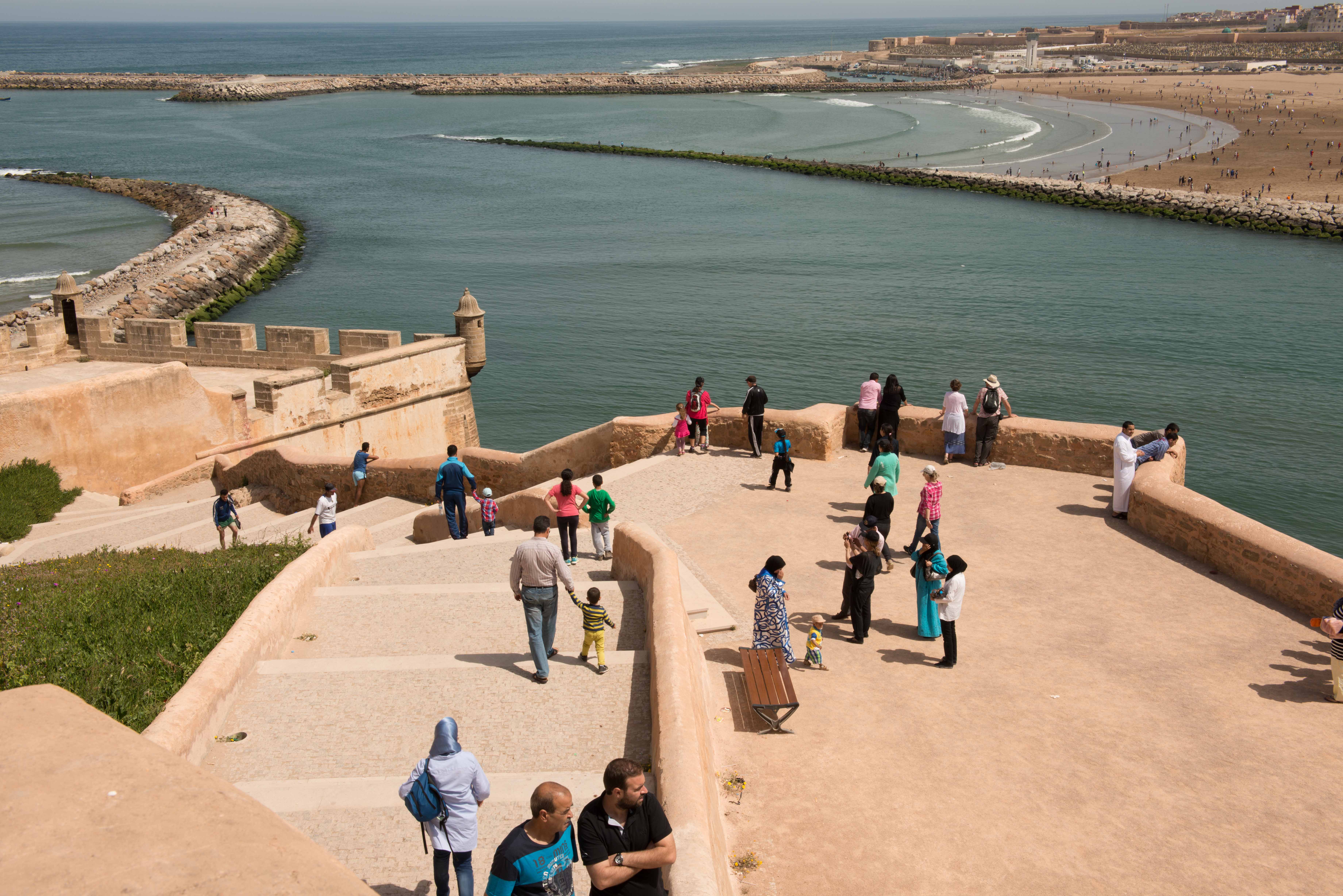 Below the kasbah, the Andalucian Gardens offer a welcome place to rest, before continuing towards the medina.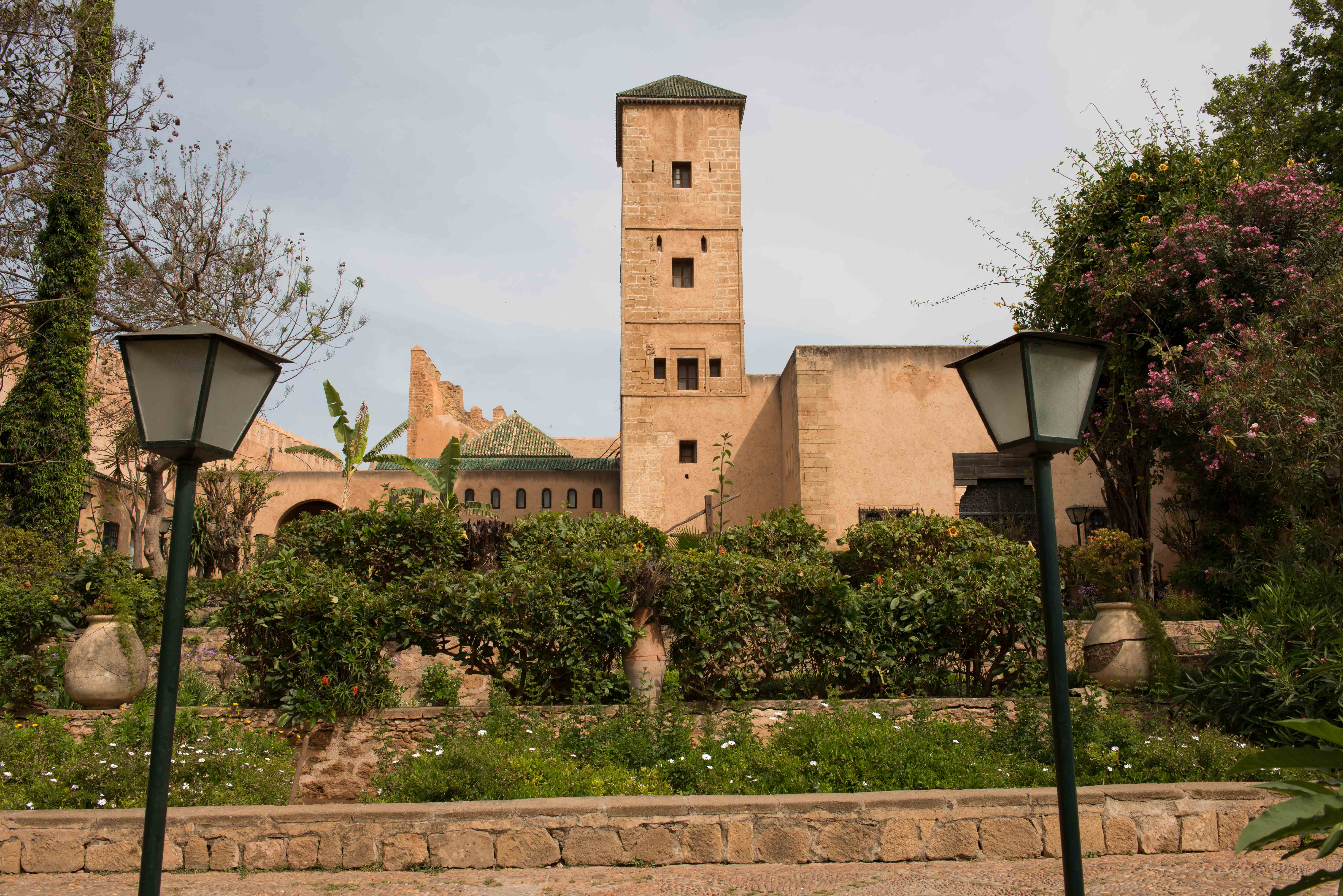 Above the medina, this splendidly decaying building houses a tailor's shop.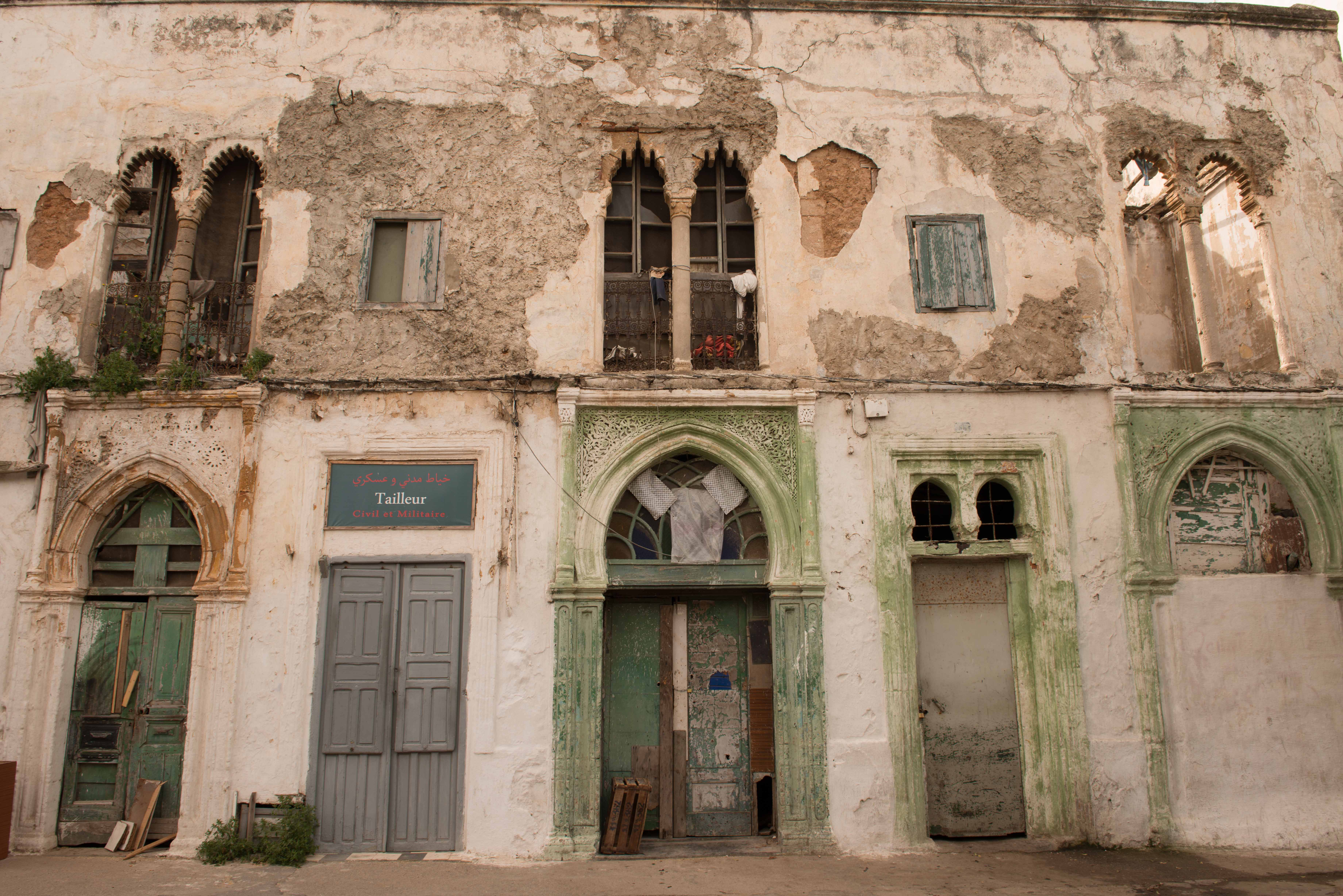 Walking on, towards the media, there is a small group of shops selling doors, wooden artefacts and various items of interior decoration.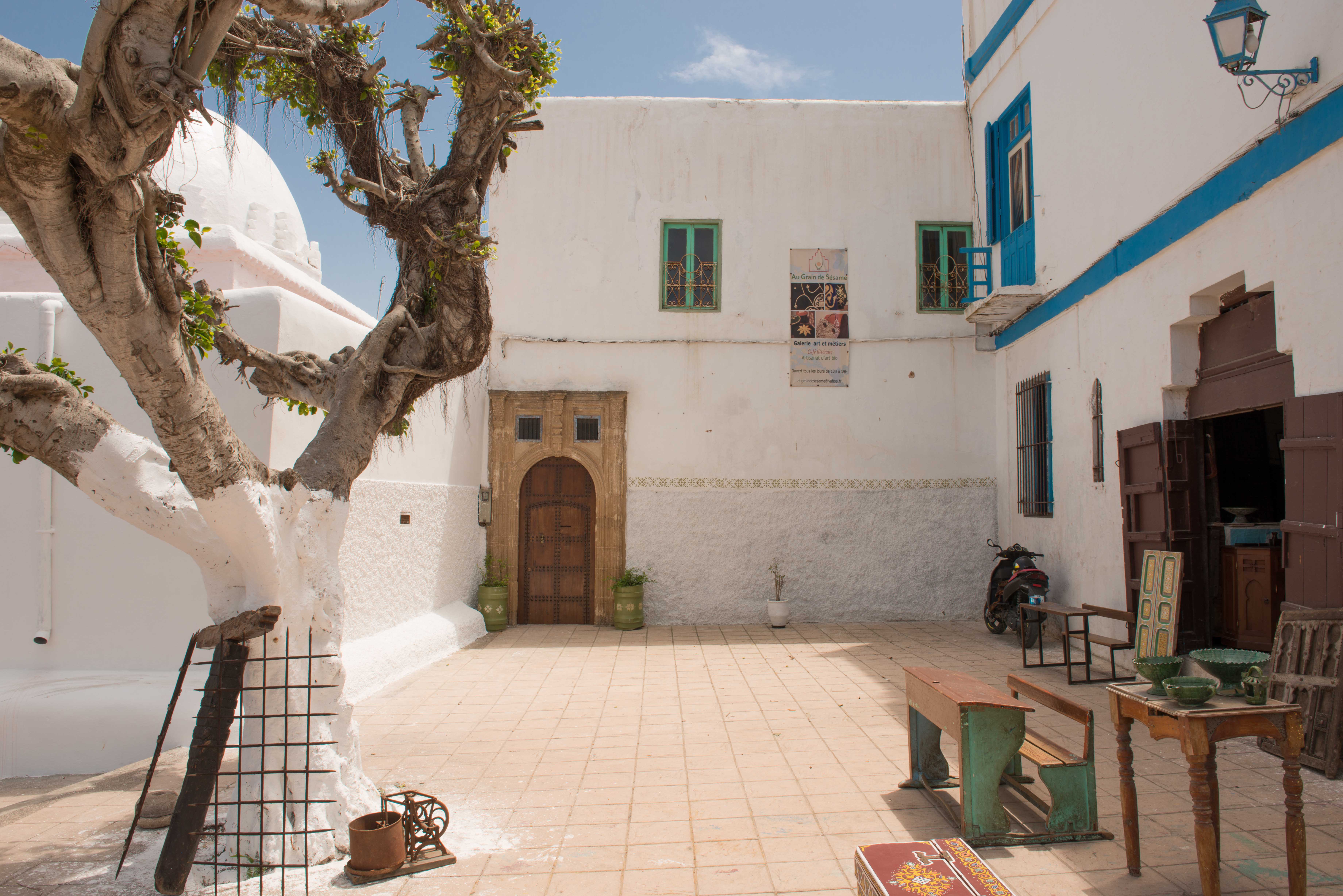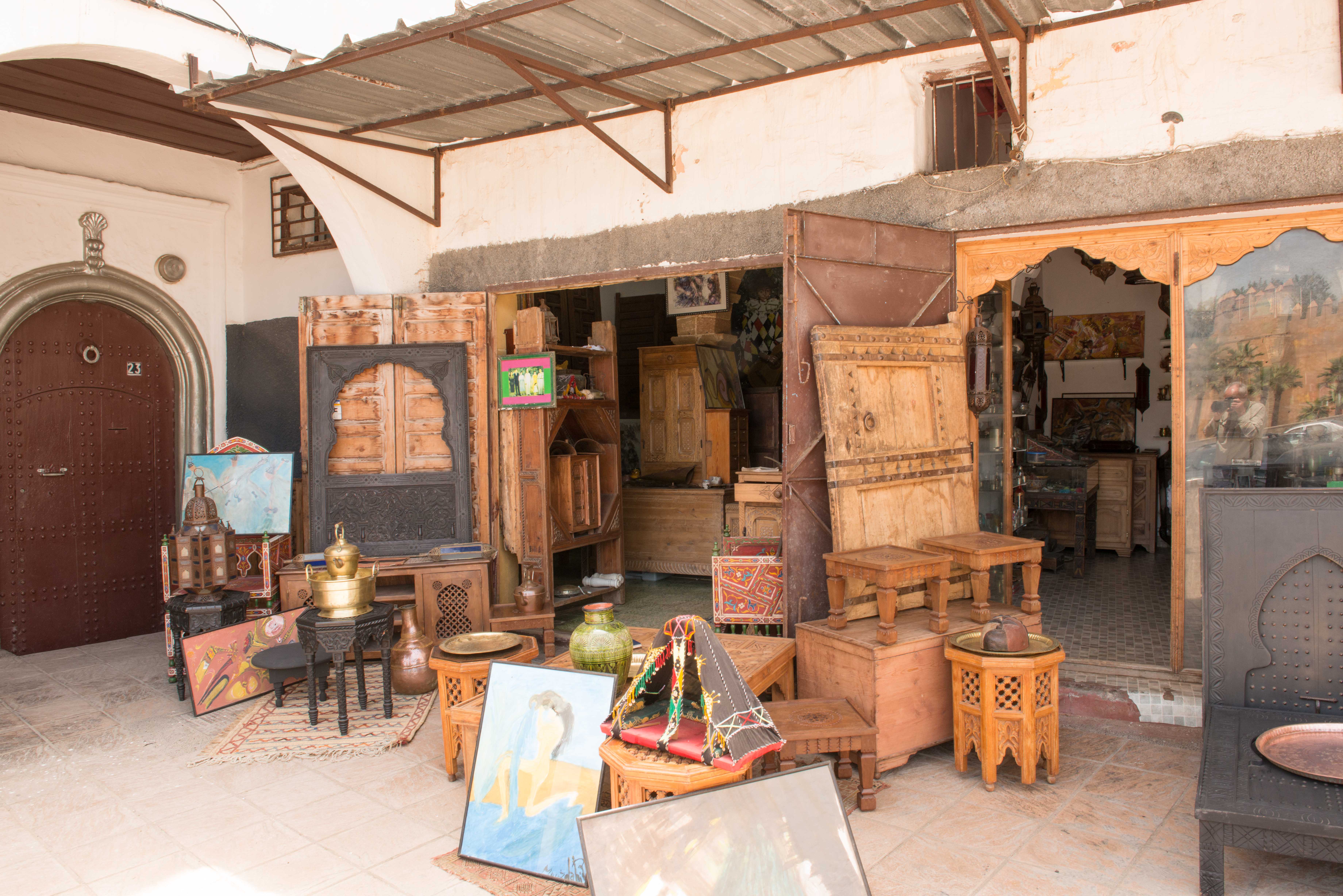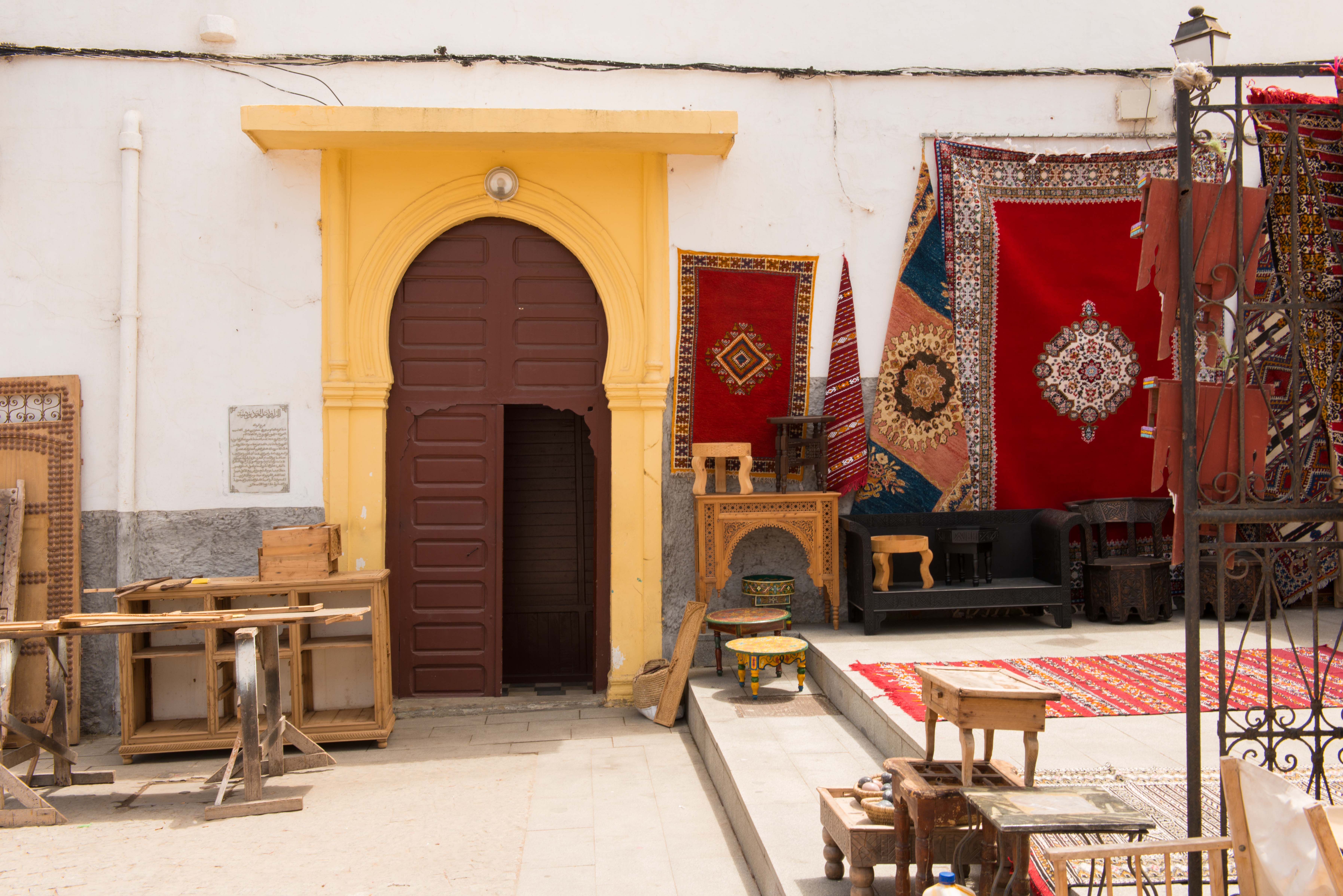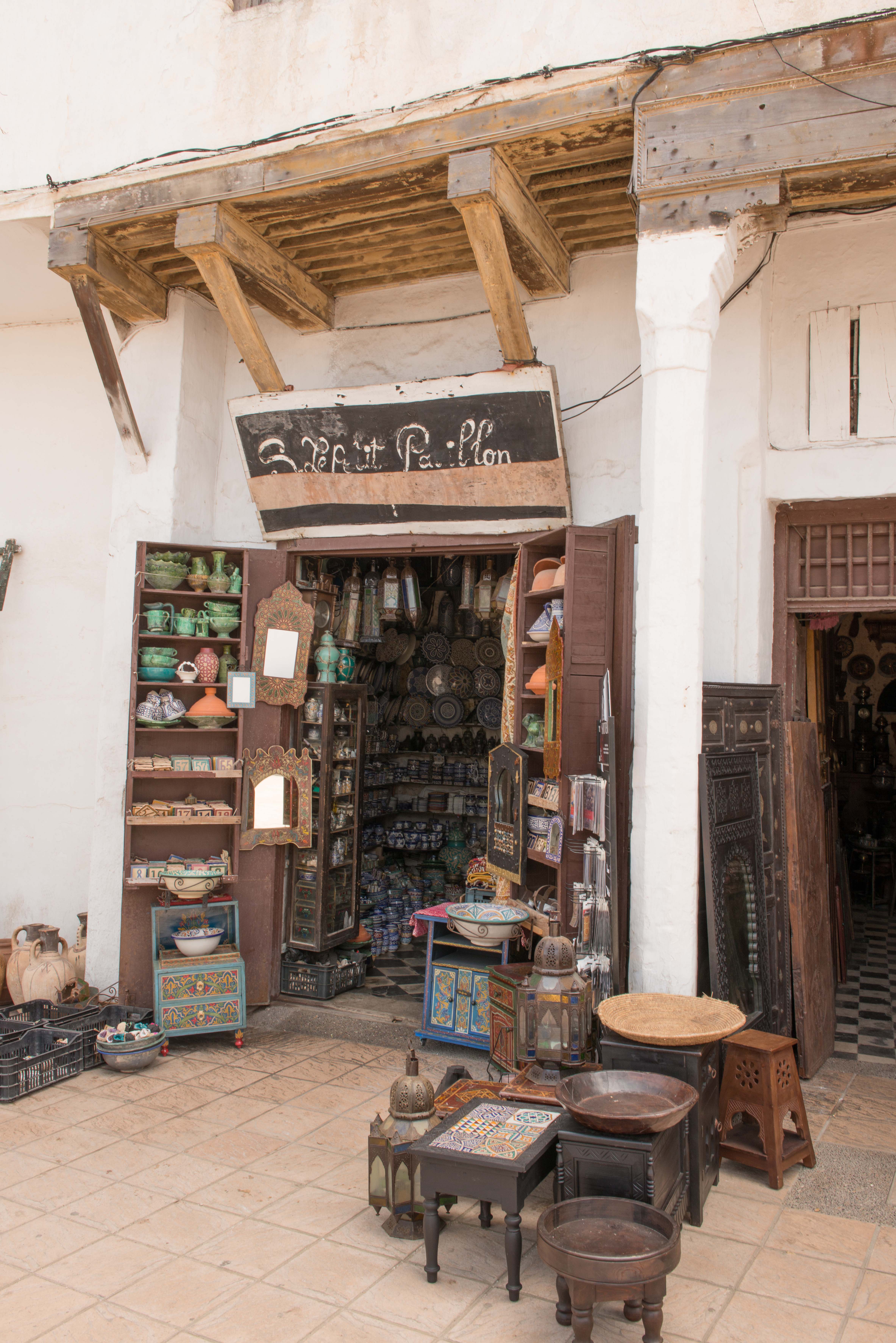 And so, on to Part II and the medina…