Zen? Minimalism? Mondrian?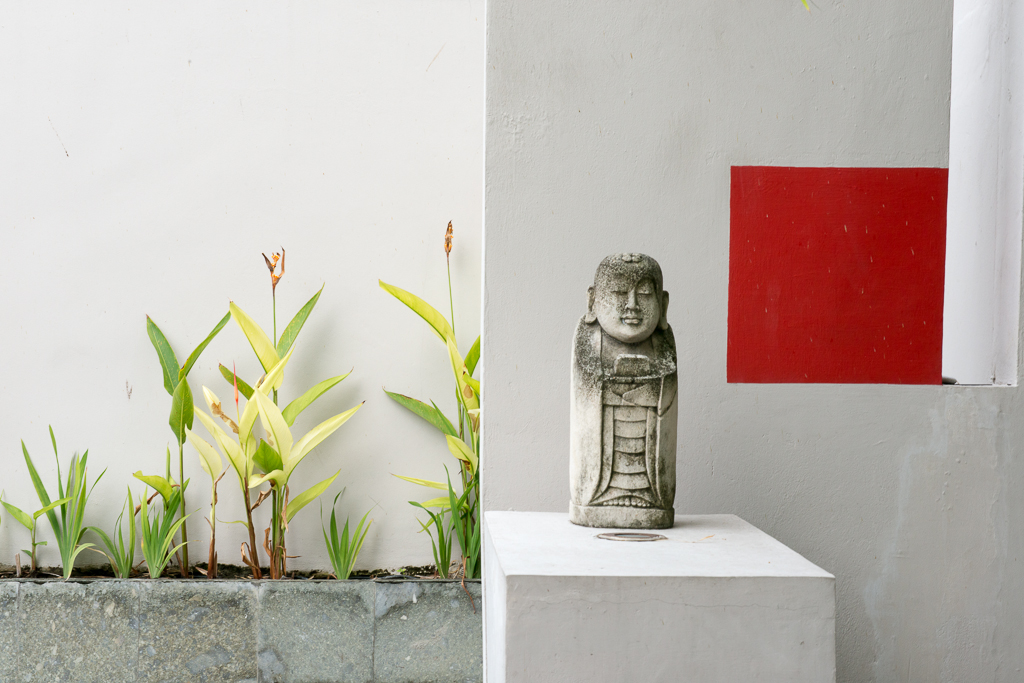 It is wonderful when by chance you come across an image such as this house entrance in a back street in Seminyak, Bali.
I am not normally a fan of minimalism, or harsh modernist concrete architecture, but here the bright daylight presents several shades of flat grey and white surfaces, beautifully offset by the detail in the sculpture with its weathered surface, the greens and yellows of the foliage, the orange flowers and, of course, the bright red square.
Yet the Zen-like calm and harmony, and the nod to Mondrian, seem at home in a part of Seminyak away from the tourist areas.
(Click on image to enlarge).