Haute-Ville, Antananarivo, Madagascar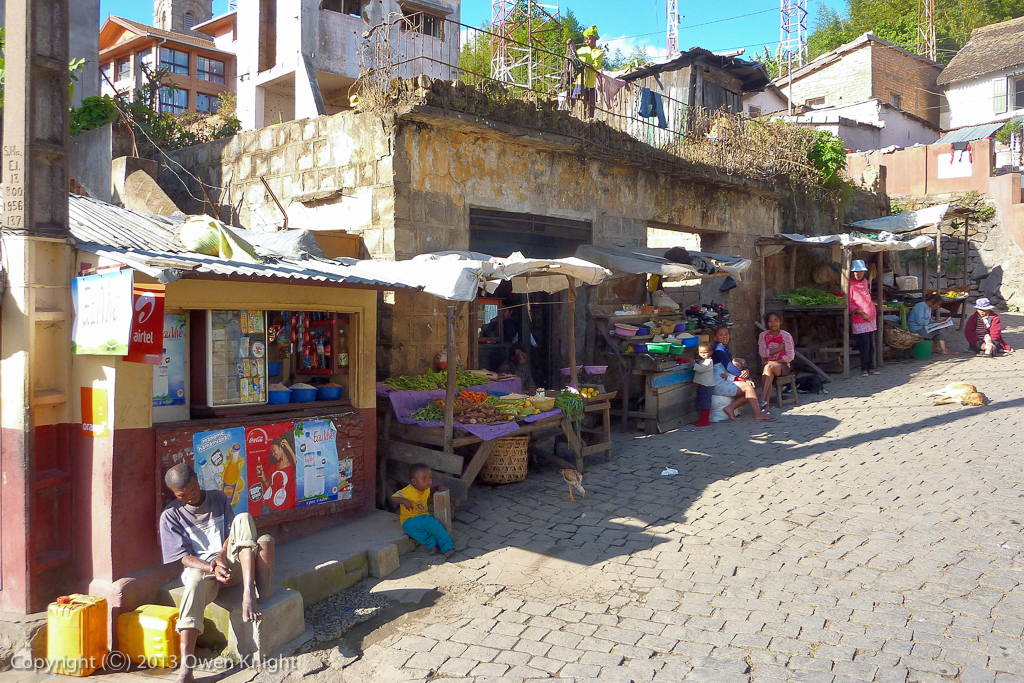 The Haute-Ville district of Antananarivo is a lively community located, as the name suggests, high above the centre of the city. The roads leading up the hill rise steeply; it takes almost half an hour to reach the top. After three days of this I noticed an improvement in fitness, although I was envious of the many runners, who almost sprinted up, some starting at 6a.m. or earlier.
Towards the top of the hill, just along the road from the small, splendidly decorated and eclectically-furnished Lokanga hotel, are a number of small, brightly-painted shops and stalls, which look all the more colourful in the bright sun and clear air (such a contrast with the traffic pollution in the centre).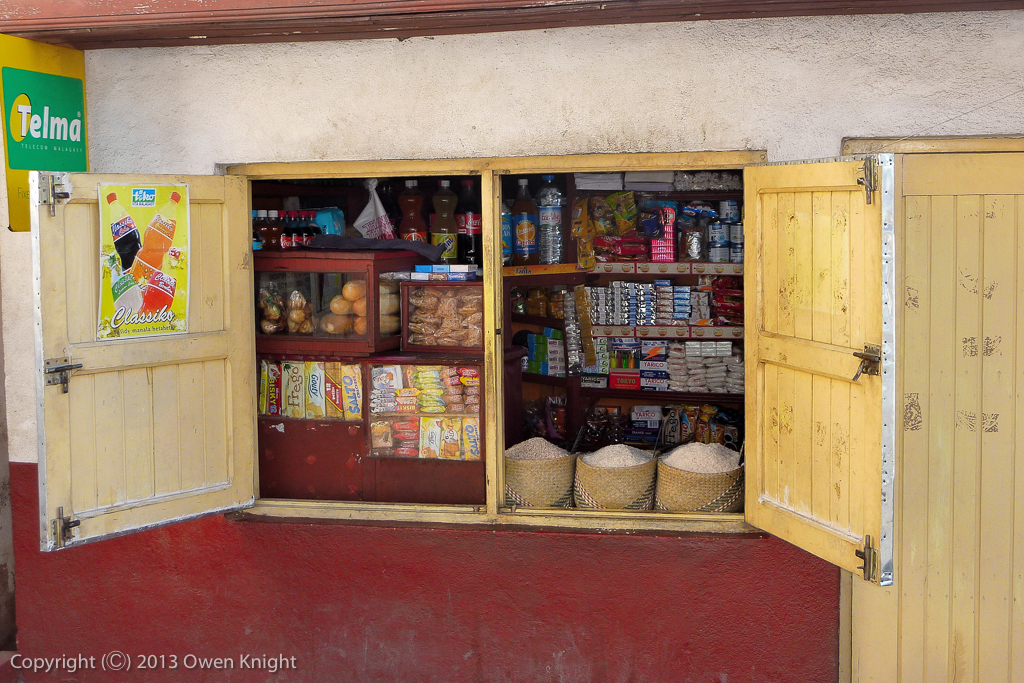 Dogs and chickens appear largely indifferent to occasional passing traffic, though I found myself concerned for the safety of several small children playing in the street.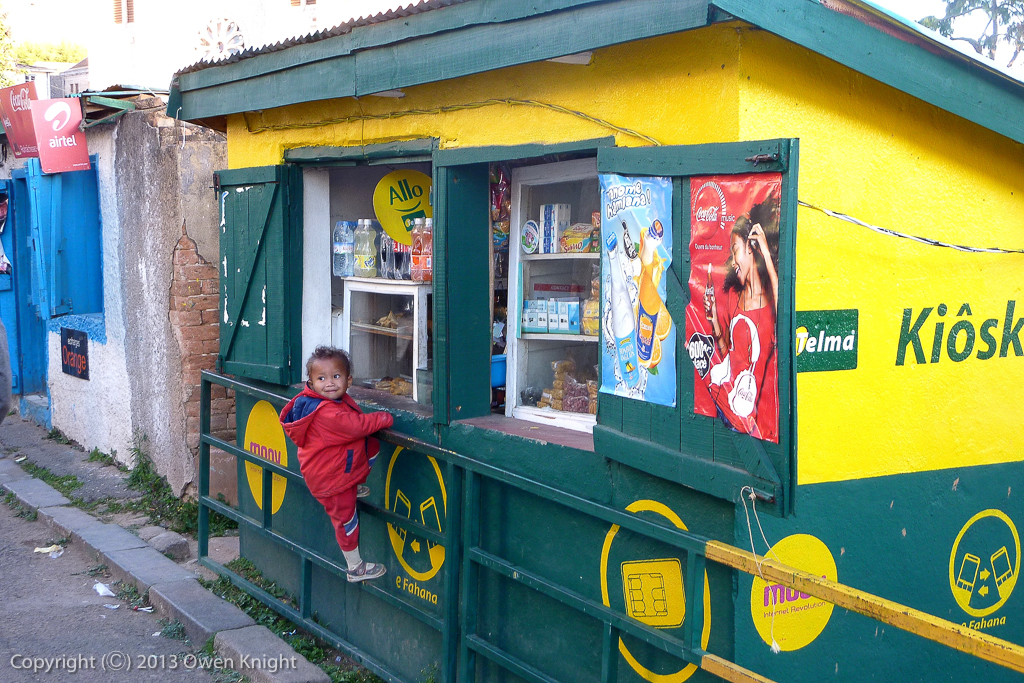 There are butchers, hardware shops, (even a cake shop) and several general stores, stocking a mix of daily necessities for the benefit of local people (this is not a tourist area, although one or two opportunistically offered a few ornaments or sets of spices). Some were left unattended, others remained shut for long periods.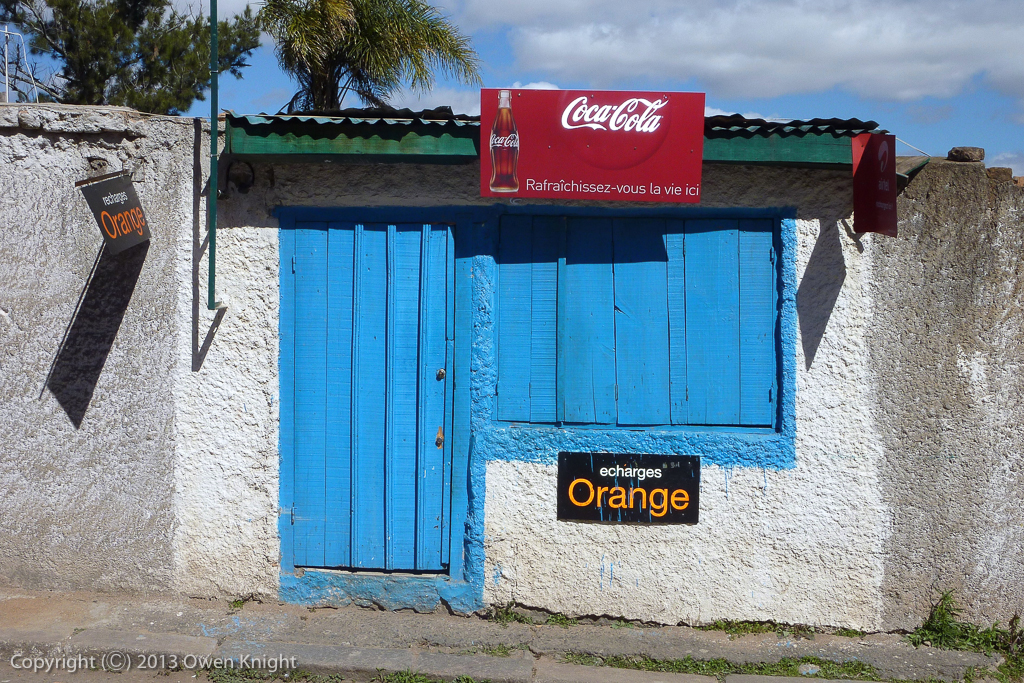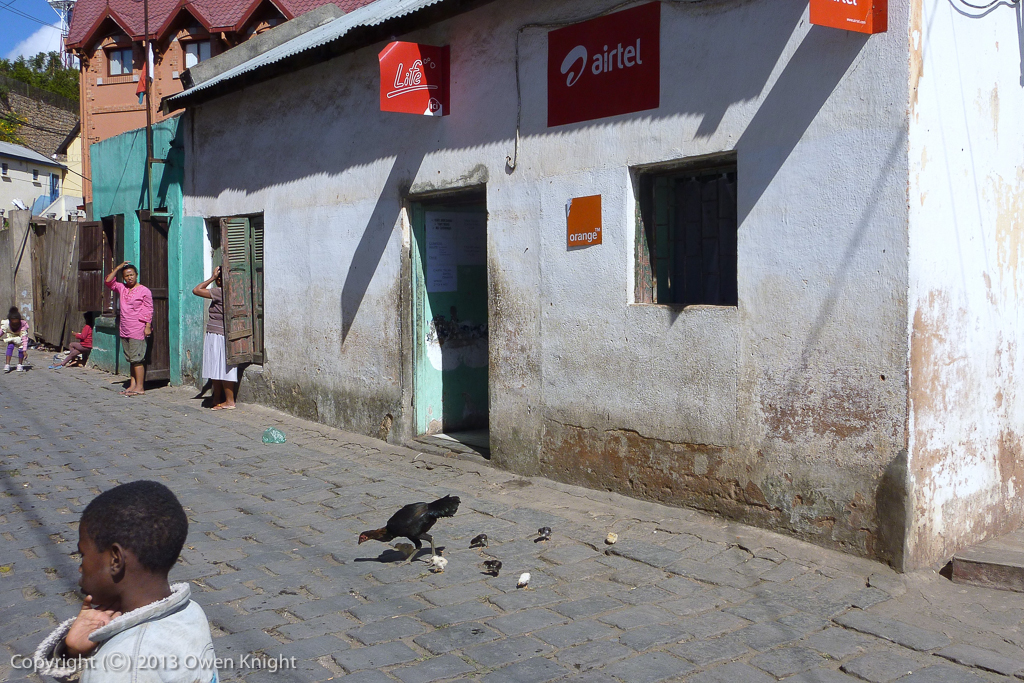 In the UK, people often place bay trees either side of the entrance to their homes. This building, halfway up the hill, which bore no sign of its use or purpose, offered a surprising and individual welcome.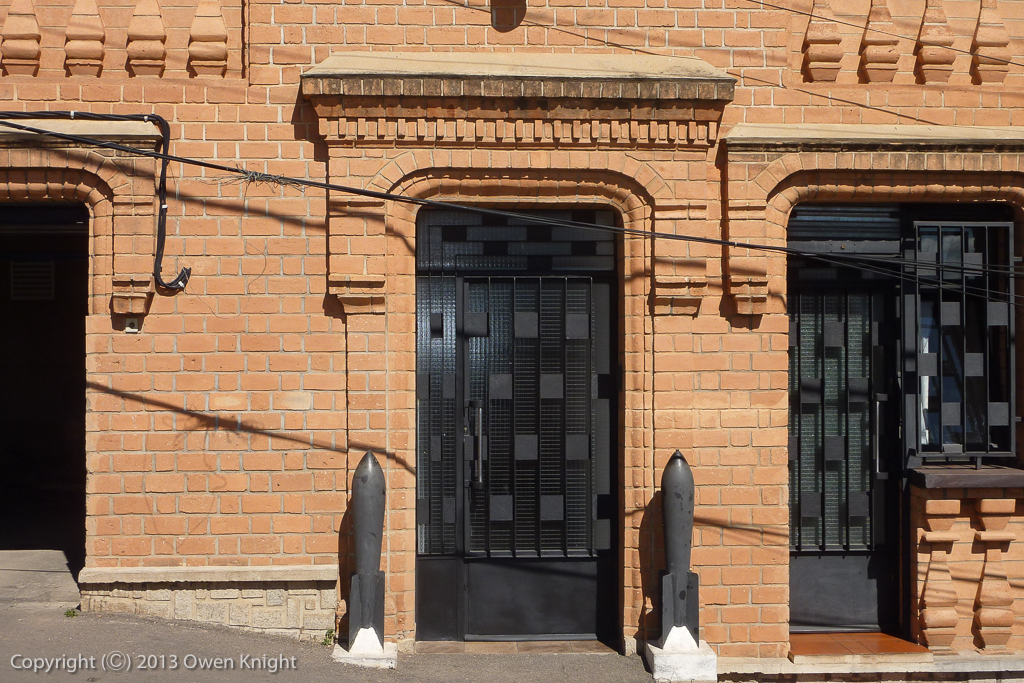 I have no idea what game these people are playing in the shade. With 15 pieces a side, using an impromptu board, marked on the wall, it seems to be a game of strategy, attracting spectator attention.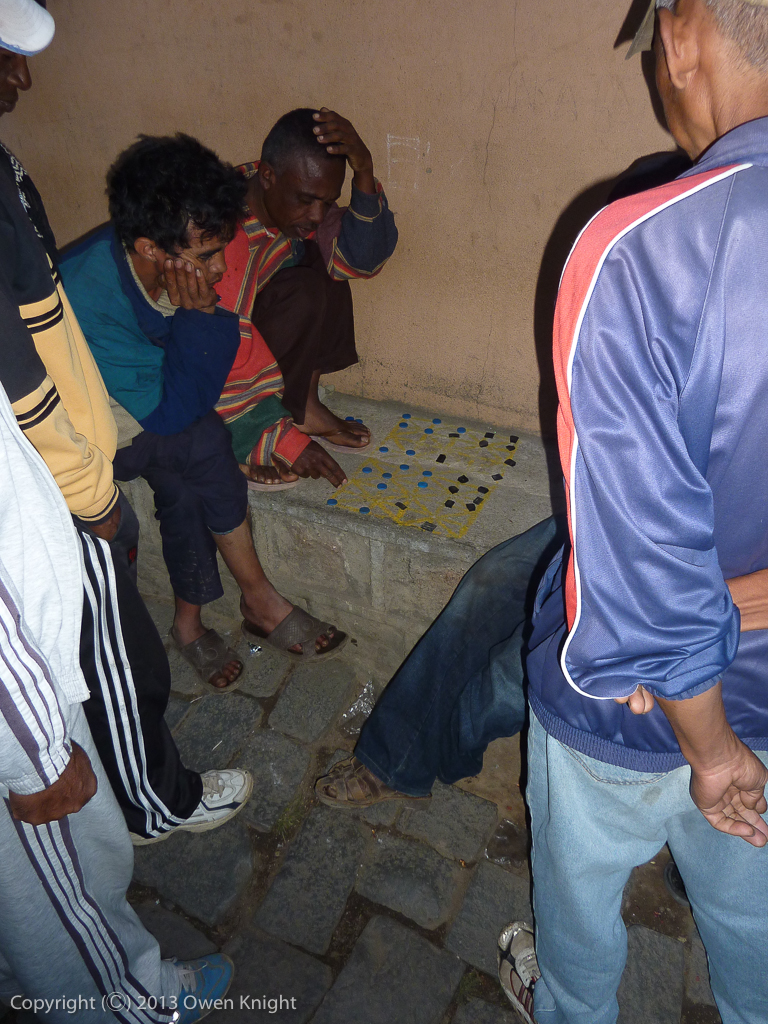 Someone has a different enthusiasm. This well-maintained old car was parked close to the same spot each day.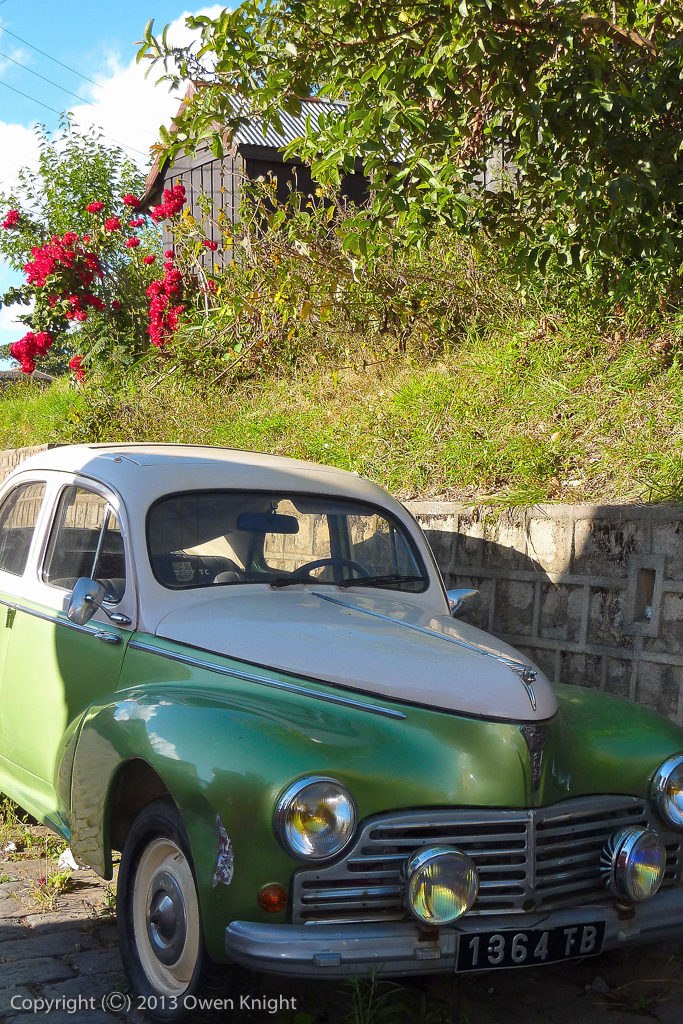 From the top of the hill you look down on the colourful rooftops below. The colours of the randomly-scattered buildings, located to fit the hillside contours, change according to the angle of the sun at the time of day.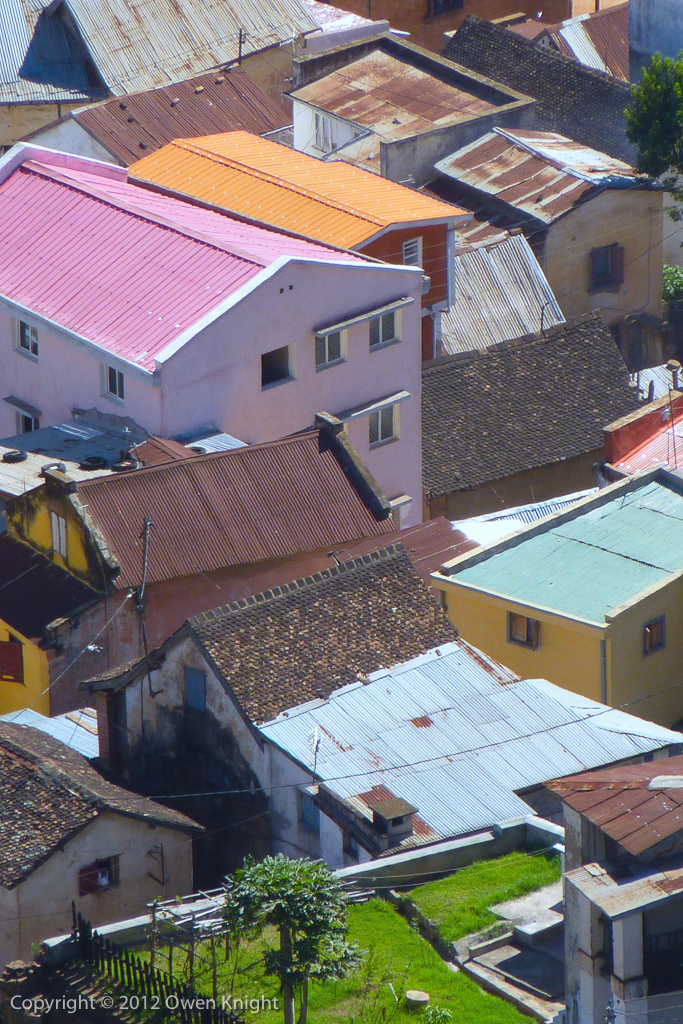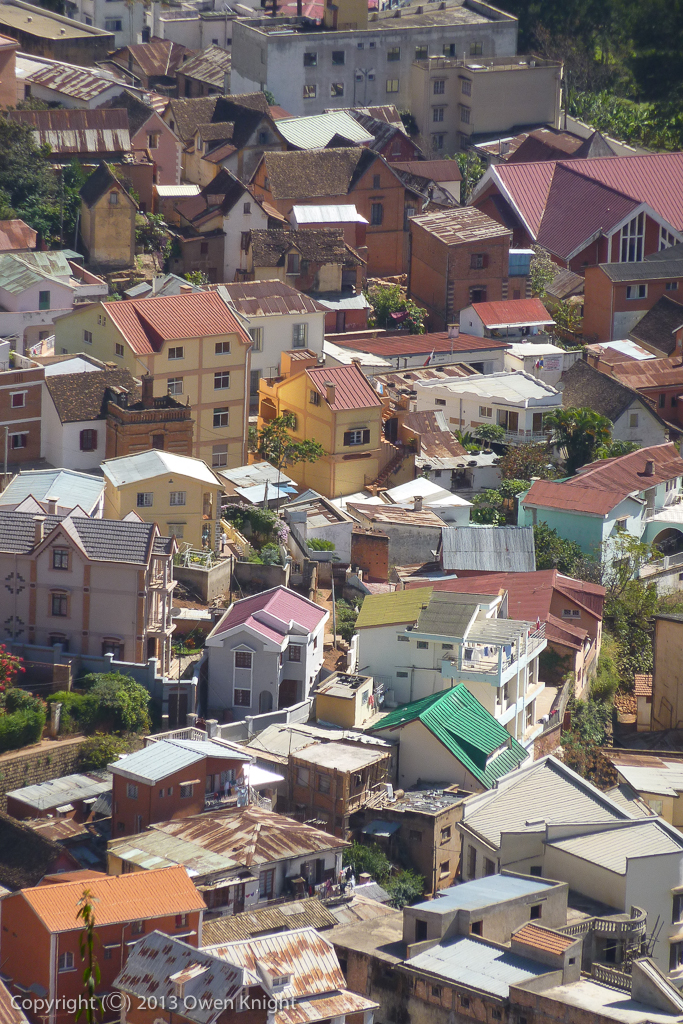 But perhaps the best view of all from the Haute-Ville was that from the hotel terrace in the late afternoon as the sun began to set. Each evening we watched this view until the temperature began to fall. Time for dinner and to plan the next day!