Daily Life and Commerce in Timor Leste
It is now two years since I visited Timor Leste, though I often look back through the photographs I took of daily life. At that time the UN presence was very visible, though this ended on 31st December 2012.
Here are a few selective photographs, chosen to give a feel of life in the capital, Dili, starting with the markets and stalls to be found on the beach, where attractively-arranged fruit, vegetables and fish tempt the senses.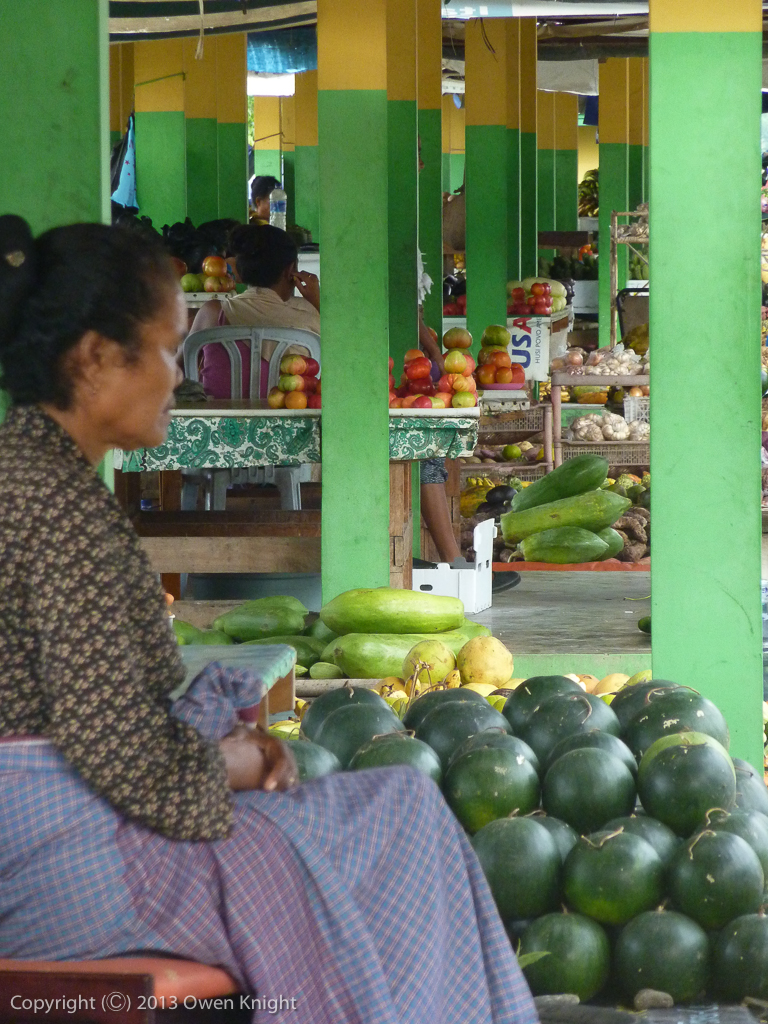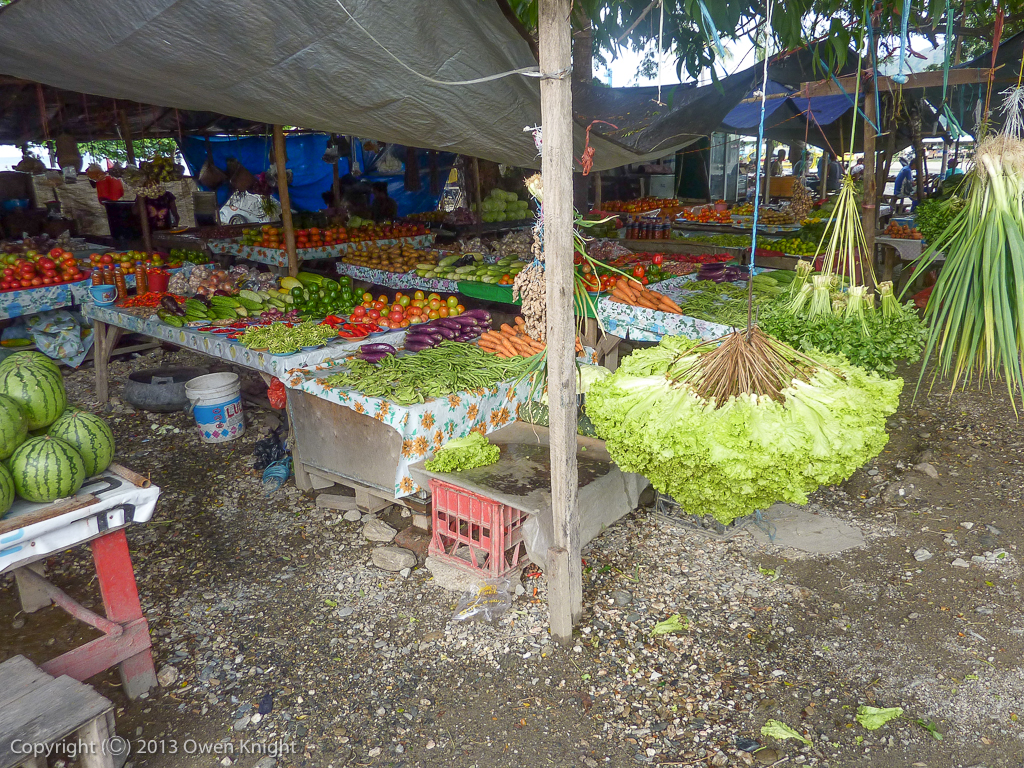 Stallholders compare and discuss their wares with both passers-by and each other in a lively manner.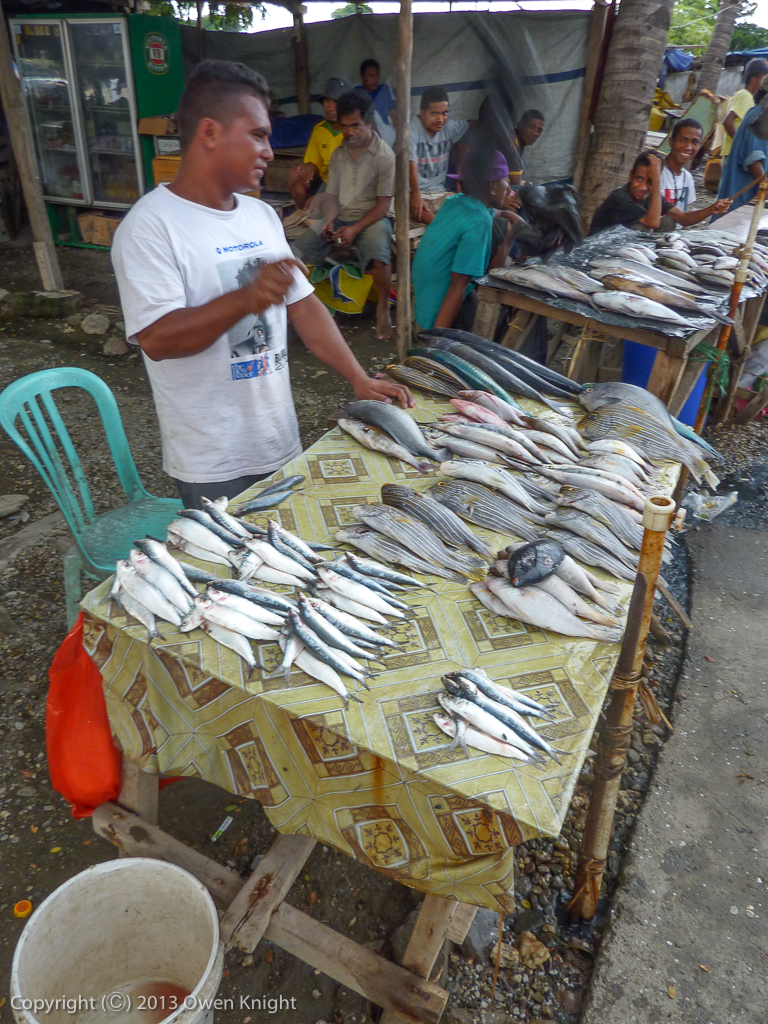 While on the opposite side of the street, children welcome the opportunity to pose, then giggle at the resulting photograph.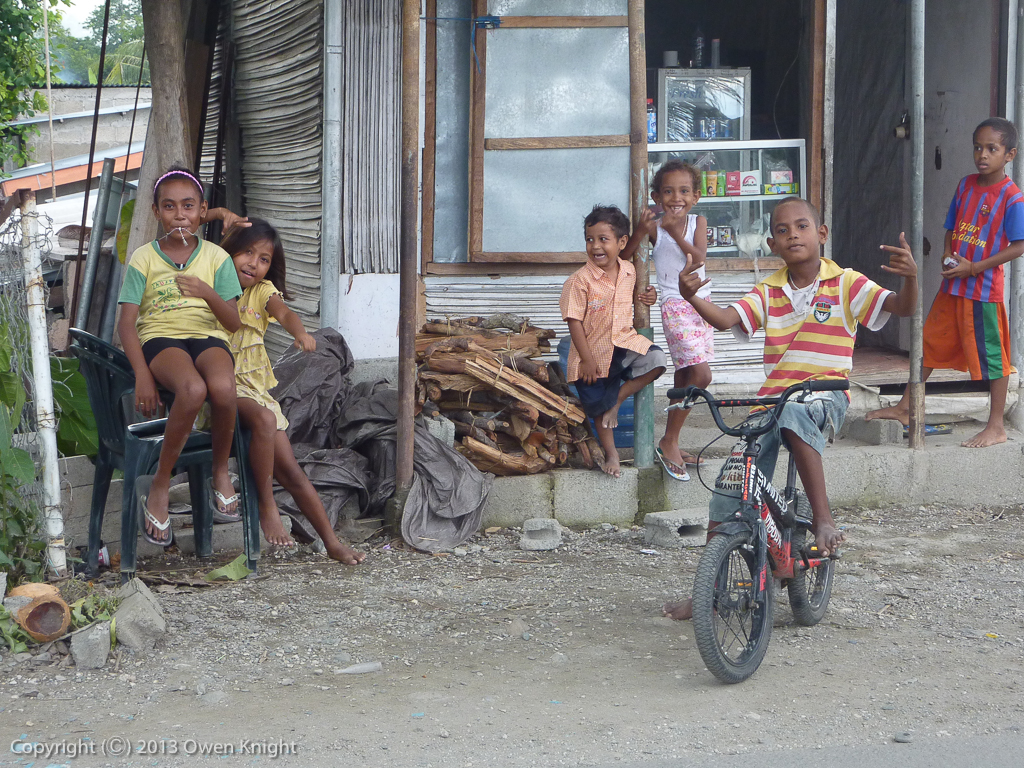 The Tais market in the Colmera area of Dili is well worth a visit. Tais is a traditional woven cloth made by women and worn as clothing or used to barter. The cloths are elaborated designed and often contain traditional images, and symbolic patterns and colours. Men wear what is called a Tais Mane (male cloth), which is one large piece of cloth that wraps around the waist. The women wear a Tais Feto (female cloth) a large piece of Tais that is sewn together to make a tubular dress.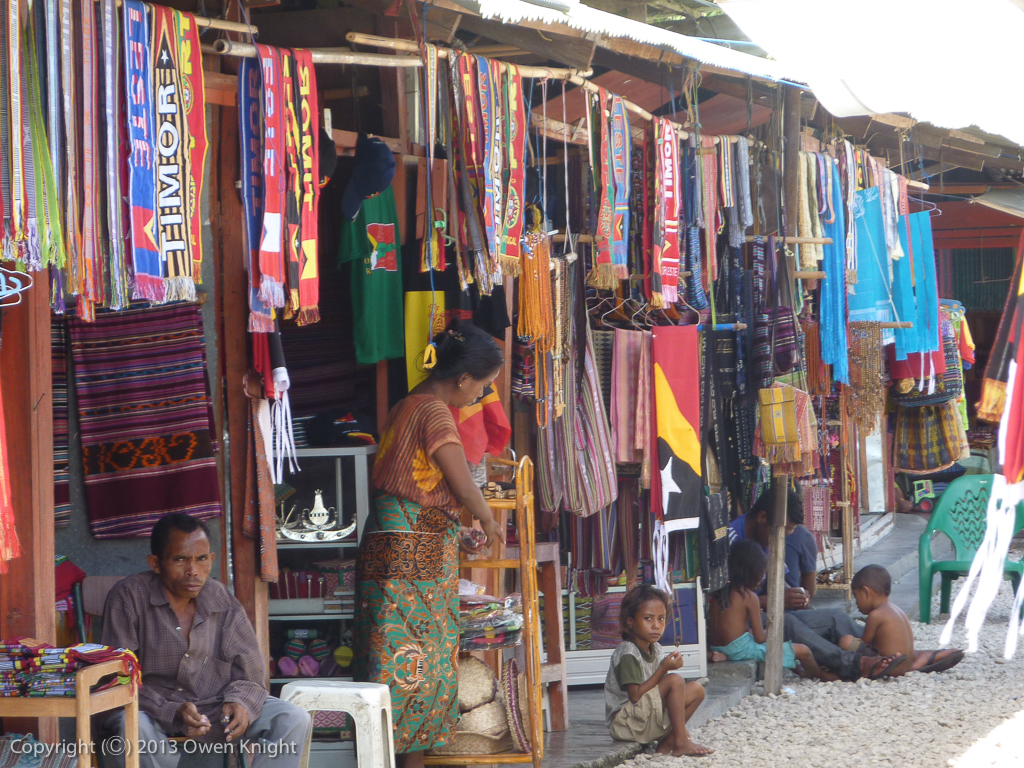 In the street you are invited to buy various produce from itinerant or opportunist sellers.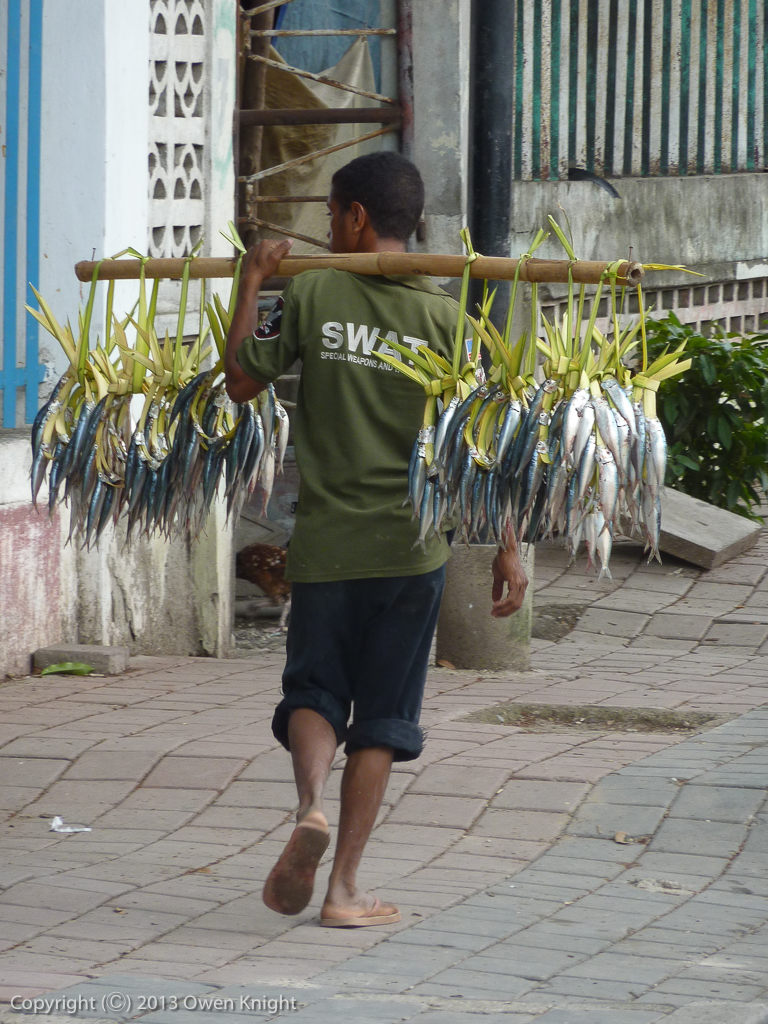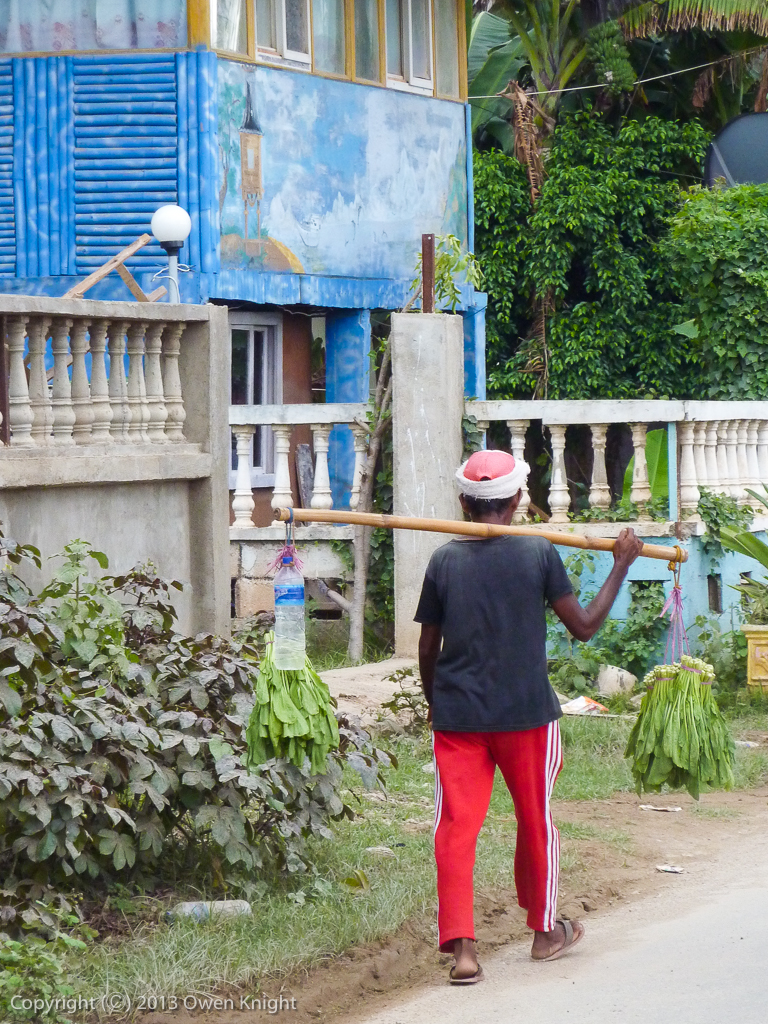 While others produce their goods from home.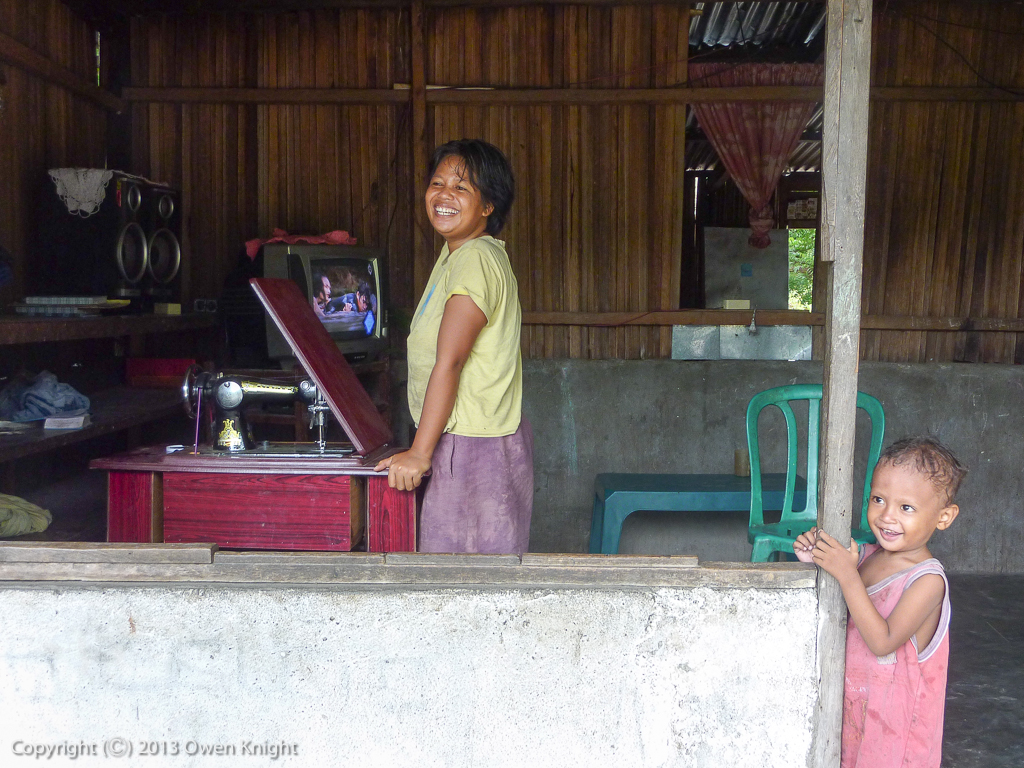 The owner of this tee-shirt was carrying a piece of driftwood and some barbed wire. I can only think it was to fence in his animals.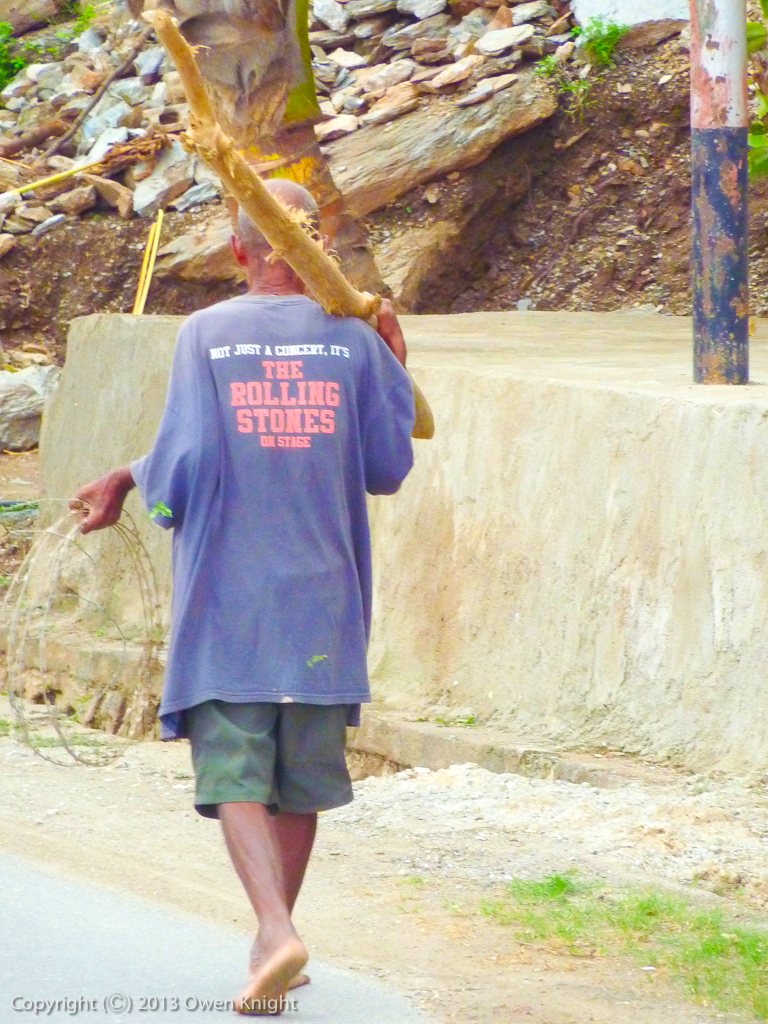 There are many things you can buy on impulse on the beach. I managed to resist this temptation.