The Rice Fields of Ubud, Bali
Rice fields are one of the most visually attractive aspects of Bali.  Those around Ubud are  the location of one of the most beautiful walks I have ever undertaken, with the additional advantage of being easily accessible from the centre of Ubud, either from a path leading from next to the Ibah Hotel on Jalan Raya Ubud or from the end of Jalan Kajeng.
The best times are early morning and dusk. One easy option is to walk to the Sari Organik cafe to watch the sun go down and, once darkness falls, to return by the same route to see the fields lit by thousands of glow worms. A torch is essential.
The fields are, as you expect, primarily a working agricultural environment.
(please click to enlarge images)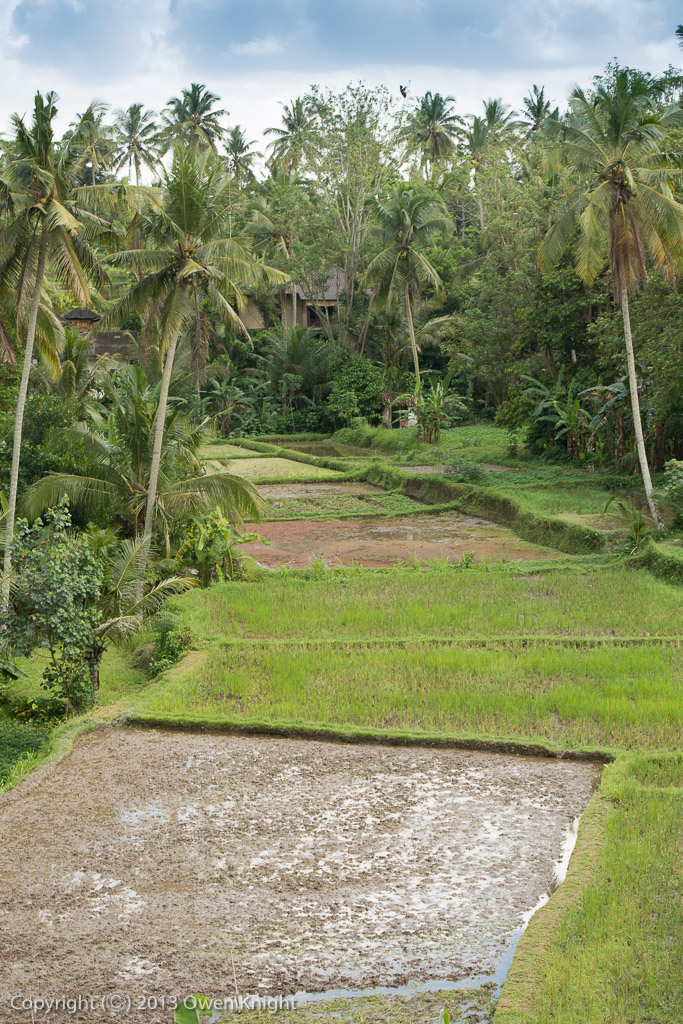 Almost every field has a shrine to the rice goddess, Dewi Sri.
Among the padis, farmers tend their ducks, who seem to enjoy a blissful life until, presumably, meeting their destiny on an Ubud restaurant table.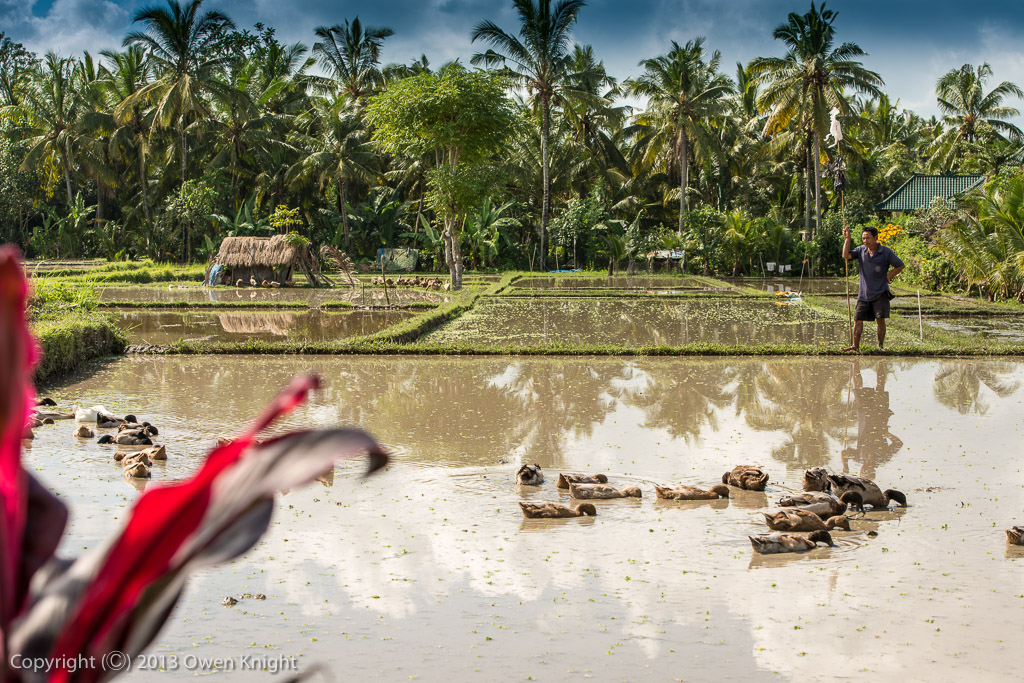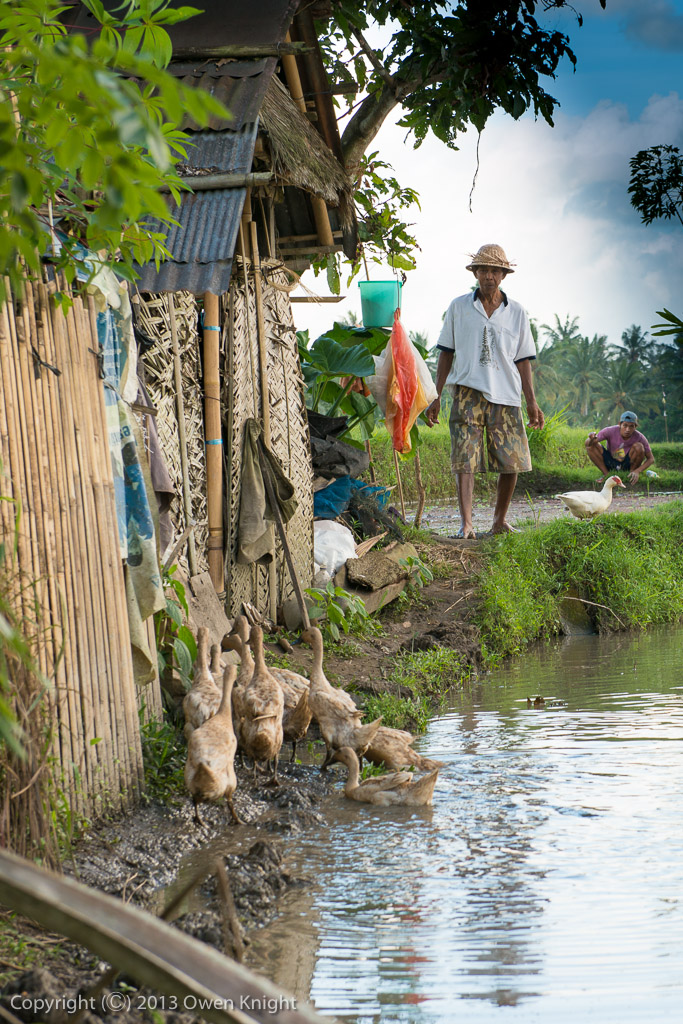 The route is bordered by smallholdings, farming vegetables, herbs and coconuts.There are craft shops and small cafes and restaurants, some offering communication with the mundane world outside.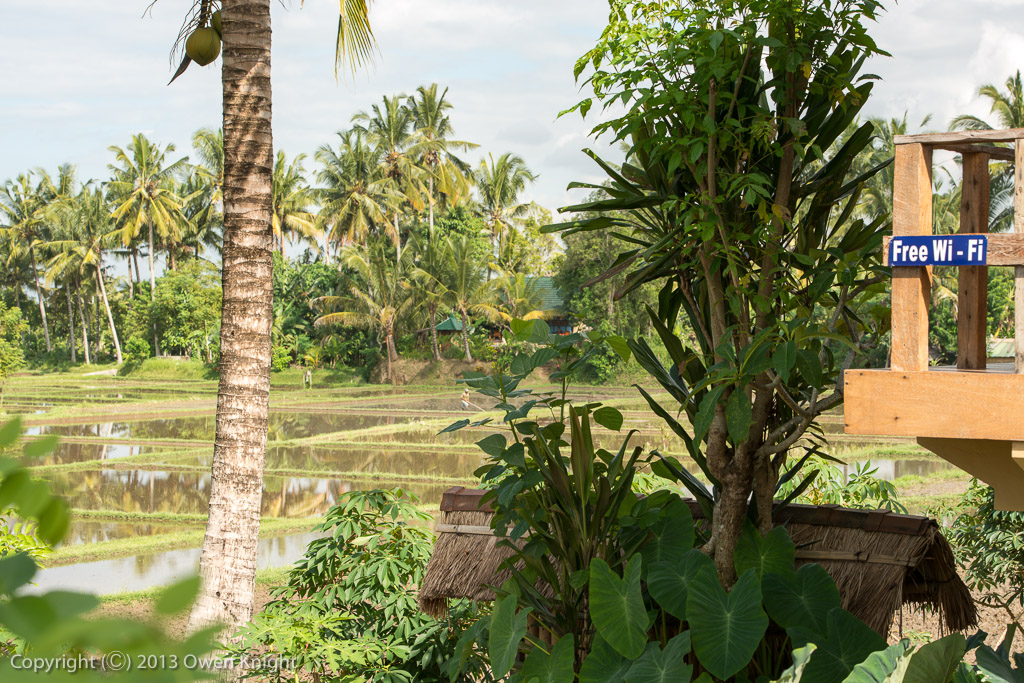 As dusk falls, the fading colours serve to emphasise the contrasting, yet harmonious forms of trees, paths, water and buildings.