Bali: Pura Ulun Danu Bratan
Located in northern Bali at a height of 1200m above sea level, the journey to Lake Danau Bratan from the south passes through rice fields and then up into the mountains, towards the richly fertile fields around Bedugul. The temple of Ulun Danu Bratan, dedicated to Dewi Danu, the water goddess, is one of the most important in Bali, located on two small islands, close to the shore. Its importance is indicated by the eleven-roofed meru, built on one of There is also a small shrine for Buddhist worshippers.
We visited at a weekend, when the the temple grounds were buzzing with a mix of worshippers and tourists. Whilst some were praying in the temple enclosures reserved for worshippers, others were simply enjoying the scenery, being photographed by their friends and family or taking water trips around the temple islands by a variety of boats, from speedboats to pedalos.
(Please click on images for full photo)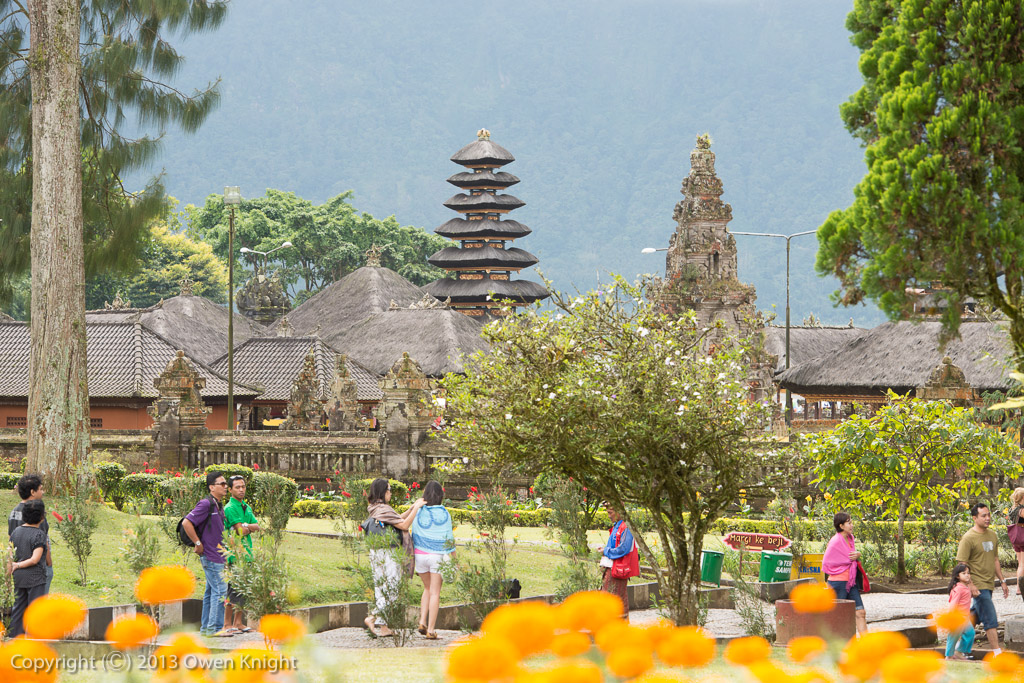 The location is dramatic, with its background of the lake, framed by wooded hills.
The temple buildings are amongst the most photographed in Bali. Many of the photographs in guidebooks focus on the meru, avoiding the inclusion of several quite surreal fibreglass figures of frogs and dragons that add an almost theme park atmosphere.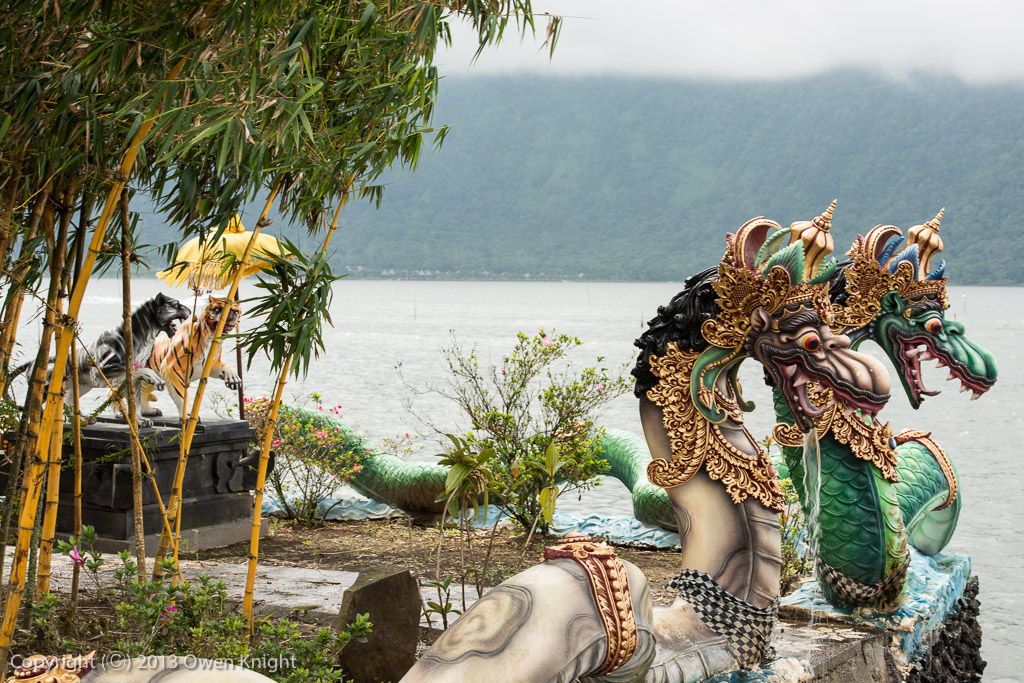 I am not sure what the traditional monkey statues think of their neighbours here: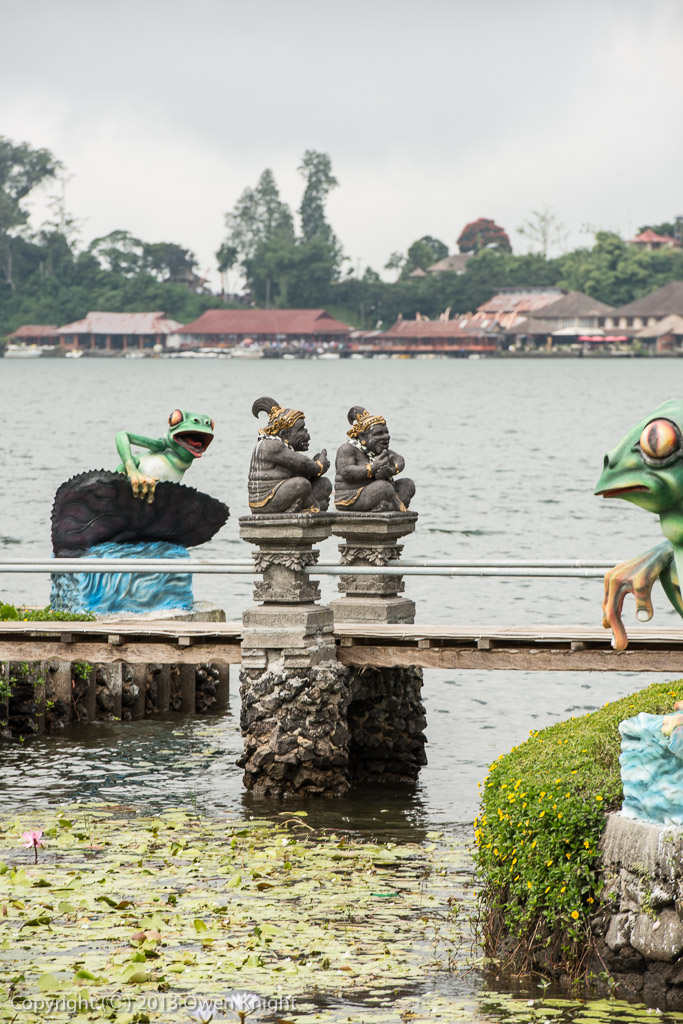 And to emphasise the point, the inclusive view of temple, pedal, speedboat and plastic figures.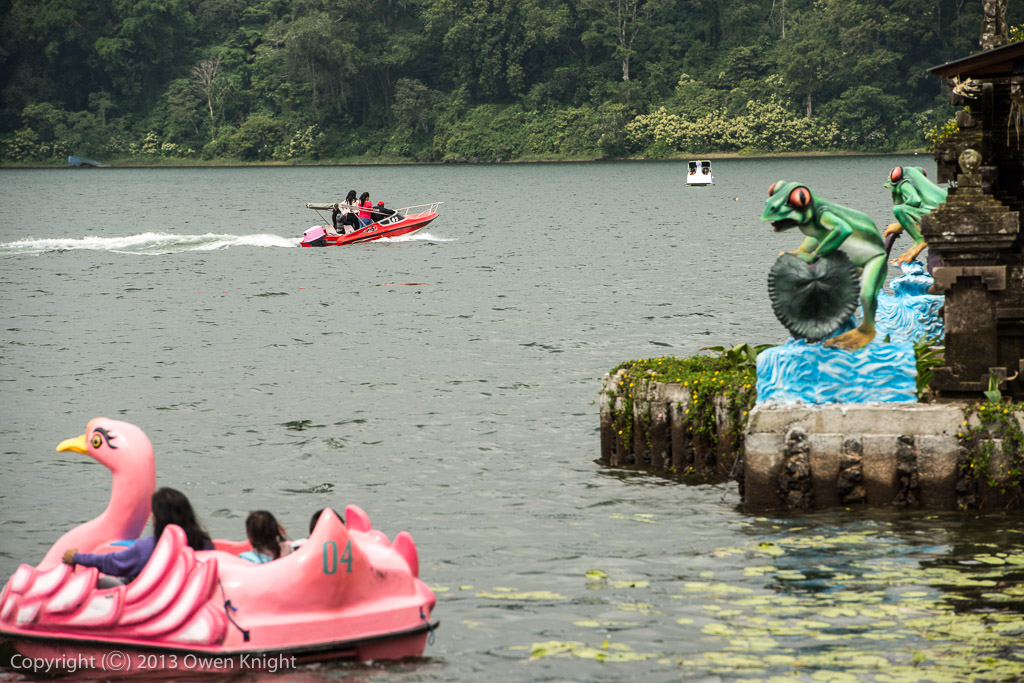 None of this detracts from the picturesque surroundings and a large gathering of people enjoying a variety of experiences on their day out. A colourful and peaceful location.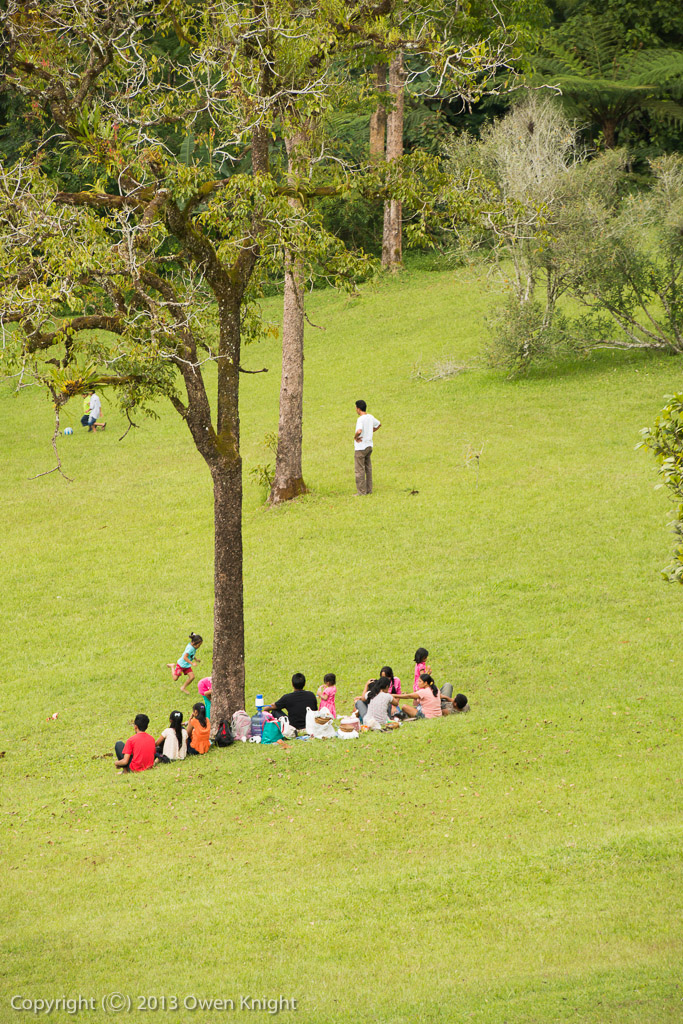 The temple is a short distance from the Bali Botanic Gardens (also known as Eka Karya Botanic Gardens), also at Bedugul, A 155ha site with collections of orchids, herbs, ferns and a wide variety of mature trees. It is also an enjoyable place to walk around and watch people enjoying themselves at picnics, family parties or playing games. Another post will follow…