Tag Archives: Invisible College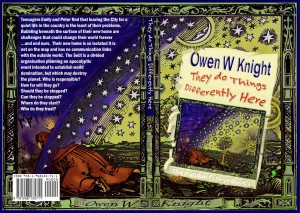 Competition: …and the Winners Are…
Thank you to everyone who entered my competition to win one of five free signed copies of They Do Things Differently Here, Book 1 in The Invisible College Trilogy, an apocalyptic dystopian conspiracy mystery, equally enjoyable for young adults and adults. The winners' names, selected using a random number generator, are listed at the foot of this […]
more…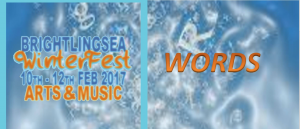 Winterfest at Brightlingsea
I thoroughly enjoyed reading from my The Invisible College trilogy in a packed room at the Words at Winterfest at Brightlingsea Winterfest yesterday. Thank you to those who spoke to me after my reading and especially to those who bought my books. The Invisible College trilogy (They Do Things Differently Here, Dust and Shadows, A Perilous […]
more…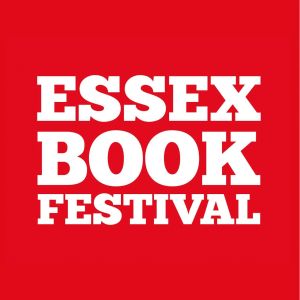 Interview by Sarah E Smith, Essex Author
Sarah E Smith, Essex author of Youth Adventure/Sci-Fi and Crime novels, recently interviewed me as the first in a series she is conducting in the build up to the Southend Area Local Authors' Day (SALAD), one of the events in the Essex Book Festival, to be held on 18th/19th March at The Southend Forum, Elmer Square, Southend-on-Sea, SS1 1NS. The interview […]
more…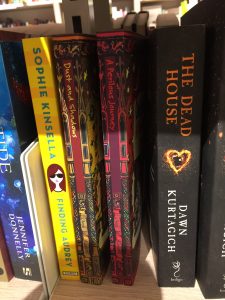 The Invisible College Trilogy: On Sale in Foyles, Chelmsford
Just before Christmas, Mark, the manager of Foyles Chelmsford branch kindly agreed to stock a few copies of my trilogy 'to see how it goes'. I popped into the shop today (6th January 2017) to introduce myself and to see if they were on display. I was delighted to discover that book one, 'They Do […]
more…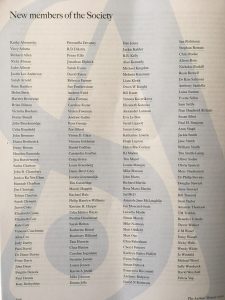 Society of Authors: New Members List
It's good to be included in the list of new members of the Society of Authors in the winter edition of The Author, alongside some established names.
more…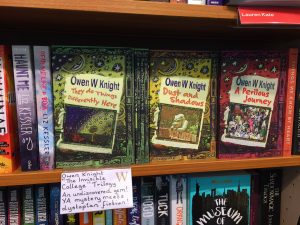 Book Signing: Waterstones Chelmsford Saturday 3rd December
I am looking forward to signing copies of my The Invisible College Trilogy at Waterstones Chelmsford Saturday 3rd December between 11am and 4pm. If you are in the area, do come in and have a chat. All are welcome.
more…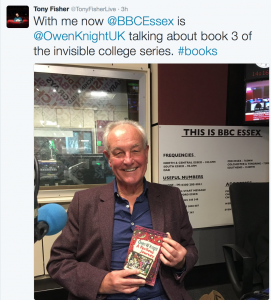 BBC Radio Essex Interview 24th November 2016
Thoroughly enjoyed being on @TonyFisherlive on BBC Essex yesterday. The radio interview is on BBC Radio iPlayer http://www.bbc.co.uk/programmes/p04d9h28 between 02:11:15 and 02:30:35 The Invisible College Trilogy (They Do Things Differently Here, Dust and Shadows, A Perilous Journey) is in stock at Waterstones in Chelmsford and Cambridge and Red Lion Books, Colchester. It can be ordered from any independent bookseller, Blackwells, Foyles and Amazon.
more…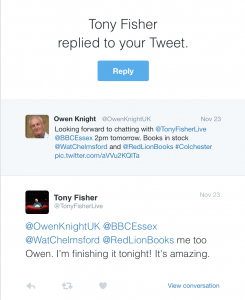 BBC Essex Interview Scheduled for 2pm Thursday 24th November
Looking forward to chatting with Tony Fisher on BBC Radio Essex at 2pm tomorrow, Thursday 24th November. My books are in stock at Waterstones Chelmsford, Red Lion Books and Waterstones Cambridge.
more…