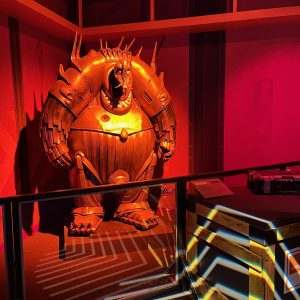 A First Look at the Capabilities of ChatGPT
AI is undoubtedly going to have an enormous impact on our lives. It seems a good idea to experiment with its capabilities to identify the positive and negative aspects. As a first step, I asked ChatGPT to provide me with original ideas for a speculative fiction novel. Here is my question and the response: 'Give […]
more…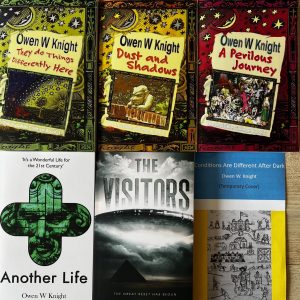 Book Six Complete; What Next?
I have recently completed my latest book, with a working title of 'Conditions Are Different After Dark'. While I go through the process of seeking a publisher, I need to decide what to write next. As a starting point, I am revisiting my published books to compare the elements that make them unique. My first […]
more…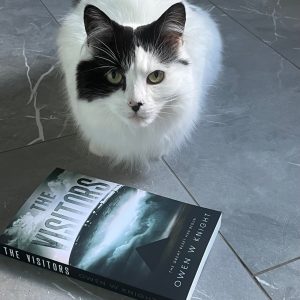 The Visitors: Review Copies Have Arrived
Along with The Visitors, my review copies have arrived. My new book is available for preorder and will be published 14th October in paperback (£8.99) and Kindle (£3.99).
more…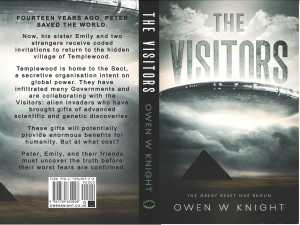 The Visitors — Publication Date 14th October 2022
My new novel, The Visitors, will be published on October 14th and is now available to preorder on Amazon in paper and Kindle formats.  The Visitors is grounded sci-fi (there is nothing that could not be true). It is a 'first contact' story with themes of climate inaction and the moral bankruptcy of governments in […]
more…