Morocco: Light, Shade and Colour
During our week's visit to Morocco in late February/early March, we encountered an unexpected contrast of weather. On arrival, the north of the country was experiencing the first welcome rains in six months, which were followed by bright sunny days. The marked contrast provided opportunities for interesting photographic light conditions.
Following a heavy shower, this relatively lightly-laden donkey, one of many working in the Fès medina, was  being led through the narrow streets.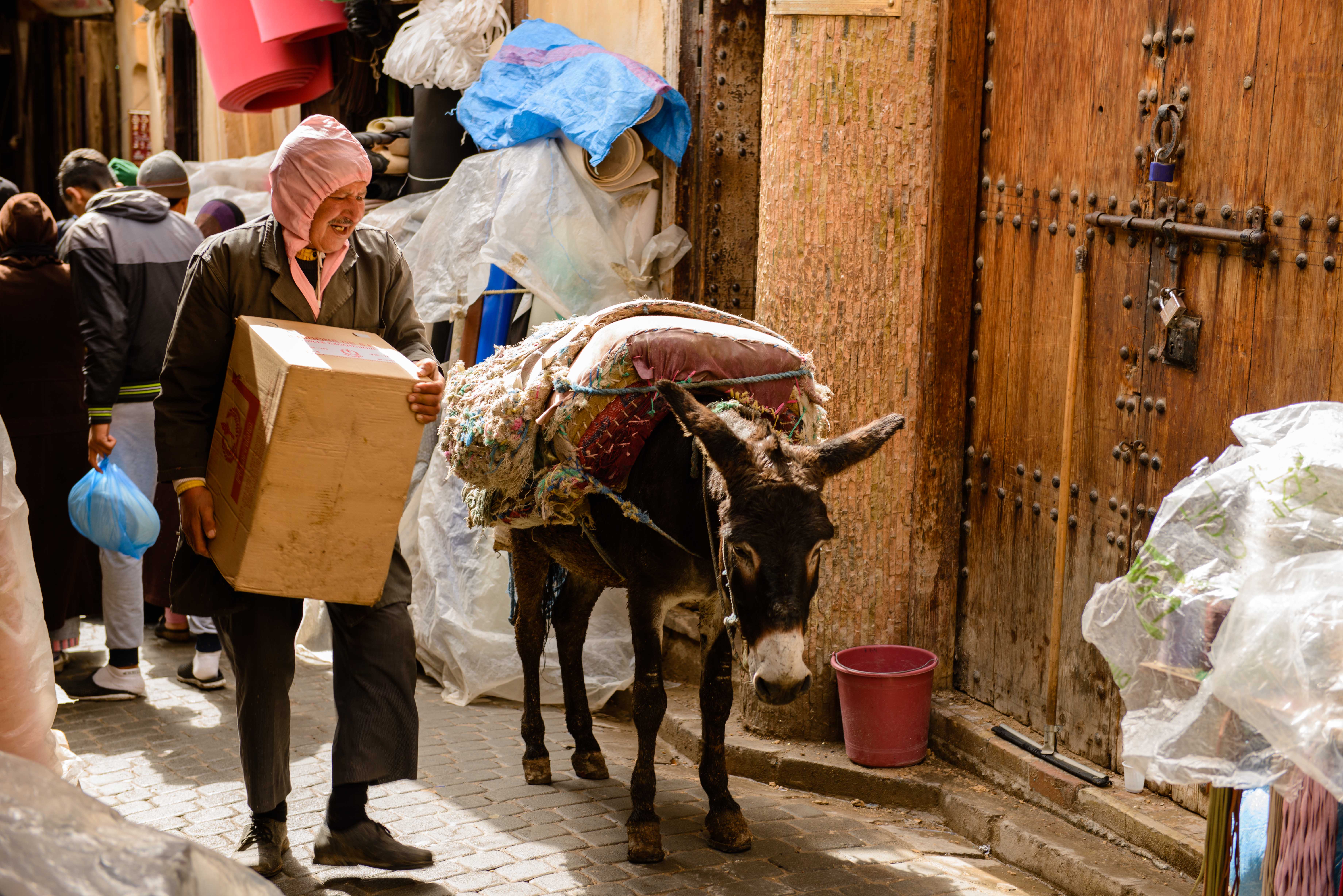 The wet pavements in the shady covered sections were illuminated by mottled light through the latticed walls and  arcade ceiling.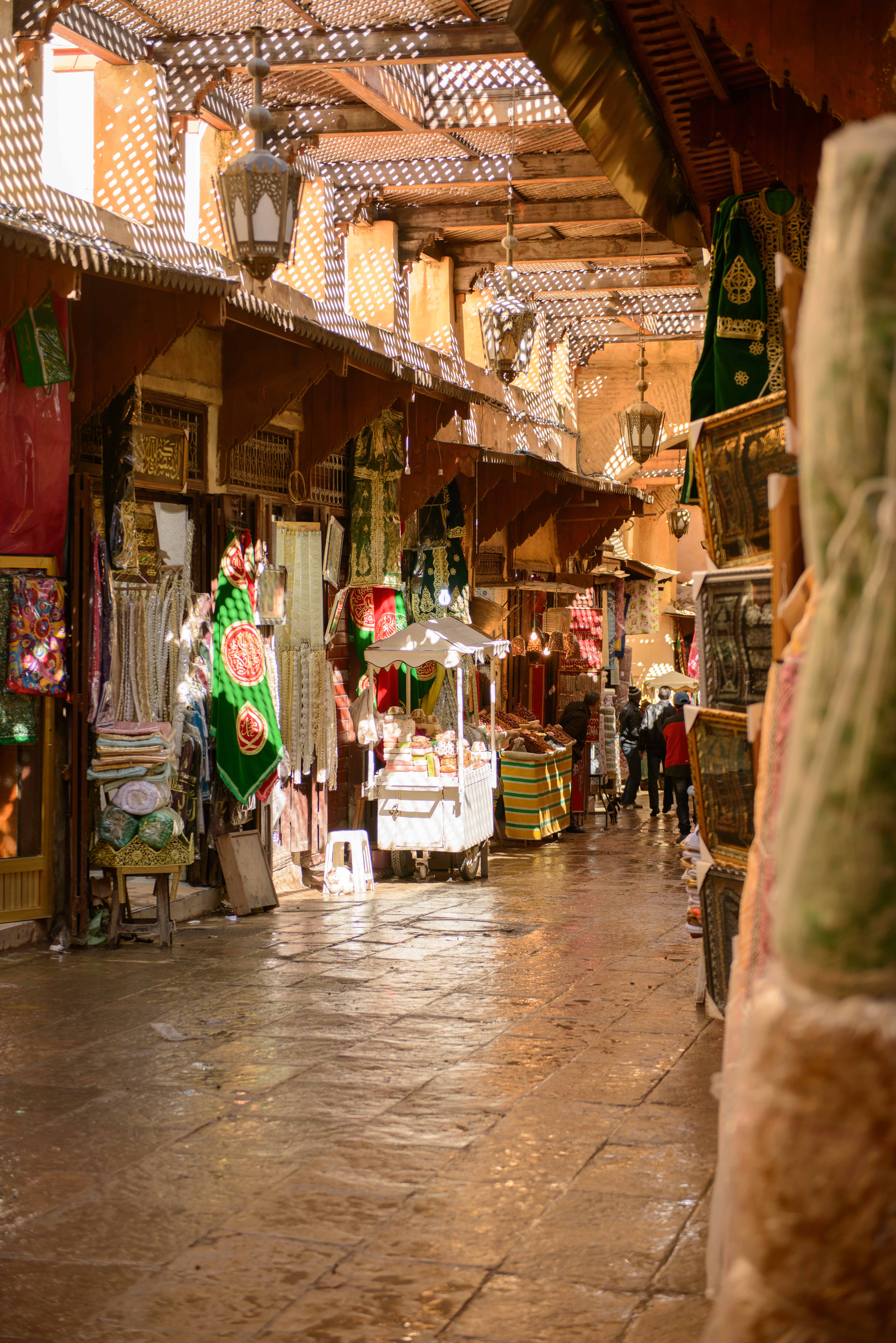 As the weather cleared to bright sun, the contrasts between shady passages and open areas beyond were striking in their colourful effect. Here is a passageway leading to a screened entrance to a mosque. Note not only the decorative plasterwork, screen and tiles, but also the colourful lamp.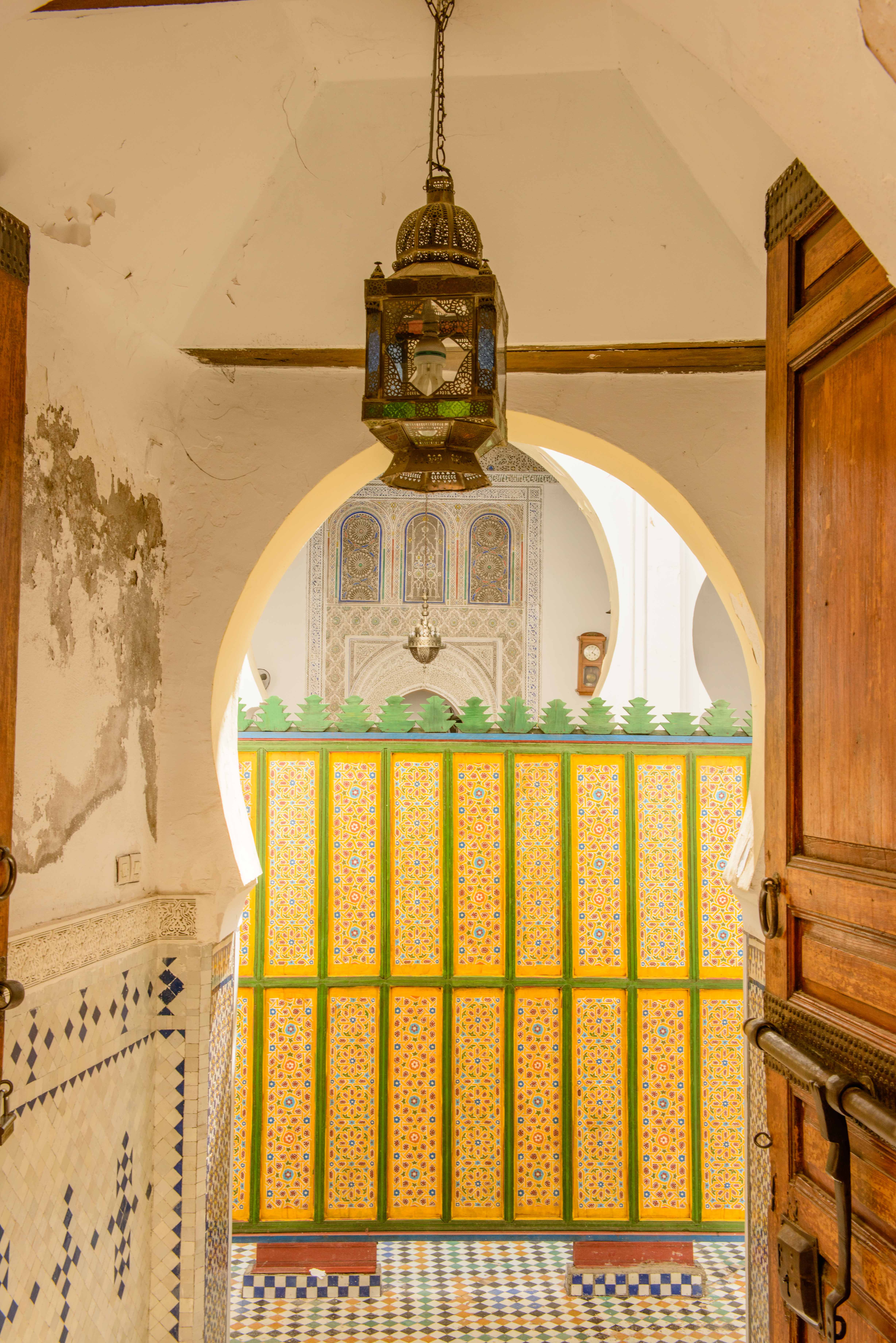 We were staying at the idyllic 17th century Riad Laaroussa, hidden behind a solid, unassuming wooden door in a narrow lane in the heart of the medina. The riad is constructed around a central courtyard with a fountain and orange trees. From the roof terrace there are views across the city and towards the mountains.
This photograph shows the layers of colours, from the predominantly white decorative plaster work, to the cedar woodwork, green tiles, pink walls, through to the earthy colours of the buildings beyond and the sky.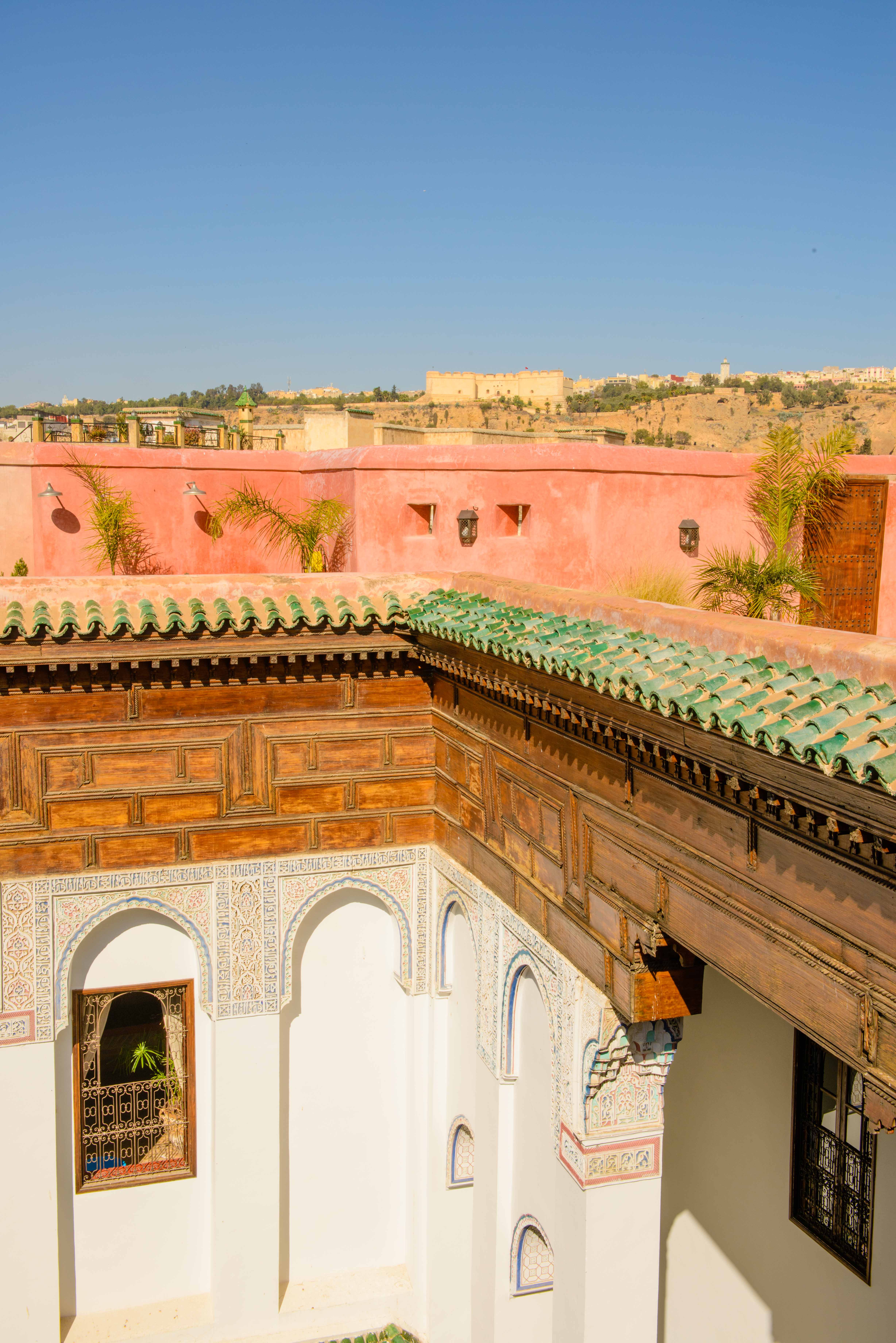 Within the courtyard, contrasts can be seen, again between the plaster, wood and tiles, but also in the interesting shadows projected into the bedroom through the coloured glass of the fanlight.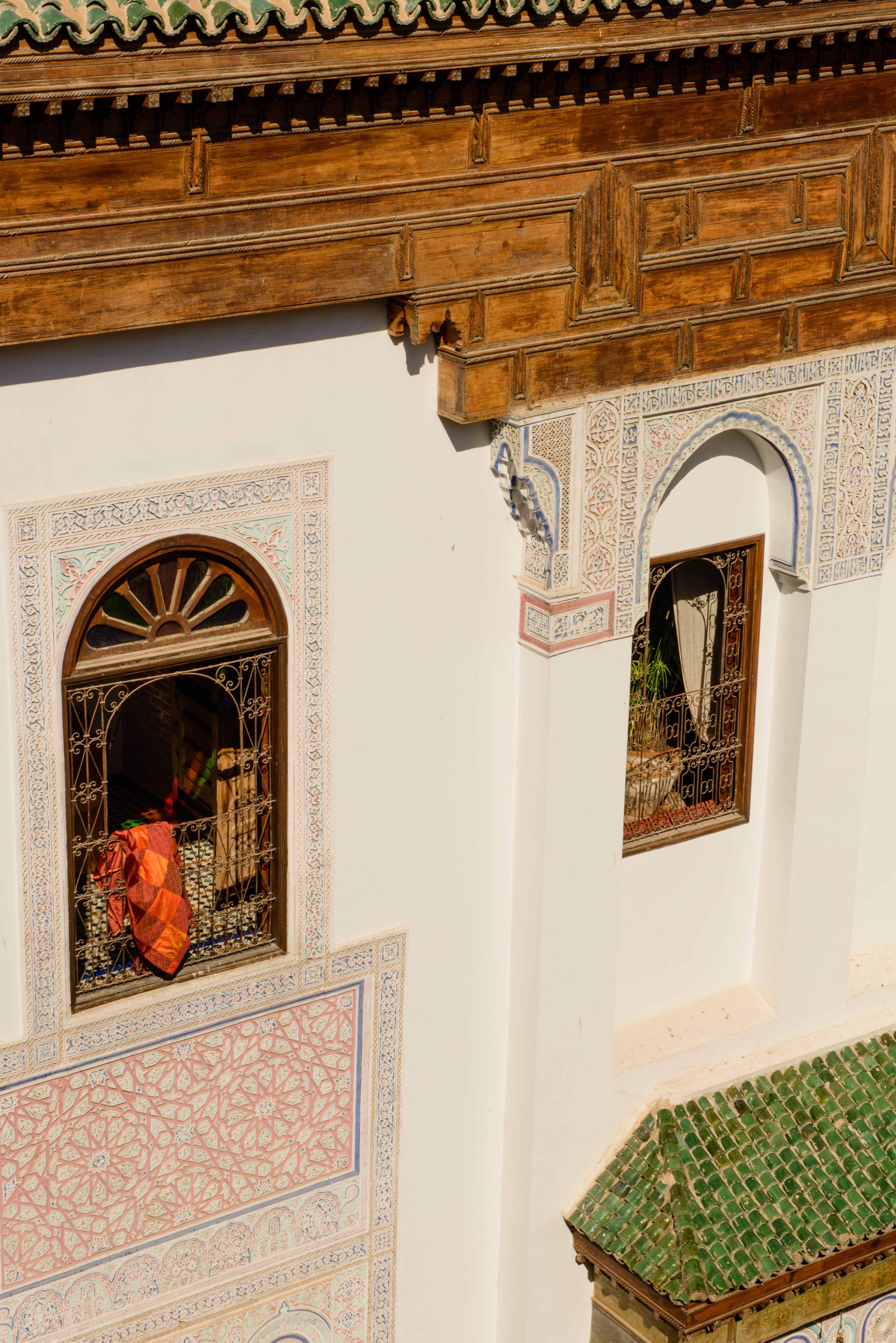 Back in the medina, even the few modern buildings in the passages open to the sky provide a harmonious view.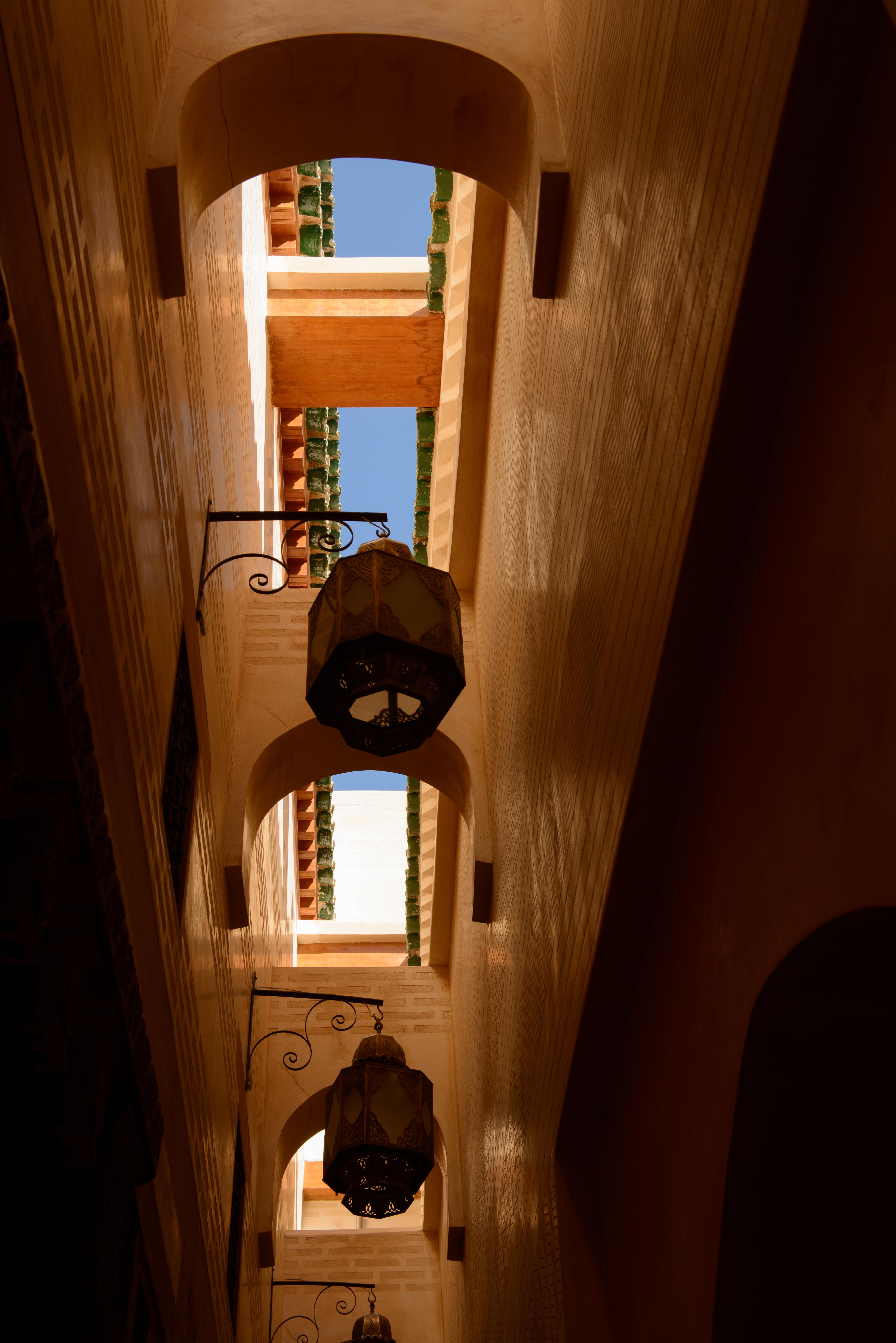 On our final day we visited the roman ruins of Volubilis, north of Meknès. I will post a dedicated photo shoot of Volubilis at a later date. This view from the roadside, between Fès and Meknès, I found reminiscent of Tuscany, with multicolour umber hills, olive trees, green fields and vineyards.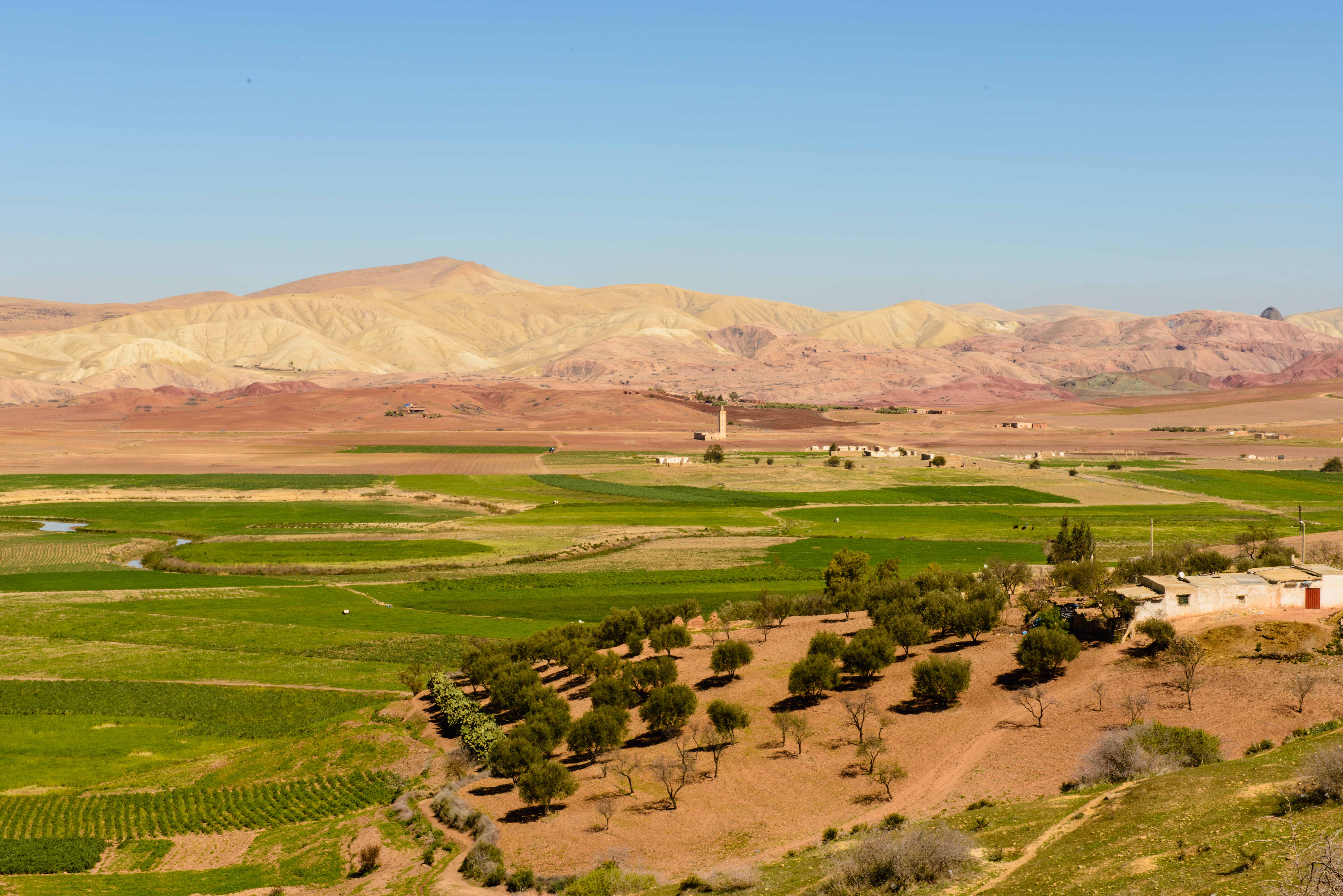 After visiting Volubilis, we went to Meknès briefly and visited to mausoleum of Moulay Ismail. The following photographs are all from here.
Zellij (terracotta tilework covered with enamel in the form of chips set into plaster) is one of the main characteristics of Moroccan architecture. It is one of the ubiquitous delights of the country. Zoom in to the picture to see it in its full glory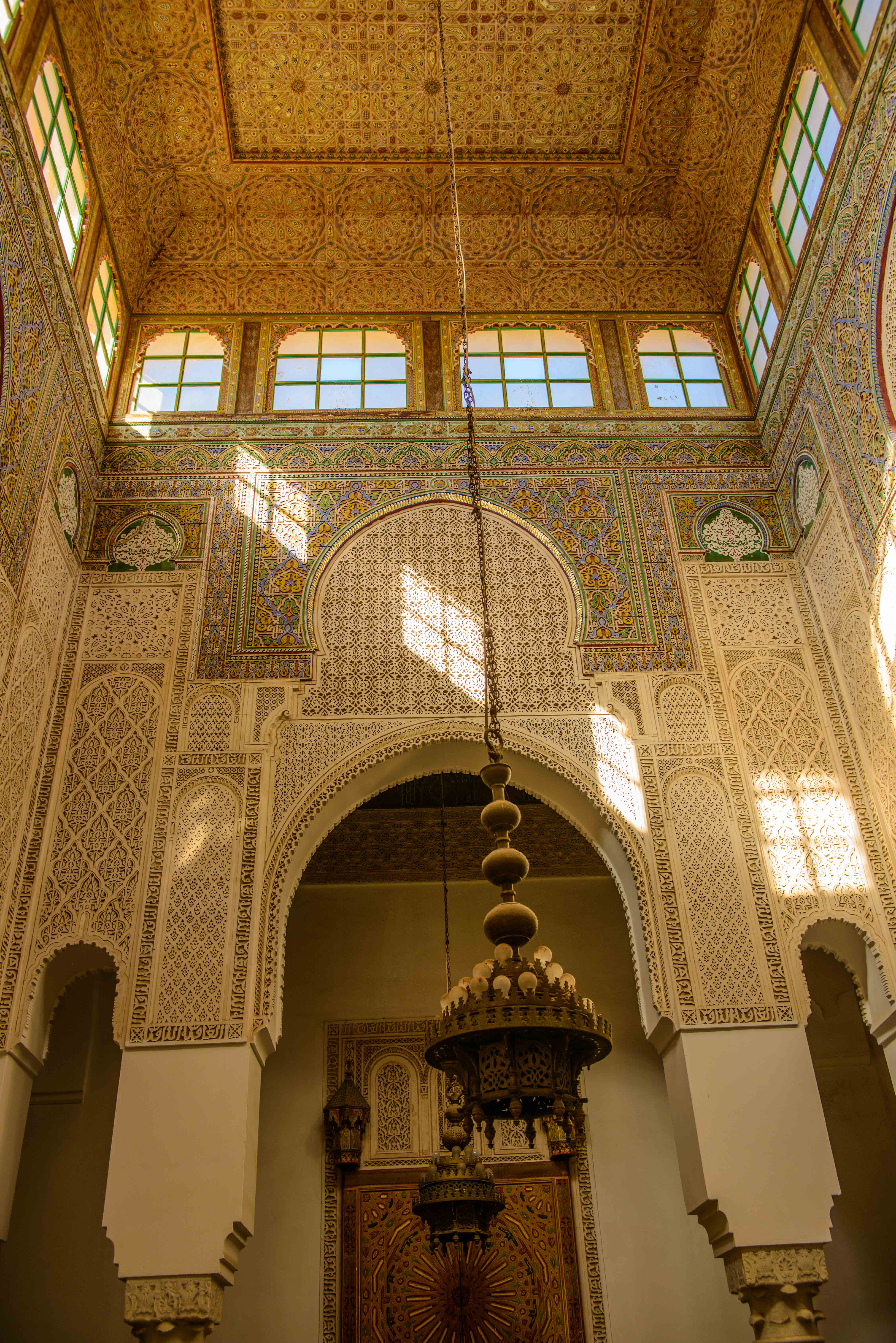 I could have filled this post with the varied shapes and light effects throughout the whole building. This arched staircase is a splendid example…

…as is this simple exterior image.