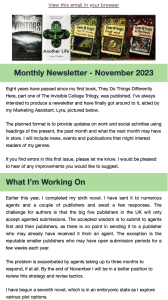 My New Author Newsletter Issue 1
After several years of procrastination, I've finally set up my monthly author newsletter. If you would like to subscribe, click on the newsletter link at the top of the page. A copy of the first edition appears below. Please note that these are photos and the links contained are not clickable.
more…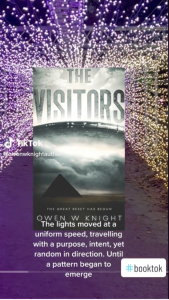 The Lights Moved at a Uniform Speed…
The lights moved at a uniform speed, travelling with a purpose, intent, yet random in direction. Until a pattern began to emerge… The Visitors. Grounded sci-fi addressing climate inaction and global conspiracy from. Available from all good and online.
more…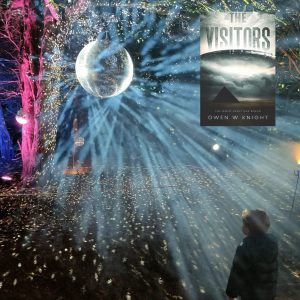 Where Will It End?
more…