Tag Archives: Independent music
Mourning Phase CD Version Released Today, 15th November
CD version of the album released today. So surreal, that a demo disk, complete with errors, has seen the light of day fifty years after recording.
more…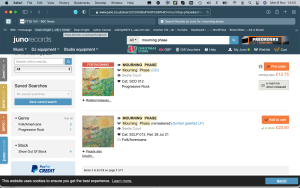 Mourning Phase Album to be Released on CD
Looks like the album will be coming out on CD after all. Reclassified as Progressive Rock.
more…