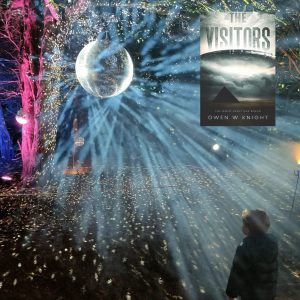 Where Will It End?
more…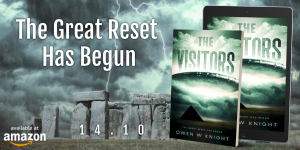 The Visitors are about to Land
more…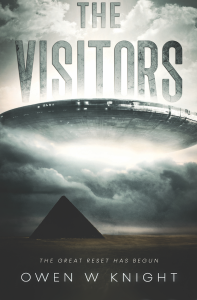 Goodreads Reviews of The Visitors
Latest Goodreads reviews for The Visitors
more…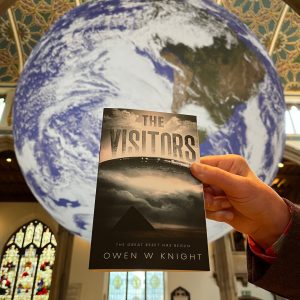 Shepherd.com – An Exciting Alternative to Goodreads
I have added my latest book, The Visitors, to Shepherd.com, a new alternative to Goodreads. The service is free to authors and readers and is growing each month. The site's income comes from referrals and a small amount of advertising, with value-added features planned for the future. The website owner provides authors with monthly updates […]
more…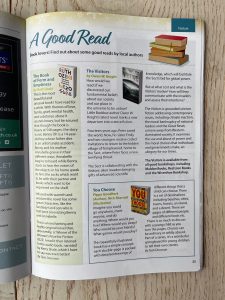 'The Visitors' Featured in Local Magazine
My new novel. The Visitors, is featured on page 23 of the November/December edition of The Village Emporium. Then Visitors is ideal reading for the long dark evenings.
more…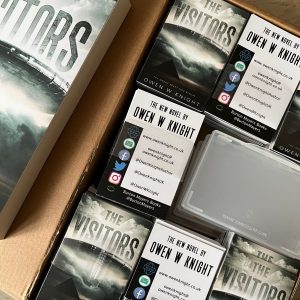 Business Cards for The Visitors Have Arrived
Business cards for my new novel, The Visitors, have arrived in time for publication day tomorrow.
more…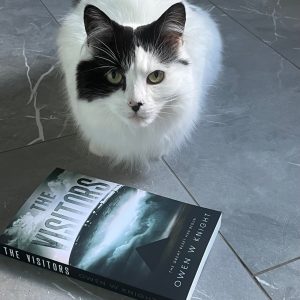 The Visitors: Review Copies Have Arrived
Along with The Visitors, my review copies have arrived. My new book is available for preorder and will be published 14th October in paperback (£8.99) and Kindle (£3.99).
more…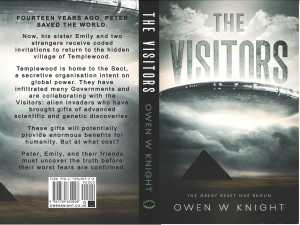 The Visitors — Publication Date 14th October 2022
My new novel, The Visitors, will be published on October 14th and is now available to preorder on Amazon in paper and Kindle formats.  The Visitors is grounded sci-fi (there is nothing that could not be true). It is a 'first contact' story with themes of climate inaction and the moral bankruptcy of governments in […]
more…